Join the thousands of companies using Secureframe
Preparing for and completing a SOC 2 audit can be quite involved.
Many companies want to know: do SOC 2 reports expire? How long is a SOC 2 Type II good for?
Technically, SOC 2 reports don't expire.
But customers and other interested parties you may be sharing the report with could reject it as outdated if too much time has elapsed.
The opinion stated in a SOC 2 report is typically accepted for twelve months following the date the SOC 2 report was issued.  Because of this, the vast majority of companies renew every year.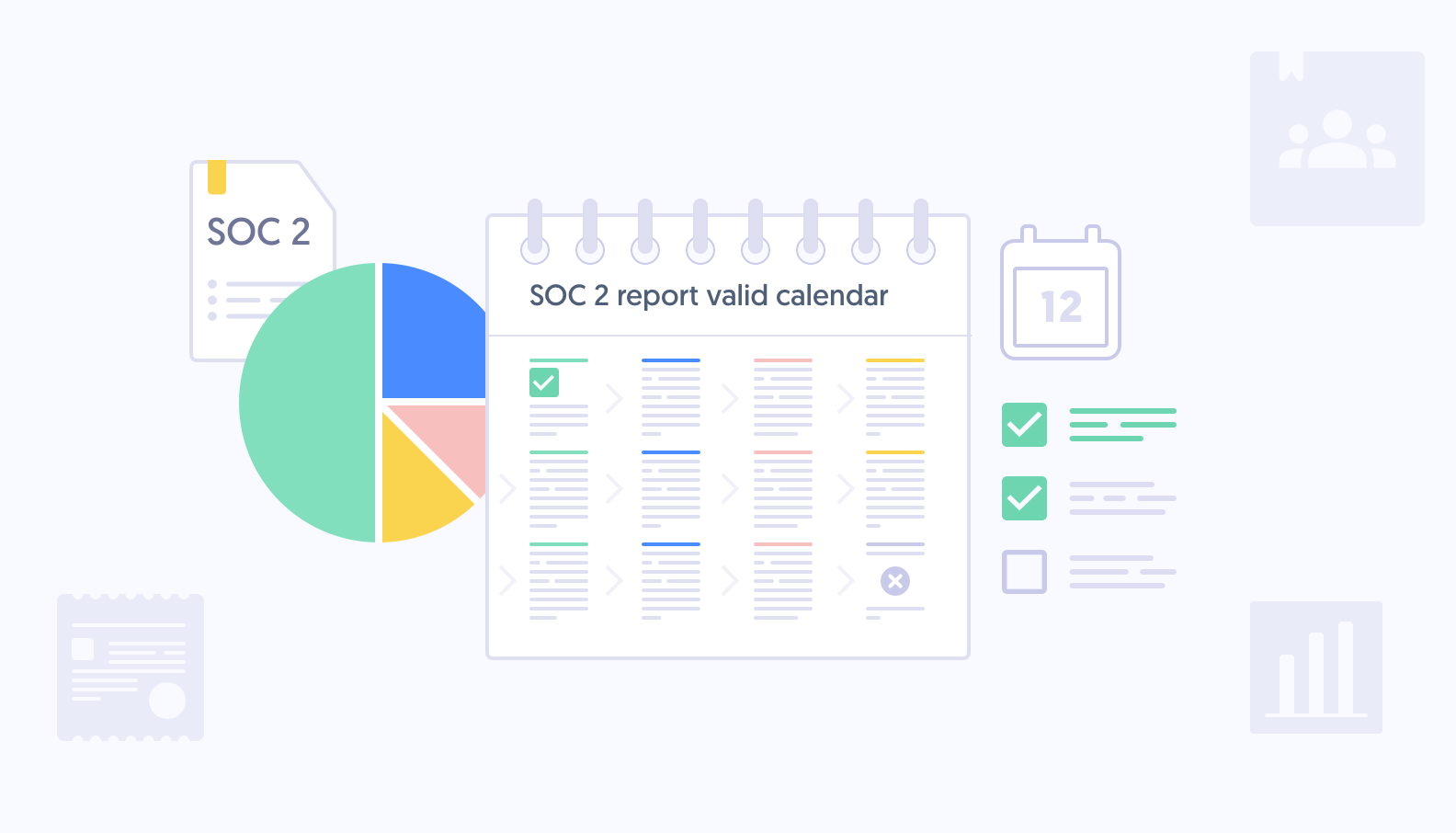 Any report older than one year becomes "stale" and is less valuable to potential customers. After all, they want to know how well your security controls are performing right now, not a year or two ago.
Choosing to conduct an audit every 6-12 months gives allows you to have annual controls operational, finish employee performance reviews, etc.
A 12-month audit window also leads to a cleaner report, resulting in increased trust with customers.