 Personnel Management
Make sure your employees aren't the weakest link with Secureframe's Personnel Management. Get the tools you need to inform and train your personnel on security best practices so you can rest assured that your personnel and organization are meeting regulatory requirements.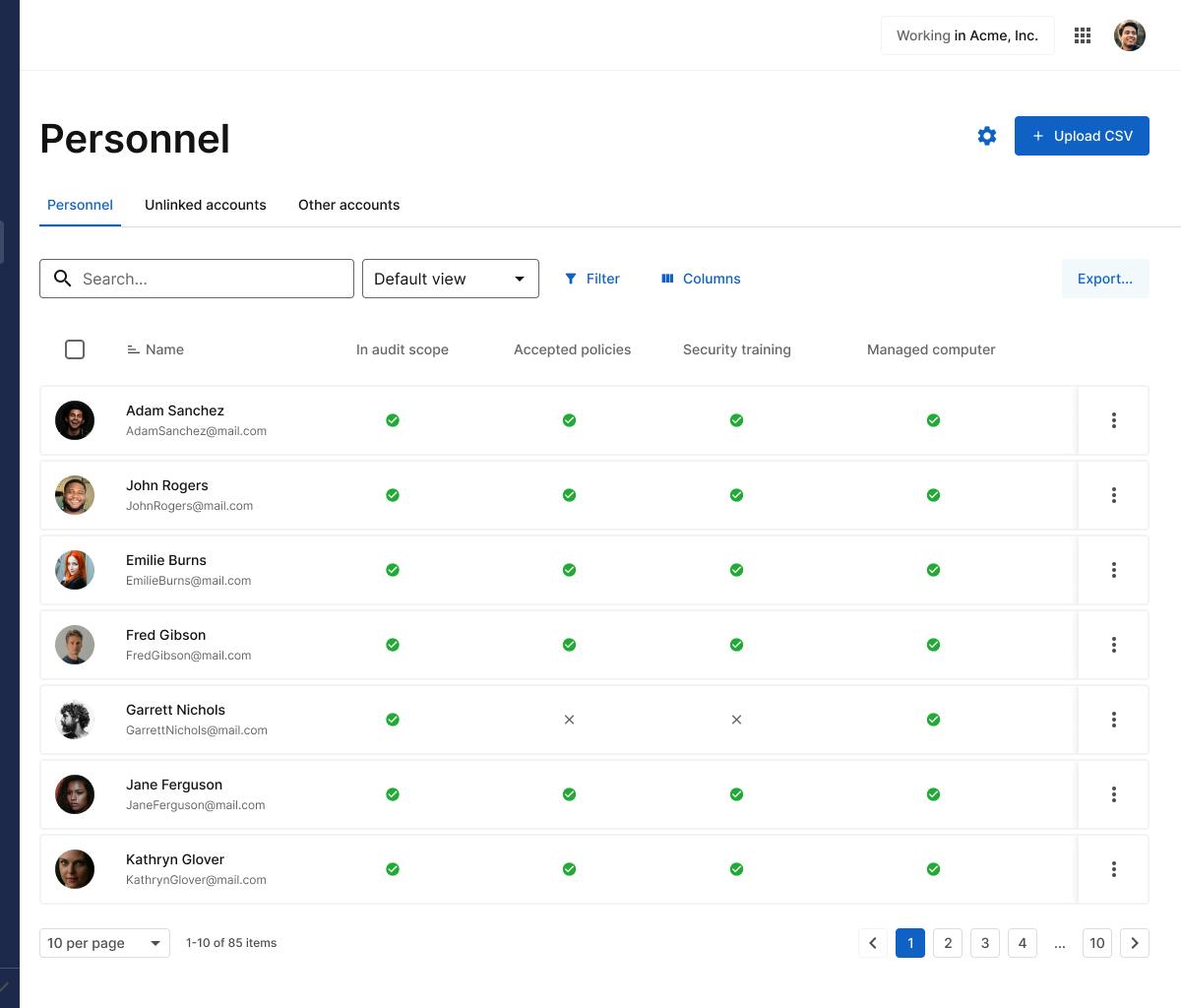 Full visibility into who's keeping your organization compliant
Whether you have 10 or 10,000 personnel, Secureframe makes it easy to track, manage,
and maintain compliance among your employees and contractors. 
Automate personnel onboarding and offboarding
Secureframe automatically imports personnel into the platform through your HR, SSO, MDM, and other integrations. When personnel depart your organization you can easily offboard them by marking them as 'Out of Scope' to avoid confusion during your audit.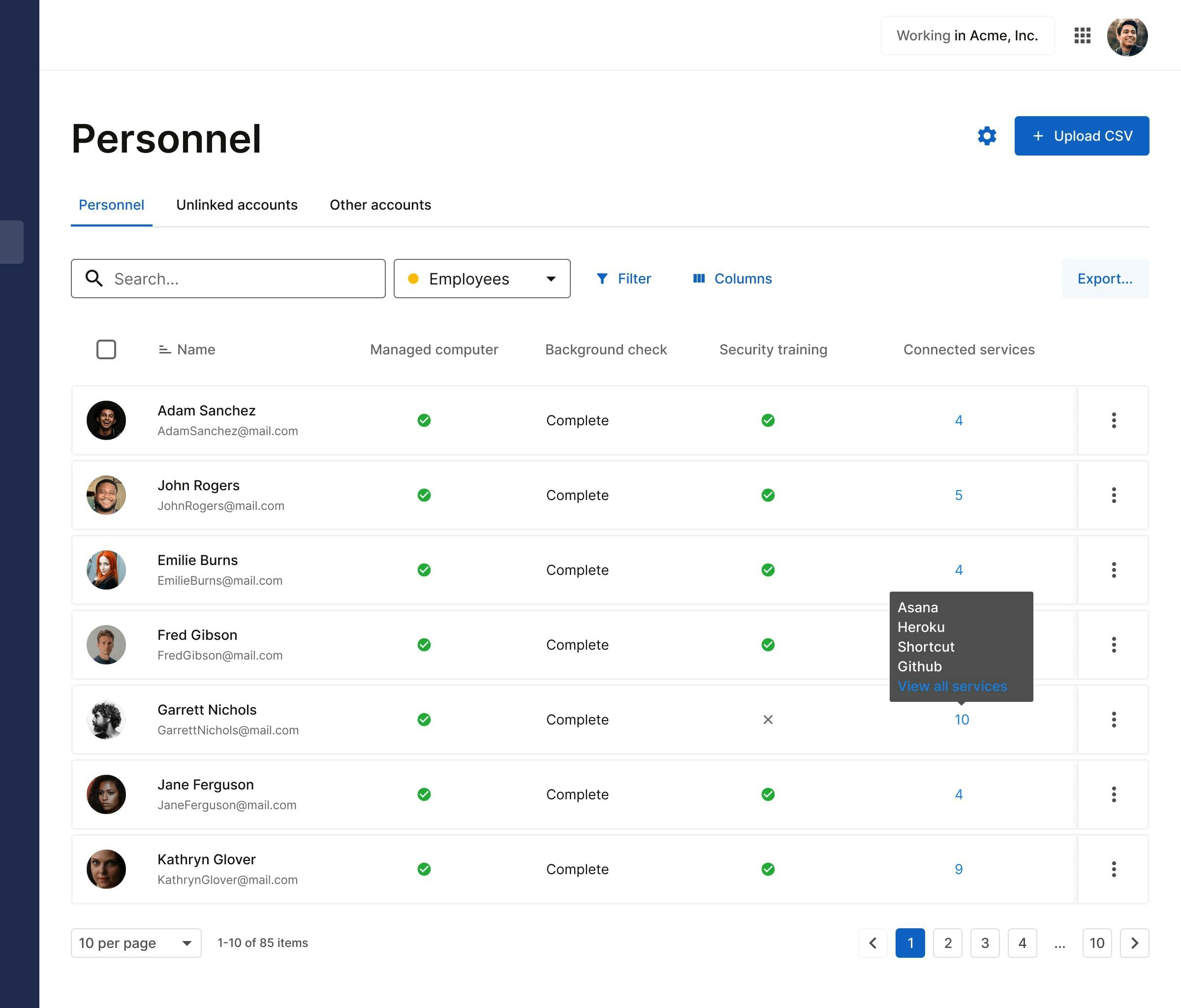 Track tasks and send reminders
Make sure each personnel completes the tasks they need to, like accepting policies, completing security training, and completing a background check. Admins can easily track which personnel have incomplete tasks and send reminders, all from a single view.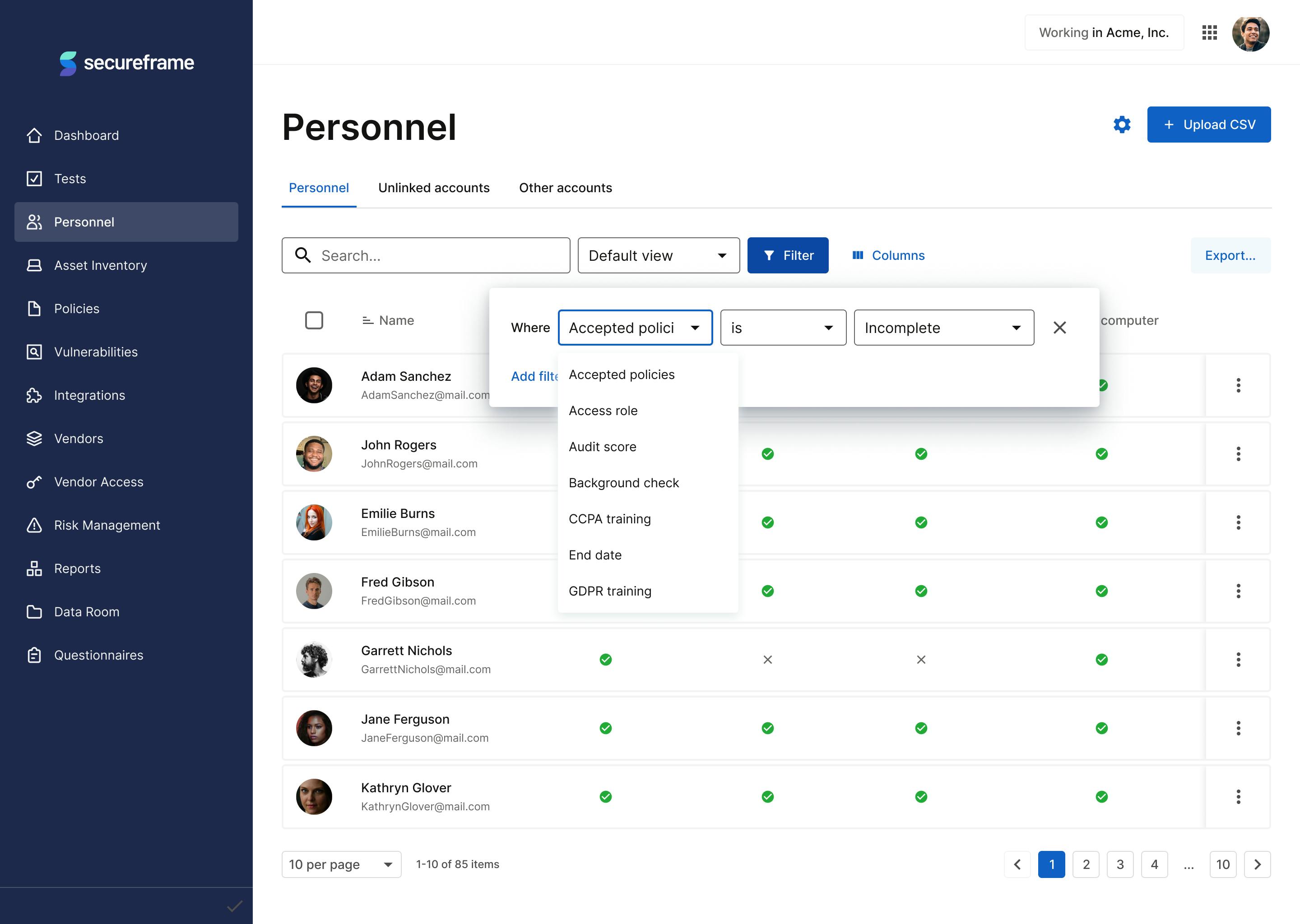 Monitor vendor access
Track the level of access each personnel has to your integrations and make sure each has the necessary access to get their job done. Decrease your attack surface and strengthen your security posture by limiting the number of personnel with full access to your sensitive data.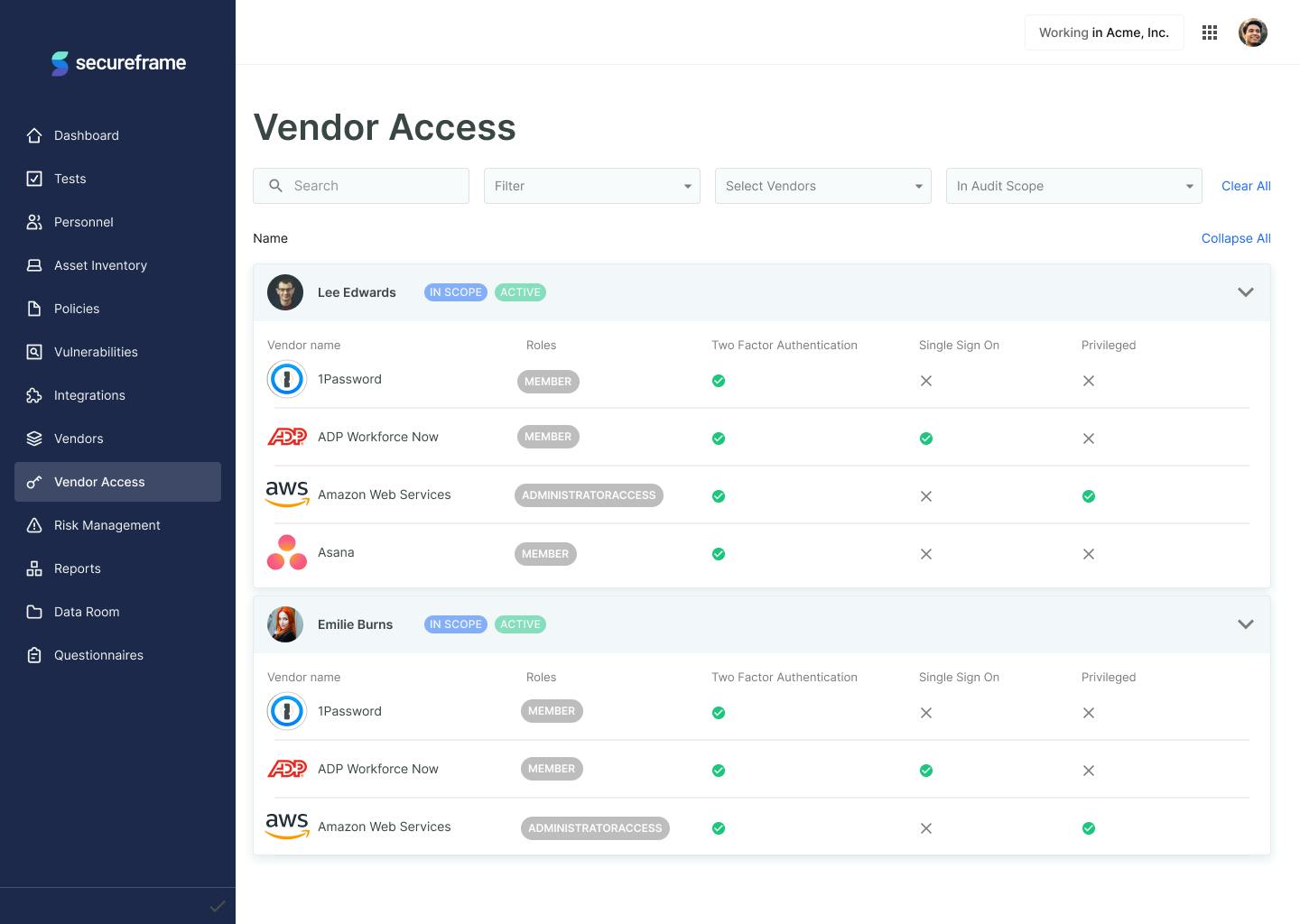 Create and manage groups
Not every person needs to view or accept every policy or undergo each training. Groups give you the flexibility to assign policies and training to specific departments, teams, or roles.