 Secureframe AI
Harness the power of AI to automate manual compliance tasks
Comply AI
Fast remediation
Comply AI for remediation improves the ease and speed of fixing failing controls in your cloud environment to improve test pass rate and get audit ready.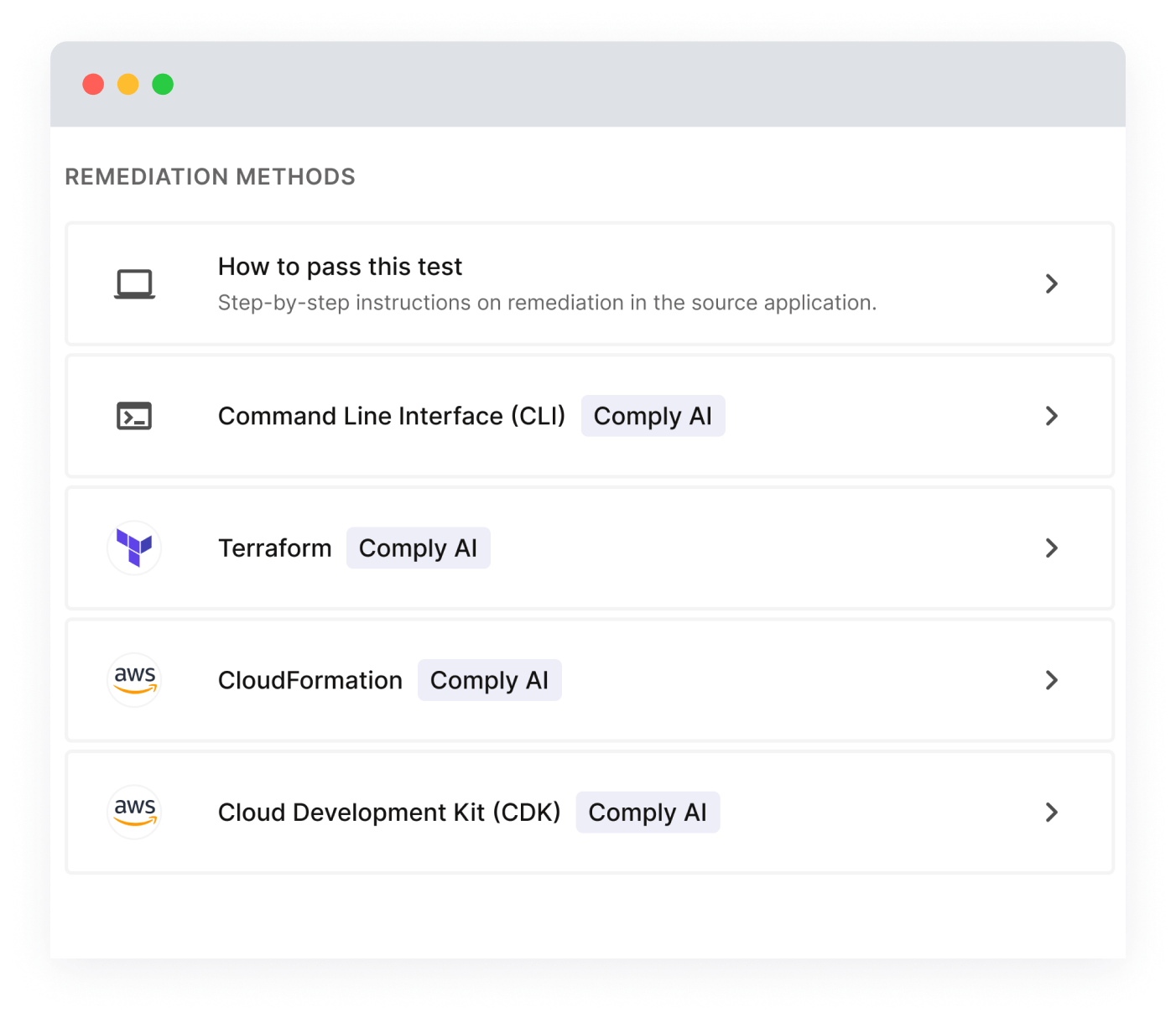 Easily carry out fixes
Rather than manually writing code or following long console instructions, Comply AI for remediation automatically generates fixes for infrastructure as code so you can easily copy, paste, and deploy fixes to your cloud environment.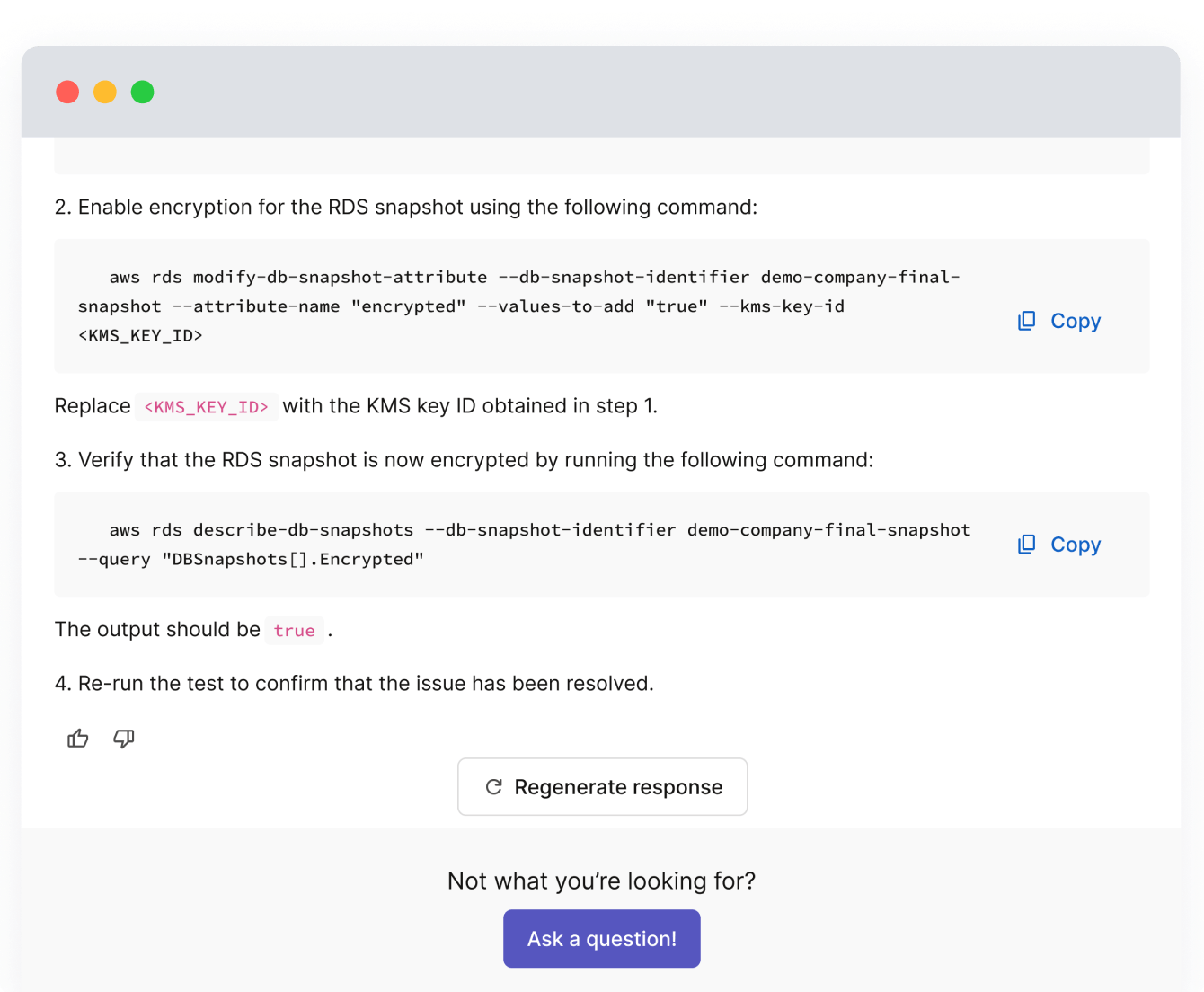 Tailored guidance
Get precise and accurate remediation guidance with the Comply AI chatbot to ask questions for more context or to tailor the code to meet your specific technical requirements.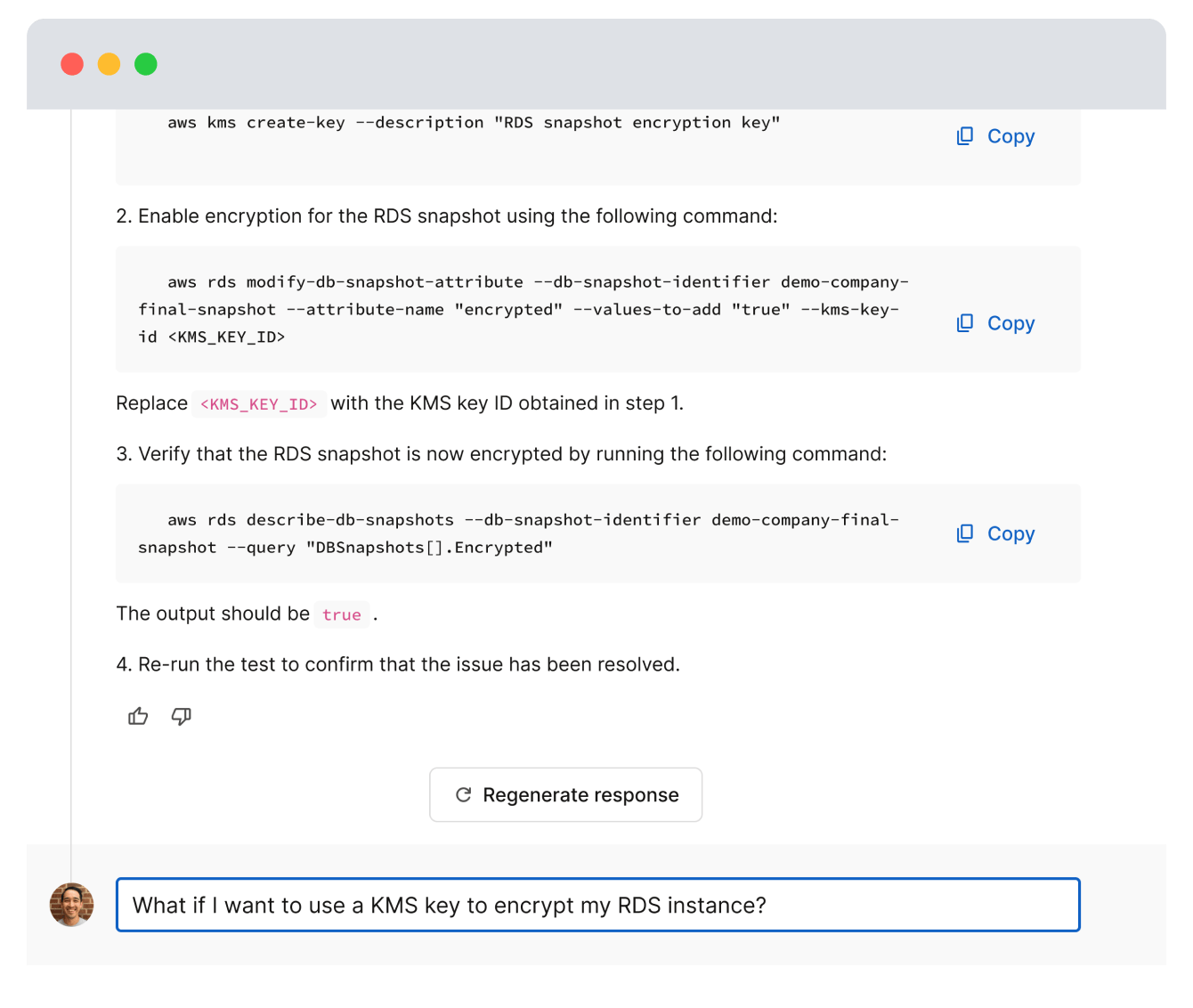 Trust AI
Automate security questionnaires
Trust AI leverages machine learning-powered automation to save hundreds of hours answering RFPs and security questionnaires.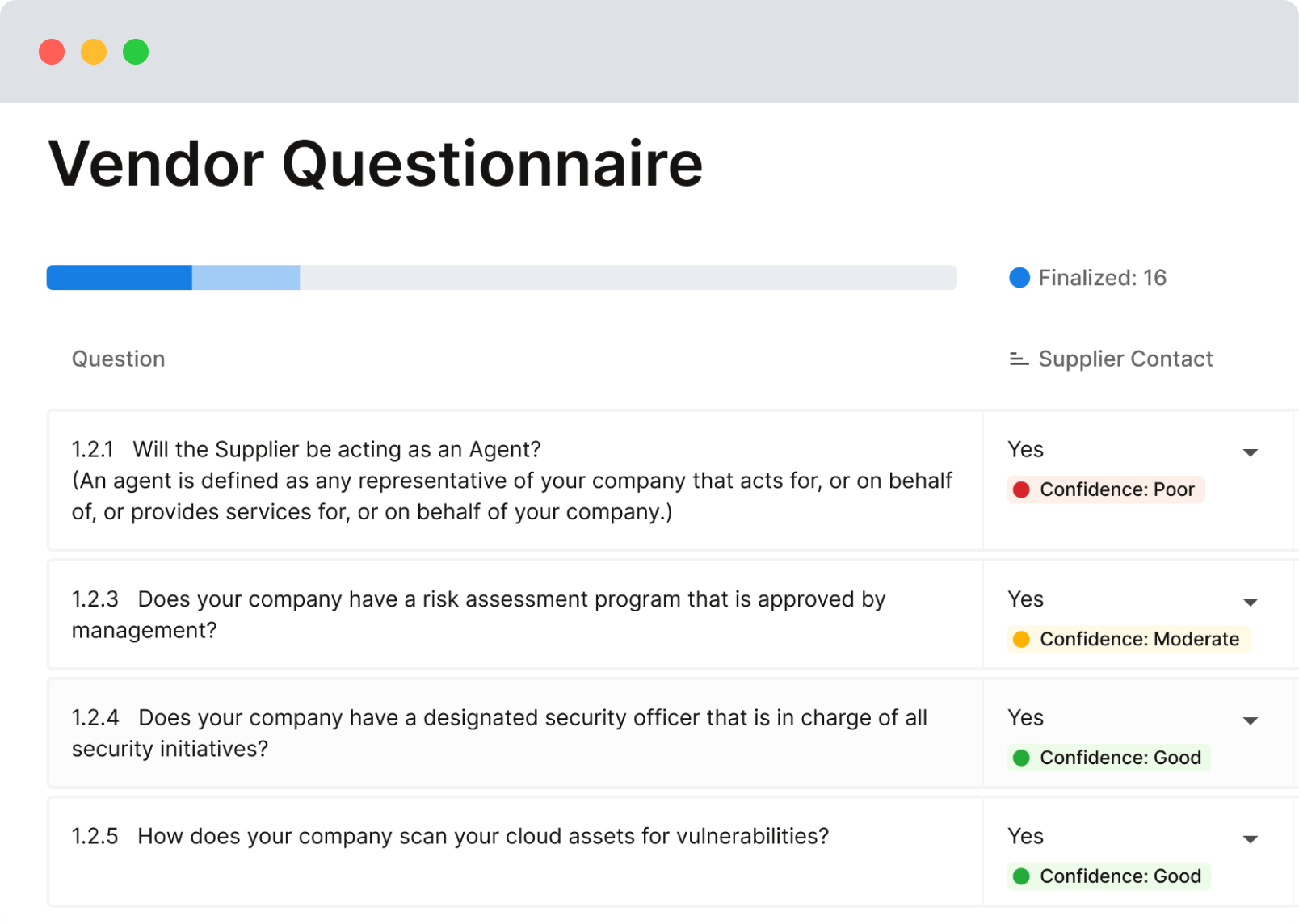 Save time with stored answers
Rather than manually filling out answers for every RFP and security questionnaire, Trust AI pulls the best answers for questions based on past responses so you can save time and grow your business.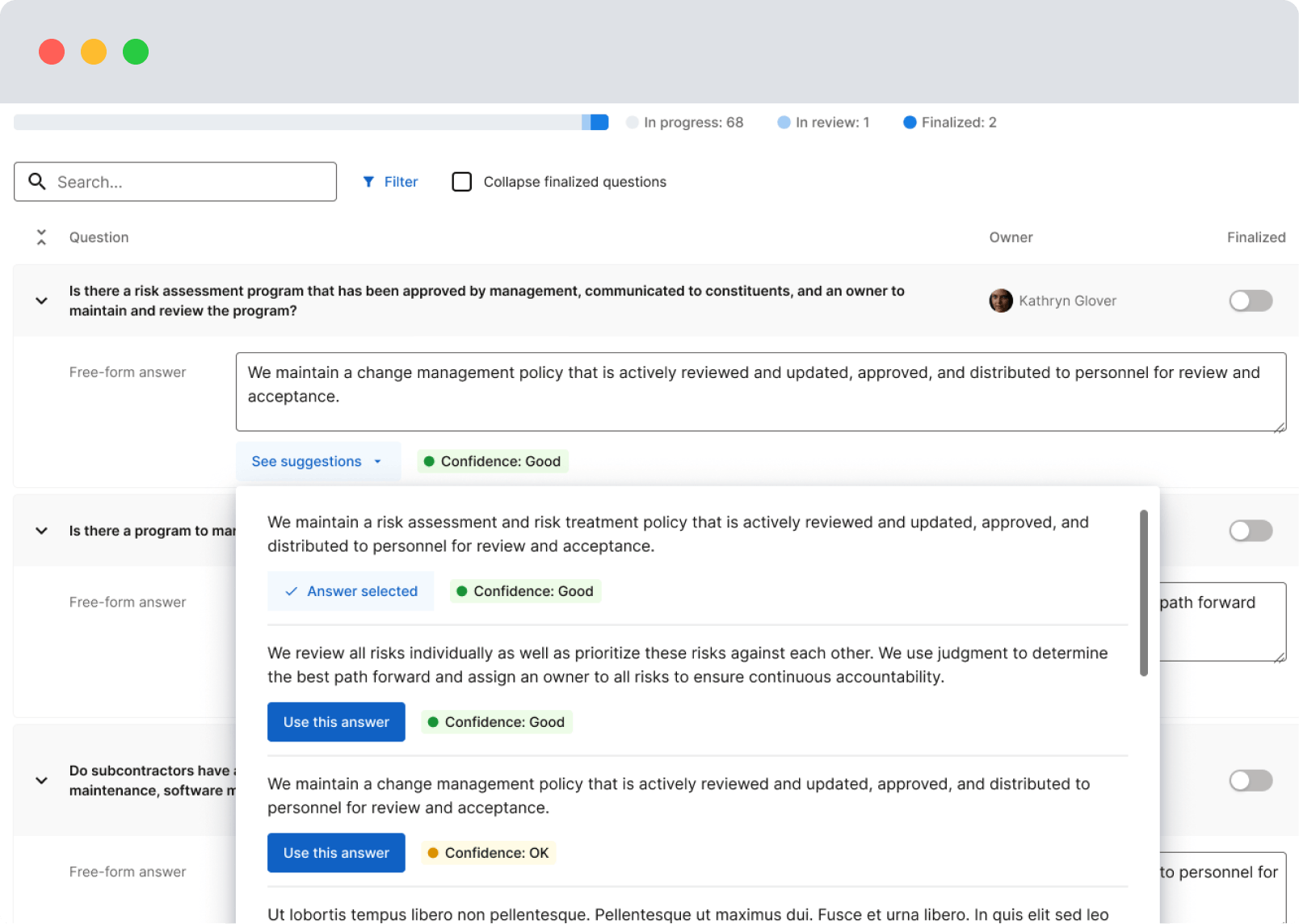 Close deals faster
Using Trust AI to automate responses for RFPs and security questionnaires gets completed answers back to customers fast, so you can stay a step ahead of the competition and accelerate speed to revenue.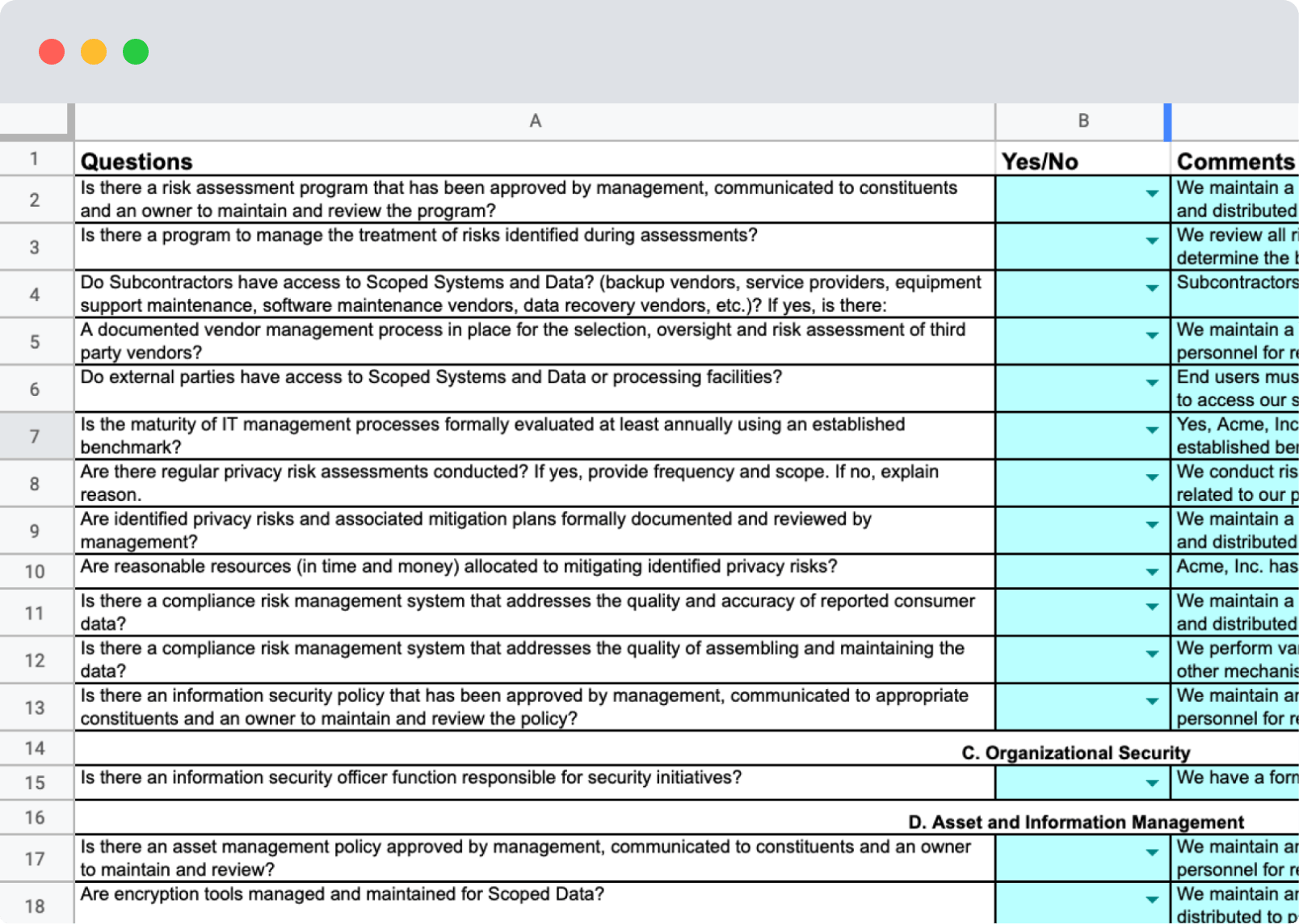 Efficiency
Save time getting and staying compliant
Our leading platform automates and streamlines the end-to-end compliance process so you can get compliant quickly. 
"With Comply AI we're able to save valuable time remediating cloud misconfigurations. This not only makes preparing for our audits easier — it will also help us achieve optimal security and compliance results that drive our business forward."
Jay Deuskar
CTO, PrizePicks