 Knowledge Base
Your organization's security and compliance system of record
Easily manage your organization's security and compliance information in a central repository.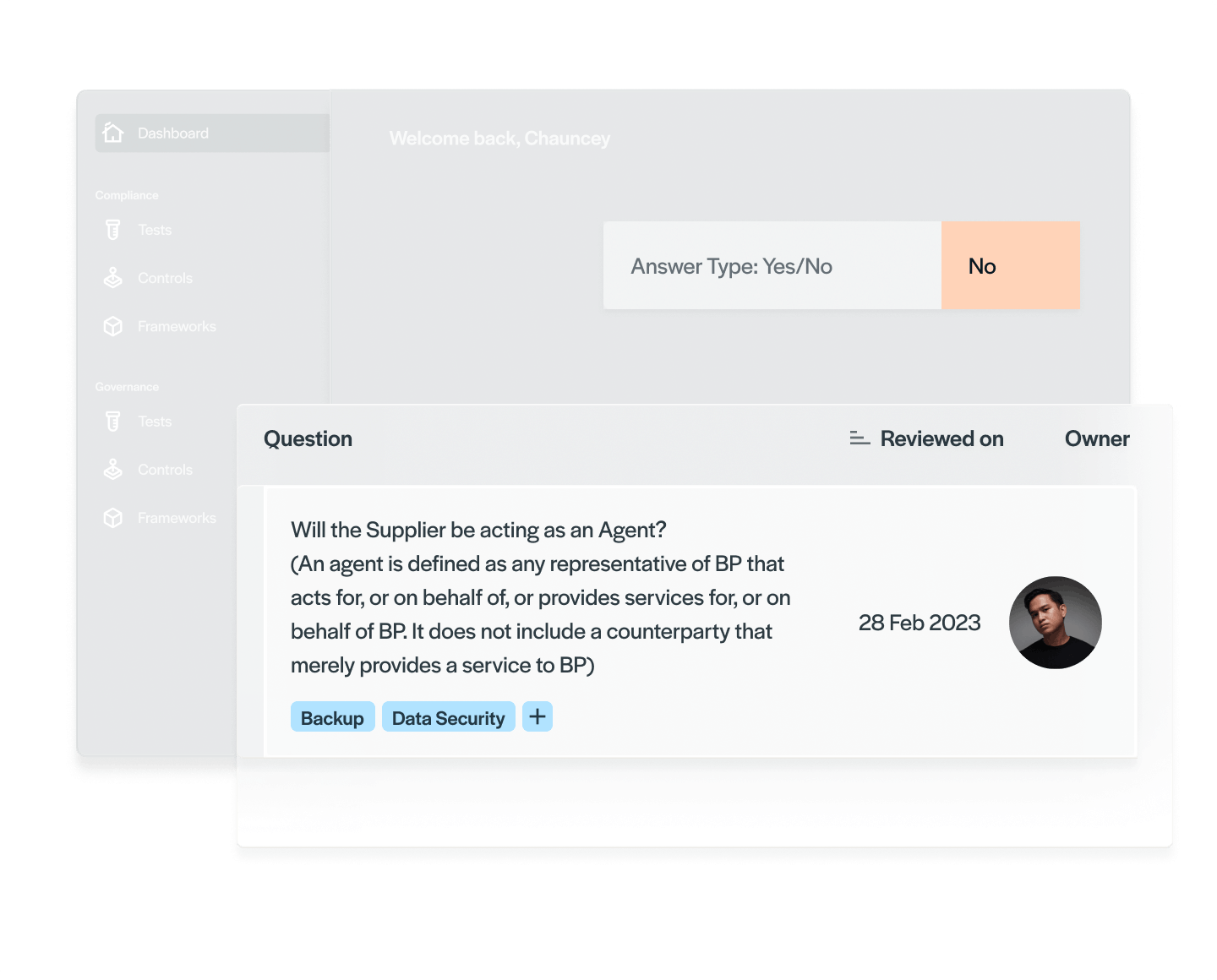 Centralized management of security and compliance knowledge 
The Secureframe Knowledge Base serves as a central repository for managing your company's security, compliance, and technical knowledge. Anyone at your company can find security information without having to navigate through multiple platforms or systems.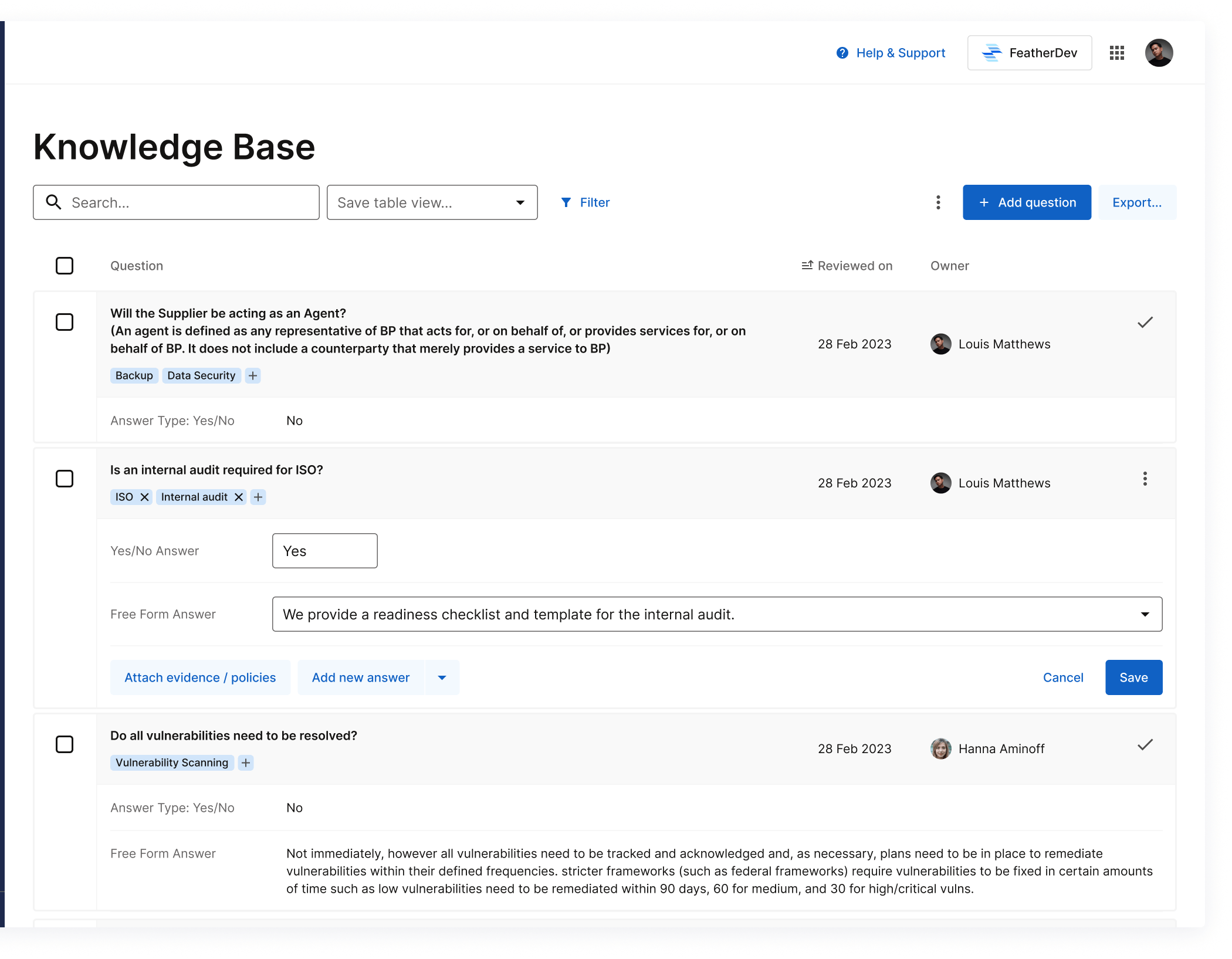 Easily update information about your organization's security posture
Subject-matter experts can be assigned to answer specific questions in the Knowledge Base to ensure they are kept as up-to-date and accurate as possible. You may also attach evidence or policies to content in the Knowledge Base as additional context.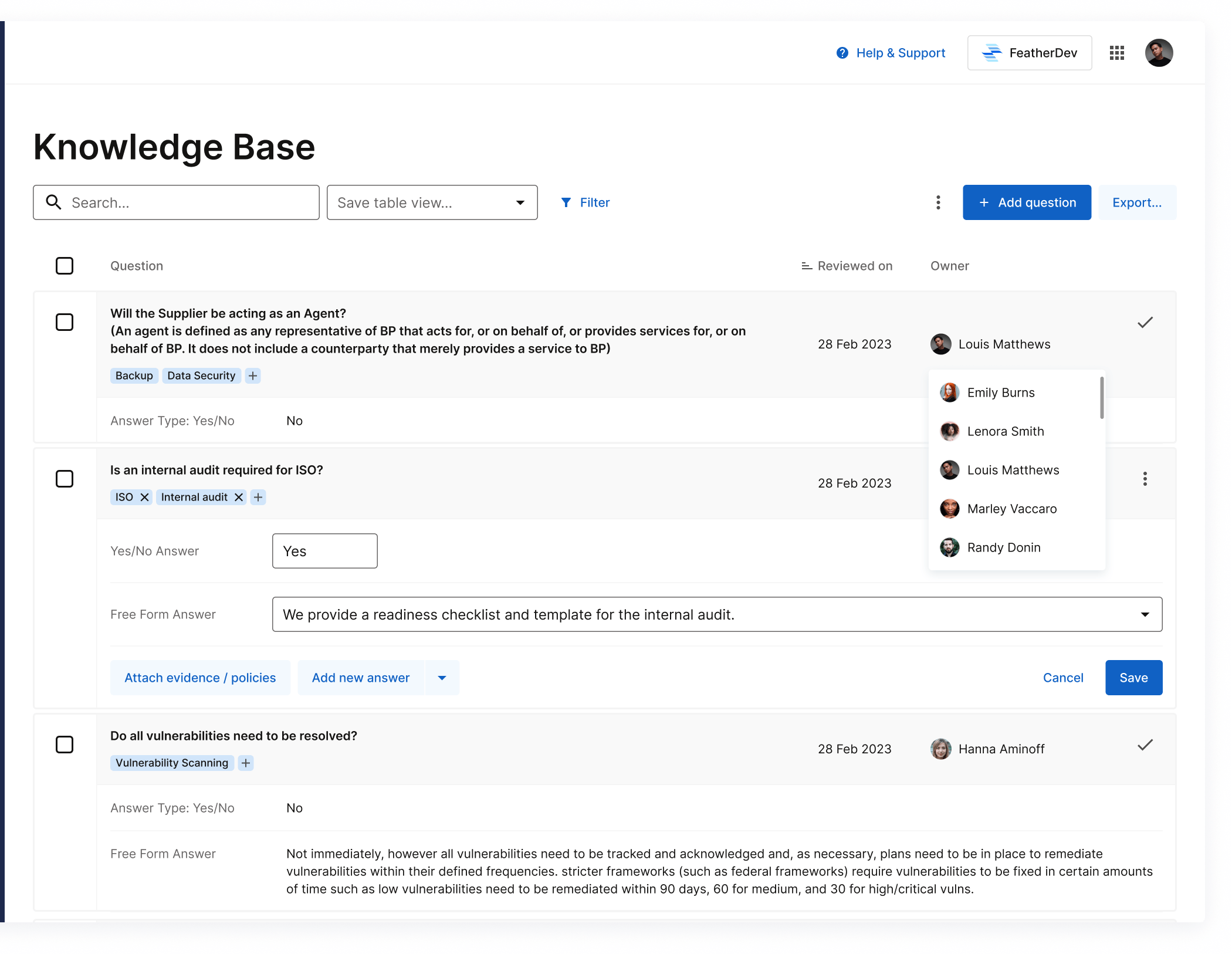 Integration with Secureframe Questionnaire Automation
All questions and answers that come through your questionnaire workflow can be accessed and edited in the Knowledge Base. Any updates to content will be reflected in the next questionnaire you process in Secureframe.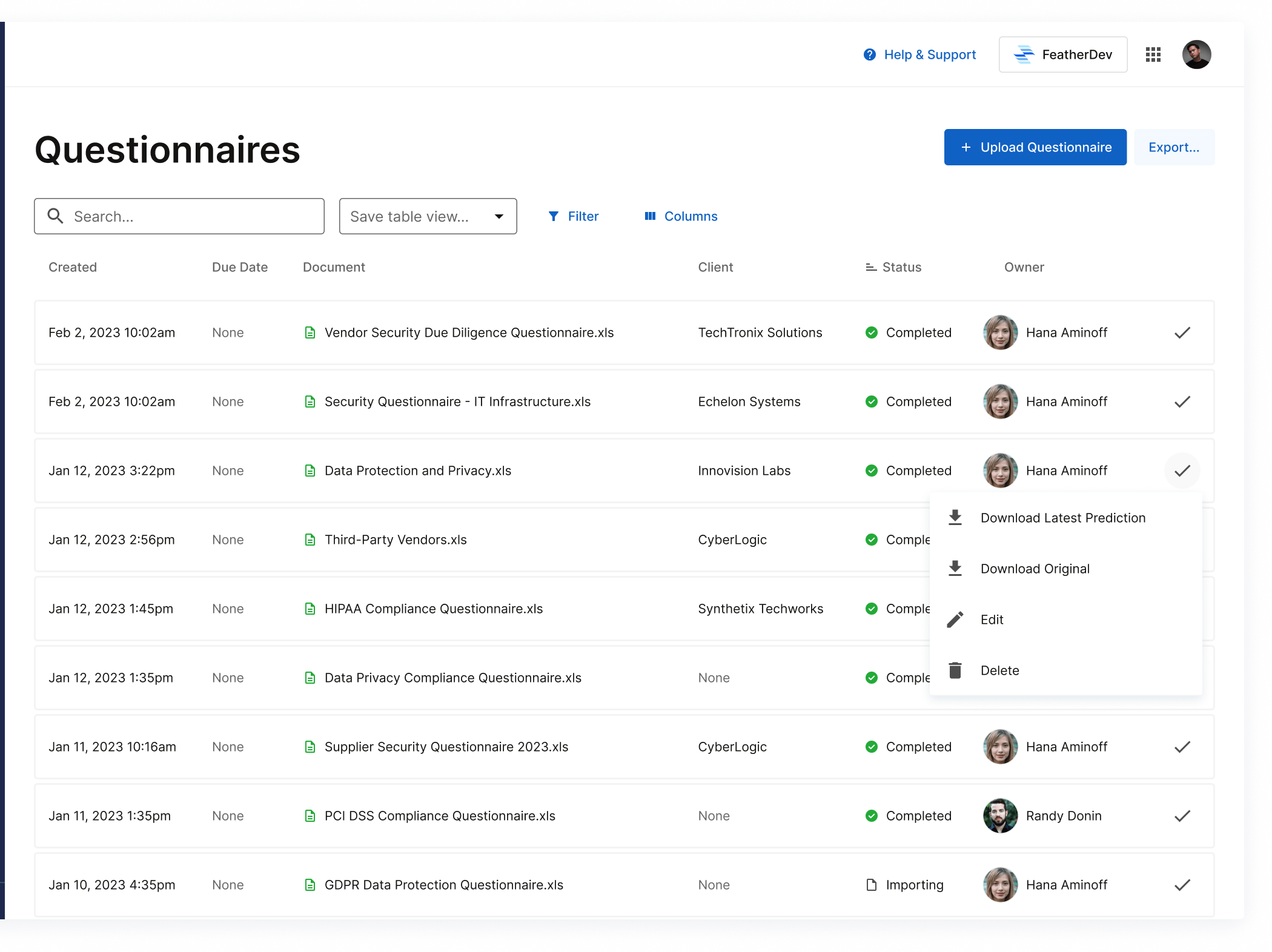 Security knowledge at your fingertips
With the Knowledge Base Chrome extension you can quickly and easily access answers to security questions from the comfort of your browser.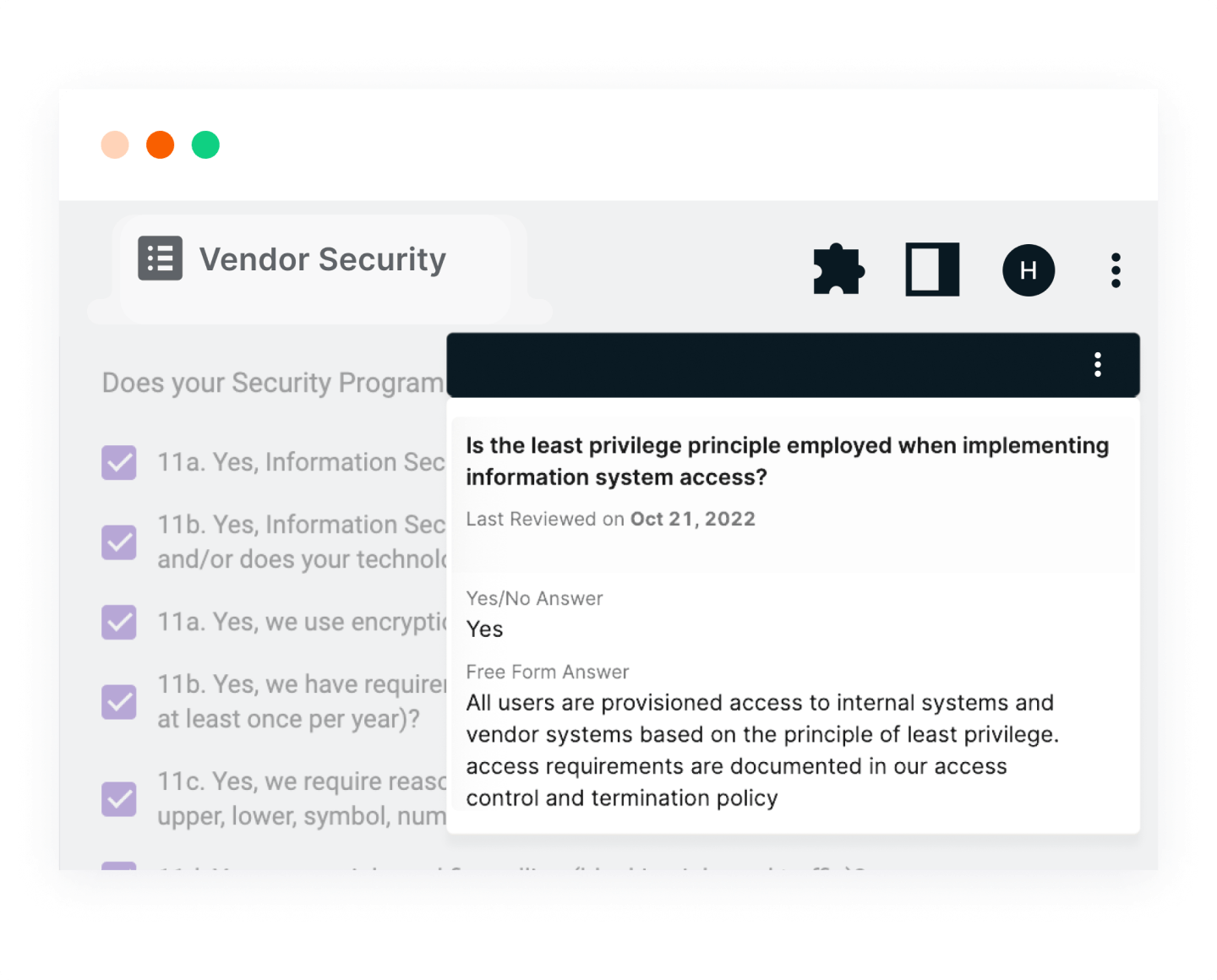 Want to see Knowledge Base and Questionnaire Automation in action?