 Showcase your security posture with Trust Center
Proactively share security, compliance, and privacy information with customers and prospects. Remove friction from the end-to-end security review process, and turn your security posture into a competitive advantage.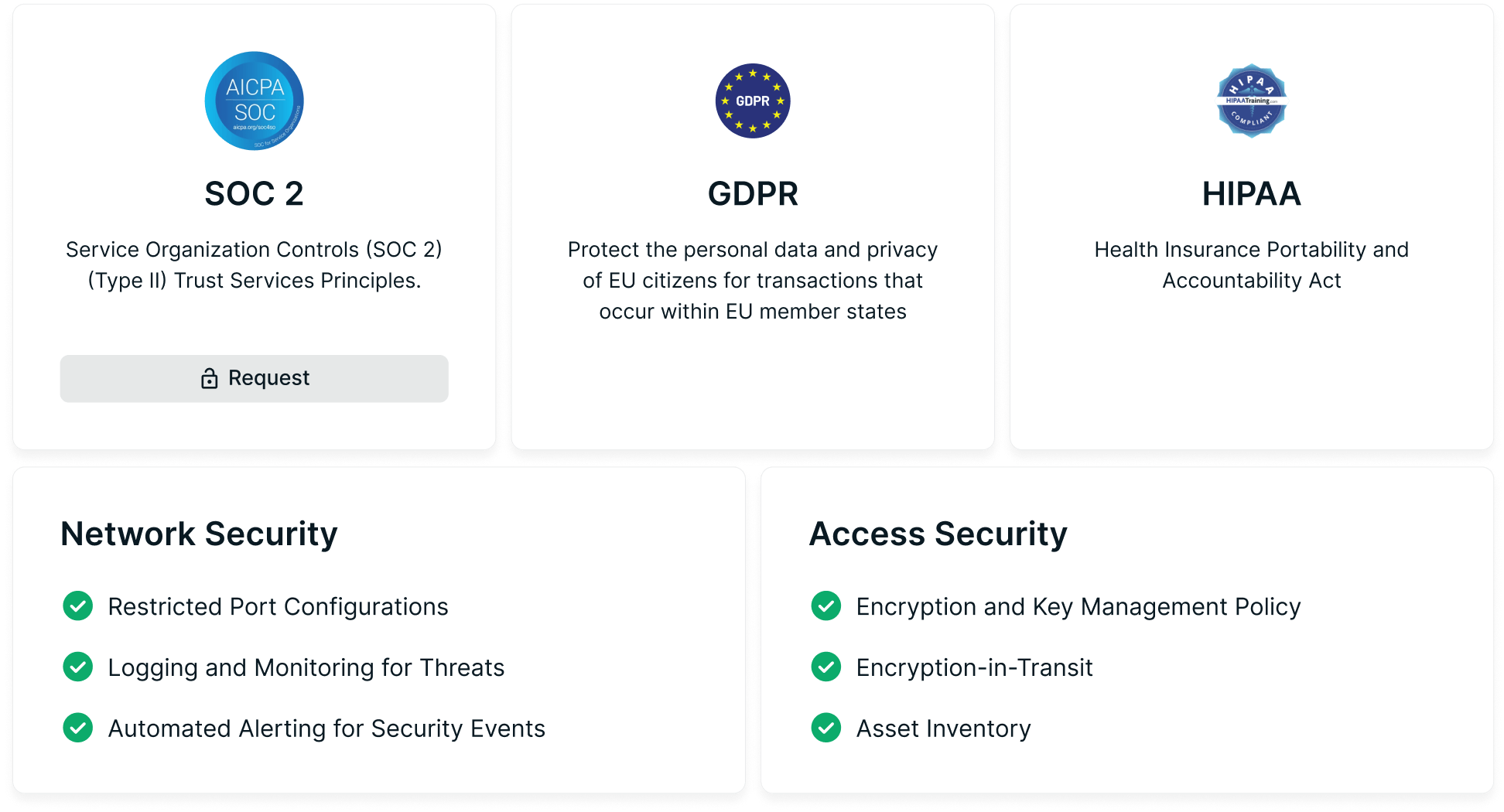 Showcase your security posture
Publish a Trust Center for prospects and customers to find information about the measures your organization is taking to ensure a robust security position. Data – like monitoring checks on security controls – is pulled continuously from Secureframe, but admins may choose to hide or display content on their Trust Center.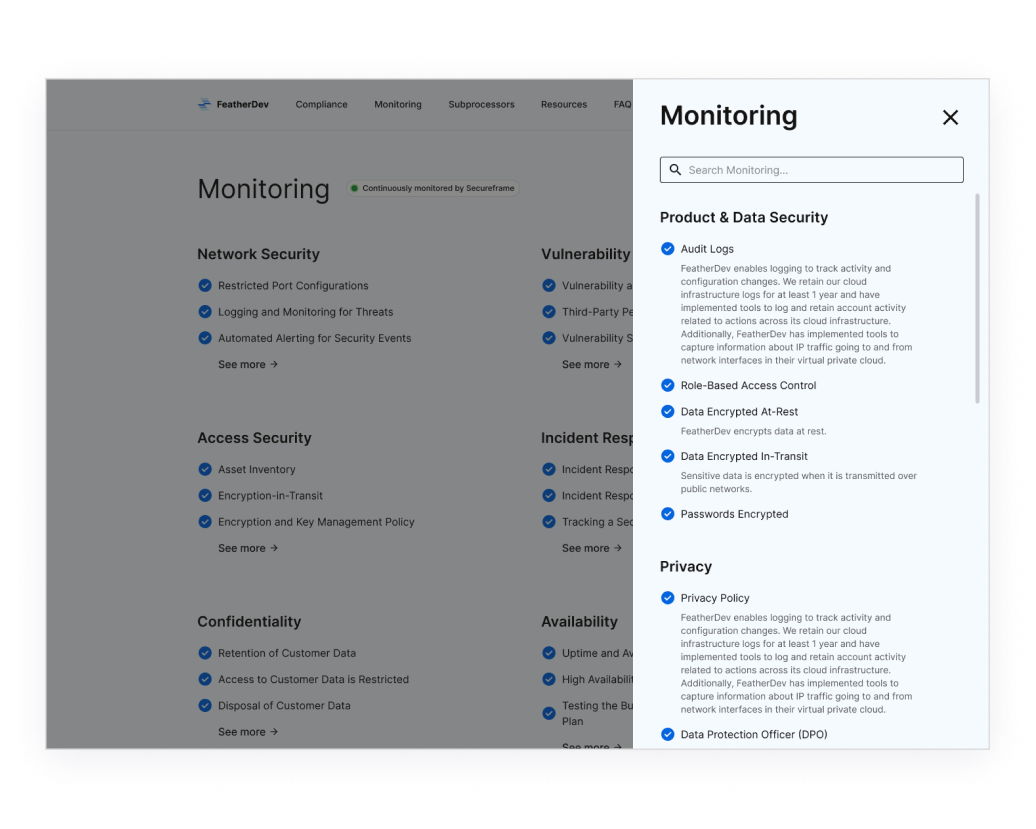 Easily manage requests for documents
From your Trust Center, visitors can self-serve or request sensitive security documents. Admins at your organization can review/approve/deny requests for resources in the requests dashboard, streamlining the process for both you and your Trust Center visitors.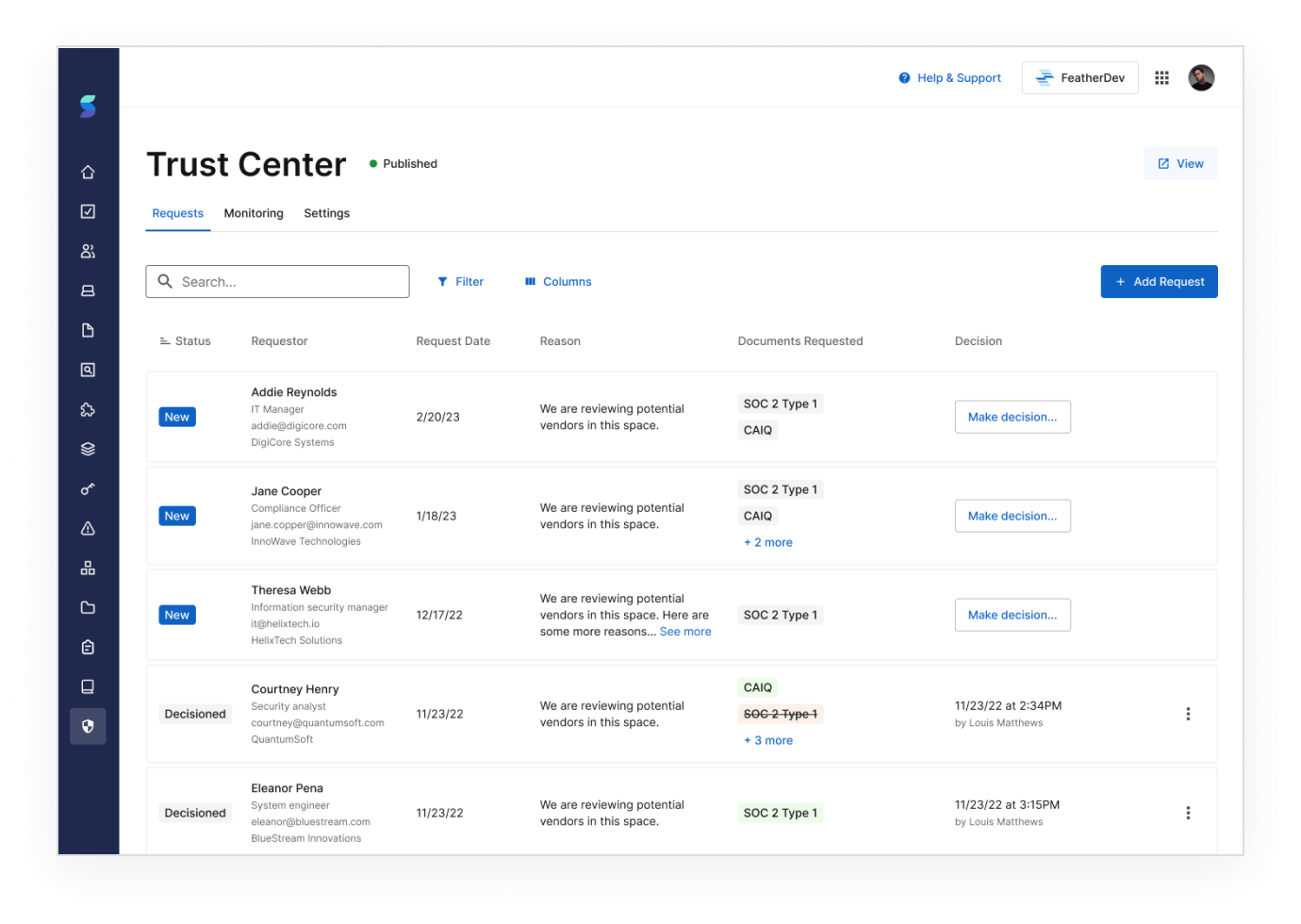 Customize your Trust Center to your brand
You can customize your Trust Center with your organization's logo and colors, and use a custom domain. This ensures that your Trust Center reflects your organization's branding and provides a seamless experience for prospects and customers.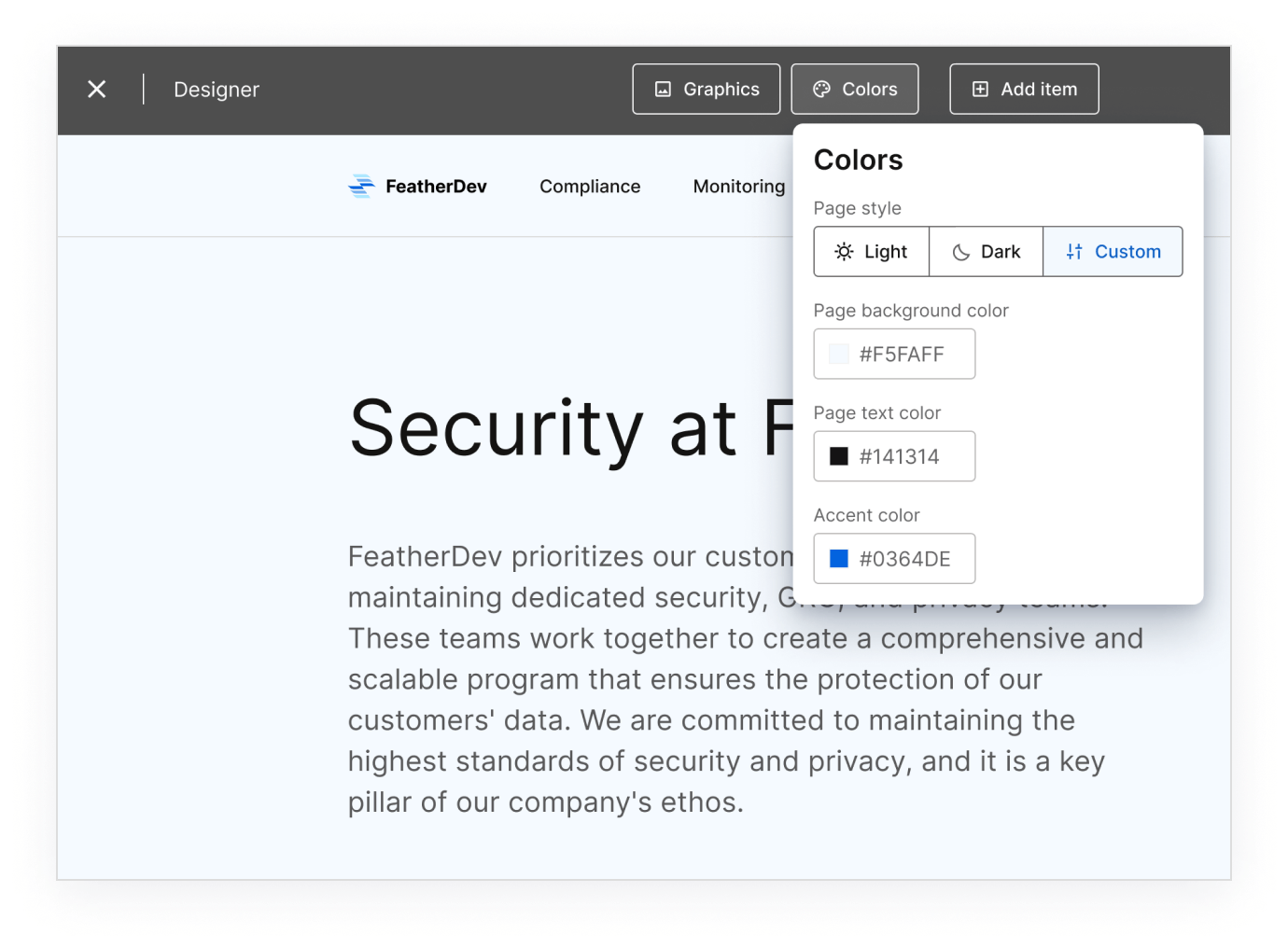 Automate the NDA process
Admins can leverage an automated workflow to collect NDAs from Trust Center visitors looking to download access-controlled documents. This helps to streamline the process of reviewing and sending NDAs, ensures data security, and reduces the risk of unauthorized disclosures.