 Secureframe Questionnaires
Grow your business fast with automated questionnaires
Save hundreds of hours answering RFPs and security questionnaires with Secureframe's machine learning-powered automation.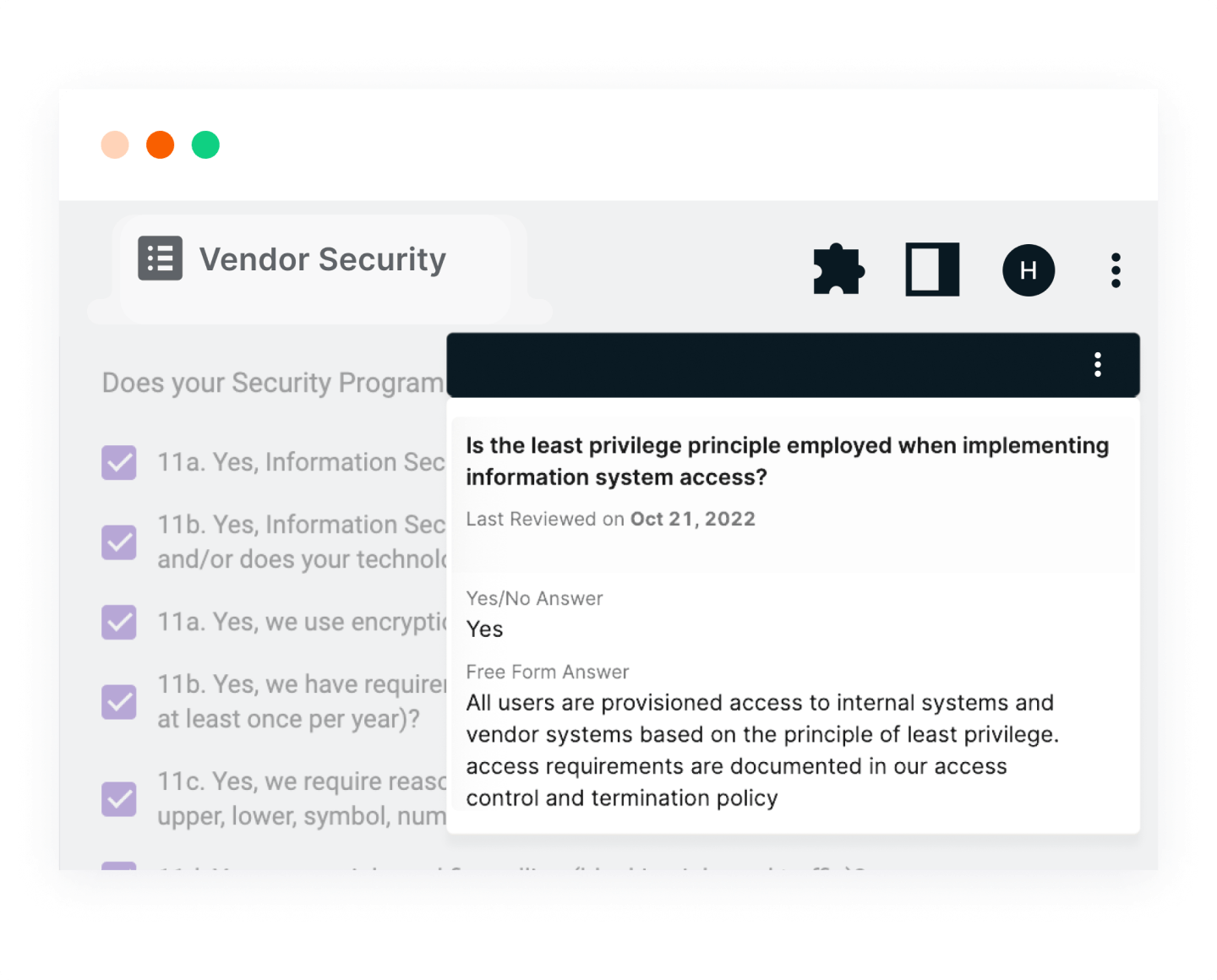 How it works
RFPs and security questionnaires are a crucial step in the vendor selection process, helping potential customers understand your security, privacy and compliance posture. But answering RFPs and questionnaires is cumbersome and repetitive, slowing down your team and taking their focus off other priorities. Secureframe streamlines and automates the process of managing and completing security questionnaires.
Upload
the RFPs and security questionnaires you receive, then tag the questions and answers
Automate
answers to security questions with powerful machine learning from Secureframe
Share
completed RFPs and questionnaires back with customers in their original format
Collaborate
with in-house SMEs to keep your questions and answers always up-to-date
Fill out RFPs and security questionnaires fast with AI
Rather than wasting hours on manual work, Secureframe's machine learning-powered automation pulls the best answers for questions based on past responses so you can focus on your customers and grow your business.
Keep security answers up-to-date
When paired with the Secureframe compliance platform, answers to security questions are kept up-to-date and easily tagged for editing by your subject matter experts, in the Secureframe Knowledge Base which serves as your privacy, security and compliance system of record.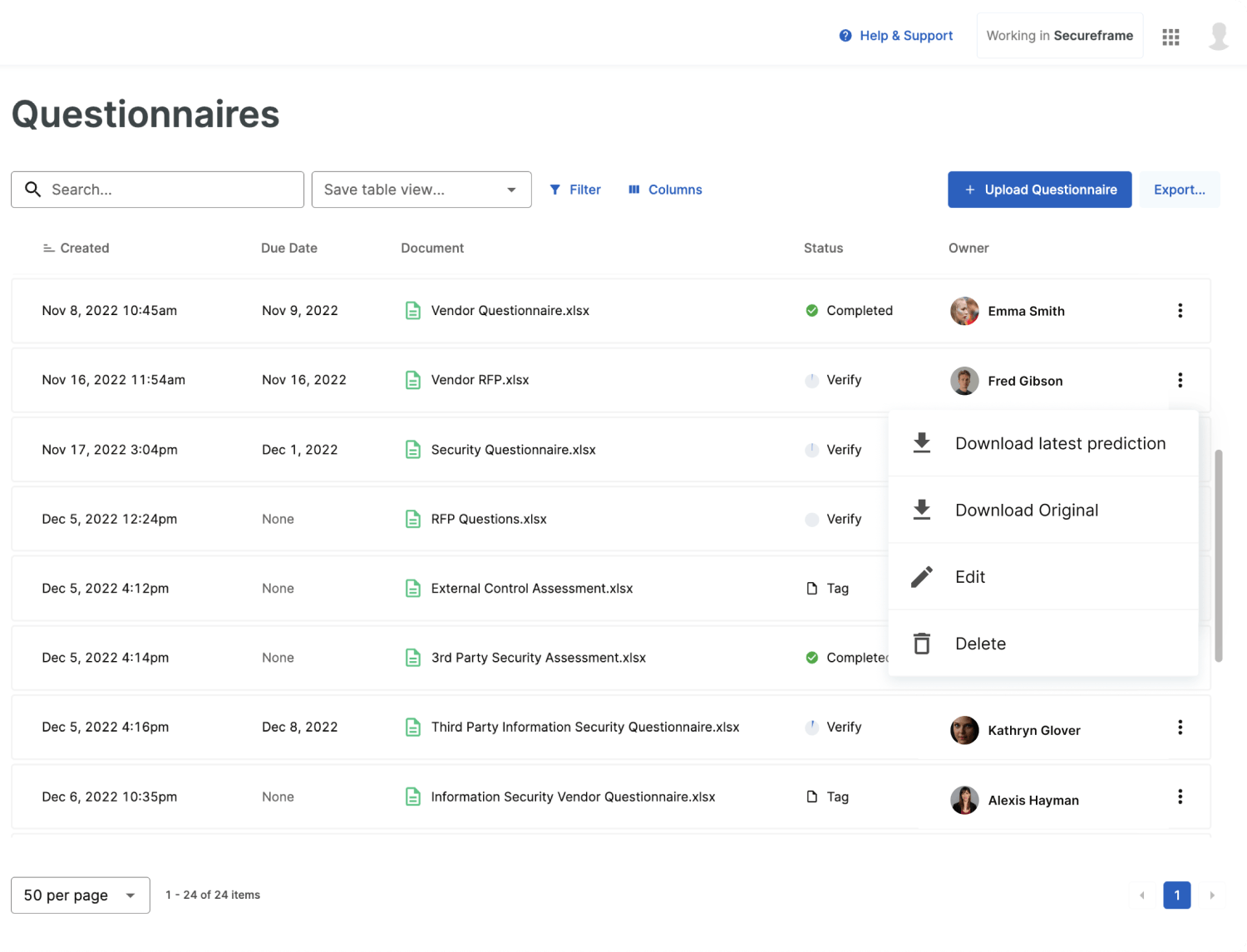 Close deals faster
Secureframe's automation makes it fast and easy to respond to RFPs and security questionnaires, returning completed answers back to customers in their original format to accelerate speed to revenue.
Ready to automate and streamline?
Schedule a demo of Secureframe Questionnaires to see it in action