GDPR Compliance Hub
Your ultimate information hub for the fundamentals of GDPR compliance,
curated best practices, and resources for security beginners, all in one place.
Where Are You in the Compliance Process?
Welcome to GDPR Compliance Hub by Secureframe
Consumers are increasingly concerned with the amount of personal data being collected about them and how that data is being used. By prioritizing compliance with European data privacy regulations, growing companies can not only reduce the risk of receiving a fine — they can also earn customer trust, improve data management, protect their brand reputation, and gain a powerful advantage over competitors. GDPR compliance can also help you build stronger internal processes and security practices that help you scale quickly and efficiently. 
At Secureframe, we're passionate about helping customers unlock growth through security, privacy, and compliance. Understanding the purpose, benefits, requirements, and compliance process of GDPR can help organizations demystify compliance and reap the full benefits of best-in-class security practices.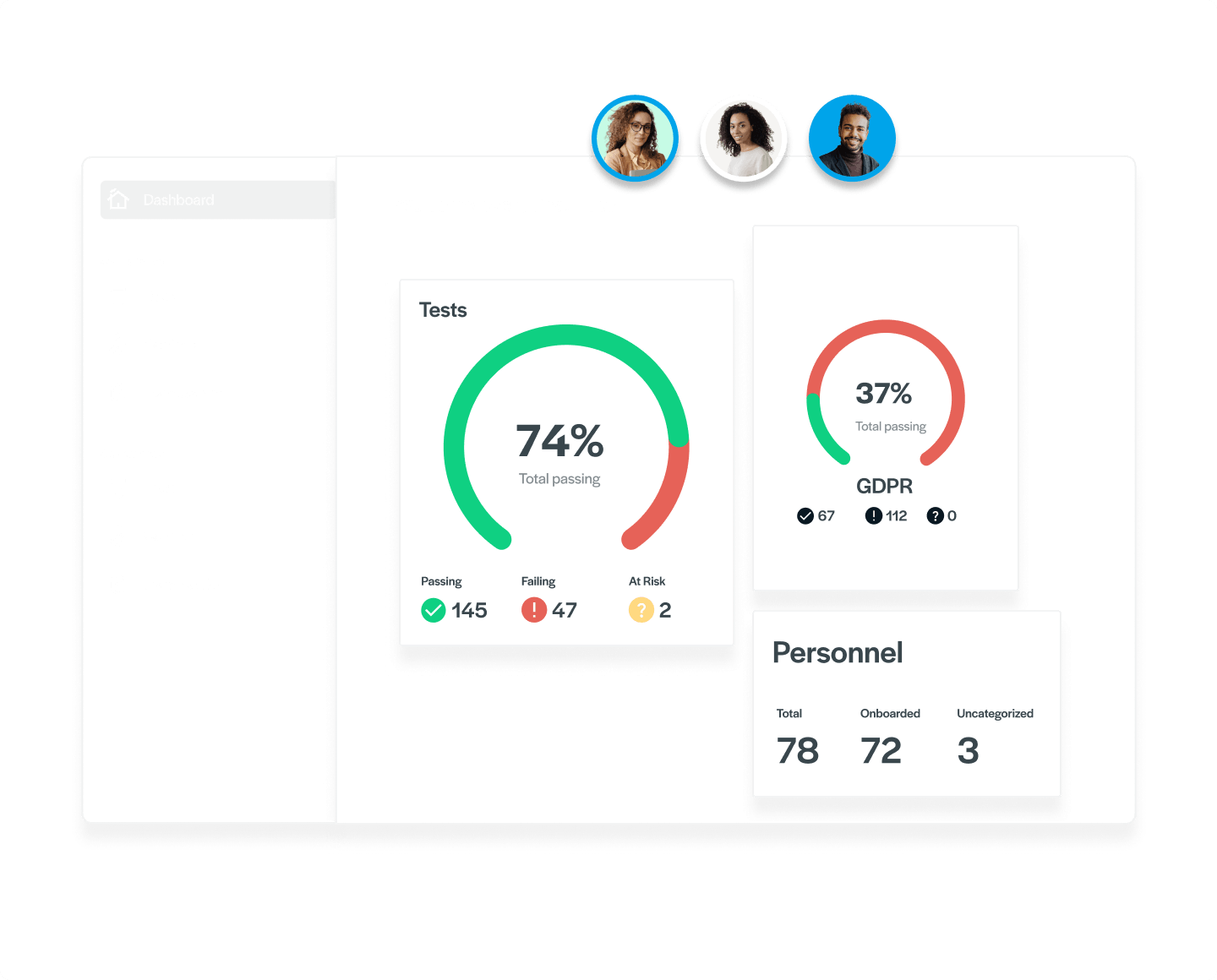 What's in GDPR Compliance Hub?