 Vendor Risk Management
Closely monitor and manage your third-party vendor relationships with Secureframe's Vendor Management. Use Secureframe to keep track of your vendors and their potential risks to make sure your sensitive data is safe.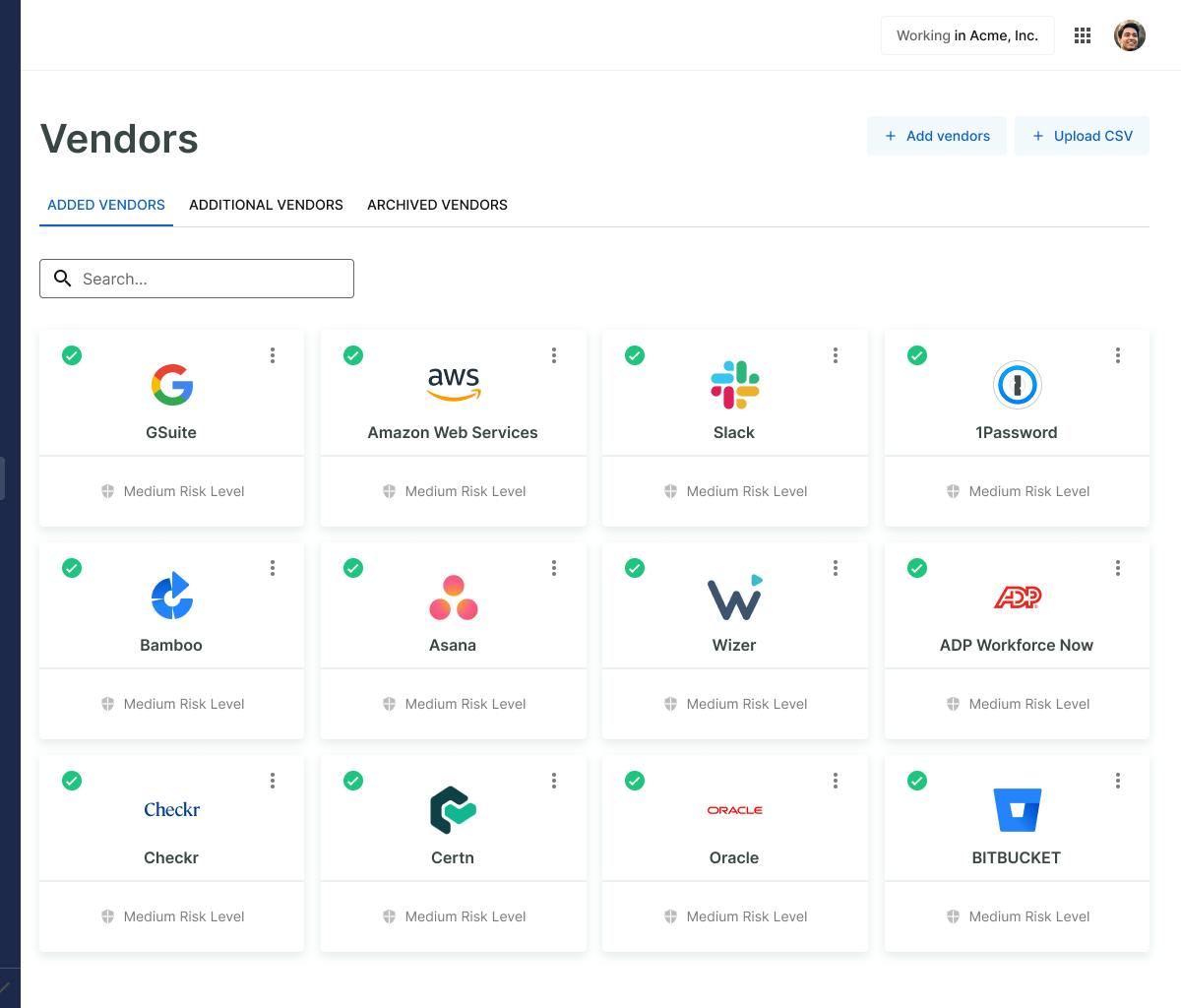 Vendor Reviews
Easily store and review vendor information to ensure they're compliant including vendor owners, types of data, and any due diligence notes from your vendor review.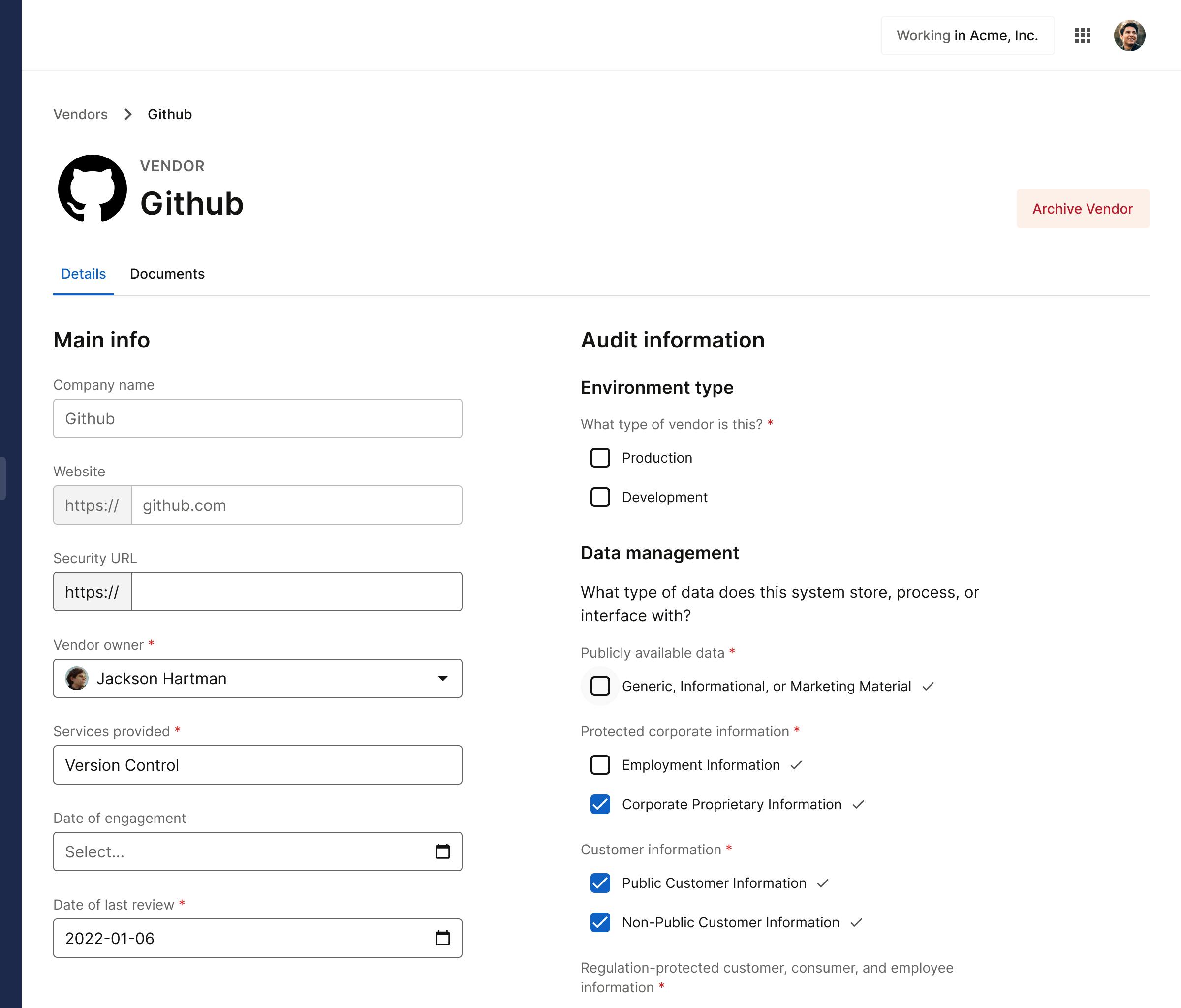 Vendor Risk Assessment
Secureframe makes it easy to understand the risk level for each vendor based on the sensitivity of data they can impact and how important they are to your business processes. Simply fill out the vendor assessment information and the Secureframe platform will provide risk recommendations.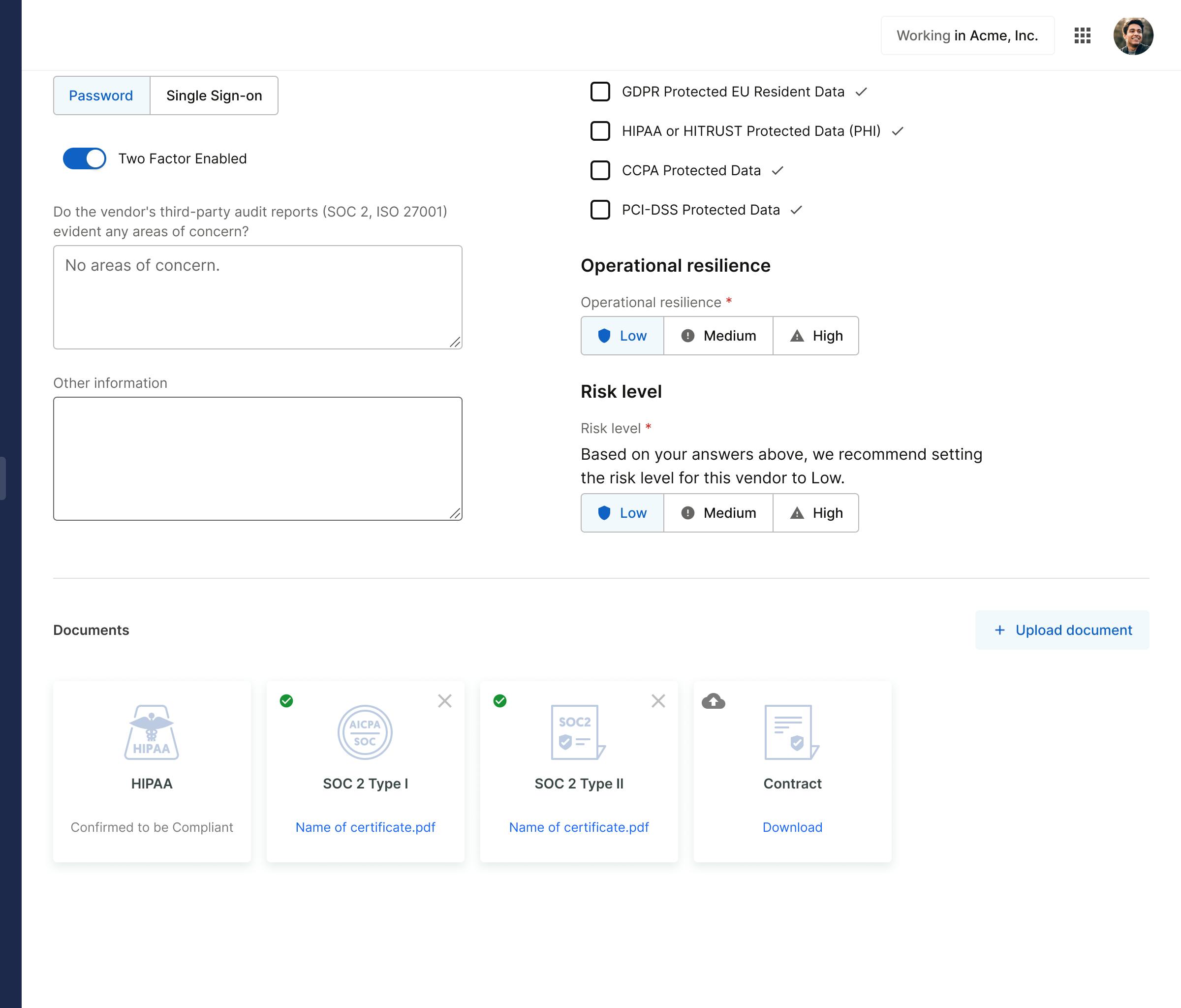 Continuously Monitor Your Vendors' Security Posture
Easily store and review vendor compliance reports to monitor their security posture and compliance with regulatory and industry requirements.