 Policy Management
Simplify every aspect of policy management with Secureframe. Get policies set up quickly using our auditor-approved templates and easily manage and distribute them in our platform so you never fall out of compliance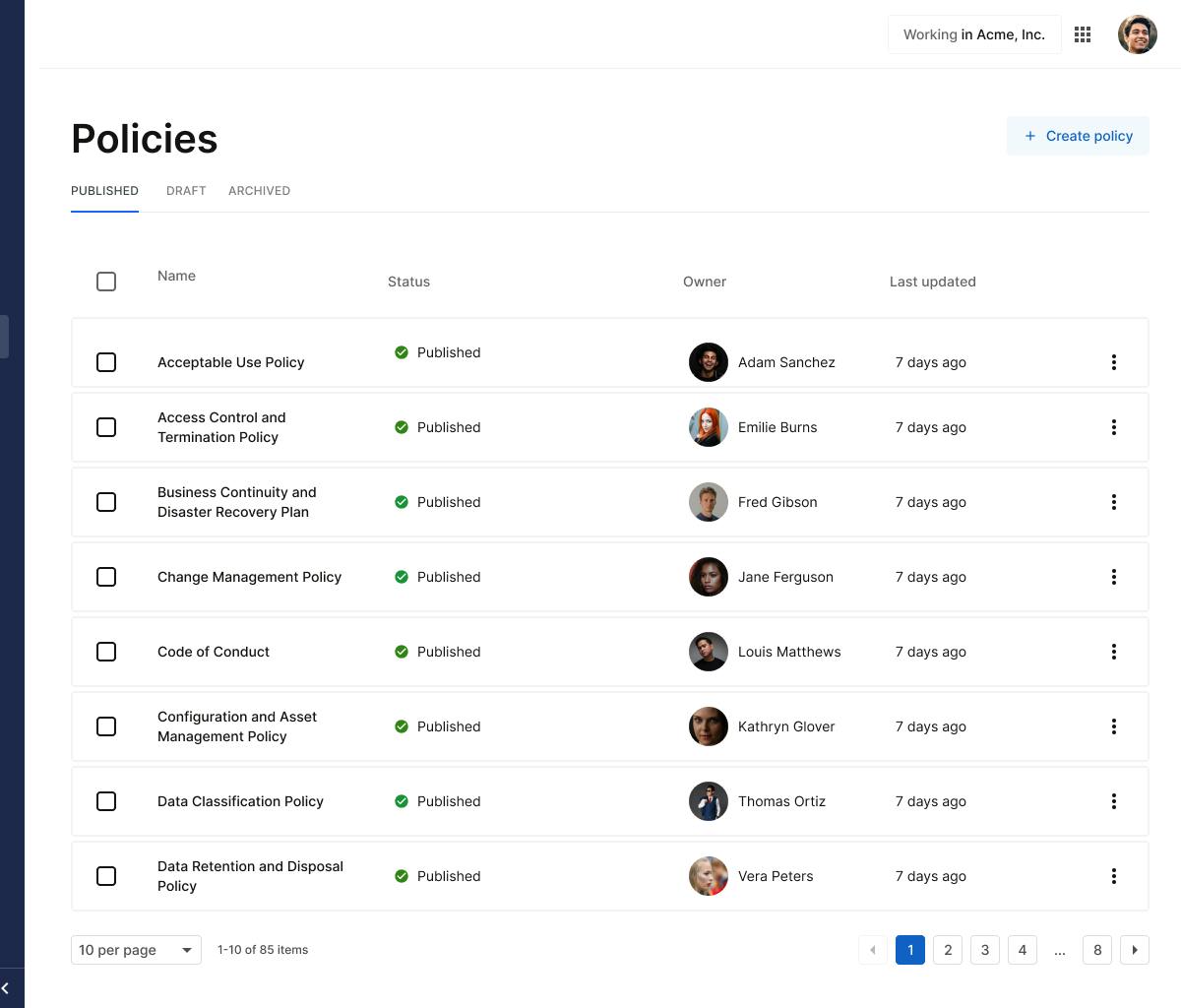 Policy templates
Save time writing policies from scratch with Secureframe's policy templates. Each template is written and approved by former auditors so you can quickly set up policies that fit your business needs and keep you compliant. 
Assign owners and track versions
Policies need to be updated on a regular basis. Secureframe provides a streamlined experience that lets you ‌assign owners to a policy with version control to easily track changes and improve visibility.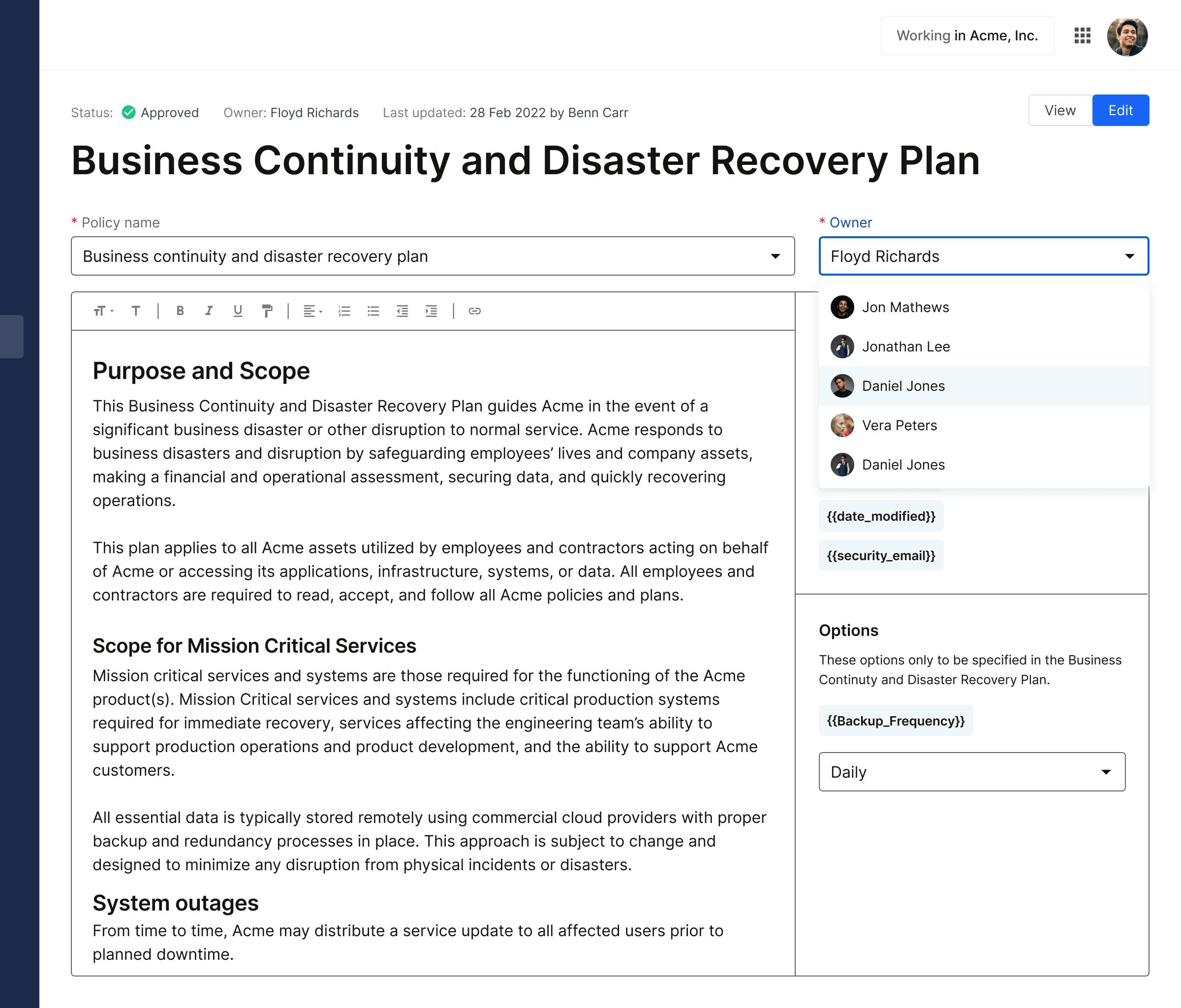 Custom policy template
Policies are not one size fits all. Our policy editor allows you to create your own custom policies with the quick option to add attributes like company name, policy owner, and date modified.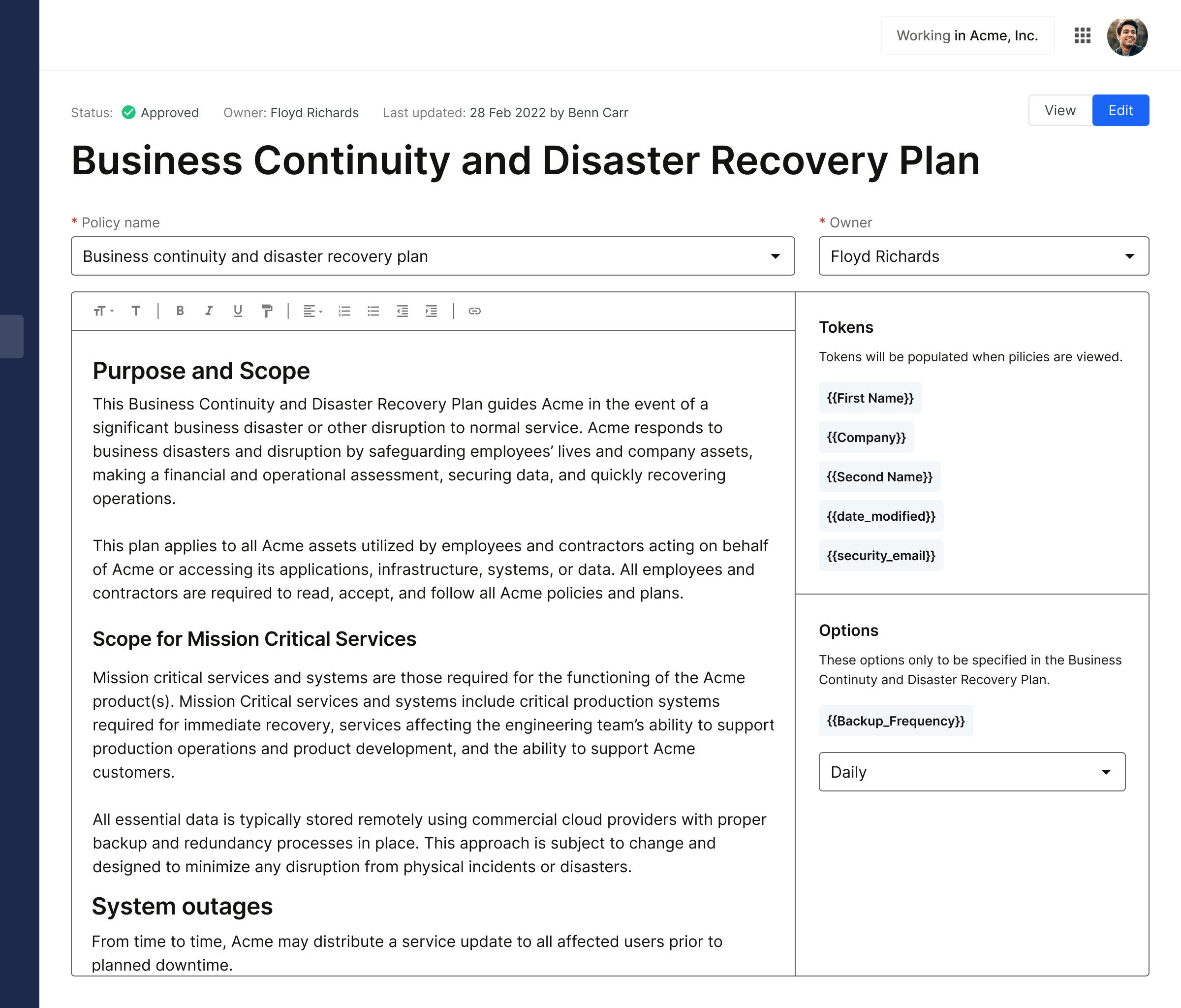 Policy sddendums
Adding new frameworks to your compliance program means you also need to make updates to your policies. Secureframe automatically creates policy addendums to meet the needs of the new framework, which can be reviewed and added to your existing policy so you don't have to start over.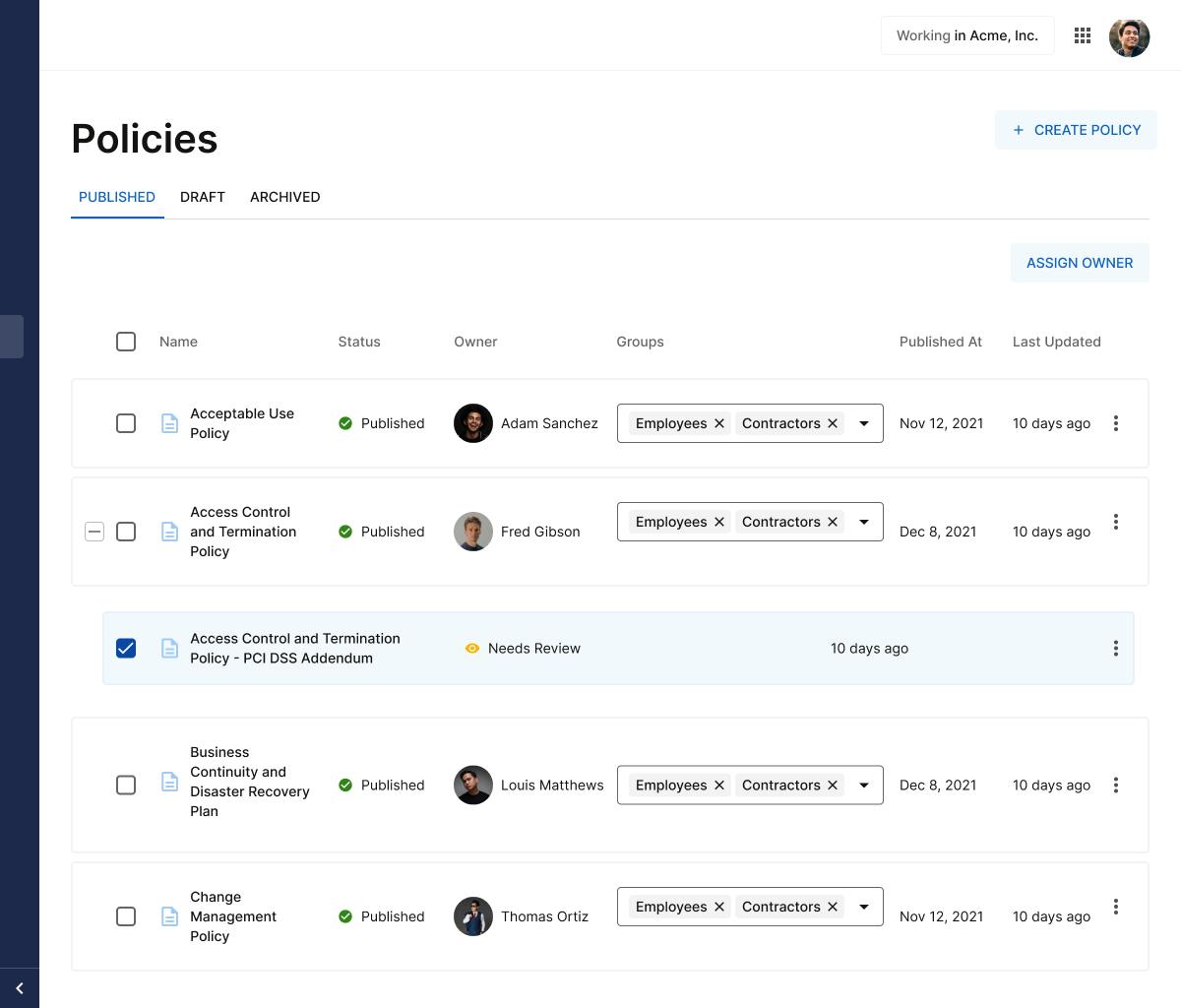 Track policy acceptance
Creating  policies is only the beginning. Your people need to read and accept the policies, too. Easily track which employees have accepted your policy and send reminders to those who still need to so you can speed up time-to-compliance.