 Secureframe Training
Easily deploy and track required employee training
Secureframe Training automates training for SOC 2, HIPAA, PCI DSS, GDPR, and more. Quickly meet security and privacy compliance requirements and save time assigning, tracking, and reporting on required training.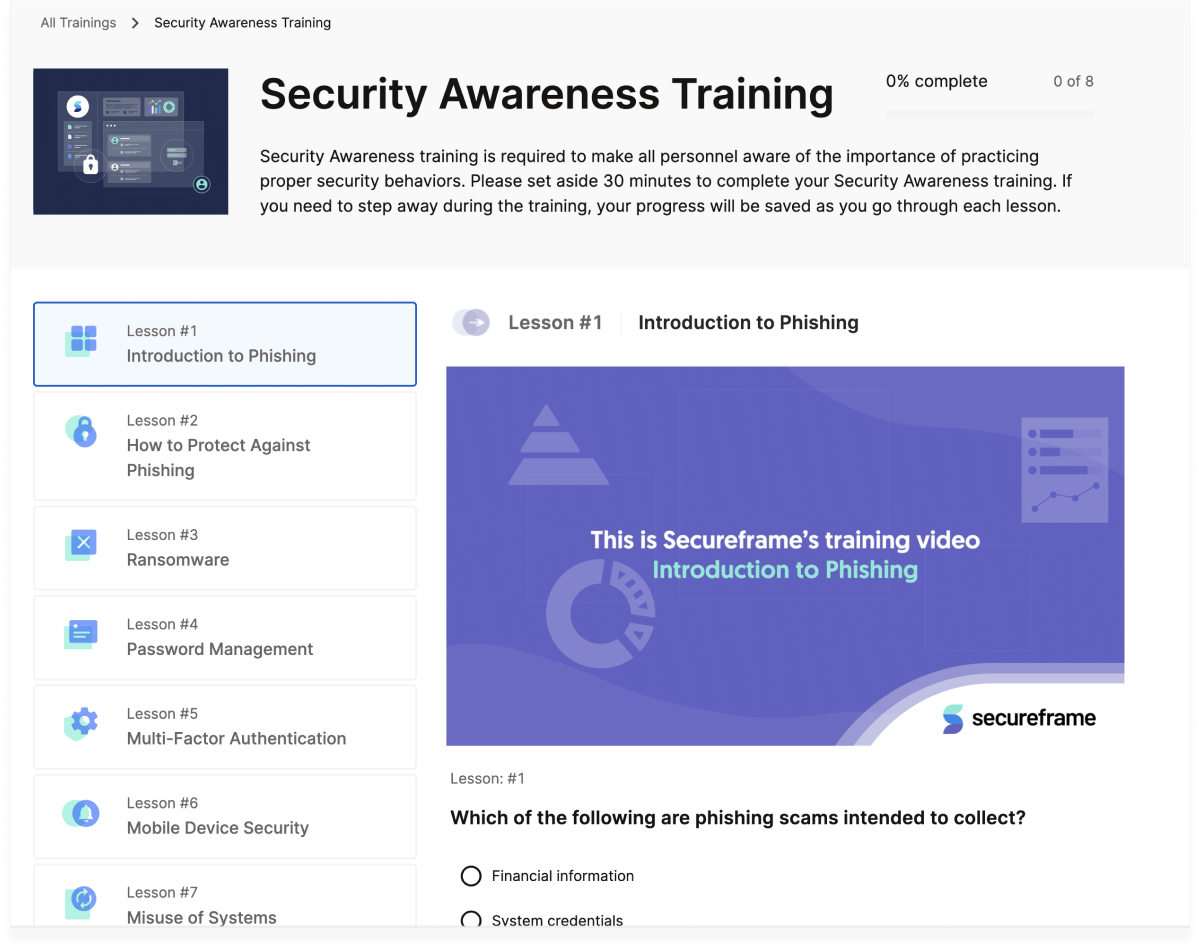 What is Secureframe Training?
The largest cybersecurity risk for businesses is people, not technology. A compromised password or accidental download can quickly lead to a costly data breach. That's why most compliance frameworks, including SOC 2, HIPAA, PCI DSS, and GDPR, require training to ensure all employees are up-to-speed on the latest security and privacy best practices.
Proprietary.
This training was created by Secureframe and will remain up-to-date on required topics.
Purpose-built.
Developed to make tracking and training your workforce easy and automatic.
Engaging.
Crucial information sticks long after the training so best practices are actually applied.
Make training management a breeze with Secureframe
Automate the assignment, reminders, tracking, and reporting of security, privacy, and compliance training quickly and easily within the Secureframe platform.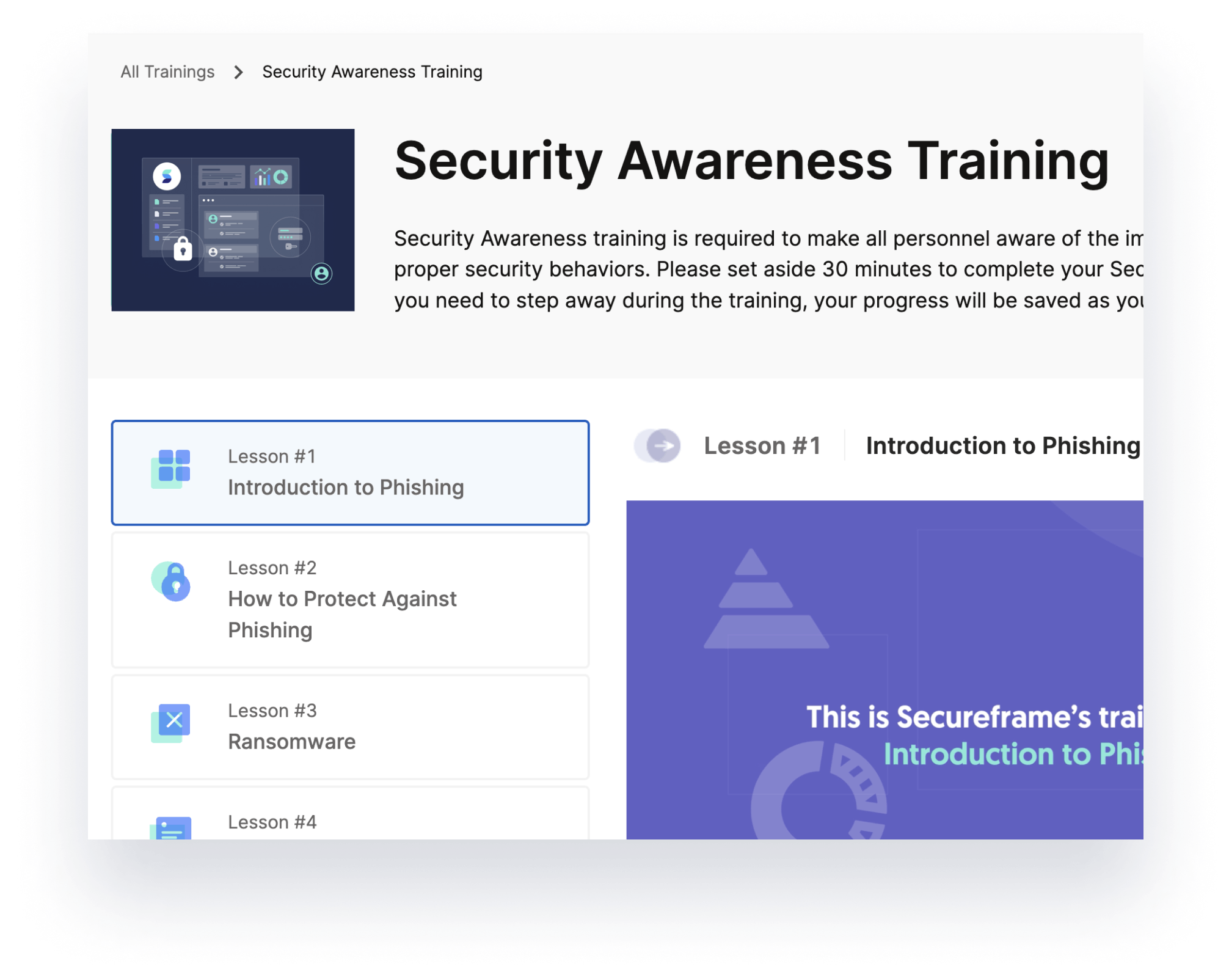 Deliver a seamless, engaging training experience
Employees and contractors can be assigned training at onboarding as well as on a recurring basis to meet annual recertifications.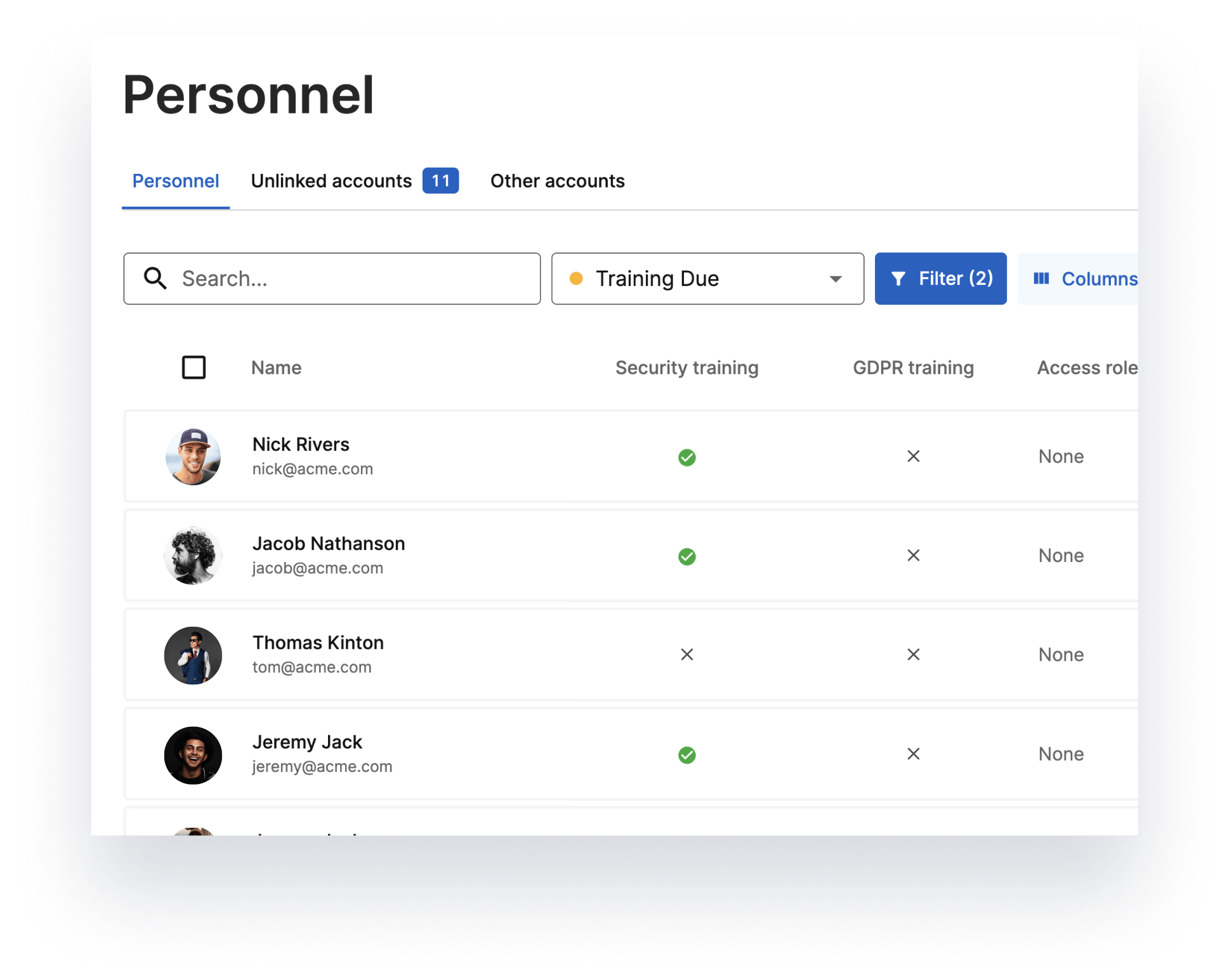 Easily segment employee training
Not every training is applicable to every employee or contractor. Segment your workforce into groups and assign just the training that is required for that group's role.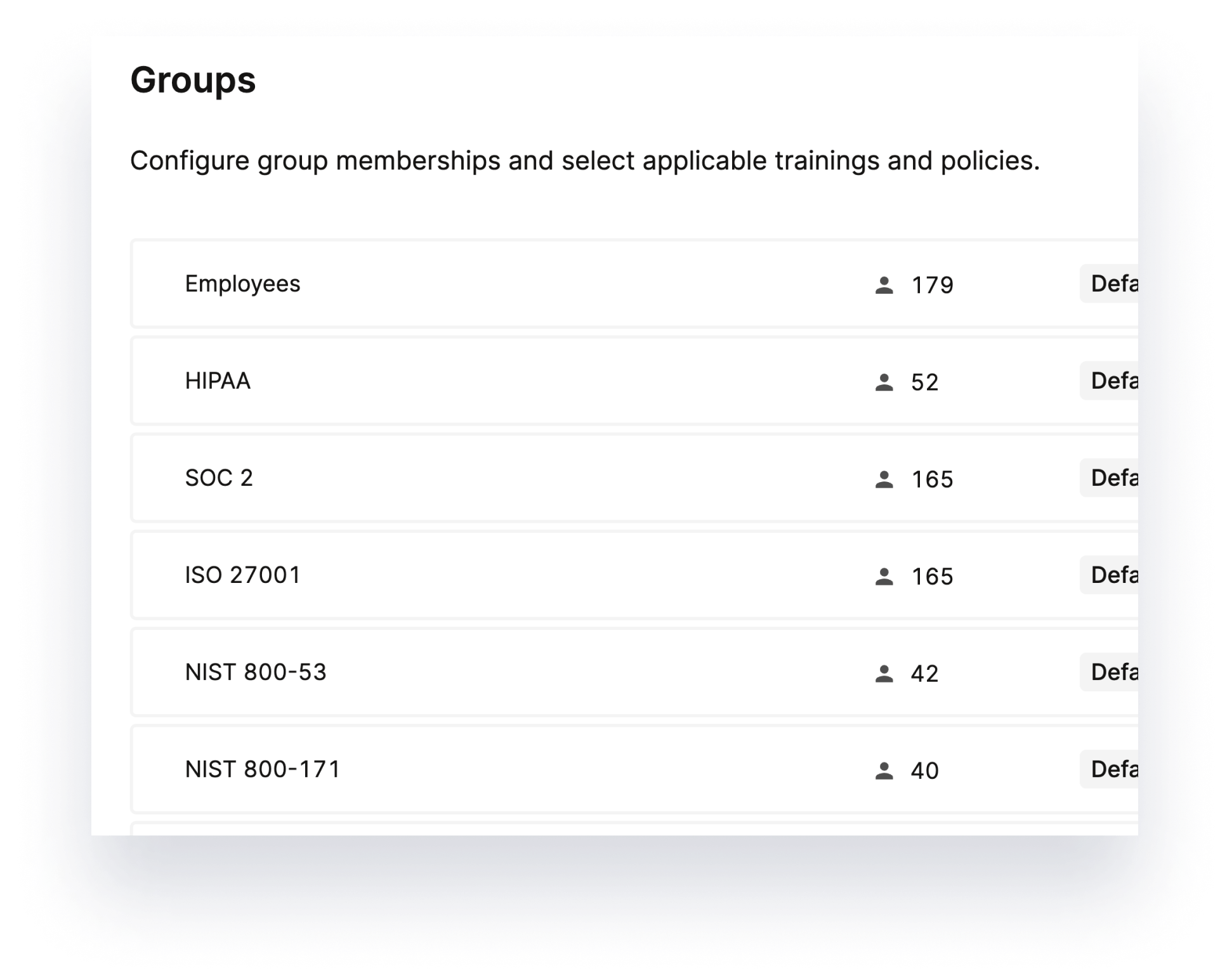 Stay up-to-date on the latest security, privacy, and compliance best practices
Some training is required on an annual basis. Secureframe stays current on the latest regulations and we update our training courses so you don't have to. That way you can focus on top priorities in your business.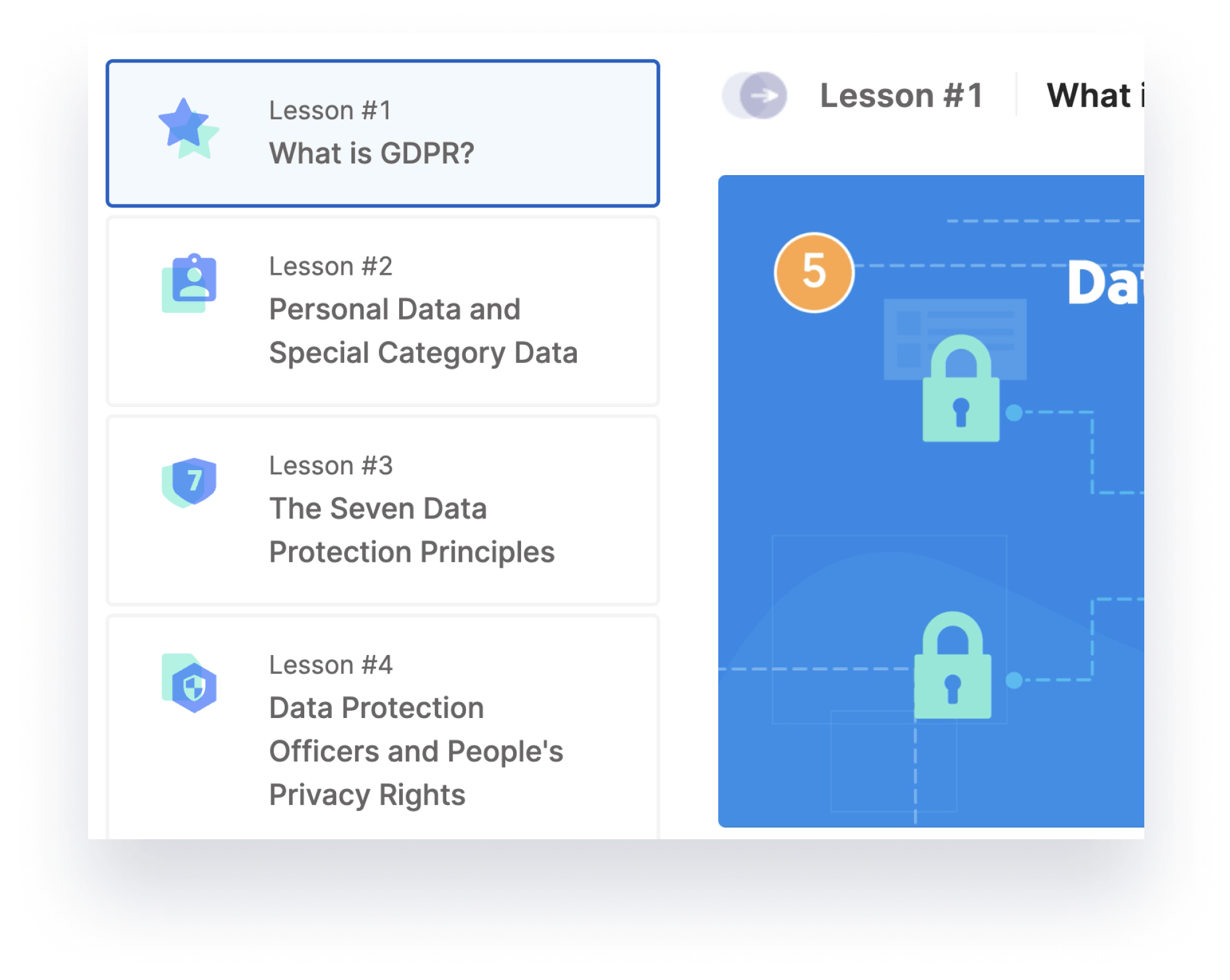 Simplify vendor management
Our proprietary training is embedded within the Secureframe platform to simplify your compliance process and journey. There's no need to sign up for, integrate, or manage another third party vendor.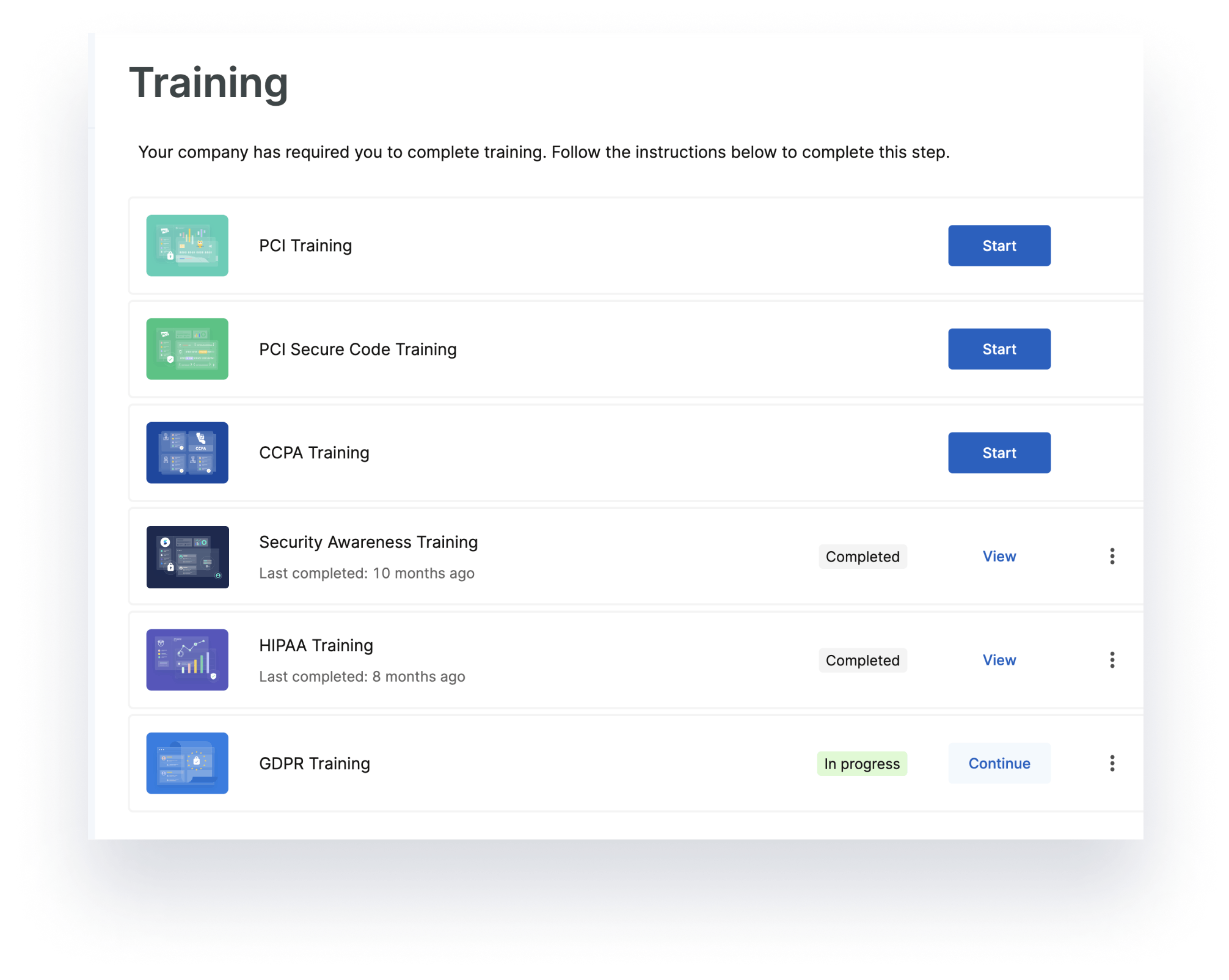 "The security training videos Secureframe provides have made tracking compliance across our employees incredibly easy. We are confident Secureframe will continue to help Haystack achieve and maintain its future compliance needs seamlessly."
Yingsong, Information System Security Engineer, Haystack