Product Updates
We're always working to make our modern governance, risk, and compliance platform even better. See what's new and what we've been improving here.
September 2022
New features & updates

Test update notifications
Integration Tests can now have a tolerance window! Sometimes configurations are tricky to figure out. Now you can set a tolerance window so that the test will not fail right away after Secureframe detects an incorrect configuration.  
When a tolerance is set, Tests will first show an "at risk" status so that the owners know that something needs to be fixed. Learn how to set a tolerance window for a test in our Help Center.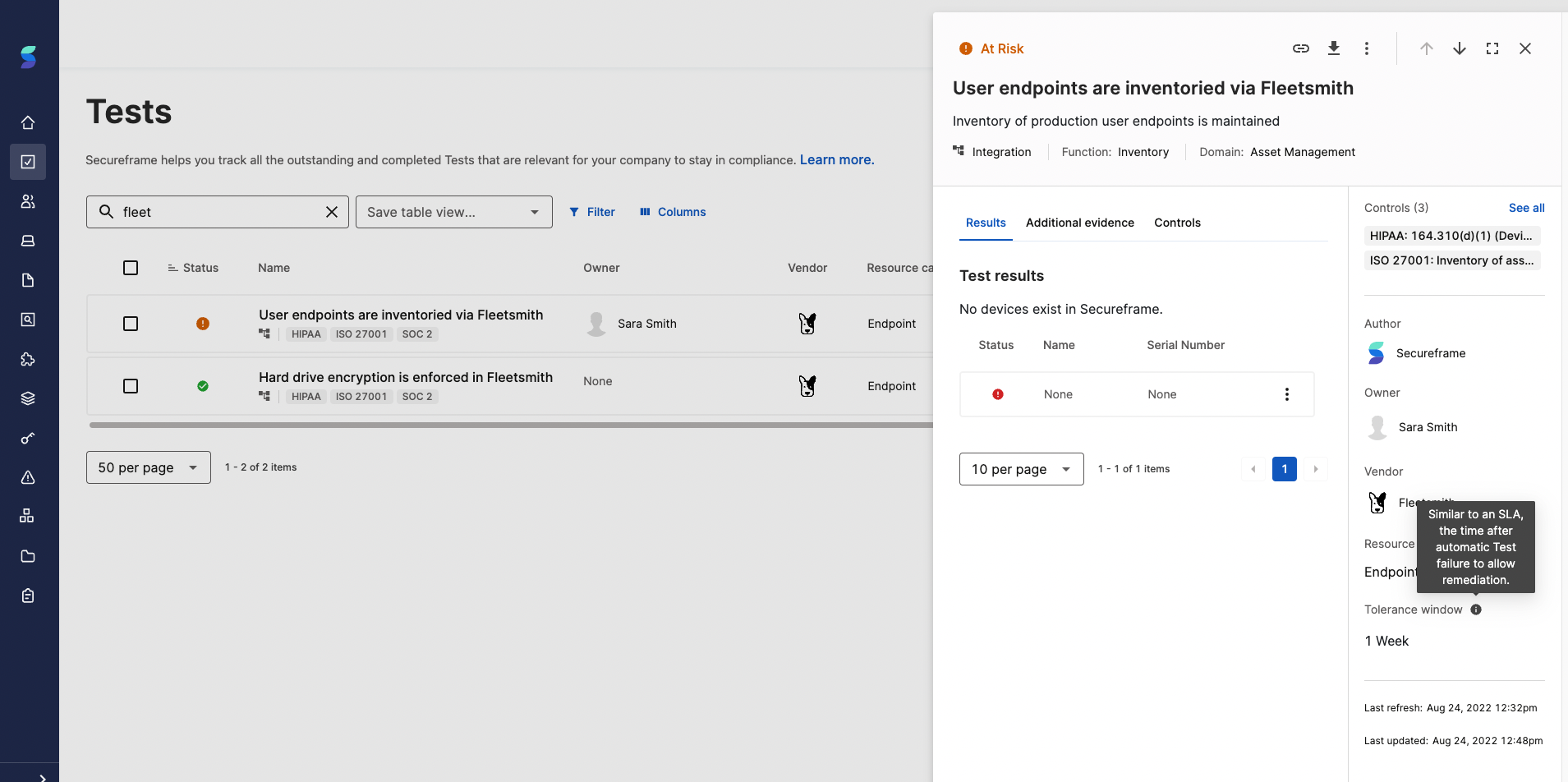 Due dates for uploaded tests
You can now set due dates for Upload Tests! Every time you go through an audit there is evidence to refresh. Now, you can set due dates to remind you to do these tasks. 
When you set a due date, you can also set a test interval so that the Test will auto-increment to the next due date after it has been refreshed with new evidence. See how to set a due date for a Test in our Help Center article.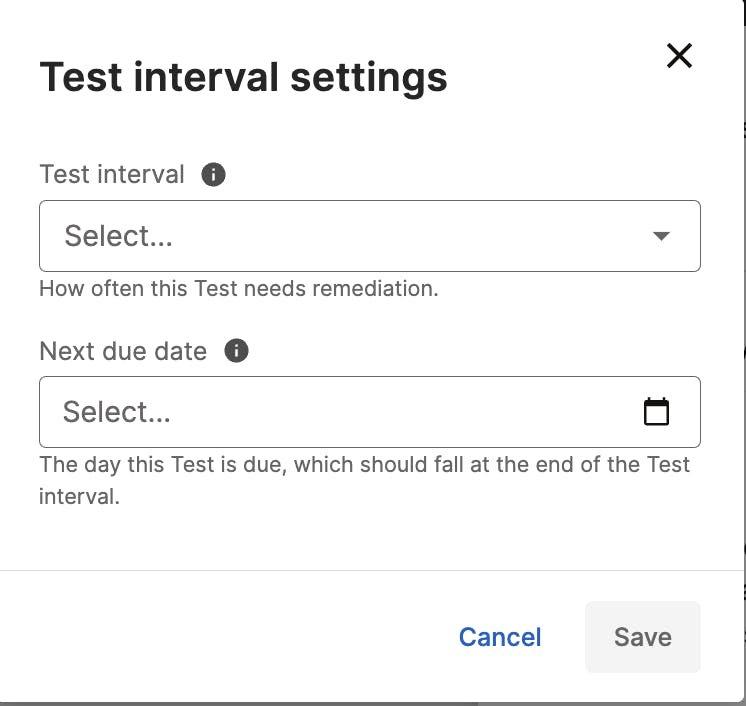 Secureframe adds 12 new frameworks, including NIST, ISO 27701, CMMC, and more
We are excited to announce that we've added these new frameworks to help you achieve and maintain compliance:
NIST SP 800-53 
CMMC
NIST 800-171 
PCI DSS SAQ-A and -D
NIST Privacy
ISO 27701
NIST CSF 
Microsoft SSPA 
MSVP
 Read the blog post to learn more.
With these additions Secureframe's modern, all-in-one governance, risk, and compliance (GRC) platform can do more to help your organization and compliance teams to quickly understand requirements, manage controls, streamline workflows, and stay up-to-date with the latest security, privacy, and compliance standards.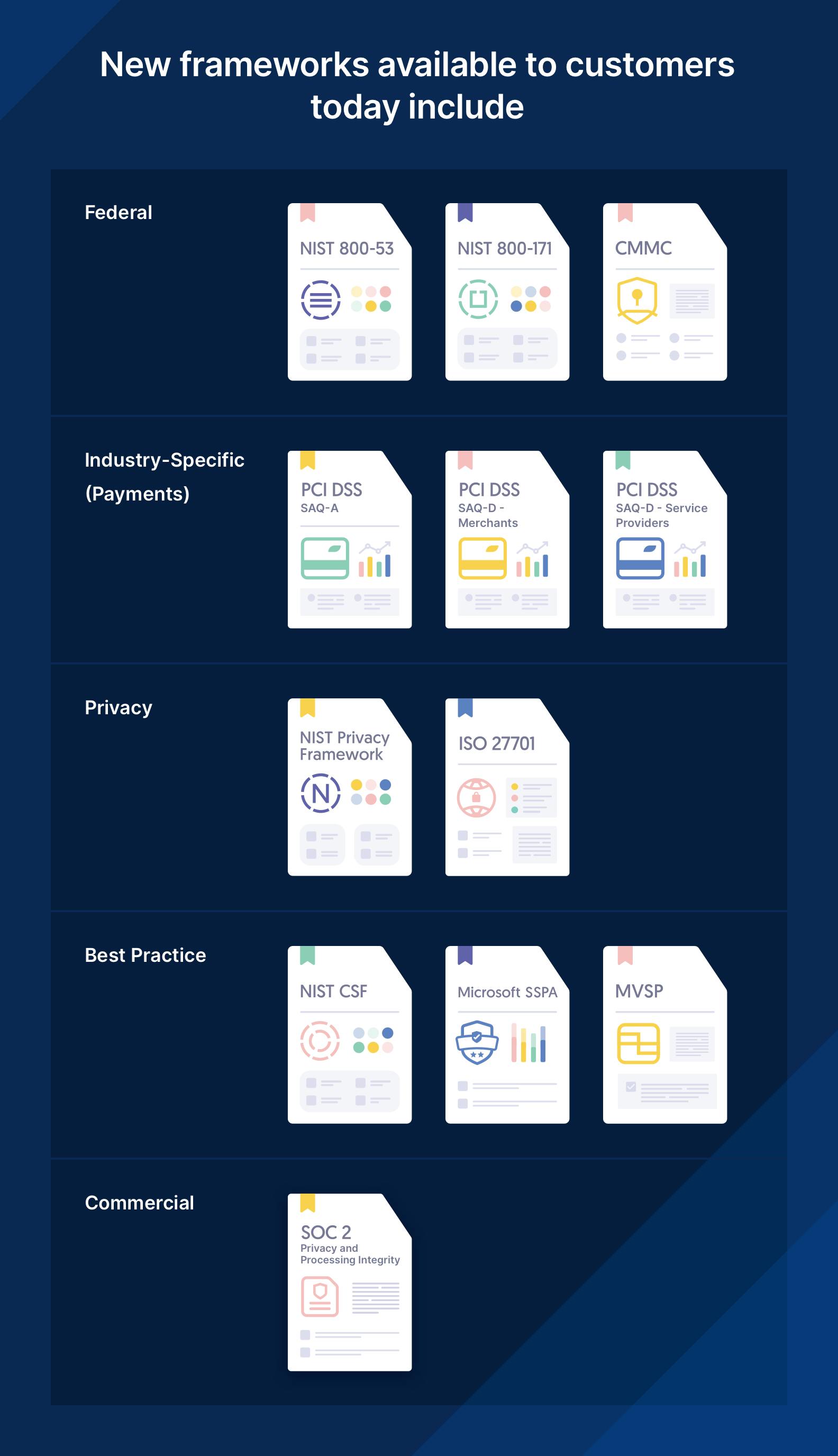 JIRA integration update
The updated JIRA integration automates compliance checks and evidence collection for five existing requirements. To learn more, read our Help Desk Article.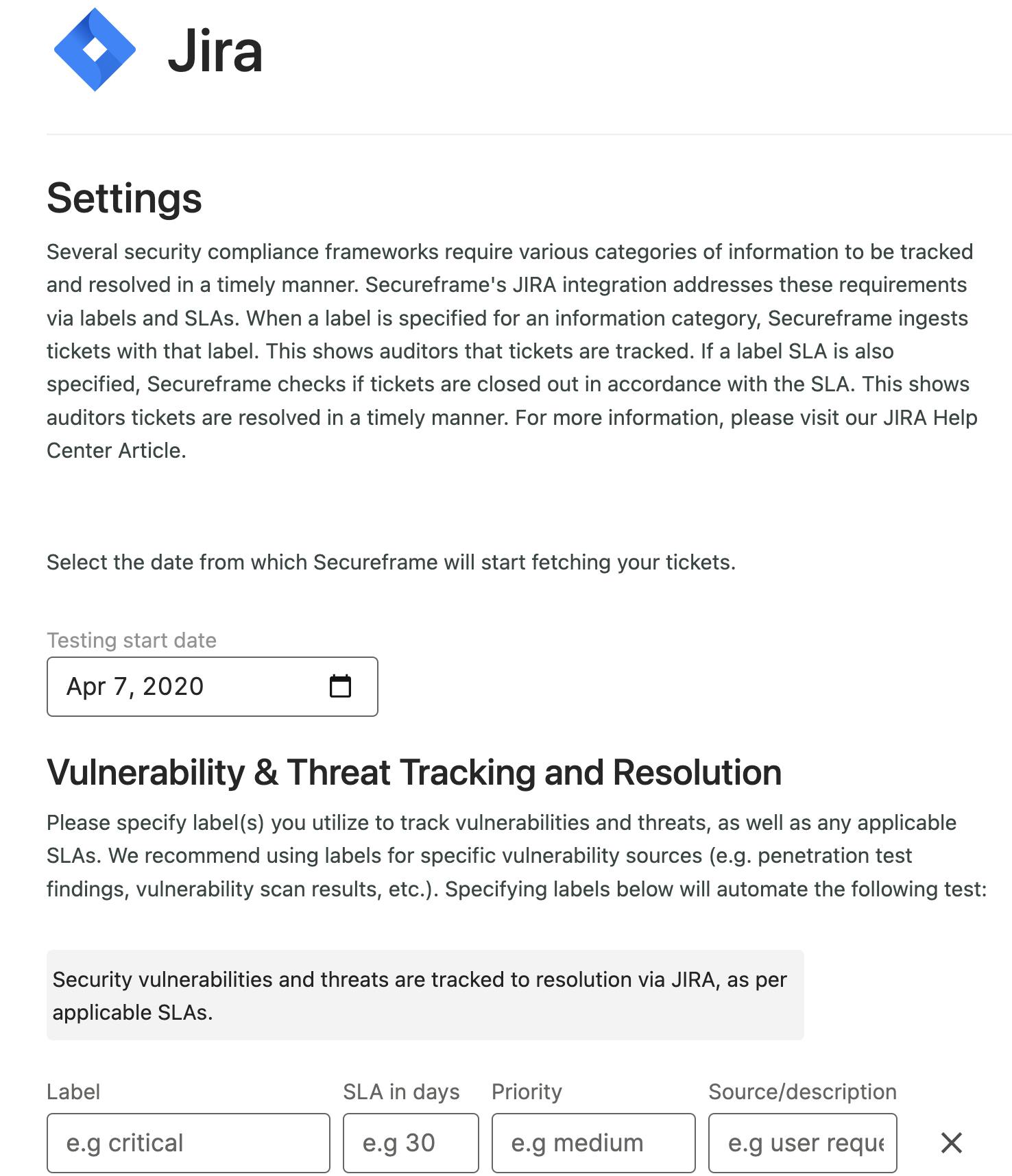 Vendor page update
We've updated our Vendors page so it is easier to filter and sort. Now you can quickly skim your vendors list, identify which ones are high-risk, and review vendors that you own.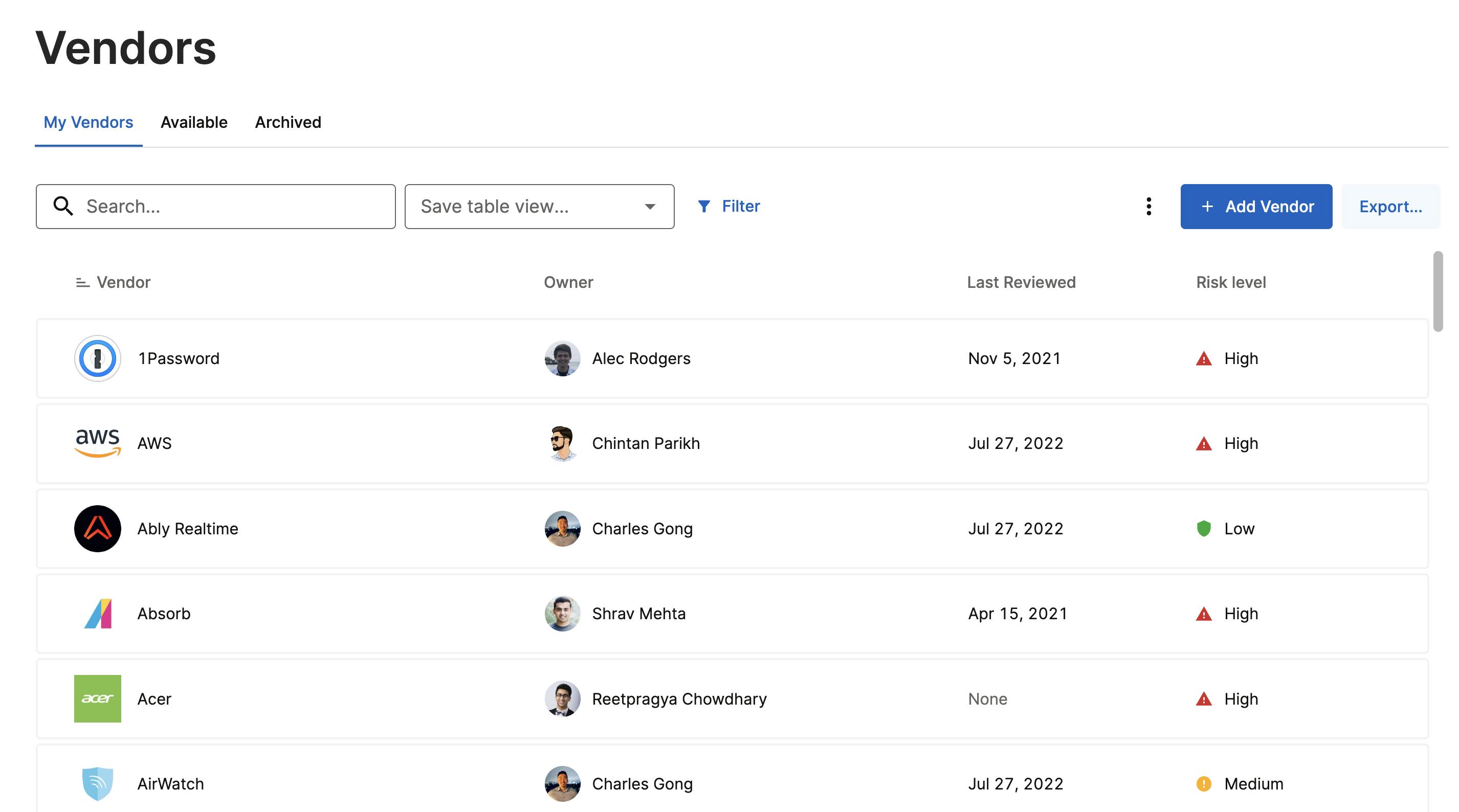 July 2022
New features & updates
New tests page 
We've created a new page to view your compliance journey designed around tests. This page allows you to manage all your company tests in one easy-to-organize place:
Set custom and saved filter views
View test details
View framework mappings
Remediate tests
For more information on how the Test Page works, take a look at our Help Center article.
June 2022
New features & updates
Custom Upload Tests
We have added the ability to author your own Custom Upload Tests. If existing Secureframe-authored tests do not meet your company's criteria, you can now create a new test or new set of tests that accept file uploads as evidence.
For more details, read our Help Desk Article on Custom Upload tests.