 Risk Management
Take a proactive approach to risk and improve visibility with Secureframe's risk management. Leverage Secureframe's risk library to add pre-built risks to your risk register, or add custom risks, then easily move through the risk assessment workflow to determine an appropriate treatment plan to reduce risk and improve your security posture.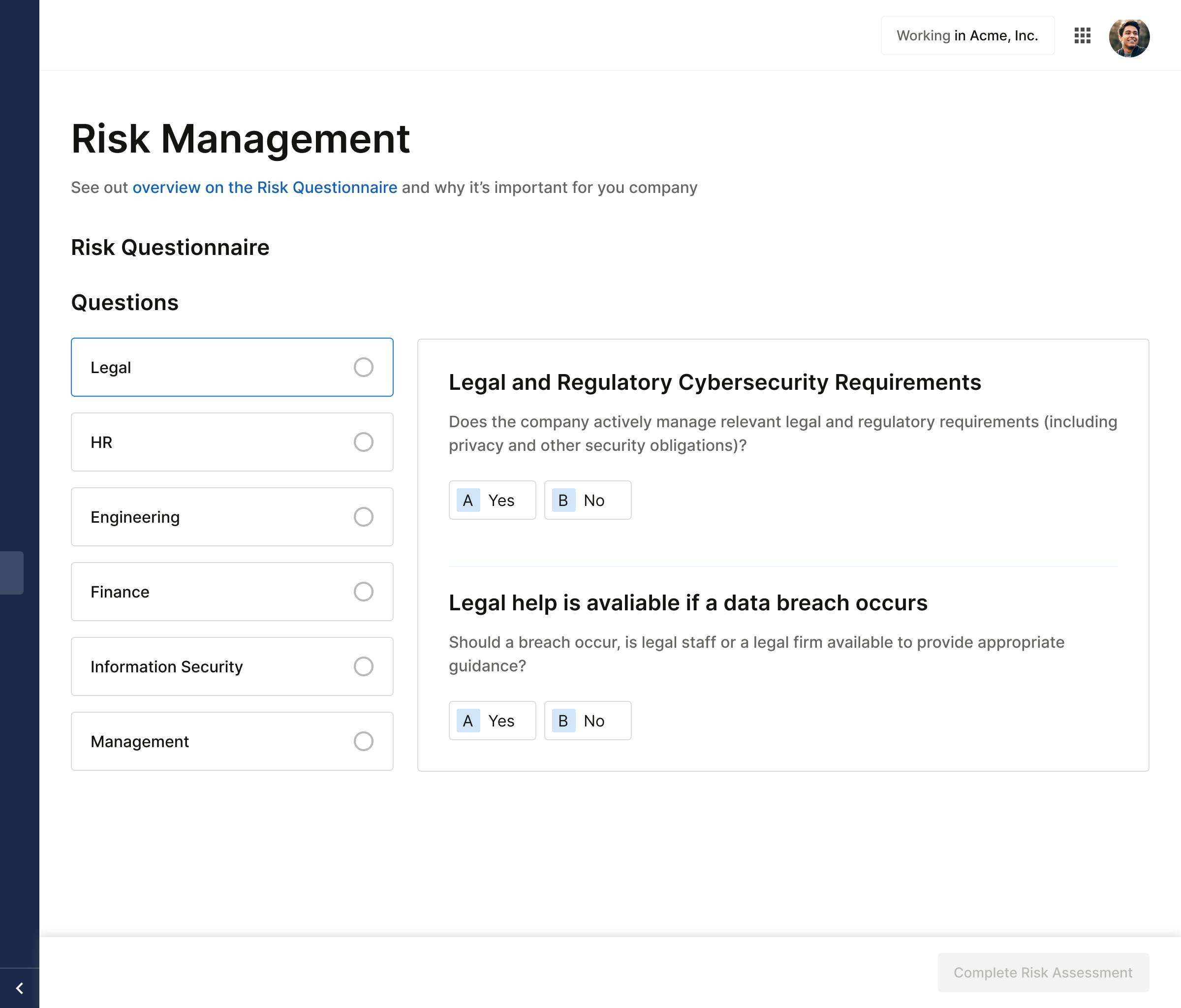 End-to-end risk management
Assess and document treatment plans in your environment to meet the criteria for frameworks such as SOC 2, ISO 27001, PCI, and HIPAA. Secureframe's risk management system follows the ISO 27005 methodology so you can effectively identify and assess risks in your environment to make smart decisions for your security compliance program.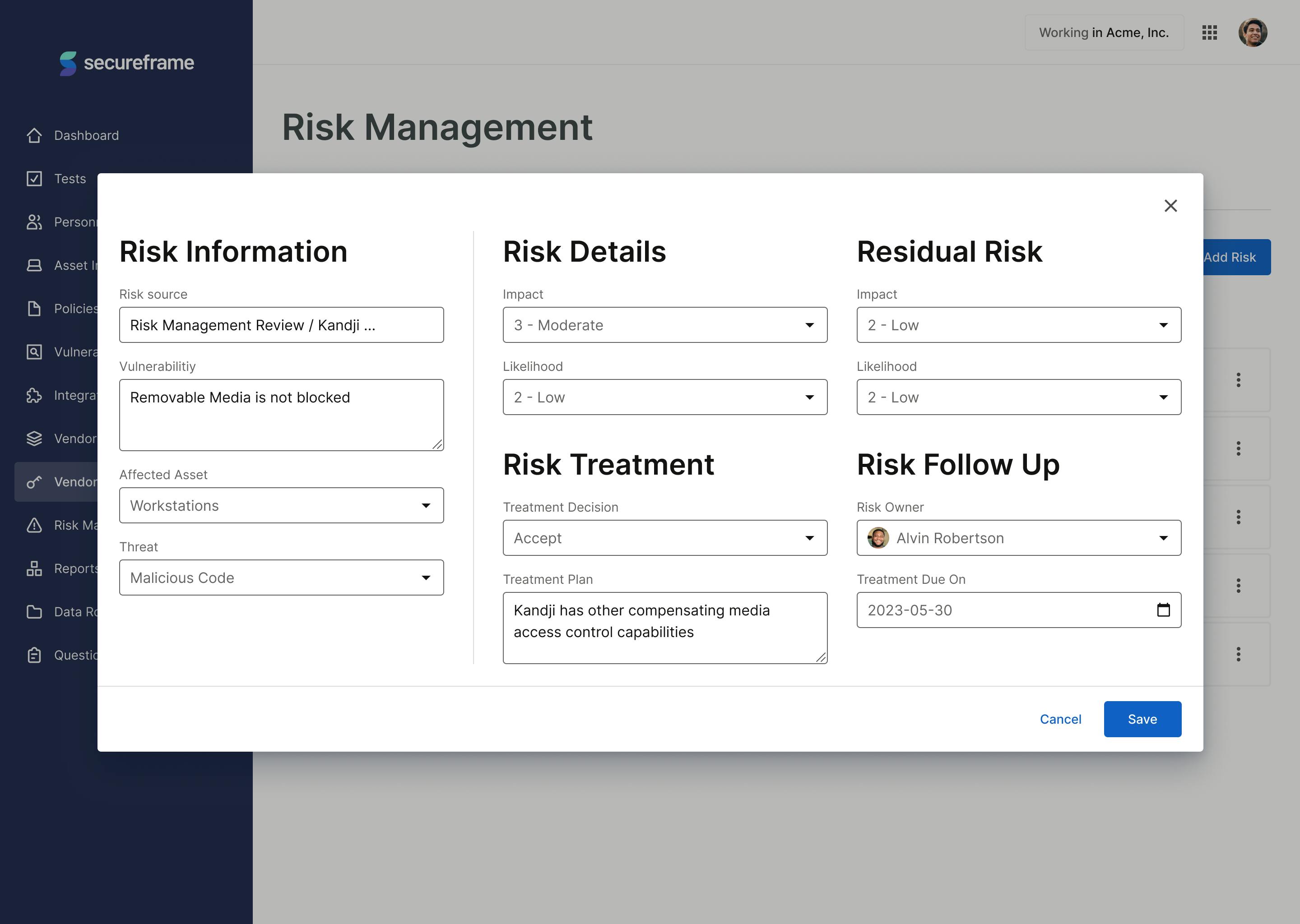 Automatically asses risks with Comply AI 
Secureframe's Comply AI for risk accelerates the assessment of risks in your environment. Comply AI for risk fully automates the risk assessment workflow by filling out the necessary fields including risk score and justification.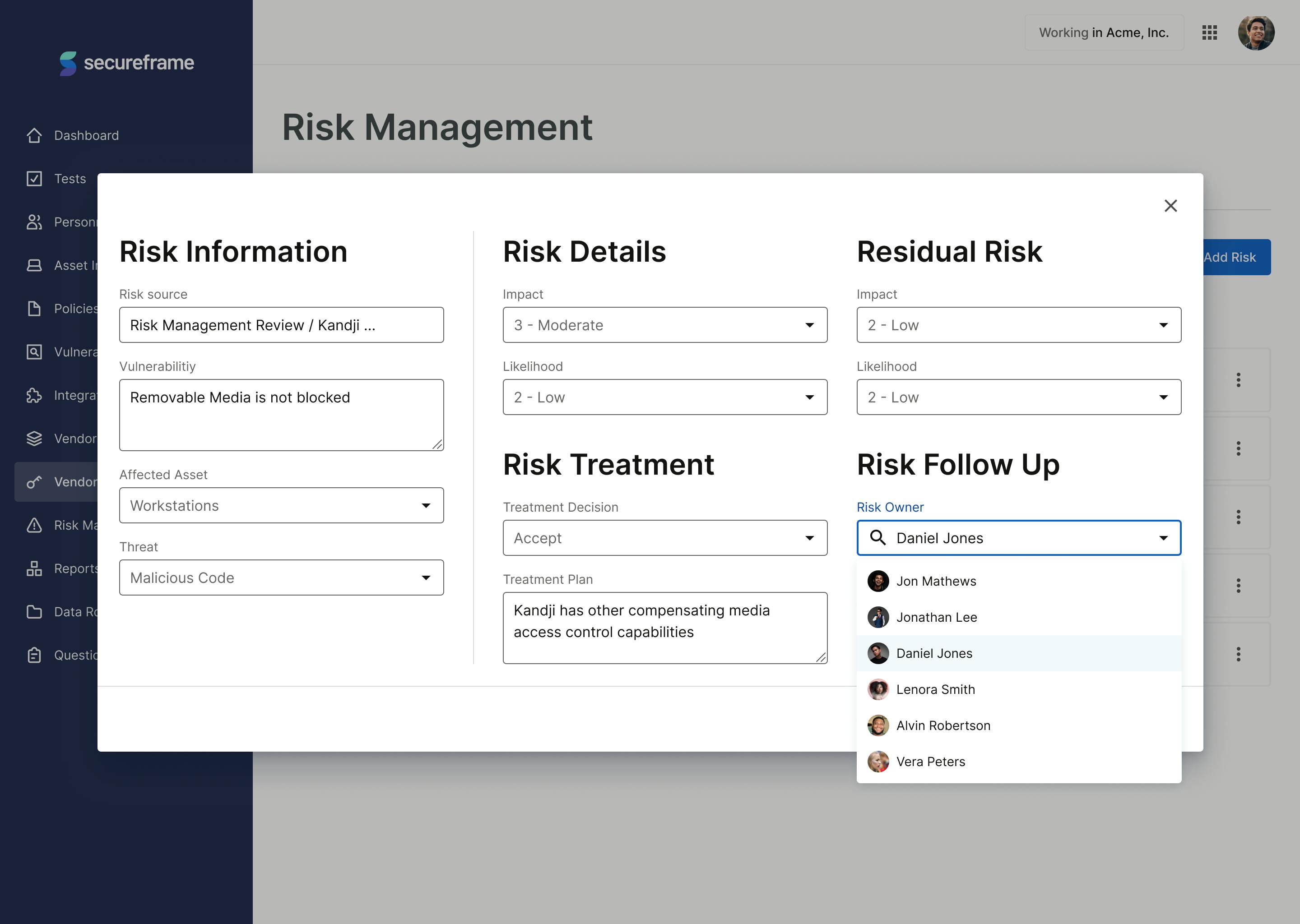 Easily add risks with the risk library
Secureframe provides a risk library that includes NIST risk scenarios for categories like Fraud, Legal, Finance, and IT. Organizations can easily add these risks to their risk register for tracking.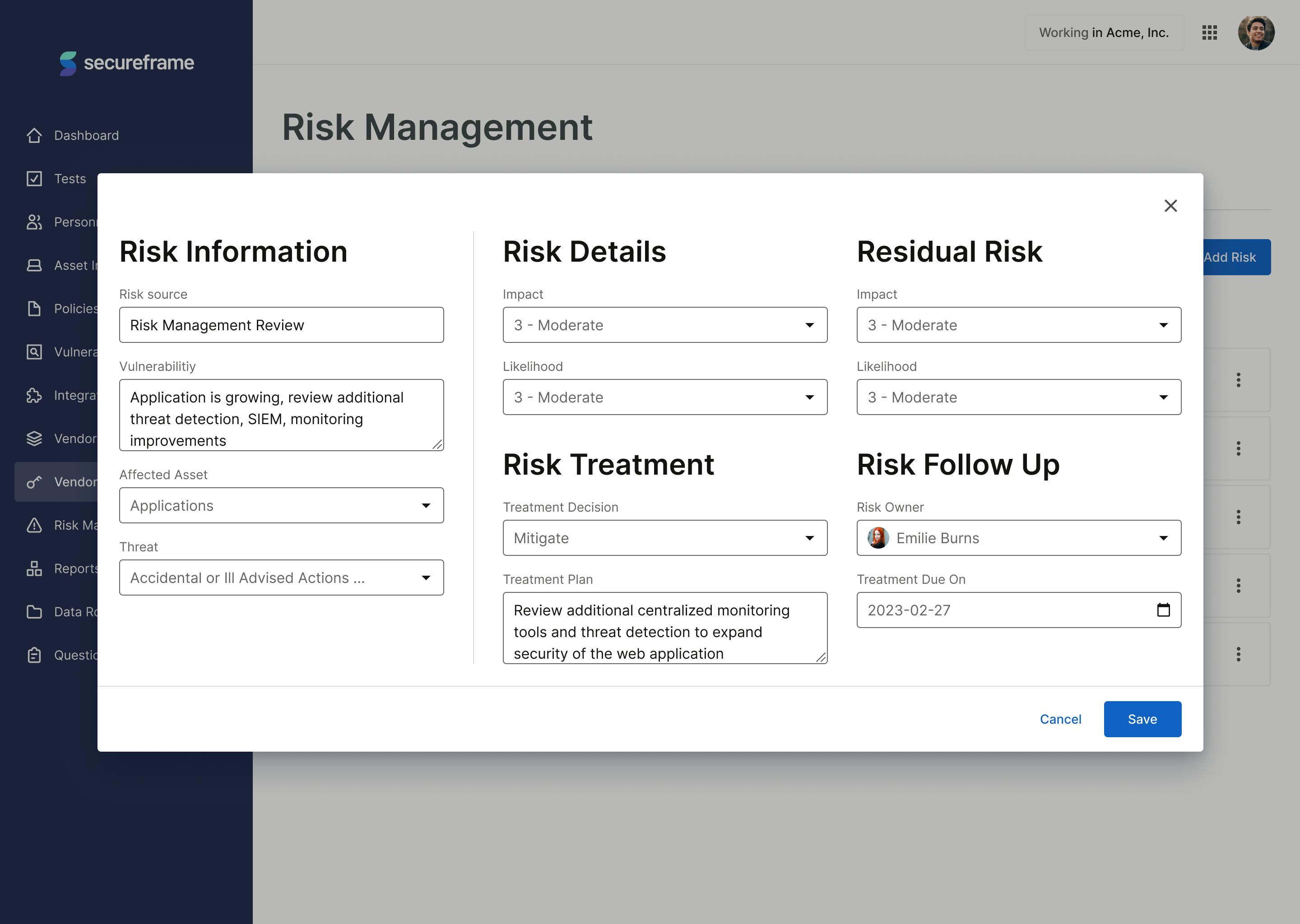 View risk history
Easily track changes you make to individual risks and view point-in-time snapshots of your risk register to show your auditor the steps you have taken to strengthen your security posture.
Link risks to controls
Secureframe lets you link controls to known risks so that you can coordinate your risk management strategies with your compliance requirements. Linking up controls helps organizations assess their residual risk so they can recognize and close any gaps in their risk management program.
Customize Risk Management for your business needs
Secureframe offers the flexibility you need to customize your risk management system. This includes adjusting the scoring scale, adjusting risk score groups, and using custom tags to categorize risks.