Your Complete Guide to SOC 2
Your business' cybersecurity is paramount, especially in the wake of several high-profile data breaches and exposures that have occurred within the last few years. To avoid costly data breaches and remain competitive in the marketplace, businesses must make sure they have systems and processes in place that protect against cyber threats.
And, once you build those systems, your prospective clients need to know that their data is safe.
There are various standards and certifications that organizations like yours can pursue to prove their commitment to security. One of the most well-known is the SOC report — and in terms of handling customer data, SOC 2.
Below, you'll learn about the three types of SOC reports, how to comply with SOC 2 standards and guidelines, and why you should consider getting a SOC 2 report.
What is SOC?
Systems and Organization Controls is both a type of auditing procedure and a suite of reports that those audits can produce. 
The American Institute of Certified Public Accountants developed these to measure and report on the security of a company's systems and evaluate the internal controls around them. 
Internal controls are simply policies, procedures, rules, and mechanisms to ensure compliance with laws, foster reliable financial reporting, and mitigate risks. An example would be requiring one individual to approve an invoice before another pays it.
Creating systems, controls, and documentation that comply with SOC guidelines requires you to invest time and resources. Then, SOC requires those systems and that documentation process to be audited by a SOC auditor — it can be complex.
However, there are plenty of benefits to be had, as we'll discuss next.
There are several kinds of SOCs reports — SOC 1, SOC 2, and SOC 3. 
Let's briefly cover SOC 1 and SOC 3 so you have some context before we go more in-depth on SOC 2.
What is SOC 1?
SOC 1 is the first type of SOC auditing procedure and report, focusing on the finance and accounting side of a business.
In particular, SOC 1 deals with internal controls pertaining to an organization's financial statements. An outside auditor — usually a CPA firm — can do these audits.
You can get one of two report types from a SOC 1 audit. 
Type I: This reports on an organization's design and suitability of controls and systems as of a specific date.
Type II: This reports on an organization's design and suitability of controls and systems over a period of time, generally three 12 months.
The business's customers and external auditors are the primary users of the SOC 1 report. Customers want to know that your financial processes are secure, while auditors must know a firm's internal controls so they can understand how they impact financial statements.
What is SOC 3?
SOC 1 and SOC 2 compliance reports are restricted-use reports, meaning only the company and its current/prospective customers can look at them. These contain a level of detail on a firm's internal controls that shouldn't be public-facing.
If they were, competitors could, for instance, steal ideas for internal controls and possibly other secret information about the company.
SOC 3 helps with this. The SOC 3 report is not a distinct auditing procedure, nor is it a separate report. Instead, it's a general-purpose, less formal version of the SOC 2 report that we'll cover later.
The SOC 3 report contains a shorter, high-level version of the information found in a SOC 2 report. It mainly provides background about the company, a brief auditor opinion on the firm's systems and controls, and management's assertions about those aspects.
SOC 3 reports are often helpful for marketing purposes. For example, you can make a SOC 3 report available on your website so customers can see that you take security seriously — but without having to contact you to request a SOC 2 report.
What is SOC 2?
SOC 2 is a set of compliance criteria concerning how companies handle customer data and information.
It covers every process that might deal with that data and scrutinizes the security associated with it. 
It's also the auditing procedure used to determine if you comply with those criteria. 
When you undergo a SOC 2 audit successfully, the auditor will issue you a SOC 2 report. There's no official SOC 2 certification — instead, this report serves as proof that an independent auditor believes you adhere to SOC 2's rigorous standards.
Type I vs. Type II SOC 2 audits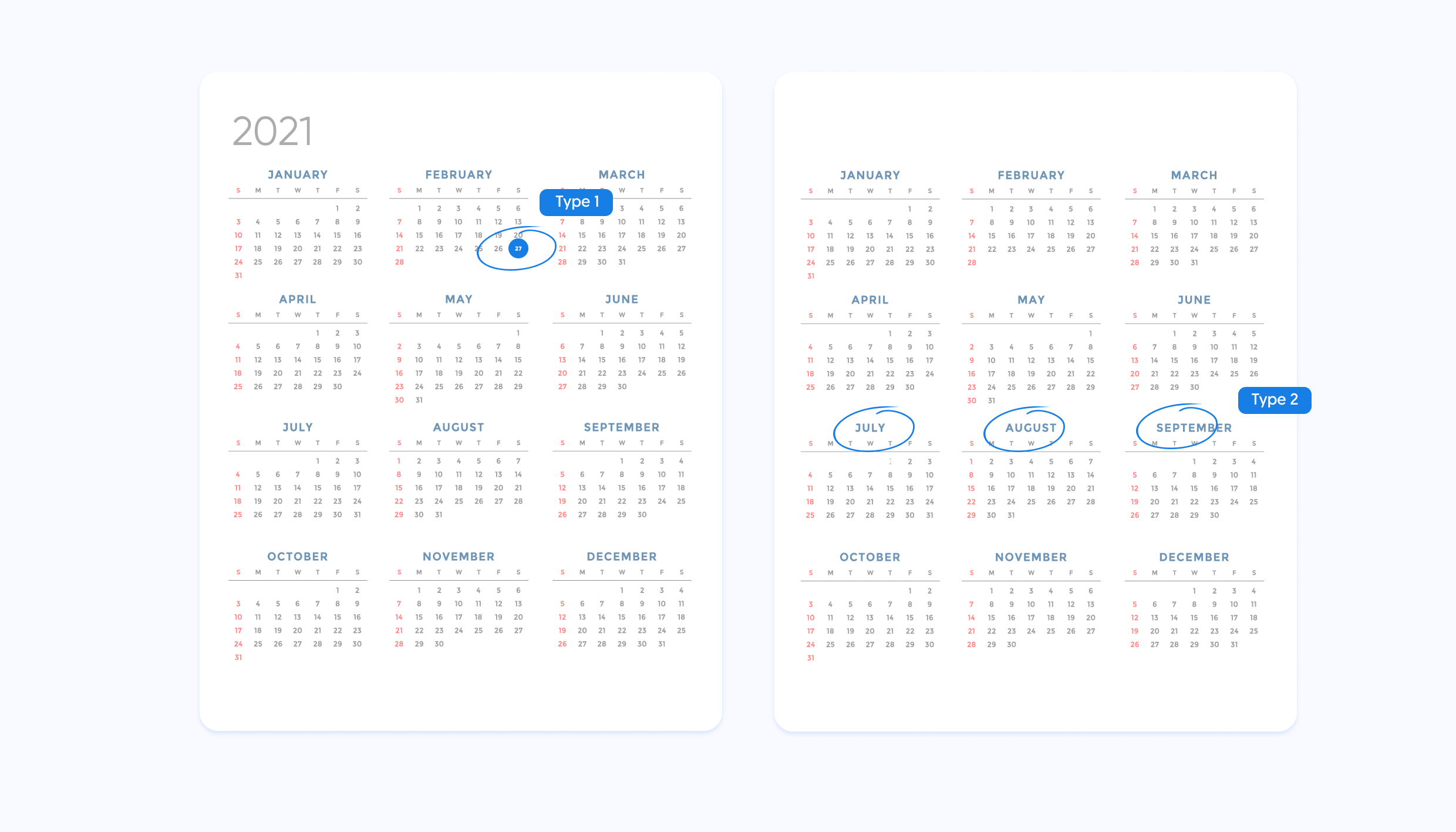 Like SOC 1, there are two kinds of SOC 2 audit reports you can receive.
Type I audits
These evaluate the design and suitability of a firm's internal controls pertaining to customer information handling and security. It also examines how they stack up against the relevant trust criteria at a specific point in time. 
Type I audits and reports can be completed in a matter of weeks. 
Type II audits
These evaluate the same factors as the Type I audits, but they also analyze operational effectiveness over a timeframe — generally, three to 12 months.
Audits must be performed annually to maintain SOC 2 compliance. Thus, auditors monitor systems for a period of time instead of performing a single audit.
Now, both types are nearly the same, with the differences mainly being the time involved.
Type II audits take a require a more significant investment in both time and resources. However, certain types of clients — usually those that regularly deal with sensitive customer data — will often only work with firms that have a SOC 2 Type II report.
For example, clients in the banking and insurance industries may only work with you if you successfully underwent a Type II audit since they handle customer money and financial data.
The SOC 2 report
As mentioned, your SOC 2 report can serve as proof of your adherence since there's no official certification.
This report will contain several sections.
Assertion 
Assertion tells the reader if your systems are represented fairly in the report and if they meet the trust principles you specified and sought to meet.
Independent service auditor's report
This contains the auditor's professional opinion about how well your controls follow the trust standards you specified.
System overview
This contains a description of your service organization, including details about your firm's industry and location. It includes a summary of your data security controls and why you need them.
Infrastructure
The infrastructure section provides a detailed list of data, people, policies, processes, software, and technology your organization deals with. It also includes info about third-party providers if you outsource to any.
Relevant aspects of the control environment: 
This part explains the most important aspects of your internal control environment: 
Information systems
Risk assessment policies/processes
Monitoring strategies.
Complementary user-entity controls
This section details how you're implementing your internal controls to bolster your firm's security.
Trust service principles, criteria related controls, and tests of controls
In this part, the report discusses your system of controls and how effective they are at achieving each of the trust principles you sought to come into compliance with.
Several potential parties may need to read or use the SOC 2 report, including: 
Current and prospective customers: Customers are interested in how you handle their data and if it's secure for obvious reasons.
Business partners: Business partners want to know what kinds of internal controls are in place to keep data safe and prevent costly breaches.
External auditors: External auditors may examine internal controls surrounding customer data security.
Regulators: Regulators check to ensure a firm's controls and systems comply with all applicable laws and regulations.
Why should you get a SOC 2 report?
Becoming SOC 2 compliant can require a significant investment of your time and financial resources. However, the payoff is immense.
Here are some of the many benefits you'll enjoy by achieving and maintaining SOC 2 compliance in your organization.
Sets you apart and attracts more customers
Every company that does anything online claims that they're secure and handle your data with care. 
However, these claims are empty without evidence — and a formal SOC 2 audit provides that evidence.
Reaching and maintaining SOC 2 compliance demonstrates that you actually do have top-notch security and that you're committed to keeping your customers' data safe and sound. This can stick in peoples' minds and even capture prospects that are on the fence.
Therefore, it's a good idea to let it be known that you are compliant with SOC 2 in relevant areas throughout your brand's assets. This includes your website homepage, privacy policy, and so on. 
Then, you can market your compliance as your adherence to the most rigorous security standards could sway prospective customers.
Protects your brand's reputation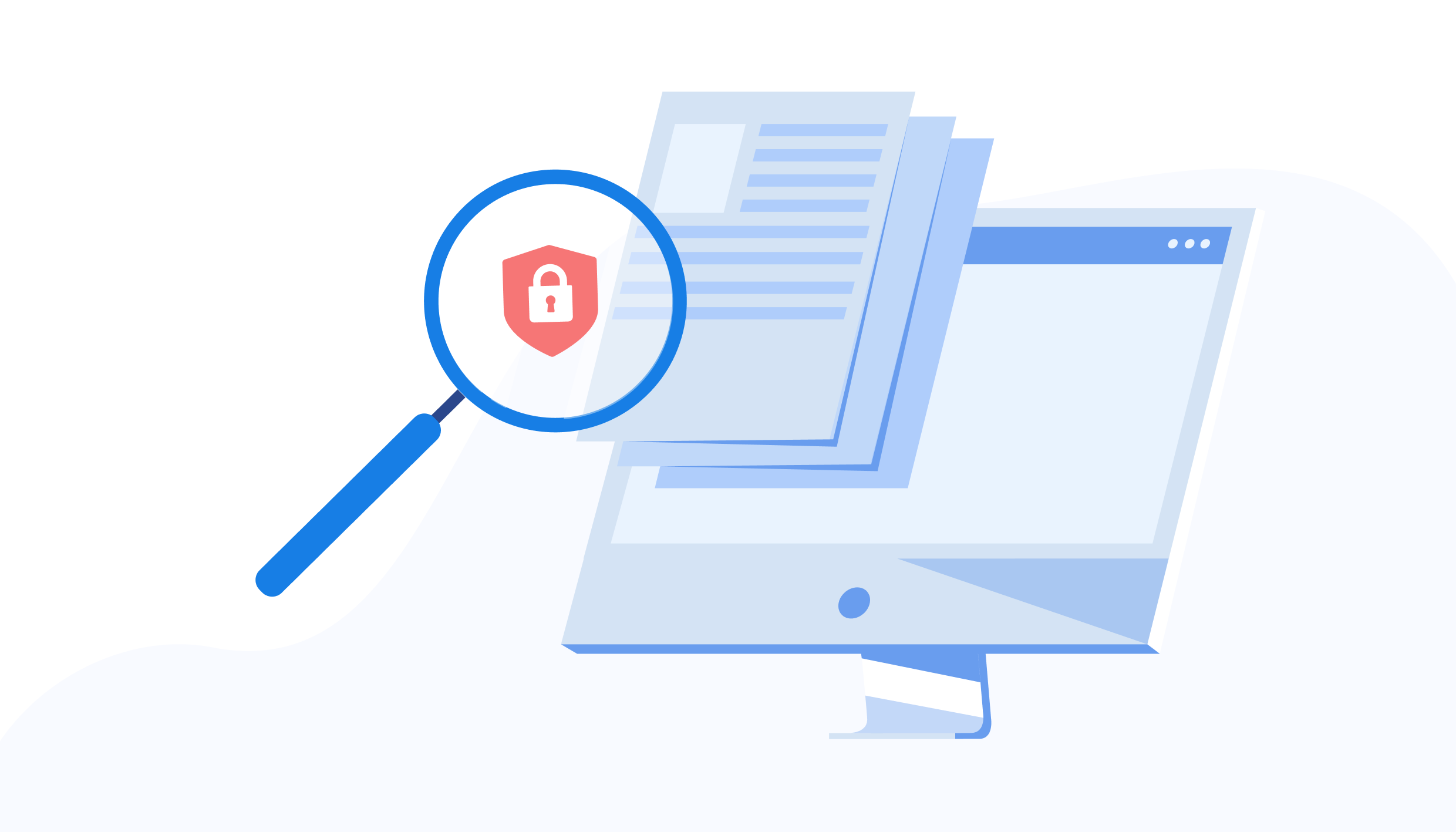 2020 saw a massive 1,001 data breaches. That's close to double the 662 data breaches we saw in 2010. 
Each one of those data breaches could affect a substantial number of customers, exposing their data to cybercriminals. 
Accidental data exposures were frequent, too. These often result from weak internal cybersecurity controls and processes — an example being leaving a massive database unprotected and accessible online.
Some 156 million people had data exposed through human error and oversight in 2020. 
The lesson here is that you can have the greatest brand in the world, but if your security is lacking and you experience a data breach, your brand's reputation will crash.
SOC 2 processes and controls in your organization minimize the chance of these events occurring, protecting your brand in a world of unauthorized data access.
Accelerates progress toward other security certifications
Naturally, pursuing policies, procedures, and controls that bring you into compliance with a rigorous security standard will shorten your journey toward other certifications.
For example, SOC 2 compliance shares a lot of its requirements with ISO 27001 guidelines. Once you've achieved SOC 2 compliance across all of the trust principles, getting ISO 27001-certified is easier and may require fewer resources.
This can be especially helpful if you do business domestically and internationally, as clients outside the U.S. prefer ISO 27001.
The five trust principles of SOC 2
There are five core trust principles involved in complying with SOC 2 standards. 
You don't have to become compliant in all five of these at once. Ideally, you should become compliant in all five at some point, especially if you regularly process a lot of customer data.
However, firms with limited resources should pick the principles that will be the easiest to achieve, then go for the others later. 
Auditors will provide you with a report detailing how you've done in every area that you'd like to be evaluated for.
With that said, here are the five principles.
1. Security
Security deals with protecting information and system resources against unauthorized access. 
Two main types of controls are involved in security.
Access controls
These help ensure users are who they say they are, and only users who are explicitly granted access to systems can use them. In doing so, you can prevent software misuse, stealing and removing data, and so on.
IT security tools
IT security tools help stop potential breaches, especially from the outside. Some tools include two-factor authentication and web application firewalls.
2. Availability
Availability is concerned with whether systems can be used to perform their purposes and move toward company objectives. 
Backups, disaster recovery, and business continuity planning all help meet availability by minimizing downtime if anything were to happen, such as a natural disaster impacting a data center. 
Availability also deals with service-level agreements. A high level of availability ensures that systems can meet the level of service laid out in the SLA.
3. Processing integrity
Processing integrity determines if your systems achieve their purposes in a complete, valid, accurate, and timely manner. 
For example, imagine a customer orders a product from you online. 
The entire process from shopping on your website to the product arriving at their door goes as expected — if it takes three days to ship, the product arrives by the third day.
Note that processing integrity is not data integrity — a system can operate correctly with incorrect data.
For example, you may have the incorrect address for that customer in the above example. Your system will work correctly in that the product will be ordered and shipped on time. However, it won't arrive at the customer's doorstep since the address is wrong.
4. Confidentiality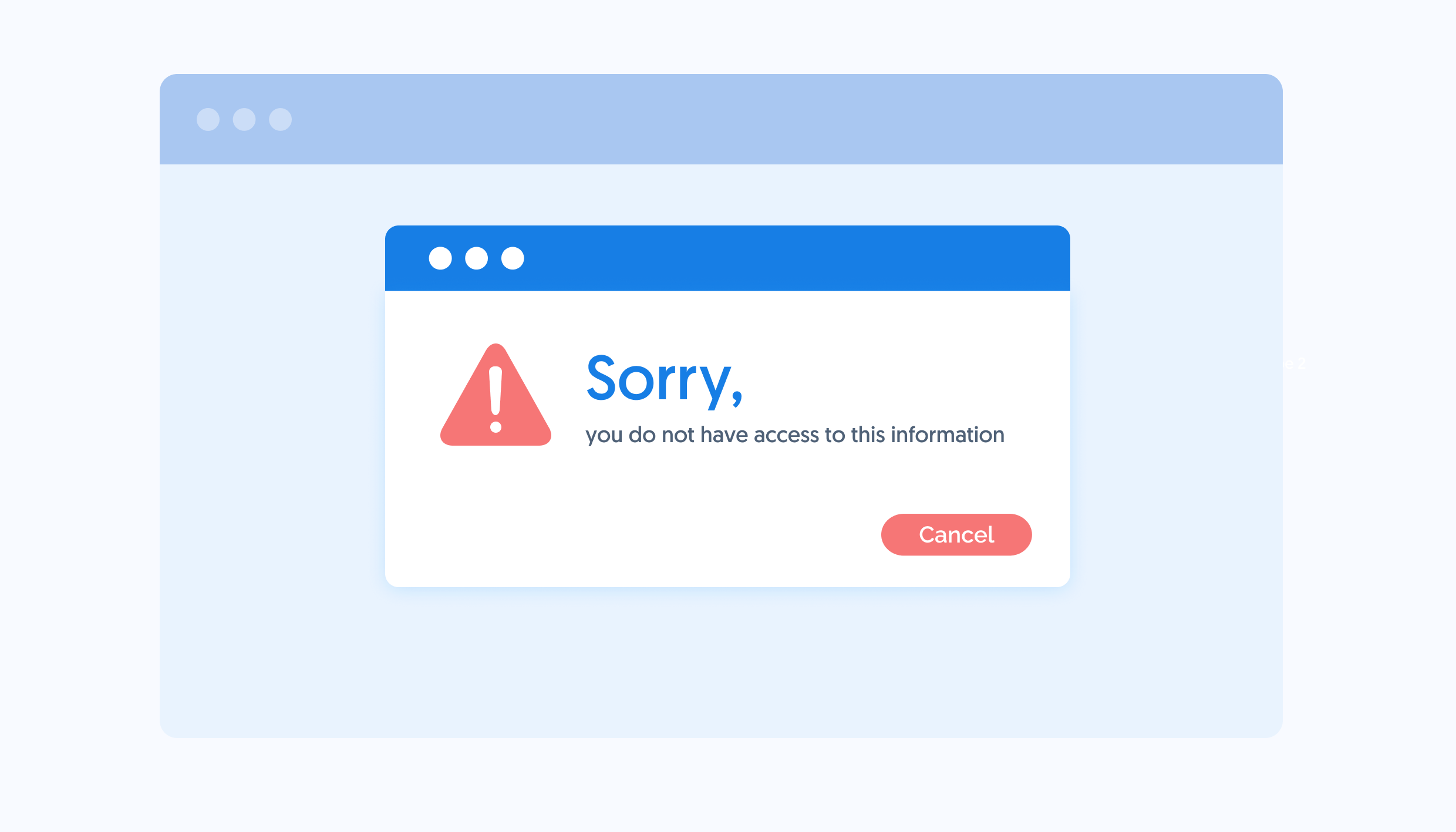 The confidentiality principle considers controls and restrictions placed on access to and disclosure of sensitive data stored by the organization. It helps determine who can access what data and how that data is shared.
Confidentiality also ensures that particular people within an organization are the only ones who have access to relevant documents. 
For example, an organization adhering to this principle would ensure that only company personnel can see documents like business plans and contracts. 
Encryption and firewalls are a few of the most prominent tools that help maintain confidentiality.
5. Privacy
Privacy requirements deal with how an organization handles sensitive personal information from customers and guards it against unauthorized access. This includes information like name, physical address, email address, and Social Security number.
In some instances, data such as health, race, and sexuality may be pertinent to privacy, too. 
Regardless, the Privacy principle determines whether a system that uses customer data complies with the organization's privacy policies and the AICPA's Generally Accepted Privacy Principles.
Commit to the highest standards of security
In a world of ever-evolving security concerns, striving to adhere to the highest standards of cybersecurity (such as those laid out in SOC 2 guidelines) offers plenty of benefits. If you can comply with all five SOC 2 trust principles, you'll stand out from the competition and mitigate the risk of costly data breaches.
Becoming compliant with SOC 2 usually takes months, but with Secureframe, you can cut that down to a few weeks. Schedule a free demo or reach out to [email protected] to learn how we can help you prepare for and pass a SOC 2 audit.
Never miss a post. Subscribe!