 Secureframe Trust
Grow customer confidence with Secureframe Trust
Showcase your security posture and save hundreds of hours answering security questionnaires with Secureframe Trust – a powerful combination of our Trust Center, Knowledge Base, and ML-powered Questionnaires solutions.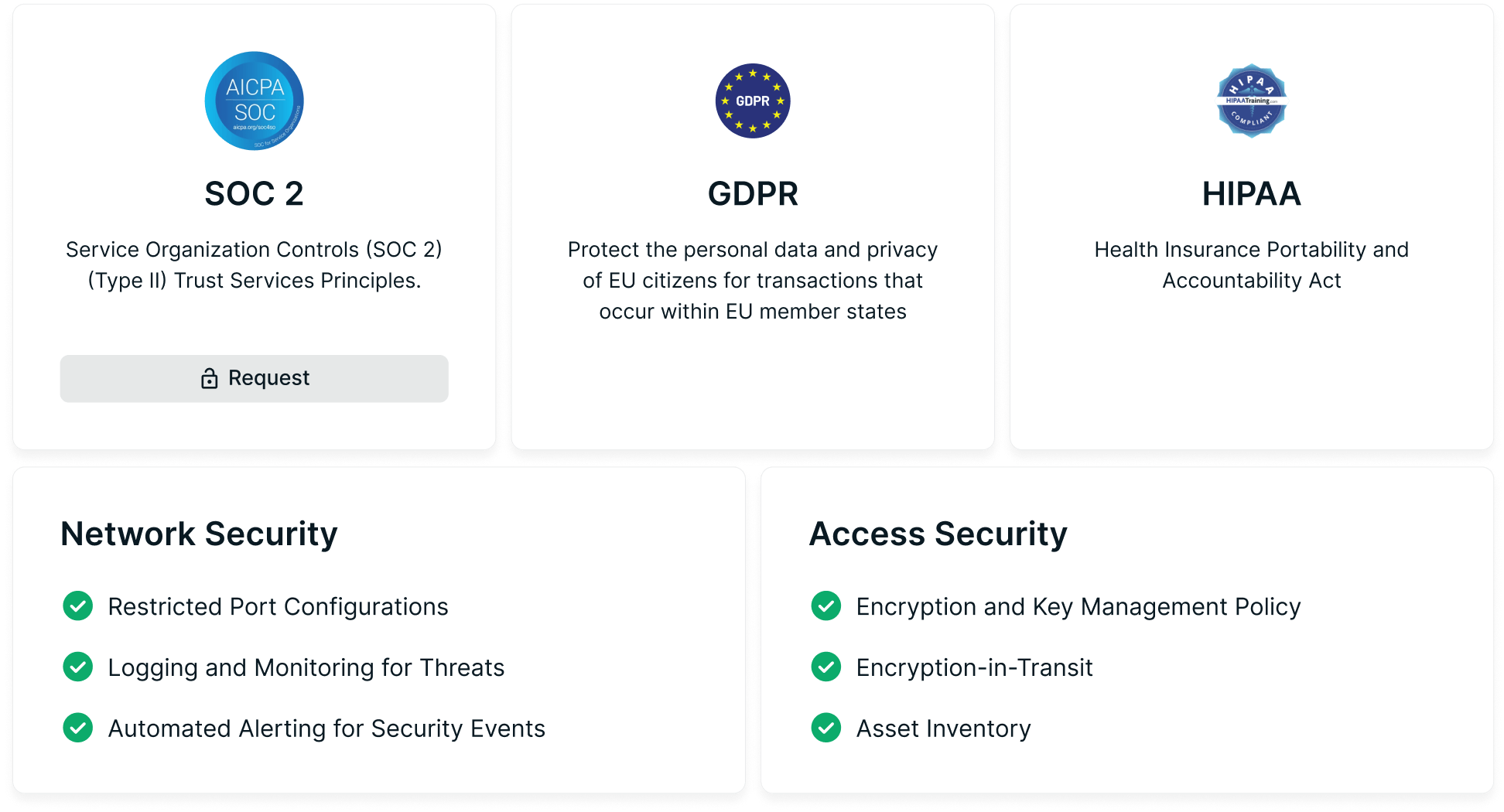 Build customer confidence through transparency with Trust Center
Proactively showcase the measures your organization is taking around security, compliance, and privacy. Enhance credibility and trust with your prospects and customers, and turn your security posture into a competitive advantage.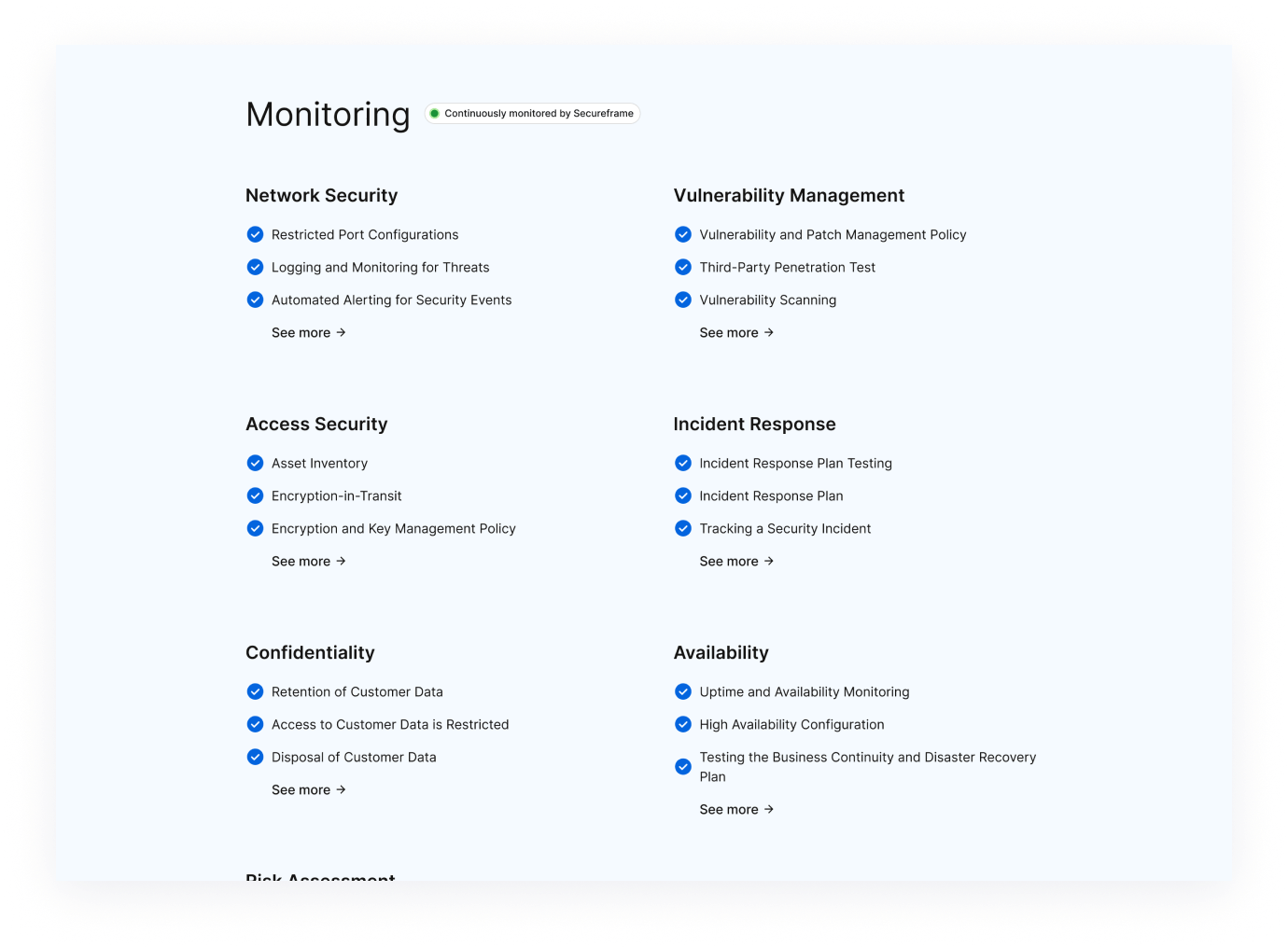 Easily manage requests for documents
From our Trust Center, prospects can self-serve or request sensitive security documents. Admins at your organization can review/approve/deny resource requests from Trust Center, streamlining the process for both you and your potential customers.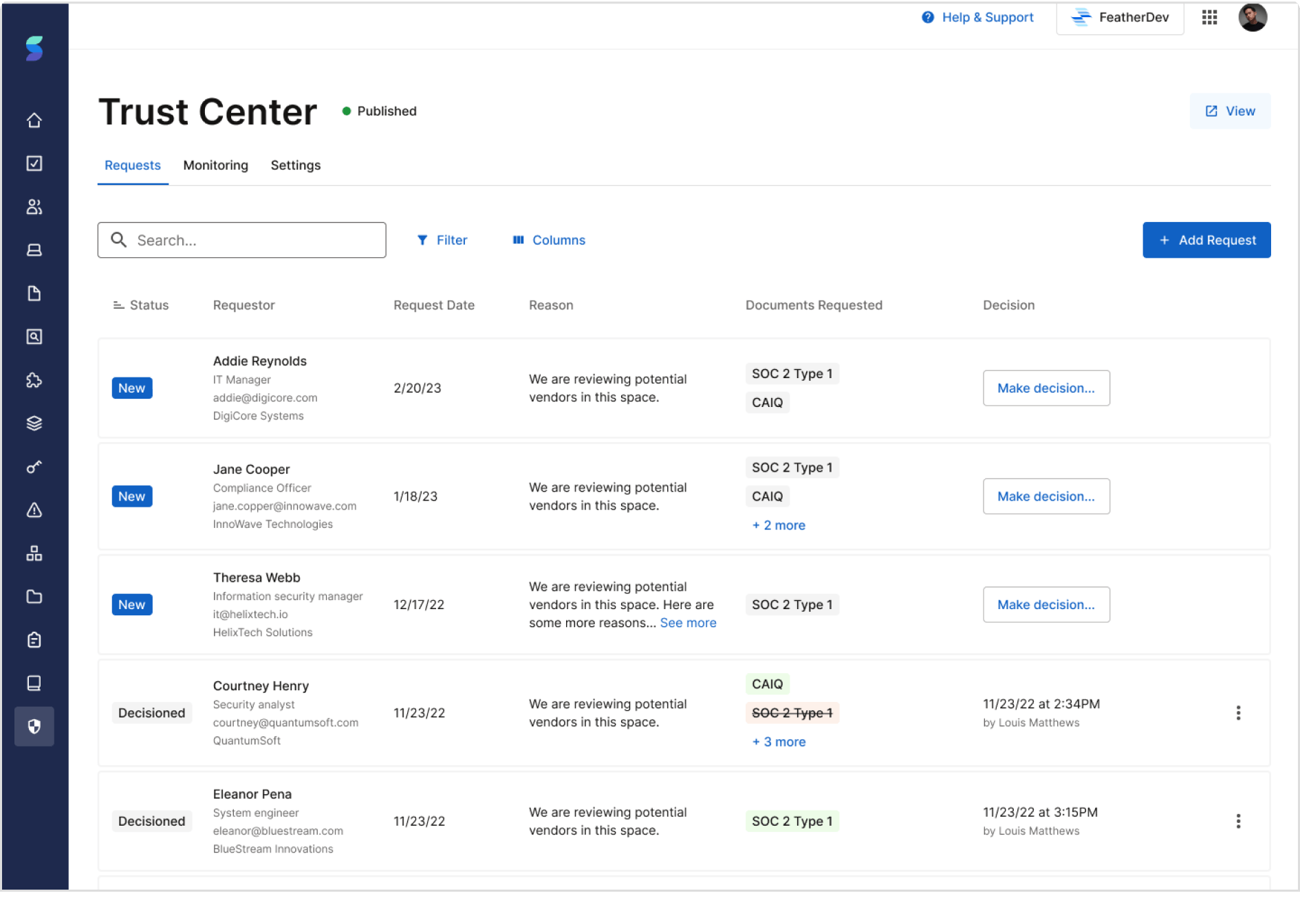 Respond to RFPs and security questionnaires 10x faster with AI
Secureframe's machine learning-powered security questionnaire automation pulls the best answers for questions based on past responses with 90%+ accuracy. Rather than wasting hours on manual work, you can focus on your customers and grow your business.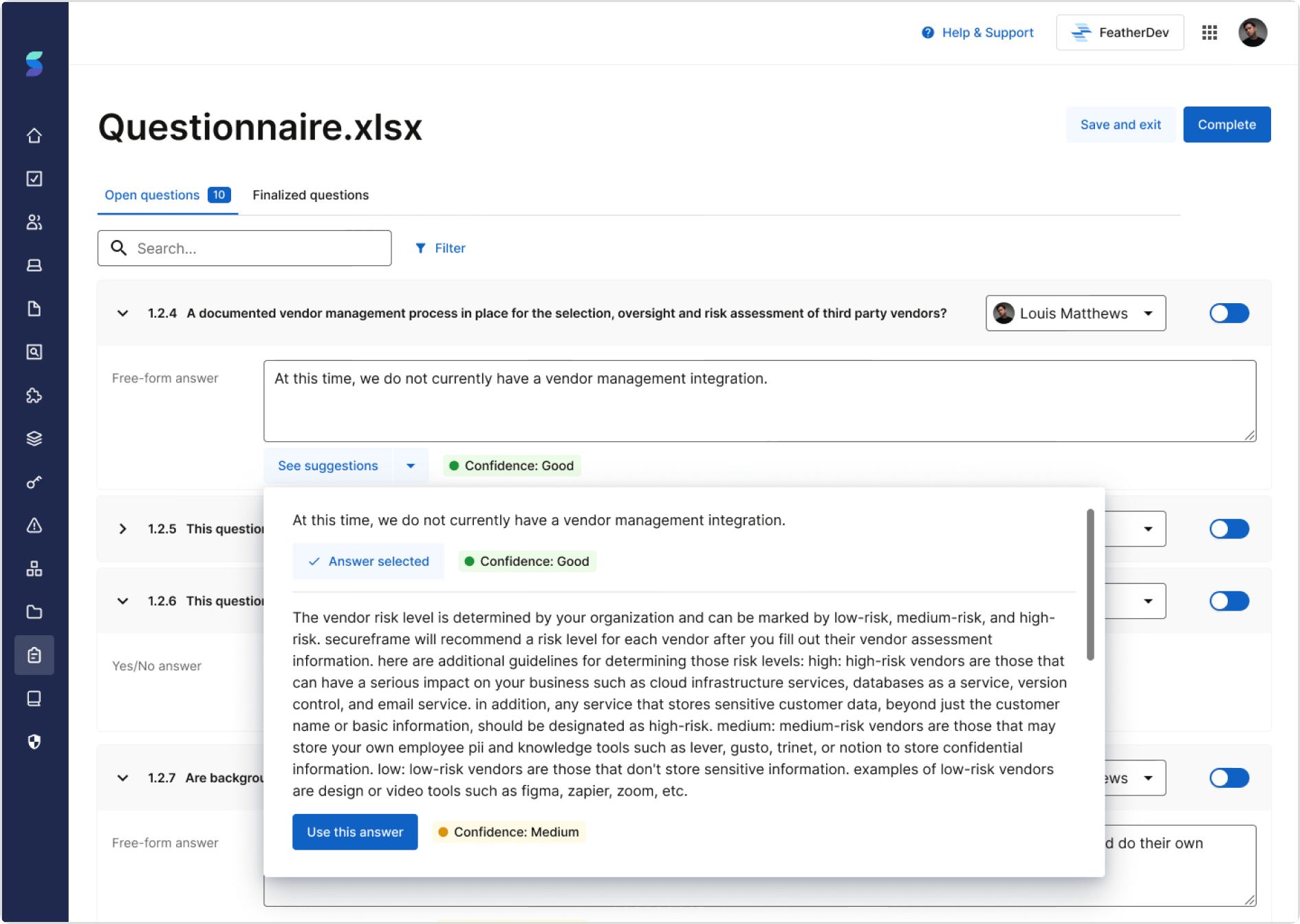 Maintain a single source of truth with the Secureframe Knowledge Base
When paired with Secureframe Comply, answers to security questions are kept up-to-date and easily tagged for editing by your subject matter experts in the Secureframe Knowledge Base – your privacy, security, and compliance system of record.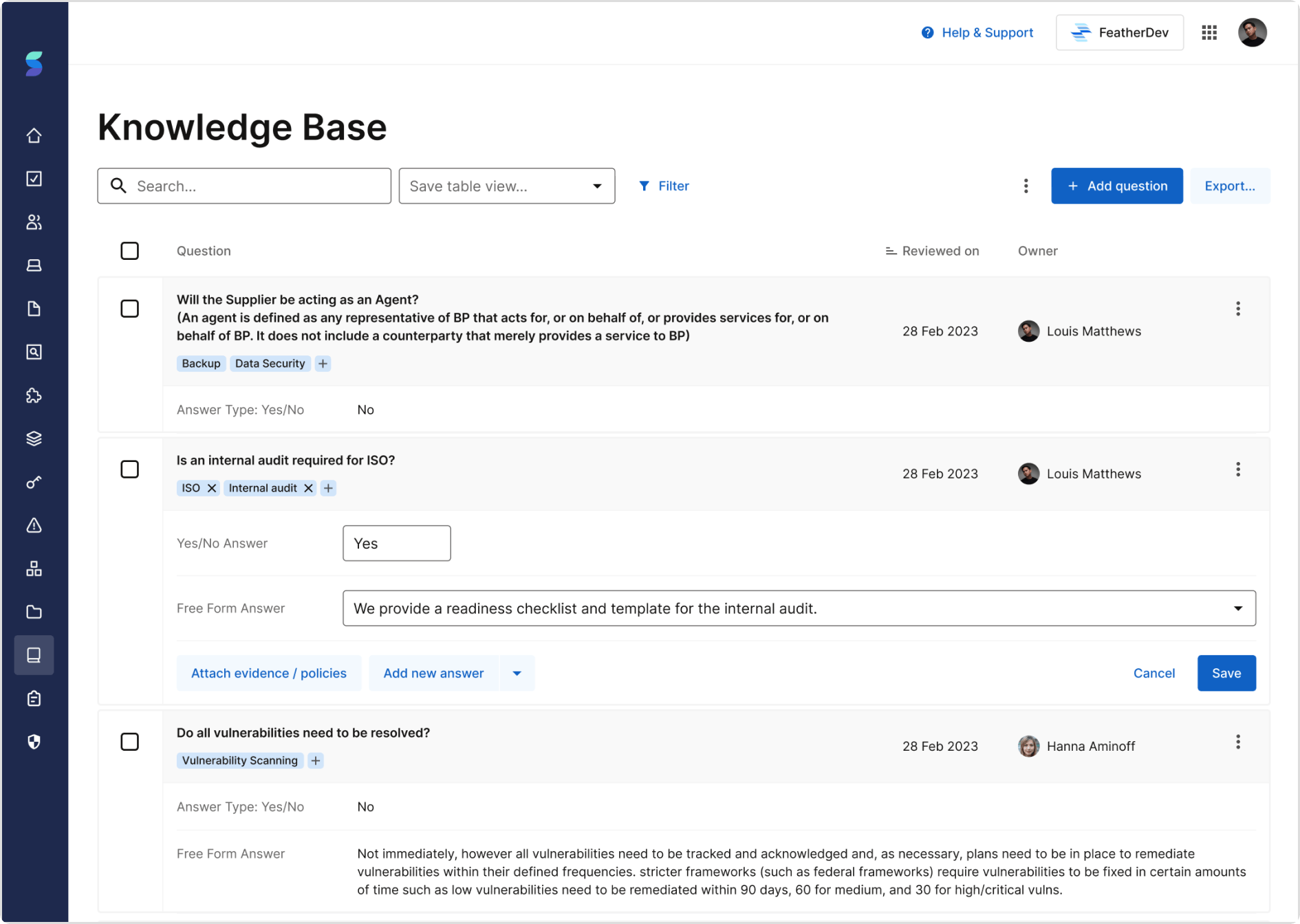 Security knowledge at your fingertips
With the Knowledge Base Chrome extension, anyone at your organization can quickly and easily access answers to security questions from the comfort of their browser.