SOC 2 vs Security Questionnaires: What's the Difference & Which Do You Need?
In a survey of 550 organizations conducted by Ponemon Institute and published by IBM Security, 83% of organizations reported having more than one data breach. 
With cyberattacks and data breaches on the rise, customers are increasingly concerned about information security. Organizations commonly solve for these concerns through two methods: SOC 2 compliance and security questionnaires. 
In this post, we'll explain what the similarities and differences between SOC 2 reports and security questionnaires are and how to decide which to pursue to build trust with your customers. 
We'll be using insights from the Secureframe Expert Insights webinar held on April 27 featuring Secureframe compliance expert Rob Gutierrez, CISA, CSSK. You can watch the video replay on demand.
SOC 2 report vs security questionnaire
A SOC 2 report is an independent auditor's attestation regarding the operating effectiveness of an organization's security controls. It helps establish trust between service providers and their customers.
A security questionnaire, on the other hand, is a list of questions that assess an organization's security and privacy practices. Organizations often request a completed security questionnaire before partnering with a new vendor.
Recommended reading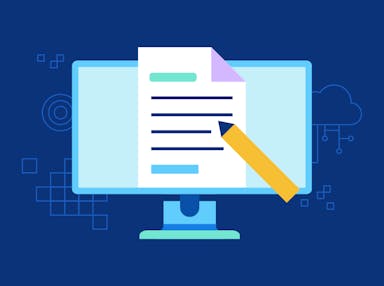 Security Questionnaire: How to Answer and Send Your Own [+ Free Template]
What are the similarities between SOC 2 vs security questionnaire?
Both SOC 2 and security questionnaires can help prove your security posture to potential customers and partners by providing detailed and extensive overviews of your security posture and internal controls.
SOC 2 is a security and compliance standard created by the American Institute of Certified Public Accountants (AICPA) that offers guidelines for protecting sensitive data from unauthorized access, security incidents, and other vulnerabilities. Customers working with organizations that are SOC 2 compliant can rest assured that their data is safe.
Designed to help companies understand and mitigate vendor risk, security questionnaires are an important part of a company's due diligence process. Companies that receive your completed security questionnaires can trust that you will protect their sensitive data and feel confident doing business with you. 
Oftentimes much of the information required to answer security questionnaires can be found in SOC 2 policies and/or audit reports. Also, evidence requested as part of security questionnaires can be the same as what is needed for SOC 2.
What are the differences between SOC 2 vs security questionnaire?
While they share many similarities, a SOC 2 report is not the same thing as a security questionnaire and they are not interchangeable.
Security questionnaires are part of the vendor diligence process. With these self-assessments or requests for information, you answer detailed questions about your security and privacy controls to satisfy a potential customer's needs regarding their own third-party risk exposure.  
SOC 2 is a third-party attestation conducted by an accredited CPA. It involves an external audit against a specific set of requirements and should be renewed on a regular basis.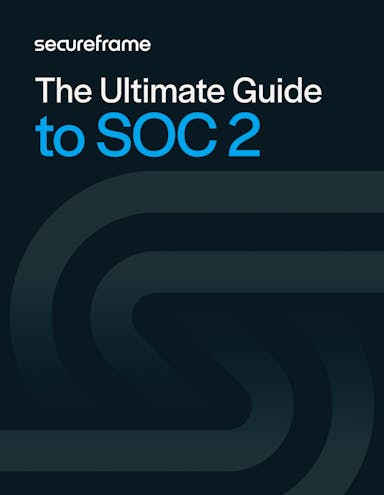 The Ultimate Guide to SOC 2
Learn everything you need to know about the requirements, process, and costs of getting SOC 2 certified. 
Can a SOC 2 report help you bypass security questionnaires? 
Filling out security questionnaires can be tedious and time-consuming. Each questionnaire is unique and can contain hundreds of questions. When a service organization is fielding incoming questionnaires from numerous potential customers, it's easy to become overwhelmed. 
That's why many organizations will use a SOC 2 report to offer an independent assessment of their security posture and control environment in lieu of security questionnaires. However, it's important to ask your clients' preferred method for proving a strong security posture.
Some prospective customers may accept a SOC 2 report. Others may not want to rely completely on a SOC 2 report and prefer to validate a specific set of security controls through a security questionnaire. 
In many cases, but not always, an up-to-date SOC 2 report can answer most points in a security questionnaire. That's because security questionnaires involve many of the controls covered in the SOC 2 compliance process. For example, some security questionnaires may ask for an information security policy, disaster recovery plan, and incident response process. A SOC report would include information about these and other policies and procedures for you and your customers to reference.
So having a SOC 2 report can replace or significantly speed up the process of filling out a questionnaire, depending on your customers' preferences and questions. 
Recommended reading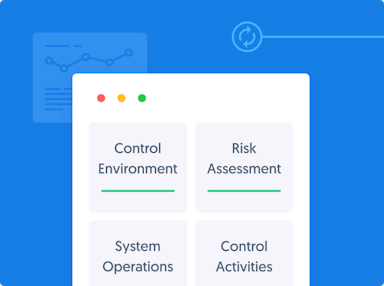 SOC 2 Compliance: Requirements, Audit Process, and Benefits for Business Growth
Frequently asked questions about SOC 2 vs security questionnaires
Below are answers from former auditor and Secureframe compliance expert Rob Gutierrez to frequently asked questions about SOC 2 and security questionnaires, including when you might need each — or both. 
1.Do security questionnaires change or is there a standard format?
There are many types of security questionnaires, including CAIQs and RFPs. Vendors or suppliers can edit questionnaires as they best see fit to ensure vendor compliance and security. 
2. Are SOC 2 and security questionnaire requirements completely at the discretion of the company asking for one? Or is there a law?
There is no law. However, SOC 2 is generally a bit more consistent among auditors, whereas each security questionnaire is unique to each vendor, supplier, and customer.  
3. Which is easier and faster to complete, SOC 2 or security questionnaires?
It depends and easier is a subjective term. If you've never been through a SOC 2 audit but are using Secureframe, then security questionnaires will probably be easier and faster to complete. However, if you are already in compliance and already have been through an audit, then going through a SOC 2 audit may be easier. 
4. For a startup, do you recommend SOC 2 or security questionnaires?
For a startup, I would recommend completing whatever the customer or supplier is asking for.
5. When do I know a SOC2 will suffice over a security questionnaire?
SOC 2 reports and security questionnaires can be used in lieu of each other, but that is not the case all the time. So it's important to ask the customer or whoever is asking for either the report or questionnaire if one will suffice over the other. 
6. Should my company require security questionnaires or SOC 2 as part of our due diligence process? Or both?
Whichever gives your company greater assurance and comfort over working with vendors. Generally speaking, SOC 2 covers more security controls at a deeper level. But may also want to validate a specific set of security controls through a security questionnaire. 
7. How do I get started with SOC2?
Secureframe Comply provides policies, a gap assessment, and readiness platform to help you prepare for and complete a SOC 2 audit.
Without Secureframe, you would need to ensure audit readiness, including policies and implementation of all of the appropriate controls prior to going to an audit.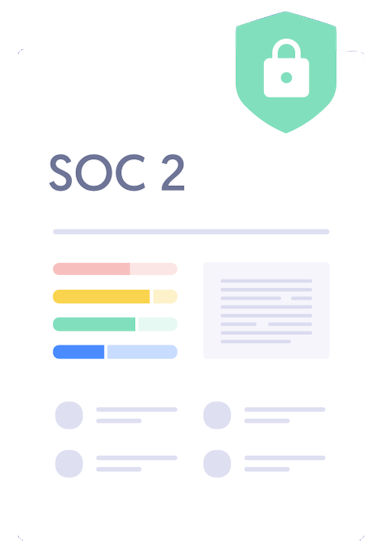 The SOC 2 Compliance Kit
Simplify SOC 2 compliance with key assets you'll need to get your report, including a SOC 2 guidebook, customizable policy templates, readiness checklist, and more.
How Secureframe can automate SOC 2 compliance and security questionnaires
Both SOC 2 compliance and security questionnaires require a significant investment of time and resources to complete. Secureframe's automation capabilities can greatly reduce the amount of time and effort needed to achieve SOC 2 compliance and complete security questionnaires. 
Secureframe Comply offers automated evidence collection, task management, security awareness training, evidence export, and more to optimize the SOC 2 audit readiness process and the audit itself.
Secureframe Trust includes Secureframe Questionnaire Automation, which streamlines and automates the process of managing and completing security questionnaires using machine learning and AI. 
To learn more about the Secureframe compliance platform or Secureframe Trust, schedule a demo today. 
Use trust to accelerate growth
FAQs
What is a security questionnaire?
A security questionnaire is a tool used to assess and evaluate the cybersecurity practices, policies, and controls of an organization. These questionnaires are often used in the context of vendor risk management, where a company evaluates the security measures of third-party vendors or service providers to ensure they meet certain security standards and do not pose a risk to their operations and data.
Security questionnaires can vary significantly in length and complexity, depending on the specific needs and risks of the organization, as well as the nature of the relationship with the vendor. They can be used for a variety of purposes:
Internal Assessment: Organizations may use security questionnaires to assess their own internal security controls and practices.
Vendor Assessment: Companies often use these questionnaires to vet potential or existing third-party service providers. This is critical because a vendor with weak security practices can become a vector for cyber attacks.
Compliance Requirements: They are used to ensure that vendors comply with relevant industry regulations and standards, such as GDPR for data privacy, HIPAA for healthcare information, or PCI DSS for payment card security.
Risk Management: By evaluating the security measures of vendors, organizations can identify potential risks and vulnerabilities in their supply chain.
A typical security questionnaire might cover topics like:
Data Protection: How is data encrypted, stored, and transmitted?
Access Control: How does the organization control access to sensitive systems and data?
Network Security: What measures are in place to protect against external and internal threats?
Physical Security: How are physical data centers and offices secured?
Incident Response: Does the organization have a plan for responding to security incidents?
Employee Training: Are employees trained in cybersecurity best practices?
Policy Compliance: Does the organization comply with relevant security policies and standards?
Companies might use standard frameworks or templates for these questionnaires, such as the Standardized Information Gathering (SIG) questionnaire, the Cloud Security Alliance's CAIQ (Consensus Assessments Initiative Questionnaire), or customized questionnaires that are specific to their industry or security needs.
What is a SOC 2 assessment?
A SOC 2 (Service Organization Control 2) assessment is an audit designed to evaluate an organization's information systems relevant to security, availability, processing integrity, confidentiality, or privacy. Developed by the American Institute of Certified Public Accountants (AICPA), SOC 2 is specifically intended for service providers storing customer data in the cloud, making it highly relevant in today's increasingly digital business environment.
The SOC 2 assessment focuses on a service organization's controls related to the Trust Services Criteria:
Security: The system is protected against unauthorized access (both physical and logical).
Availability: The system is available for operation and use as committed or agreed.
Processing Integrity: System processing is complete, valid, accurate, timely, and authorized.
Confidentiality: Information designated as confidential is protected as committed or agreed.
Privacy: Personal information is collected, used, retained, disclosed, and disposed of in conformity with the commitments in the service organization's privacy notice.
SOC 2 reports are unique to each organization, with the audit measures tailored to the company's specific business practices. To prepare for a SOC 2 audit, organizations typically need to undergo a significant amount of preparation, often involving a thorough review of their information security policies, procedures, and practices, and making necessary adjustments to ensure they meet the relevant Trust Services Criteria. The audit itself is performed by an independent CPA.
What are the different types of SOC assessments?
SOC 1 is primarily focused on controls at a service organization that would be relevant to an entity's internal control over financial reporting.
SOC 2 addresses controls at the organization that relate to operations and compliance, as defined by the AICPA's Trust Services Criteria—security, availability, processing integrity, confidentiality, and privacy.
SOC 3 is similar to SOC 2, but the report is designed for a general audience. It provides a summary of the service organization's system and the auditor's opinion about the system without the detailed description and evidence of SOC 2.
There are two types of SOC reports:
Type I: Evaluates the suitability of the design of controls at a specific point in time.
Type II: Examines the operational effectiveness of these controls over a period of time (usually a minimum of six months).
Each type of SOC assessment serves a specific audience and purpose. Organizations typically choose the type of SOC report to pursue based on their business needs, the requirements of their clients, or compliance demands in their industry. For example, a cloud service provider might pursue a SOC 2 Type II report to demonstrate their commitment to data security, while a payroll processing firm might require a SOC 1 Type II report due to its impact on financial reporting.