How to Assess & Improve Your Company's Security Posture
Weekly cyber attacks increased globally by 7% in the first quarter of 2023 compared to the same period last year, with each organization facing an average of 1,248 attacks per week.
As cyber threats continue to increase and evolve, it's crucial that your organization has a clear picture of just how protected it is against threats. 
One way to do that is by evaluating your company's cybersecurity posture. A strong posture is a great first line of defense for keeping your organization safe against known and unknown risks.
Ready to see where your organization stands? We dig into how to assess your security posture and offer tips to improve it below.
What is security posture?
Security posture is a measure of an organization's overall security status. This includes the security status of its networks, information, and systems based on the information security resources (such as security policies, security teams, software, and hardware) and capabilities it has put in place to defend itself and to react as the situation changes.
You can think of security posture as an umbrella term that covers a long list of security controls including:
Information security (InfoSec)
Data security
Network security
Security awareness training
Vulnerability management
Data breach prevention
Security AI and automation
Access Management
Incident Response
Once security posture has been evaluated, companies can see how effective their cybersecurity strategy is (or isn't). This includes how well a company is able to identify, prevent, and respond to cyber threats as they evolve.
Security posture vs security compliance
Security posture and security compliance work hand in hand, but they aren't the same. Security compliance refers to the measures an organization puts in place to meet contractual or regulatory requirements. Security posture more broadly refers to the protective measures an organization puts in place to protect its IT assets, data, and customers.
So security compliance is more about following rules related to standards and regulations while security posture is about an organization's overall ability to protect itself against outside threats.
Why is having a strong security posture important?
One of the biggest benefits of gauging your organization's security posture is understanding how vulnerable you are to outside threats. 
Not having a solid security posture is a little like locking your doors but leaving your windows open. A company that is unaware of where their security posture stands is a company vulnerable to outside (and inside) threats. 
Poor security posture puts all data at risk (including customers'). It also puts organizations at risk of falling out of compliance with security frameworks like SOC 2 or HIPAA, which can result in hefty fines.
Recommended reading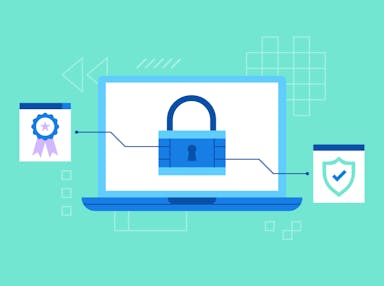 Essential Guide to Security Frameworks & 14 Examples
What is a security posture assessment?
A security posture assessment is an in-depth examination of a company's internal and external security controls within one document. The assessment is typically conducted in four phases: 
Planning stage: A dedicated project manager will take on the responsibilities of scoping the security posture assessment, identifying goals, and coordinating a detailed process. 
Documentation review: The project manager will then gather documentation on internal and external security controls and processes to provide an overview of current security practices. 
Assessments: The organization will then undergo assessments to test exposure areas. Depending on the bandwidth and experience of your internal team, you may decide to consult with an outside organization to conduct penetration testing or a gap analysis to be sure all security areas have been assessed. 
Reporting: Once assessments have been completed, the organization will review findings and assess a security posture level. Any vulnerabilities highlighted from the findings will serve as a roadmap for prioritizing and fortifying overall security.
Security posture assessment resources
To help you better understand the security posture assessment process, we've compiled a list of resources and guides. 
We've created a flow chart to help you get a high-level check on how strong your security posture is, but every organization should also conduct a security posture assessment to finalize results.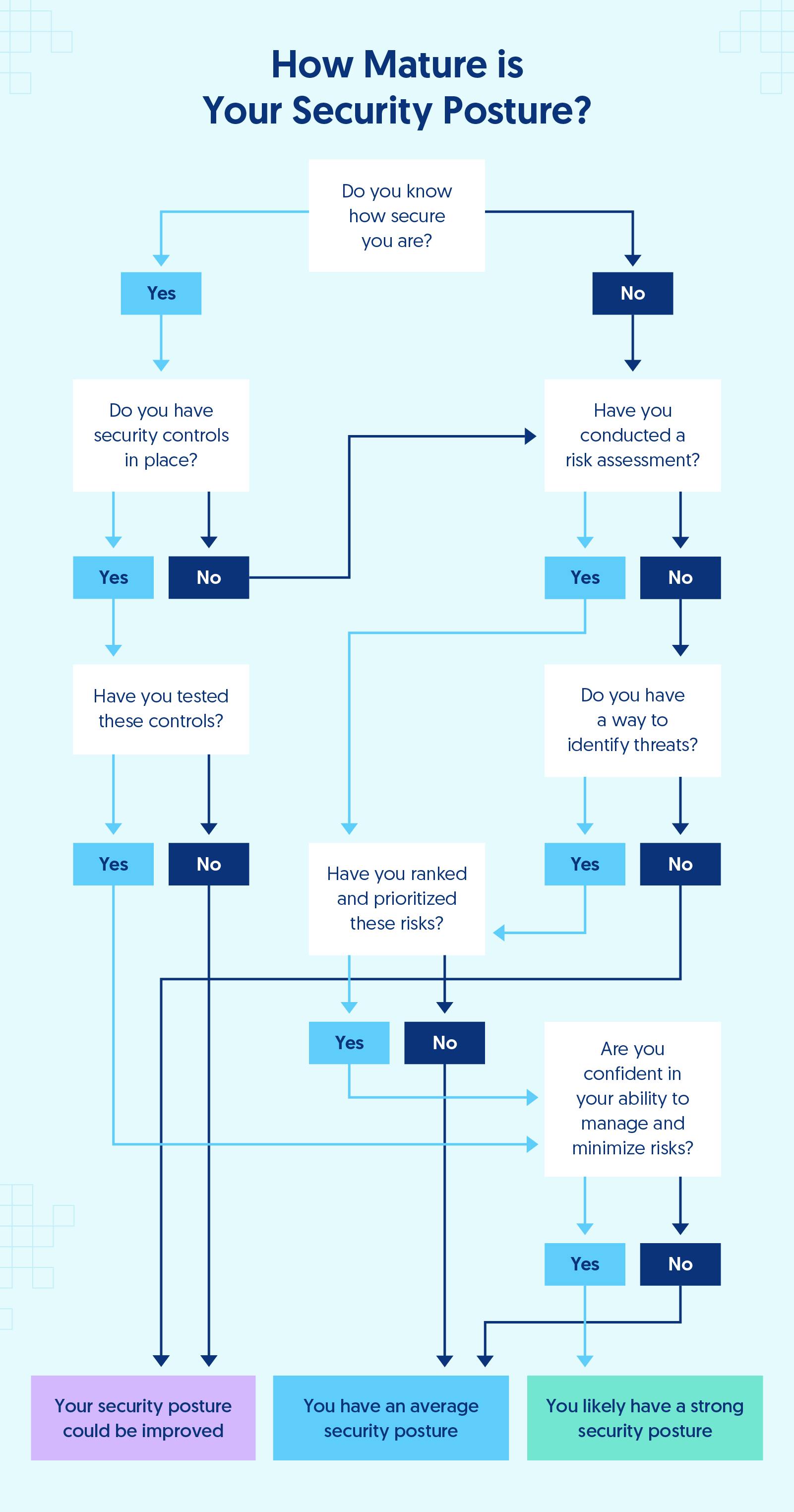 Why are security posture assessments important?
In 2021, 70% of IT and cybersecurity professionals said that security hygiene and security posture management had become increasingly challenging over the past two years. In 2023, more than one-third (36%) of professionals said that it is even more difficult today than it was two years ago.

In this same study by Noetic Cyber, 62% of respondents said they believe their attack surface has grown over the past two years and 50% agreed that the frequent changes and growth in the attack surface has made it difficult to keep track of and manage their security posture.
An attack surface is all possible entry points that cybercriminals or any unauthorized users could exploit to gain access to a system. 
A company's attack surface grows when they:
Have increasing amounts of sensitive data to store
Increase the number of remote workers
Increase use of IoT/OT devices
Use more space on a public cloud
Utilize new SaaS applications or services
Have more users connecting to networks and applications
Changed technology infrastructure as necessitated by privacy and security regulations
Are not updating or patching vulnerabilities in a timely fashion
The larger the attack surface, the more potential for security problems. The study by Noetic Cyber found that 76% of organizations experienced at least one cyber attack due to an unknown, unmanaged, or poorly managed internet-facing asset, which is up from 69% in 2021.
Getting a clear picture of your security posture is a crucial step toward becoming more proactive in both your attack surface management and overall security strategy.
7 strategies to improve your security posture and how you assess it
While each organization's security approach is as unique as the data they protect, there are a few helpful tips we can offer as you begin assessing your organization's security posture.
1. Create an asset inventory
Nearly three-quarters of IT and cybersecurity professionals (73%) admit that they only have strong awareness of less than 80% of all assets. And more than half of these professionals (56%) say they sometimes struggle to understand which assets are business-critical. These issues hamper an organization's ability to manage their security posture and increase cyber risk.
You can solve these issues by creating an asset inventory. To start, catalog all data assets tied to your organization's security posture. Consider both digital and physical data assets and those accessed by third parties. 
When organizing data assets into an inventory, be sure to note what departments or individuals have access to each asset and determine whether that access is warranted. 
After all of these assets have been cataloged, you can then begin to rank them based on criticality. It's also helpful to estimate the potential monetary impact of a breached data asset by calculating a dollar value. 
You can complete this process manually — or use a platform like Secureframe, which will automatically create and update an asset inventory for you.
2. Rank and prioritize risks 
There are many methods for ranking risks. One of the most popular is by using a risk matrix. 
A risk matrix is a helpful tool to prescribe levels to the risks your organization faces. Risk matrices are made by comparing the likelihood that a potential risk might happen against the impact that your business faces should that risk occur. 
For example, a high-priority risk would be an incoming hurricane that's expected to cause power outages and disrupt business operations. The likelihood of this risk happening is high and the impact on business is critical. 
Having a plan in place for what to do if a storm knocks out power ensures your team isn't scrambling at the last minute. Your business is able to proactively let customers or vendors know of the potential outage and potentially deliver generators to keep operations running. 
Prioritize the risks that pose the greatest threat and focus your team's time and resources to minimize their impact.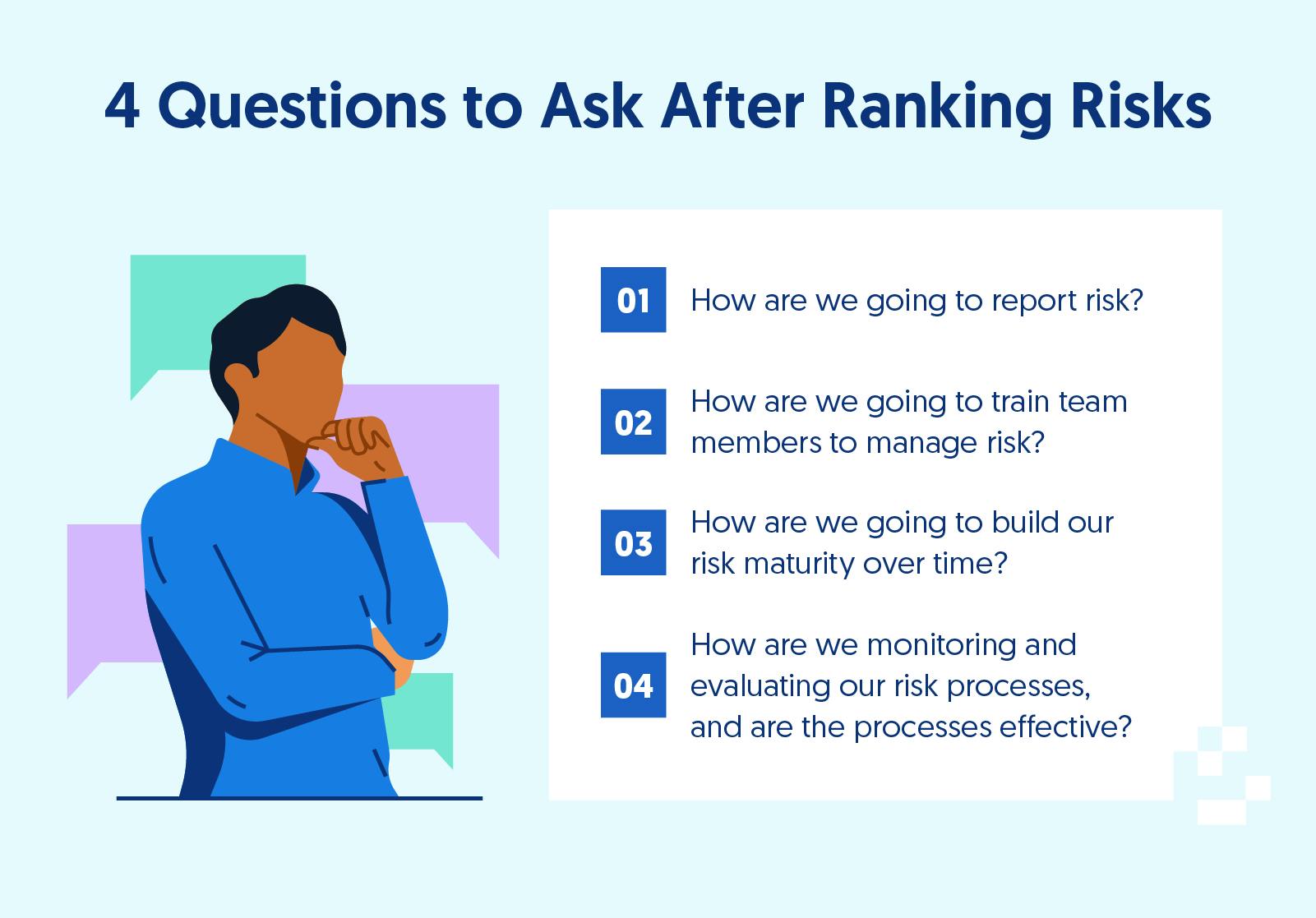 3. Educate employees  
A company's least secure employee is one of its largest vulnerabilities. In fact, IBM reported that the average cost of a data breach caused by human error is $3.33 million.
One way to help mitigate data breaches caused by employee error is to effectively train them on security best practices. This should include training for all new employees during onboarding and continuous on-the-job training. Ideally, your training program should include interactive methods like quizzes, demonstrations, and staging physical security situations to make it more memorable.
Your business should also have a clear protocol in place for offboarding employees. This includes retrieving devices and revoking access to company email and servers.
4. Create an incident management plan 
Once you've identified the biggest threats facing your business, it's helpful to create a detailed plan for how to manage each risk. 
These plans can then be stored in an incident management plan, which is a document that helps an organization return to normalcy as quickly as possible when a risk event occurs. 
Your incident management plan should list clear roles and responsibilities for team members. 
The plan should also include instructions on how to document the incident and what parties to notify, such as customers or the board of directors. 
Once a threat has been eradicated and resolved, your team should do a post-op review of how effective the plan was, any potential improvements, and lessons learned to keep it from happening again. 
An incident management plan can be a helpful way to assign roles to high-priority risks, which can help break down the daunting task of risk management into more manageable pieces.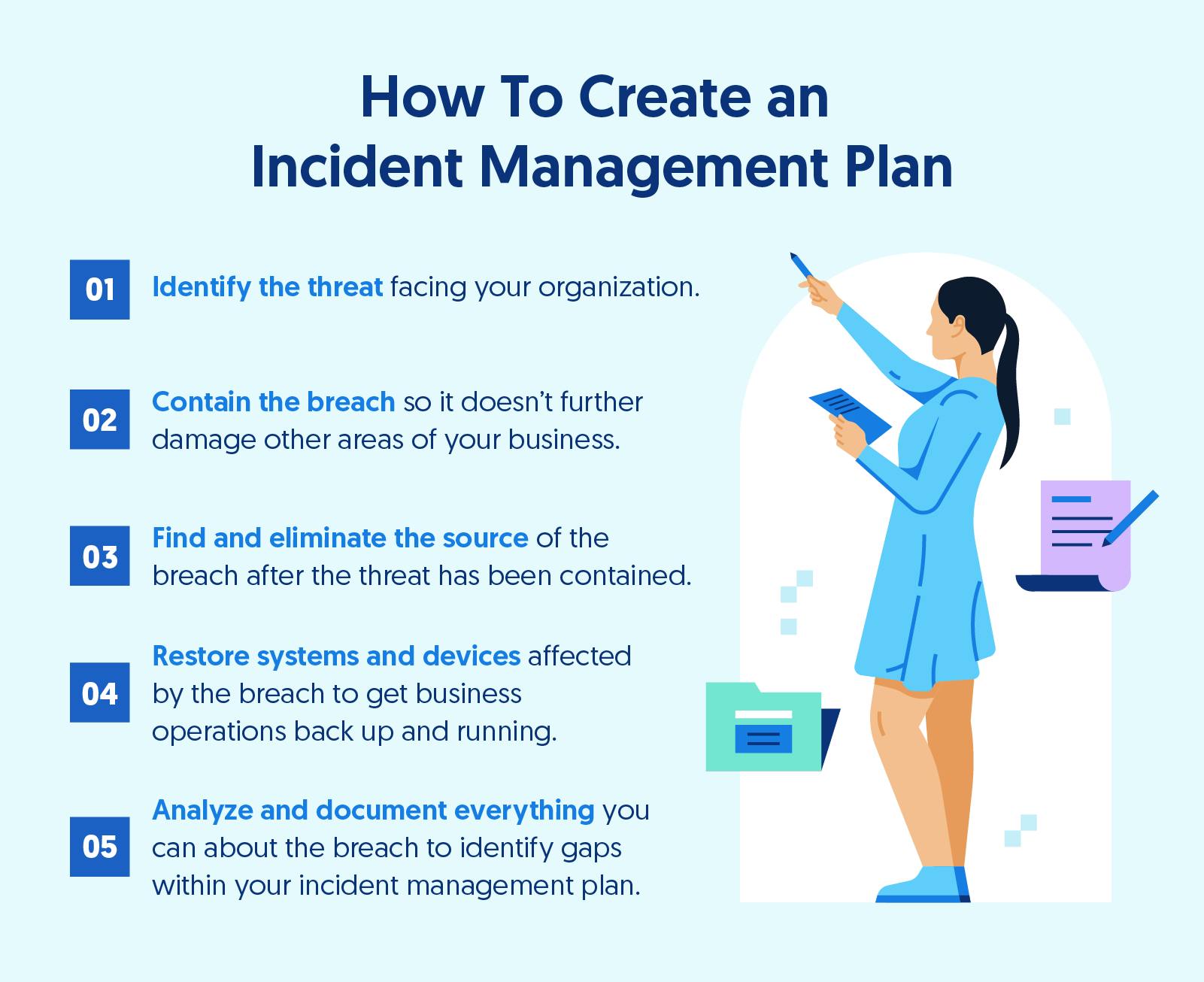 5. Define and track metrics
Establishing and tracking metrics to assess your security posture can help you make the right adjustments over time.
Examples of metrics you might use are:
Dwell time
Number of known vulnerabilities
Security awareness training completion rates
Compliance reports earned
Number of incidents
6. Automate processes where possible
Security hygiene and posture management has grown more complex and difficult over the years due to a range of factors, including a growing attack surface. This has led to an increase in organizations experiencing a cyber attack from an exposed asset. This upward trend is likely to continue as the majority of organizations continue to take a manual approach to security posture assessment and management across disparate point solutions. 
The survey by Noetic Cyber includes important findings that highlight the manual nature of most organization's approach and the challenges they face, including:
72% of IT and cybersecurity professionals said they rely on spreadsheets to track and manage security hygiene efforts.
72% of security teams said they need more than 40 person-hours to complete attack surface discovery.
40% of security teams said they need more than 80 person-hours to conduct a comprehensive asset inventory.
34% of security professionals are challenged with conflicting data from different tools and 31% are challenged with pulling data together from separate tools when trying to fully understand the total inventory of IT assets.
28% of organizations said coordinating processes across different tools is the biggest challenge associated with vulnerability management.
To solve these challenges and reduce the manual work and time required to assess and enhance their cybersecurity posture, organizations are investing in automation.
In fact, according to the same survey, 91% of organizations have automated security hygiene and posture management activities, like continuous asset scanning and security testing, and an additional 7% are starting to do so.
7. Continuously test and monitor your security controls
After your initial security posture assessment has been completed, you're not off the hook. Security compliance isn't a one-and-done item to be crossed off a list — it should be an ongoing process.
You should be continually testing your security controls to proactively identify potential gaps. Undergoing regular cybersecurity audits and internal audits will help evaluate weaknesses in your security controls and bolster your security posture over time. 
Continuous monitoring can also help you detect, analyze, and respond to potential security threats and new vulnerabilities faster and easier so you maintain a strong security posture.
Recommended reading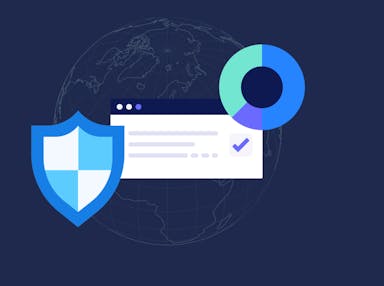 6 Benefits of Continuous Monitoring for Cybersecurity
How Secureframe can help you assess, improve & showcase your security posture
Secureframe's in-house compliance team comes equipped with decades of collective experience. We're able to give personalized advice based on your company's unique needs and industry requirements so you can achieve and maintain compliance and enhance your overall security posture. 
You can then use Secureframe Trust to build a Trust Center tohat showcases your organization's security posture and program with data continuously pulled from Secureframe. By enabling customers, prospects, and partners to easily find information about the measures your organization is taking around security and compliance, you can build trust with them customer confidence and streamline the security review process.
Request a demo to find out how Secureframe can help you gauge, improve, and showcase your security posture today.