 Cyber Asset Management
Improve visibility into all of your assets and build a strong security compliance program with Secureframe's Asset Inventory Management. Secureframe provides a single view for you to track and manage employee computers, cloud resources, and code repositories by automatically pulling information from your integrations, like endpoint management platforms , Cloud Service Providers (CSP), and version control tools.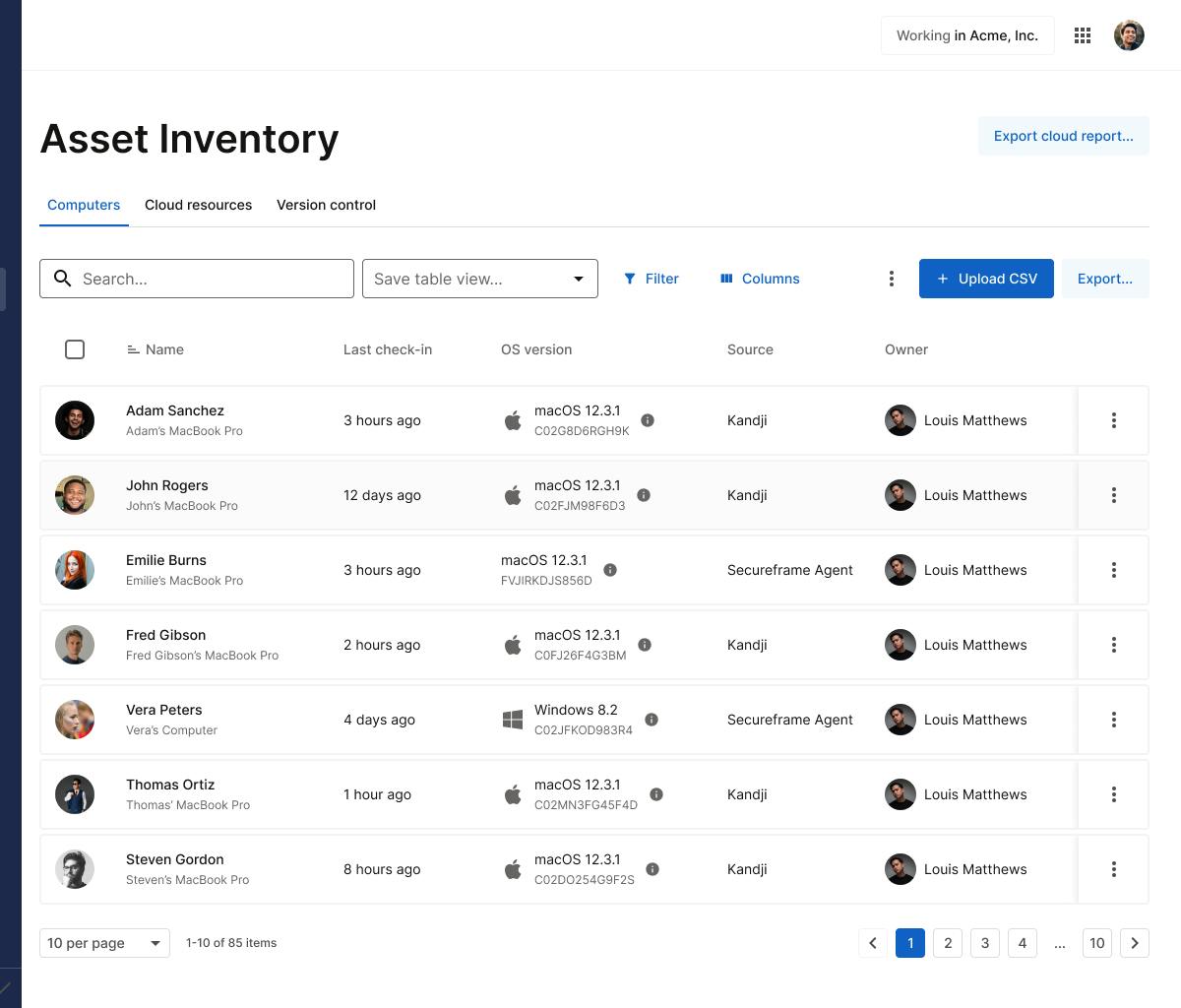 Protect your most valuable assets
Monitor personnel devices
Use the Secureframe Agent or your connected endpoint management tool to track personnel devices that are in scope for audit from a single screen. Get a granular view into an individual's computer and if they have encryption, screen lock, and a firewall set up to meet compliance requirements.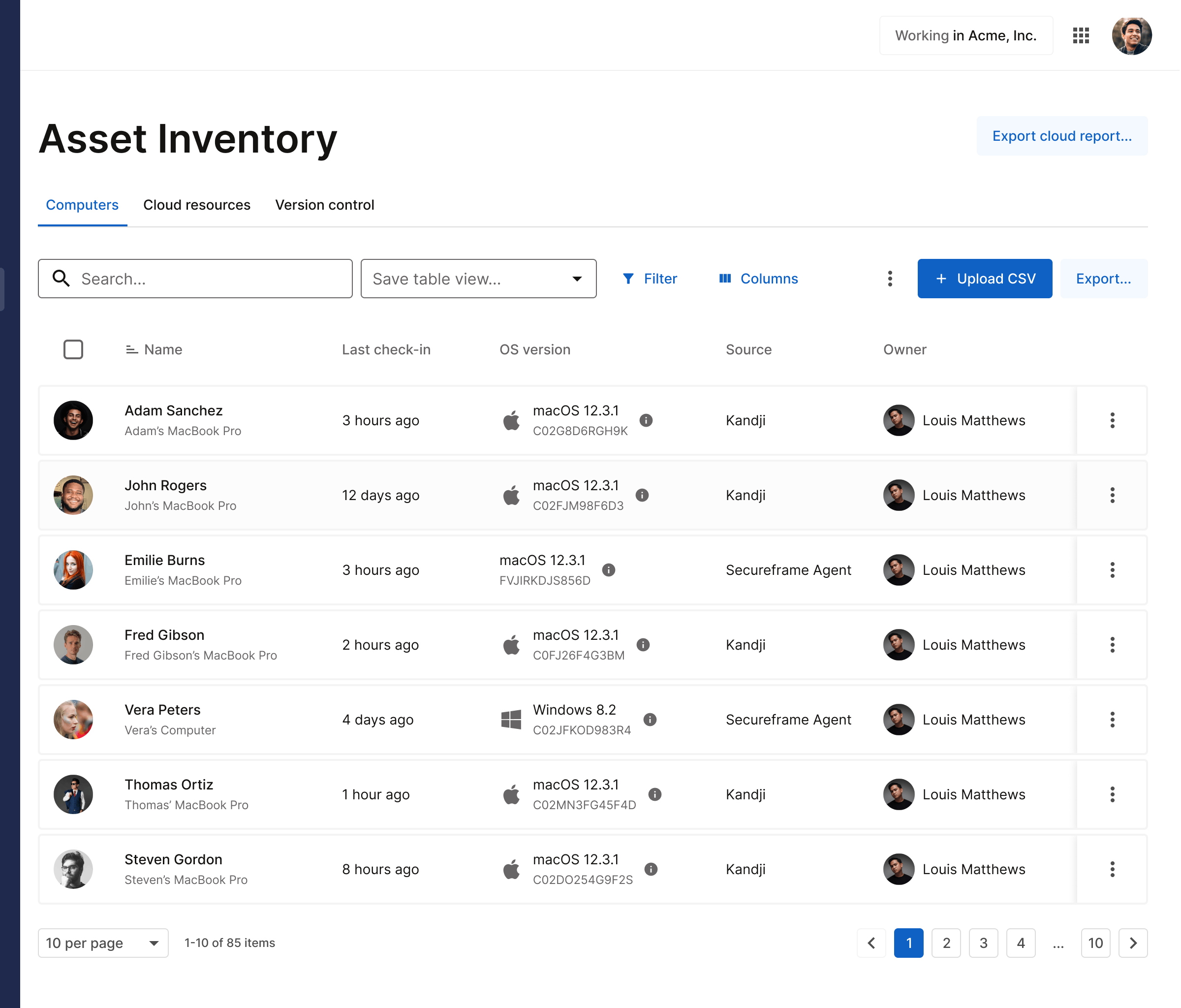 Monitor cloud resources 
Connect your cloud service provider(s) to automatically inventory, monitor, and control the cloud resources that are in-scope for your audit. Easily assign an owner to be responsible for the health of specific resources and mark any resource as out of scope to make it clear which assets need your attention.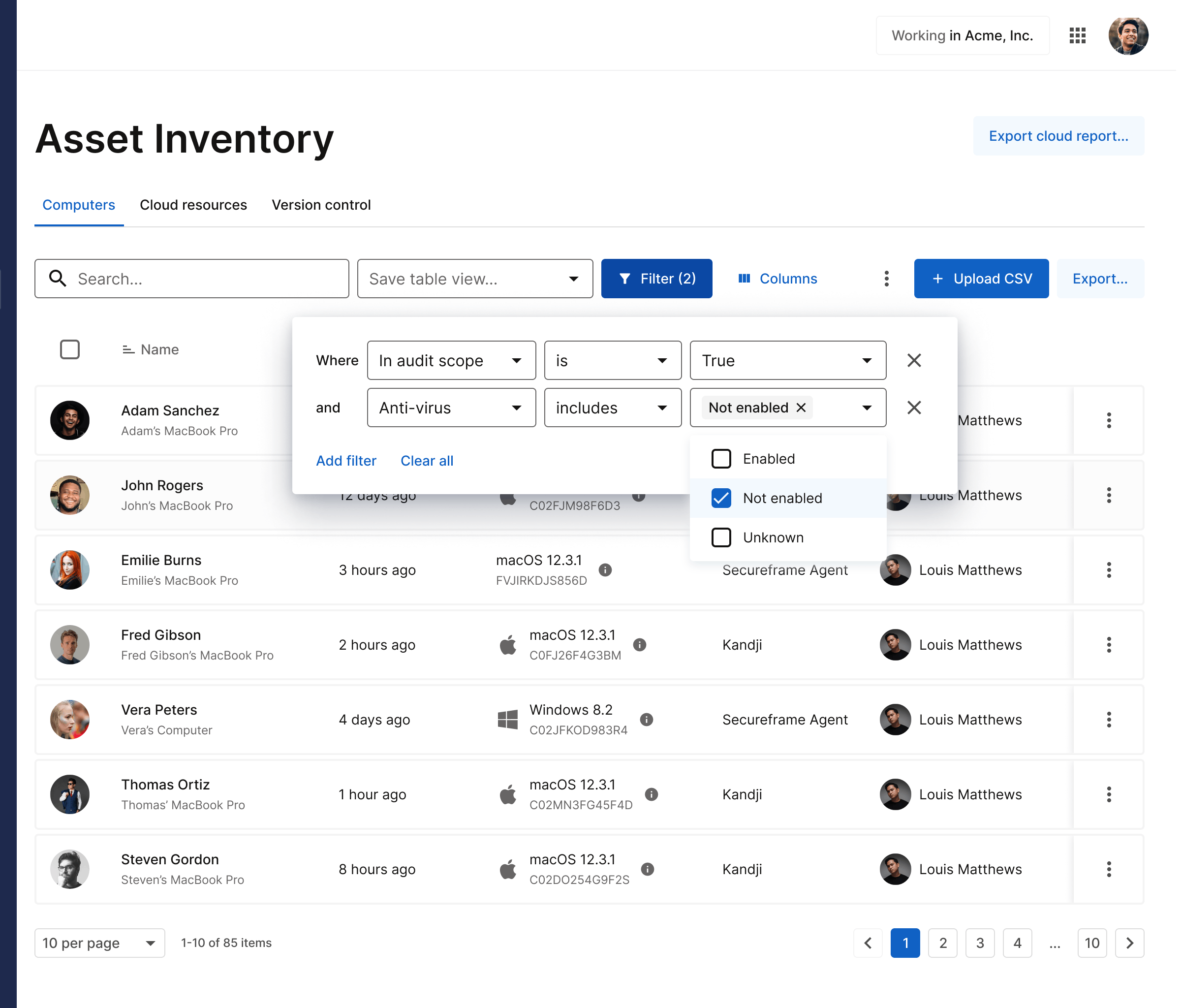 Custom views and exports
Customize your view of assets and resources by filtering on attributes to create custom tables. Export your tables and share with auditors by adding it to your Data Room.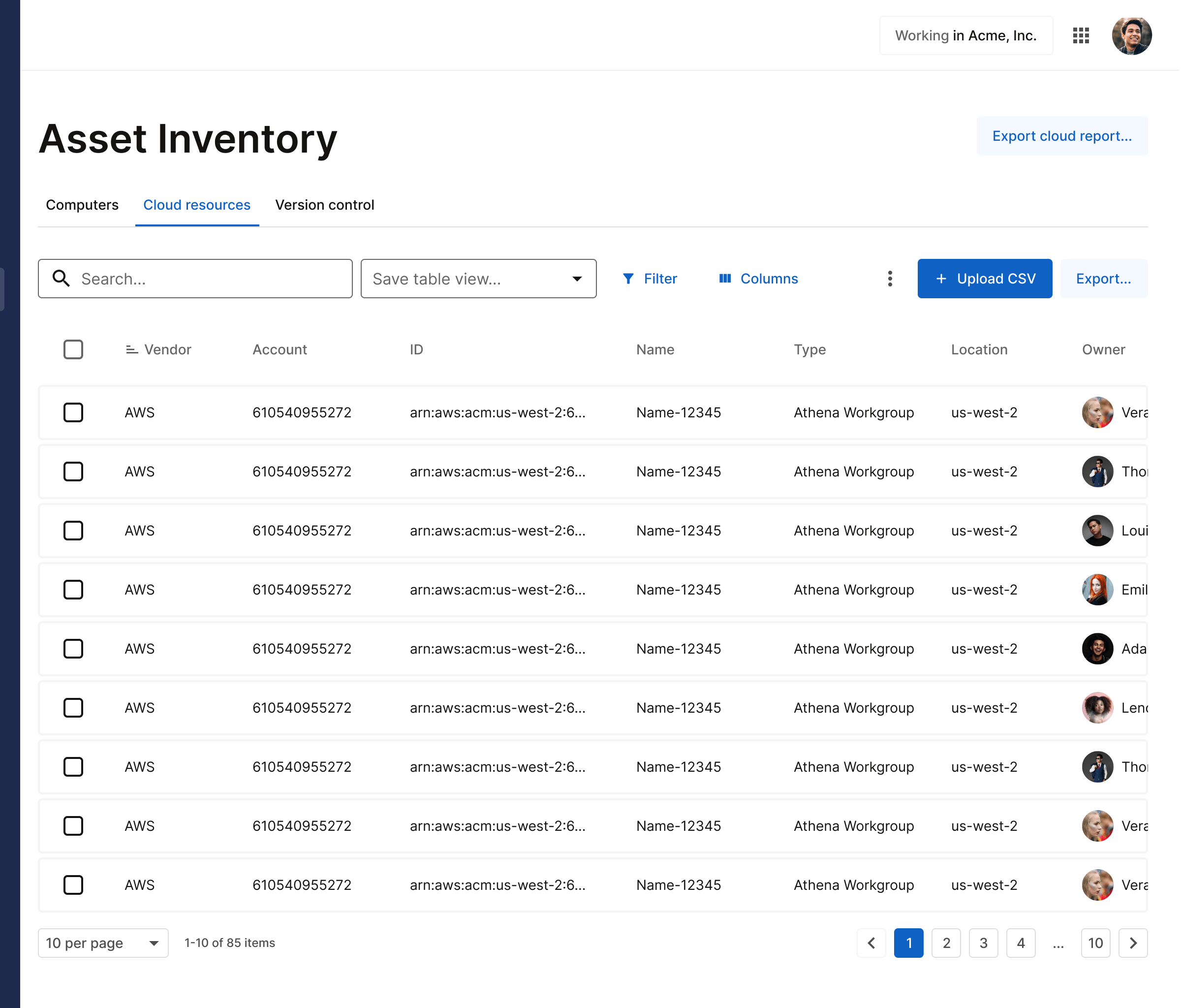 Version control view
View version control for code repository vendors to easily track repos, manage branches, and view pull requests from the central code base. Assign an owner and mark in or out of scope to ensure the necessary resources are being monitored for your audit.