What Is Governance, Risk, and Compliance (GRC)?
Today's organizations face a range of intricate challenges. Changing regulations, emerging technologies, and complex processes make governance, risk, and compliance strategies more important than ever.
What is governance, risk, and compliance? 
GRC refers to an organization's strategy for managing risk and maintaining regulatory compliance while meeting its goals. 
It requires buy-in and collaboration from several teams, including compliance, legal, finance, IT, HR, the executive suite, and the board.
By bringing people together across departments, organizations can improve processes, open lines of communication, and prepare for success.
The idea of GRC was first established by the Open Compliance and Ethics Group (OCEG) in 2003. At its heart, the goal of GRC is to align an entire organization on risk management and compliance to keep the company safe and able to meet its goals.
What are the three components of GRC?
You can think of GRC as a three-legged stool, where governance, risk, and compliance are all necessary to manage and guide an organization. 
By focusing on each principle, an organization can increase efficiency and meet its goals. 
Governance 
Governance is the rules, business processes, and policies that steer an organization. It begins with leadership and helps guide operations and administration, ethics, enterprise risk management, compliance, and more. 
Governance ensures all stakeholders' interests are balanced and gives leaders a framework to help them make decisions that align with the organization's objectives. 
Risk 
Risk refers to the more day-to-day, technical processes that are in place to mitigate and monitor risk. 
This involves conducting audits and assessments to monitor risks both within your organization and with third-party vendors and suppliers. 
Compliance
Compliance is the steps a company takes to meet standards and regulations to run safely and legally. This includes the due diligence required for cybersecurity frameworks such as SOC 2 and ISO 27001, data privacy legislation like GDPR and HIPAA, and industry requirements such as PCI DSS.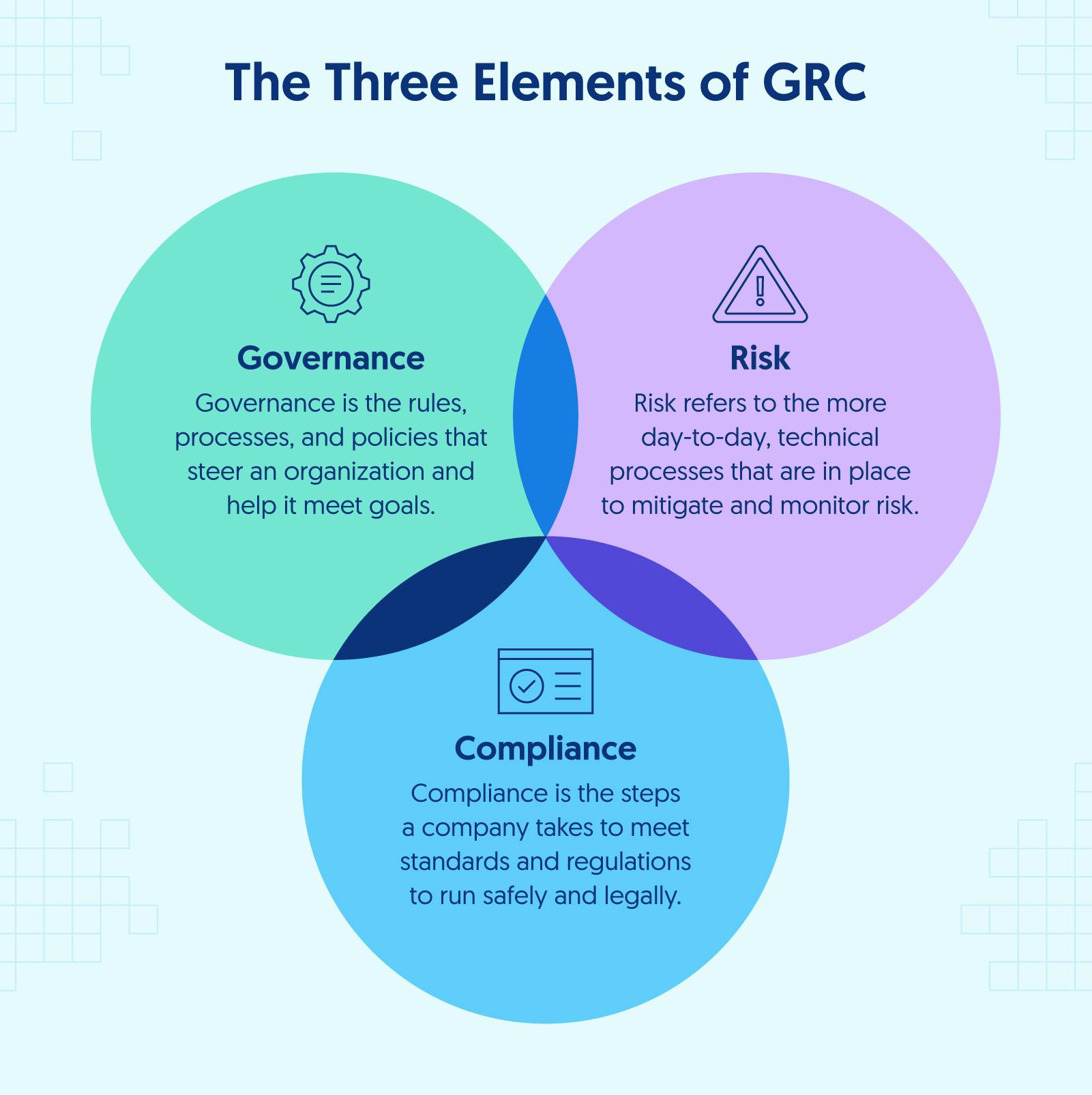 Recommended reading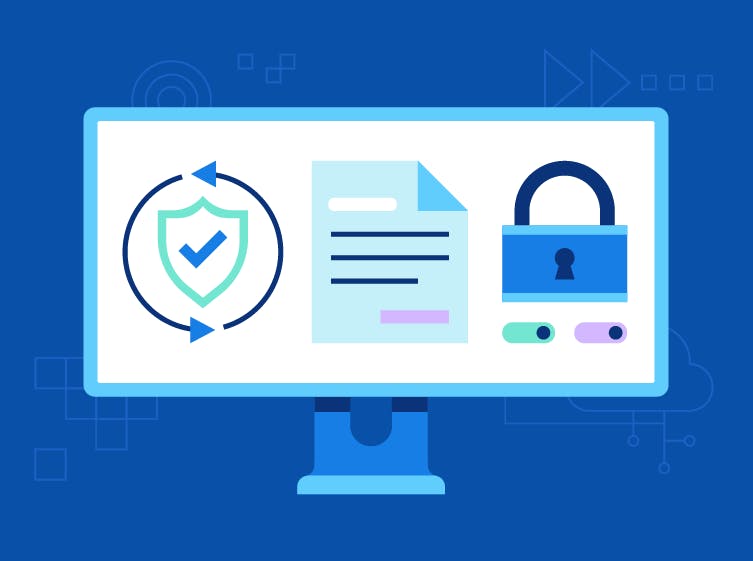 What Is Continuous Compliance + How To Achieve It
Read article
GRC drivers
Not having a GRC strategy can increase reputational and strategic risks. Not to mention companies that violate standards or regulations could face fines in the millions. Below are a few other drivers of GRC.
A shifting business environment 
Why do companies need a GRC strategy? 
GRC expert Michael Rasmussen says it's because they operate in "distributed, dynamic, and disruptive" environments. 
Rasmussen notes that even small risks can snowball into major problems if they're not well understood or managed correctly. Organizations must be able to identify individual risks and understand how they may affect objectives and performance. Doing so will build the operational resiliency that's crucial in today's ever-changing business climate. 
Remote and hybrid work 
The introduction of virtual work brings new user access risks, leading to more sophisticated cyber attacks. 
Plus, as organizations outsource work to vendors, this also creates the need for a strategic approach to vetting and monitoring vendor activity. 
More data to manage
Additionally, organizations are generating an increasing amount of data. A recent report found that 79% of GRC professionals say it is "extremely," "very," or "somewhat" challenging to get the data they need to do their job.
A GRC strategy outlines data collection and data privacy duties and fosters an environment where information is shared across departments to improve management processes.
Developing a GRC approach addresses all of these aspects that impact an organization's risk terrain, setting them up to hit business goals, manage and reduce risk, and stay compliant with industry standards and regulations. 
Recommended reading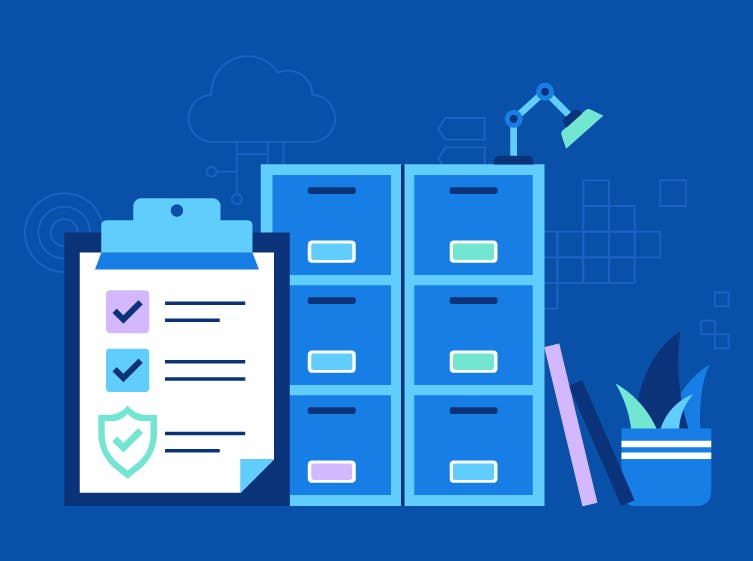 What Is Data Classification? Everything You Need To Know
Read article
Why is governance, risk, and compliance important?
GRC is important because it combines corporate governance, risk, and compliance functions into one single strategy. 
Each area of GRC includes its own set of rules, regulations, and responsibilities, making it easy for organizations to lose sight of how the three are related. 
Instead of thinking of GRC as something that one department or person "owns,"  GRC can be thought of as an organization-wide philosophy. 
The problems related to governance, risk, and compliance — such as fragmentation, poor integration, and wasted information — are nothing new. What makes a GRC approach unique is that it's a way for organizations to identify, tackle, and reduce these issues. 
This involves stakeholders across the company working together to achieve sustainability and efficiency. 
Rather than keeping the elements of governance, risk, and compliance siloed, a forward-thinking GRC strategy recognizes the overlap between these three elements and fosters collaboration between teams. 
The benefits of a GRC framework are wide-reaching and include:
Increased visibility into the security risks an organization faces
Improved operational efficiency
Collection of high-quality information around risks, opportunities, and goals to help inform company strategies
Assurance of ongoing compliance with required standards and regulations 
How to implement a successful GRC strategy
Whether you would like to strengthen your current GRC strategy or are looking to create one, these steps will help get you started. But just like no two businesses are identical, no two GRC strategies will be the same, either. 
Here are five steps to help guide you:
Define what matters: All leaders within the organization should come together to define what the GRC system will look like, how current processes could be included, and identify silos.
Identify your risks: Next, identify all the regulations, standards, and internal controls your organization manages. Consider not just the well-known regulations and standards like HIPAA and PCI DSS, but also state and local regulations. Pinpoint the types of risk your organization faces, such as organizational, reputational, and strategic.
Design a plan: Once your organization has a clear picture of the regulations and risks that will shape your GRC strategy, you can begin to draft a plan. It may be easier to focus on one of the three components of GRC first (potentially the one that gives your organization the most trouble). At this point, you should also define how success will be measured.
Start small, focusing on key processes: As mentioned above, a phased approach allows an organization to start small and focus on the most important area. Start with the organization's highest priorities, then expand the program. This will help show value faster, and garner continued support from stakeholders.
Create a system for continuous monitoring: Consider yearly or biannual audits and reviews of your GRC strategy to gauge its effectiveness and make adjustments. As your GRC strategy matures, the processes that guide your organization will become more effective. 
Ready to implement your own GRC strategy? Download this quick reference sheet with step-by-step implementation instructions and a handy list of do's and don'ts to ensure a successful roll-out. 
Get the GRC Strategy Worksheet
Implement your own GRC strategy using this reference sheet with step-by-step instructions.

How to assess your GRC maturity 
Developing a GRC strategy is a journey, not a one-and-done task to be checked off a list. It takes time and hefty data collection along the way. 
For organizations just beginning to rethink their GRC approach, it's helpful to determine where your organization lands on the GRC maturity spectrum. Created by OCEG in 2016 and since expanded, this model serves as a benchmark for planning and executing a GRC program.
Ad hoc: Minimal activities are in place to track risk, but these activities are siloed and only addressed as needed. 
Fragmented: GRC is more strategic, but information is not shared between departments. Additionally, success is not well-measured.  
Defined: Silos between departments begin to break down, and information is shared. At this point, the business operates off of a common framework, and GRC benefits are measured.  
Integrated: All departments are aligned with the GRC strategy, and communication is ongoing. Automation has been introduced to streamline processes, and business benefits are measured. 
Agile: Risk and compliance is continuously monitored and buy-in from executives has been achieved. Risk-first decision-making is seen company-wide, and risks are managed in real-time.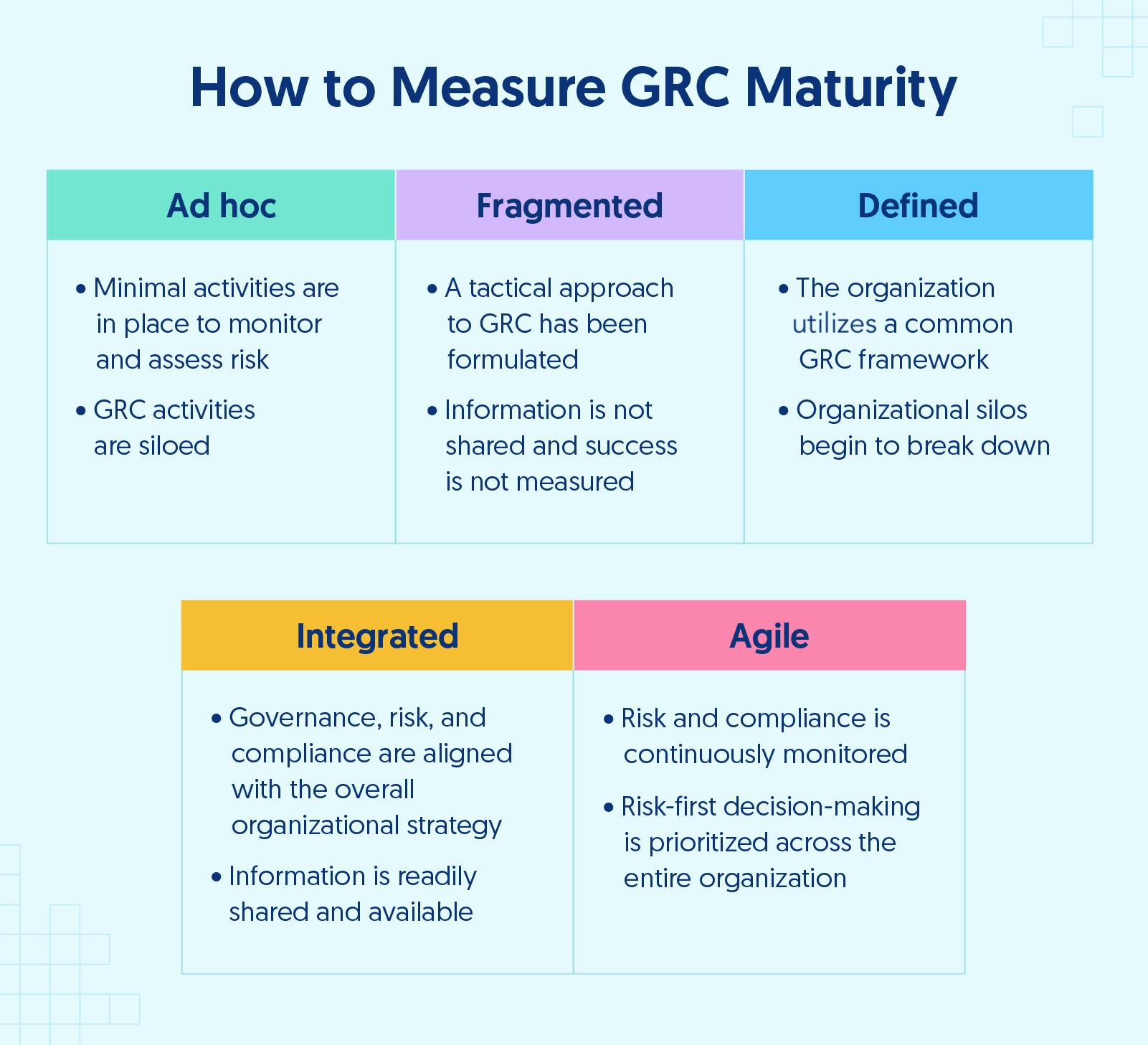 Success metrics for GRC programs
Gauging the success of your GRC strategy with clearly defined metrics will help your organization deliver on outcomes and hit goals. 
Three areas to monitor when tracking a GRC program's effectiveness are: 
Efficiency: If GRC functions take less time than before the strategy was deployed, that can be a positive sign that your strategy is working. 
Effectiveness: Consider how much more accurate, timely, and reliable your organization's GRC-related information has become. 
Agility: Examine how well your organization keeps up with and responds to dynamic regulatory requirements, compliance requirements, and risk environments.
There are many success metrics you could use to measure your GRC approach, but here are a few to consider: 
The maturity score of your GRC program
The frequency of risk assessments
The number of critical findings from risk assessments
The average time it takes to remediate risk incidents 
The number of critical or high audit findings
The percentage of internal audits completed by deadline
The mean time between failures (MTBF): The average number of minutes (or hours, days, weeks, etc.) since a system or equipment failure  
GRC best practices
It may seem overwhelming to implement a cohesive GRC strategy. Still, industry experts have many tips that can help make it a smoother process. 
Here are a few of those ideas: 
Use a business case to justify the need for a GRC strategy: Evaluate the short- and long-term value of a GRC program, including the scope, cost, and operational benefits. 
Get buy-in from executive leadership: The best GRC strategies have the support of the C-suite. Involve leadership within the GRC strategy by assigning roles and responsibilities. 
Prioritize your GRC objectives: Whether you want to reduce fines or improve agility in the face of new regulations, identifying why you need a better GRC strategy will help shape your objectives. 
Train employees on the importance of GRC: Conduct internal training to educate employees on the value and processes of the GRC strategy. 
Look for feedback: Allow for constructive input from all employees during the initial roll-out to improve and adjust.
Loop IT into your GRC strategy: Be sure to collaborate with your information technology team throughout GRC strategy creation and implementation. 
Keep an eye on competitors: Benchmark your company against other leaders in your industry to see how yours stacks up. Have you seen leaders in your industry end up in the news for unsavory non-compliance issues? Let those examples serve as a learning opportunity to train your team on how to identify and avoid similar risks. Additionally, encourage your team to attend GRC webinars to learn about the tools and strategies others are using to optimize their GRC strategy. 
Adjust your GRC strategy over time: Automate and optimize your GRC strategy over time to adopt a more proactive approach to governance, risk, and compliance.
Evaluate remote and hybrid work: Mapping out remote work landscapes can help organizations mitigate risks associated with remote user access. 
What to look for in a GRC solution
Technology is key to helping organizations achieve their GRC objectives and save time through automation. And while GRC is more than just software, digital tools can help companies streamline processes and identify gaps. 
Here are a few key aspects to consider when shopping for GRC software:
Flexibility: Look for a GRC solution that enables you to change processes, workflows, and reporting.   
Integrations: Look for a solution that easily integrates with internal and external tools. 
Support for future frameworks: As more regulations and standards are introduced, you want a solution that can adapt to future standards. 
Automation: 25% of GRC professionals say there's not enough time in the day to execute GRC plans, making automation a key aspect of a GRC platform. 
Customizable reporting: Your organization is unique, and the data you'll need to track within your GRC tools will be too. 
You'll also want tools that include: 
User-friendly dashboards and reports
Risk scoring
Third-party risk management
Audit management
IT risk management and mitigation
Document management
Policy management
Operational risk and control management
How Secureframe can improve your organization's GRC
Secureframe helps companies achieve and maintain security by streamlining the compliance process. 
Our tools save teams hours and headaches by automating hundreds of tasks through seamless workflows. Automating redundant tasks relieves pressure on team members and minimizes the risk of human error. 
Using a platform like Secureframe makes it easy for teams to get compliant or implement best-in-class security programs. We help you build trust and stay secure.
We also pair organizations with security experts to help answer questions along the way as you build out your GRC program. Find out more about how we can improve your organization's GRC capability by requesting a demo today.