Understanding GRC and how to implement and maintain a GRC program can be difficult. 
To help, we've explained how GRC software can help simplify the process and what functionality you should be looking for. We've also collected the best free GRC tools and resources from trusted authorities to guide your implementation and improvement processes.
What are GRC tools?
GRC tools are software applications that businesses can use to automate and streamline GRC activities. They can not only reduce the manual work required to implement and maintain a GRC program — they can also improve visibility and coordination across business units, centralize and enhance risk management, and help ensure continuous compliance. 
The best GRC tools encompass data governance, policy management, risk management, compliance, and internal auditing and can help an organization with the following tasks:
Automatically track assets and resources
Ensure personnel read and accept policies and complete training
Map controls to compliance requirements
Test and continuously monitor controls
When evaluating GRC tools, you might look for the following features:
Enterprise policy management: A GRC tool should help you set up, manage, and distribute policies quickly and easily so you never fall out of compliance. Ideally, the tool will come with policy templates so you don't have to start from scratch.
Risk management: With a GRC tool, you should be able to track and triage security and privacy compliance risks, assign risk owners, and determine risk treatments and mitigation steps all in one place. Learn about Secureframe's new Risk Management tool to understand the full potential of a GRC solution.
Vendor risk management: A GRC tool can enable you to manage your vendor relationship lifecycle to mitigate vendor risk specifically and maintain a strong security and privacy compliance posture.
Personnel management: Using a GRC tool, you can ensure all personnel have the appropriate access control and completed the necessary training and policy reviews to stay compliant.
GRC training: With a GRC tool, you can automate the assignment, tracking, and reporting of GRC training and ensure new and existing employees complete it to remain compliant.
Automated evidence collection: One of the greatest benefits of GRC software is that it can automatically collect evidence that's necessary for the audit or framework that your organization is pursuing. 
Readiness reports: Look for a GRC tool that offers readiness reports, or a similar feature for easily tracking progress towards an audit like SOC 2® or tracking how closely you are following legal compliance guidelines like GDPR.
Continuous monitoring: Another major benefit of GRC software is that it can continuously monitor your tech stack to alert you of threats or non-conformities so you can fix issues quickly and proactively.
Control mapping: A GRC tool can help simplify the control mapping process with common controls. Using common controls, you can map one control across multiple framework requirements and avoid doing duplicate work. All Secureframe-authored frameworks, for example, utilize common controls to ensure a sleek compliance program.
Recommended Reading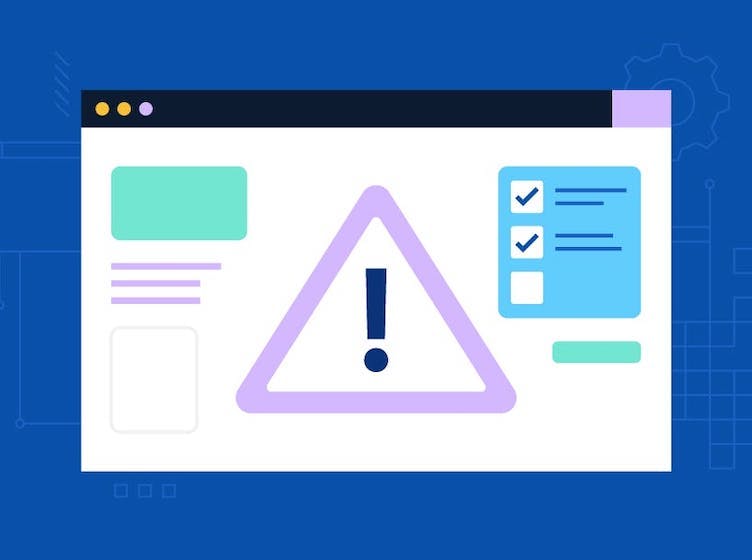 Vendor Risk Management (VRM): How to Implement a VRM Program that Prevents Third-Party Breaches
Free GRC tools and resources
The tools and resources below include free ebooks, checklists, and templates that can help you develop and improve a GRC program at your organization. 
GRC Capability Model 3.5
Also known as the OCEG Red Book, the GRC Capability model is the core GRC standard. It defines common components, elements, and information requirements, and provides a unified vocabulary and standardized practices for GRC professionals. 
NIST Risk Management Framework
NIST Risk Management Framework (RMF) provides a comprehensive, flexible, repeatable, and measurable process that any organization can use to manage information security and privacy risk for organizations and systems.
The GRC Pundit Blog
The GRC Pundit is a blog by Michael Rasmussen, who first defined and modeled the GRC market in 2002 and has since become an internationally recognized pundit on GRC. This blog has almost 500 posts dating back to 2007 and can be found on GRC 20/20 Research. 
The Secureframe Blog
The Secureframe blog is a regularly updated source for GRC content featuring expert insights, best practices, and free tools. 
GRC implementation checklist
This reference sheet includes step-by-step instructions for implementing your own GRC program.
Internal Security Audit Checklist
A comprehensive checklist that covers essential items, from device and software security to physical security, to guide your next internal security audit.
Vendor Management Policy Template
This policy template can be customized to identify and prioritize risky vendors and prescribe controls to minimize risk and ensure compliance with regulations and frameworks. 
Gartner IT Score for Security and Risk Management Sample Report
IT Score for Security & Risk Management is a strategic planning tool helping security and risk management leaders asset the current maturity level for each functional activity and an overall maturity score and prioritize areas for improvement. 
Use trust to accelerate growth