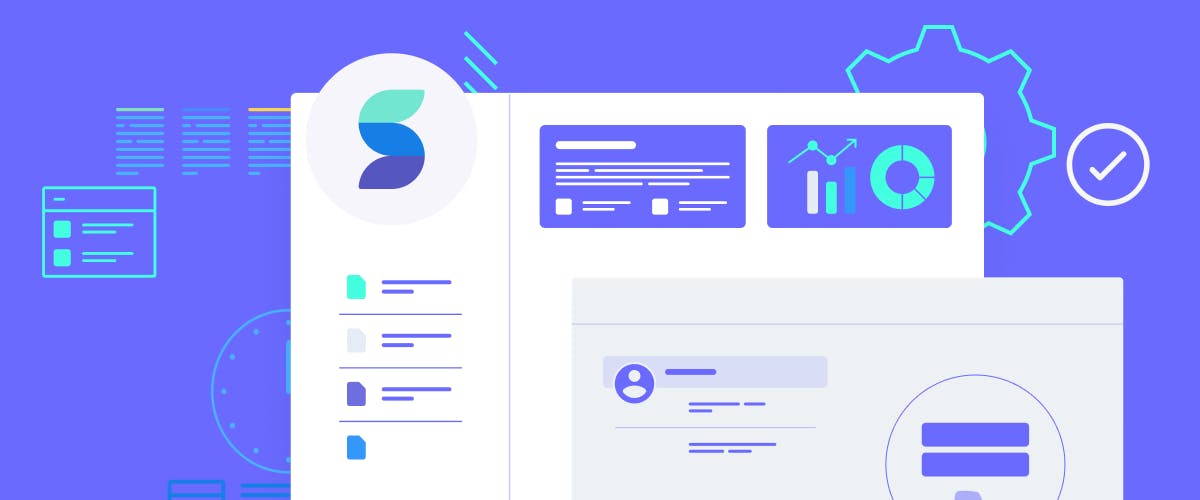 The traditional route to HIPAA compliance requires a substantial investment of time, money, and effort to achieve.
Automation can significantly reduce the amount of time and money needed to achieve HIPAA compliance by making the entire process more transparent and efficient.
How long does HIPAA compliance take without automation?
Achieving compliance with HIPAA requirements is a lengthy process that can consume a lot of internal resources. The process typically consists of: 
Completing a risk assessment and gap analysis
Implementing physical, technical, and administrative safeguards to comply with HIPAA Rules
Designating a HIPAA compliance officer to manage documentation and oversee ongoing compliance efforts 
Conducting regular HIPAA training for all staff that interface with PHI
Collecting and maintaining business associate agreements
Establishing a breach notification process
Documenting evidence of ongoing compliance in the event of an audit 
Once you achieve compliance, you have to maintain it. This includes monitoring and improving your safeguards, ensuring staff complete periodic security training and policy reviews, and maintaining documentation and evidence of compliance. 
How much does HIPAA compliance cost without automation?
The cost of HIPAA compliance varies depending on various factors, including the size and type of your organization, strength of your existing data security and privacy posture, and whether you need to hire external consultants. 
HIPAA compliance costs often include:
Vulnerability scanning and/or penetration testing
With a penetration test, also known as a "pen test," a company hires a third party to launch a simulated attack designed to identify vulnerabilities in its infrastructure, systems, and applications. It can then use the results of that simulated attack to fix any potential vulnerabilities. Penetration tests cost between $1-5k, depending on the size of your organization and the complexity of your systems.
Security Tools and Training
Fixing gaps in your data management system can mean purchasing new security tools. You will also need to invest in employee security training.
Consulting Fees
Some organizations without internal HIPAA compliance expertise choose to hire a consultant to help them implement and evaluate their safeguards, complete a gap analysis, develop a remediation plan, and conduct a readiness assessment. If you choose to hire a consultant, expect to pay an additional $200-350 per hour, depending on your needs.
Smaller organizations can expect to spend around $12k and up on HIPAA compliance, while the cost of compliance for larger organizations can reach hundreds of thousands of dollars. And because covered entities and business associates must continuously maintain compliance, many of these are recurring annual costs.
How Automation Can Help Cut the Costs of HIPAA Compliance
Security and privacy compliance automation platforms like Secureframe can reduce the time and monetary costs of HIPAA compliance significantly by making the entire process more efficient. 
Policy templates make it faster and easier to build your library of HIPAA policies. In-platform security training eliminates the need to purchase another tool. And easy access to a team of compliance experts means you won't have to rely on expensive consultants to know you have the proper safeguards in place. 
Checklists and Dashboards for At-a-Glance Reporting
Assign tasks to individuals on your team and get an overview of your current compliance status. You'll get a real-time view of what's looking good and what you can do to improve your security and privacy posture.
Automated Evidence Collection 
We automatically pull evidence throughout the year so you always have documentation to prove HIPAA compliance at hand. Easily upload and classify any additional evidence to the Data Room for export in the event of an external audit.
Expert Support at Every Step
Our team of in-house HIPAA compliance experts has decades of advisory and consulting experience. They take the time to understand your organization's specific systems and requirements, provide tailored advice for meeting HIPAA requirements, and guide you through implementing the proper safeguards.
Continuous Monitoring to Maintain Compliance
From your cloud infrastructure to your vendor ecosystem, we continuously scan and monitor your tech stack for vulnerabilities and help you stay compliant year after year.
Hundreds of companies trust Secureframe to manage HIPAA compliance. If you're ready to get started, schedule a demo with one of our product experts.