Compliance Glossary
Welcome to our list of commonly used security and compliance terms.
SOC 2 Type 1 is a type of Service Organization Control (SOC) report that assesses the suitability of a service provider's controls related to security, availability, processing integrity, confidentiality, and privacy of customer data. It is based on the Trust Services Criteria (TSC) developed by the American Institute of Certified Public Accountants (AICPA).
In a SOC 2 Type 1 report, an independent auditor evaluates the design and implementation of the service provider's controls as of a specific date. The report provides an opinion on the effectiveness of these controls in meeting the TSC criteria. It is important to note that SOC 2 Type 1 does not assess the operating effectiveness of the controls over a period of time, but only at a point in time.
The SOC 2 Type 1 report is intended to provide assurance to customers and other stakeholders that the service provider has appropriate controls in place to protect their data and ensure the integrity of the services provided. It is often used by cloud service providers, data centers, and other service organizations to demonstrate their commitment to security and compliance.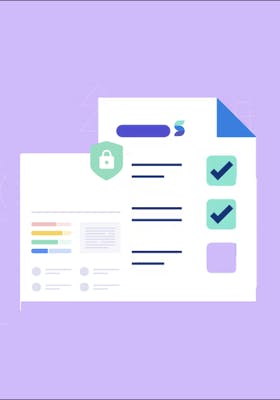 Recommended Reading
SOC 2 Type 1 vs Type 2
Join the thousands of companies using Secureframe