Introducing the SOC 2 Compliance Hub: 35+ Free SOC 2 Resources
Today we're excited to share our new SOC 2 Compliance Hub, a library of 35+ free resources that covers everything you need to know about SOC 2 compliance in one spot. 
Learn the basics of SOC 2, understand the audit process, get best practices for achieving compliance, and much more. 
Check out the complete SOC 2 Compliance Hub here. 
New Resources to Simplify SOC 2 
Part of the challenge of SOC 2 is that it can feel daunting and complex. We built the Hub as a one-stop resource to demystify the compliance process, with 35+ articles plus dozens of illustrations, charts, and infographics. And our in-house SOC 2 compliance experts added insights and best practices from their 50+ years of combined experience throughout. 
The Hub offers a self-guided learning experience. You can navigate sequentially to learn about SOC 2 from start to finish, or use the chapter navigation to jump directly into the information you'd like to learn. You can also use the search bar on the Hub main page to quickly find answers to specific questions.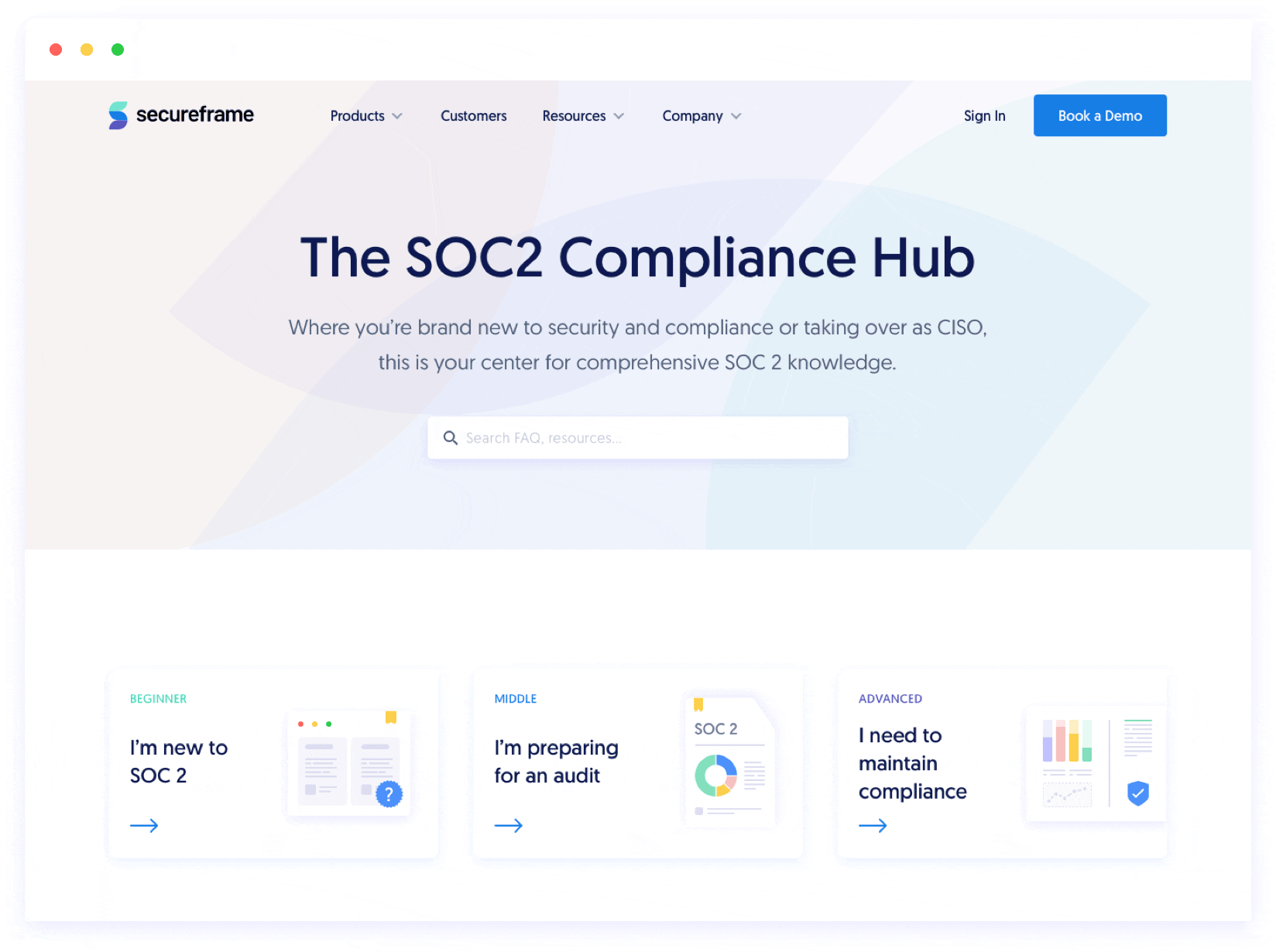 What's inside the SOC 2 Hub? 
We've broken the SOC 2 Compliance Hub down into six main categories:

Let us know what you think!
We'd love to hear your thoughts on our latest resource. What would you like to see added? Reach out to us on Twitter and LinkedIn with your suggestions.