Humans of Secureframe: Head of Product Marketing Scott Sugimoto on the Power of a Great Team Environment
Progressing through school is inherently an individual endeavor. Sure, you have some team projects and team activities, but largely it's up to you to do the work and get the grade. And even though I played soccer (badly) for a decade, I never truly felt part of a team. Ironically, it wasn't until I started fencing, an individual sport, that I understood the power of a great team. Standing up on the podium as an individual champion is an amazing feeling, but the experience of celebrating a team victory is one that stays with you.
Team fencing is basically a round robin of individual bouts where 9 fencers face off against another school's 9 fencers in 27 bouts. Rooting for, supporting, and being supported by a tight-knit group of people while scraping out 14-13 wins was exhilarating. All of us were pushed to work harder for each other and we eventually got third in the NCAA championships.
I've sought this sense of teamwork throughout my career. I spent 7 years as a technology consultant at Accenture and loved the experience of working with small teams to implement Salesforce within a specific timeframe. Along the way, I got to experience many different management styles and team dynamics, which also taught me that the foundation of creating a great team environment is creating a sense of safety to provide feedback, having clear goals and expectations, and proper planning given the resources available.
After a brief stop at business school to pivot my career from consulting, I joined Salesforce's product marketing organization focusing on Sales Cloud. Working at Salesforce was a masterclass in product marketing. During my time there I worked on nearly every product marketing function, from product launches and sales enablement to content creation and public speaking. We also had a great team dynamic on the Sales Cloud team, which made the mad rush to prepare for Dreamforce every year stressful but fun. Having a clear goal and hard deadline made it easy to align the team to produce their best work.
My next two stops after Salesforce, Workato and New Relic, reinforced my belief in the importance of creating a strong team environment and provided experience building out product marketing at smaller companies. It requires a lot more hustle, but the impact you're making is much larger.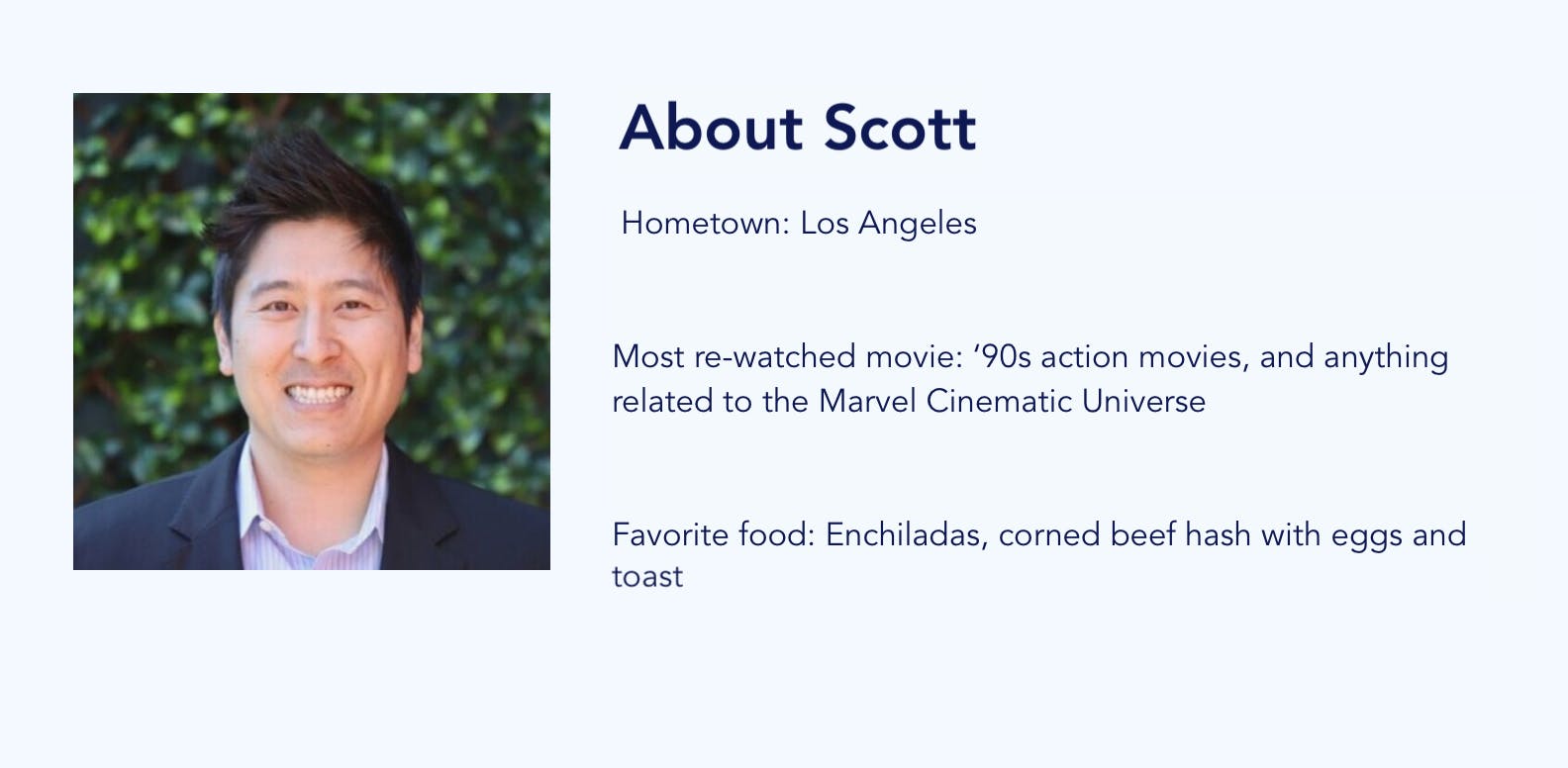 Joining a Winning Team
I really enjoyed working with my manager and team at New Relic, which made the decision to join Secureframe difficult. In the end, I couldn't pass up the opportunity to manage my own team, build product marketing from the ground up, and join a company changing the face of security and compliance, which is foundational to every organization's success in today's world.
However, the tipping point for joining Secureframe came once I met the entire team. Everyone I interviewed with, from the CEO, Shrav, to the marketing team, seemed like someone I would genuinely like to work with. This was a team that I wanted to be a part of and after seven months I can look back and say we've done some amazing work together, from our Series B announcement in February to the release of our GDPR and CCPA compliance frameworks. 
Focus on Execution and Planning
The best part about joining as the Head of Product Marketing is getting to use all of my past experience. As part of the small but fast-growing marketing team at Secureframe, I'm focused on efficient execution of high-impact projects, which utilizes my project management experience from Accenture. To juggle multiple projects and drive deliverables that touch teams across the company, I've had to leverage Asana for coordination and planning.
Along with planning, I am also executing. While it is challenging to jump from one task to another hour after hour, it's rewarding to see that my years of experience in product marketing have prepared me to act quickly while maintaining a high bar for quality.
Executing great product marketing starts with messaging and positioning. Only after you understand your target audience — and there may be many — can you write messaging that speaks to them and position yourself in a way that highlights your relevant differentiators. 
Once you have messaging and positioning set and verified by leadership, that's when you can truly move quickly and develop everything else that product marketing does. Sales enablement, first-call decks, case studies, web copy, and more can all be created quickly because you intimately understand the message you're trying to convey and the evidence that supports it.
Setting Clear Expectations
As the Head of Product Marketing, I believe my main role is to provide clear guidance on strategy so my team can prioritize activities with the highest impact. Also important are supporting the team in driving initiatives that will grow their careers and handling external noise that could distract them from achieving their goals. I make sure my team knows what they need to do, why they're doing it, and are set up to succeed.
To support expectation setting, having strong avenues of communication is critical. Startups are fast-paced, constantly shifting environments, so staying on the same page is difficult without everyone talking to each other. I believe team environment is also important here as lines of communication will break down when cross-functional teams feel they are working in a silo.
Creating a Team Environment
Finally, creating a supportive team environment where people feel safe highlighting issues they're facing is most important to me. There is a difference between creating a strong team environment on a sports team versus a business team, but I believe that feeling of wanting to support each other can be achieved. 
I believe that teams can only move quickly if members are motivated to contribute because they know management has their back. Product marketing is often pulled in hundreds of directions at once, so my role is to ensure my small team doesn't burn out from trying to do everything when just a few activities will have an outsized impact.
If you're looking for a new opportunity with a dynamic, fast-growing team, take a look at our open positions. In addition to hiring product marketers, we're adding team members across sales, product & engineering, marketing, and operations.