Introducing the GDPR Compliance Hub: 15+ Free Resources to Simplify Compliance
Today we're excited to announce our new GDPR Compliance Hub, a collection of 15+ free resources that covers everything you need to know about GDPR compliance in one place. 
Learn the basics of this landmark data privacy law, understand the compliance requirements, get tips and resources for achieving continuous compliance, and much more. 
New resources to simplify GDPR
GDPR is impacting organizations across the world, not just those in the EU. Many are spending millions to get and stay compliant, while others are being fined hundreds of millions for GDPR violations.
We built the Hub as a one-stop resource to demystify the compliance process, with 15+ articles and over a dozen illustrations, charts, and infographics. Our team of GDPR experts added insights and best practices from their years of auditing experience throughout the Hub. 
The Hub offers a self-guided learning experience. You can navigate sequentially to learn about GDPR from start to finish, or use the chapter navigation to jump directly into the information you'd like to learn. You can choose a learning path depending on where you are in the compliance process. You can also use the search bar on the Hub main page to quickly find answers to specific questions.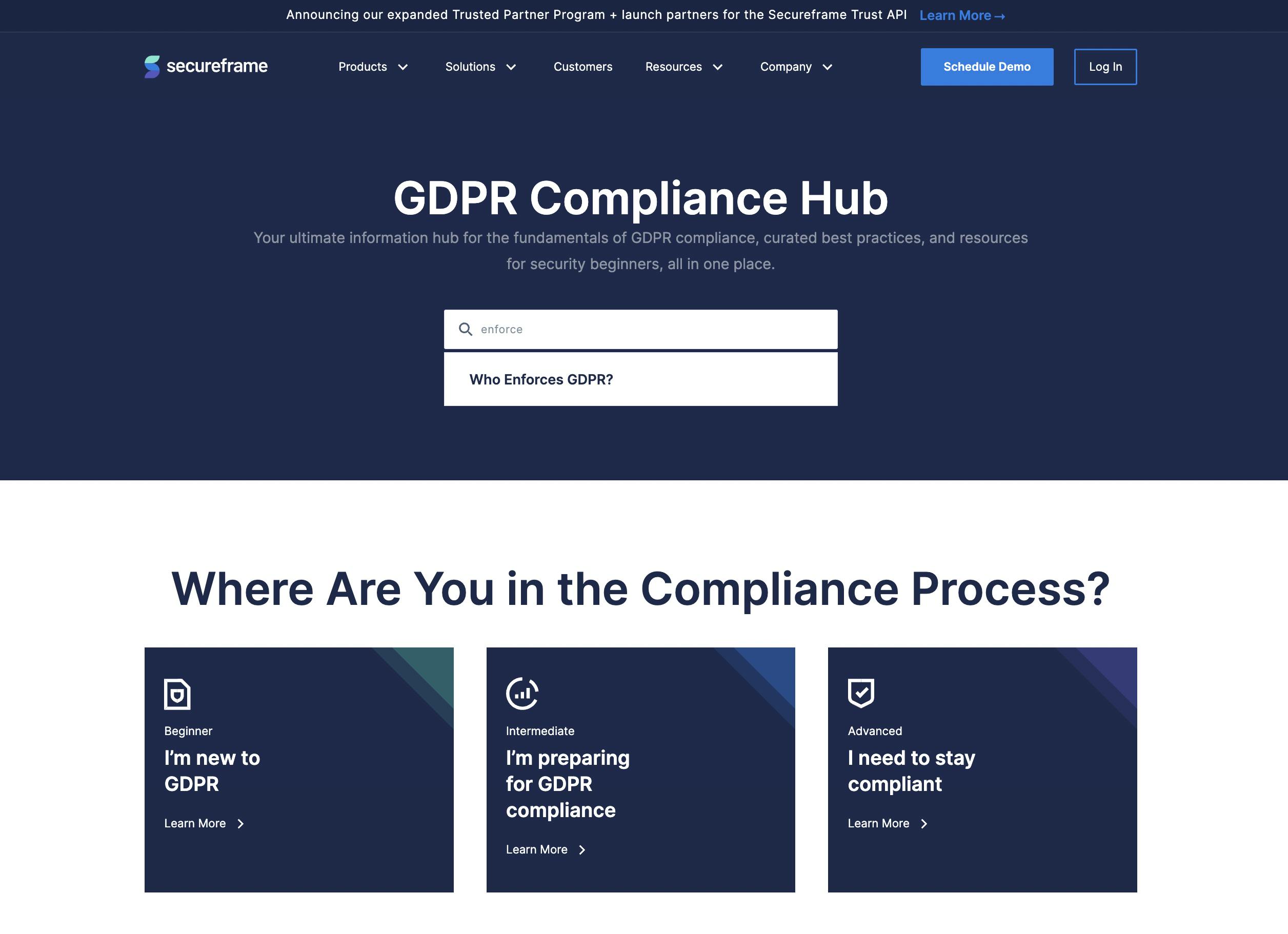 What's inside the GDPR Hub? 
The GDPR Compliance Hub is broken down into four main categories:

Looking for more compliance resources?
Check out our new library of compliance resources, from additional compliance hubs on popular frameworks to policy templates, readiness checklists, and much more.