20+ Cybersecurity Podcasts to Listen to Stay Informed about News, Threats & Trends
Cybersecurity and information security experts are challenged with maintaining an exhaustive understanding of today's threat landscape and technologies in order to effectively protect their organization. To do so, many turn to podcasts as a source of news and analysis on the latest cybersecurity trends and threats.
Below, we've compiled a list of highly-rated cybersecurity podcasts that you can tune into to stay informed about what's happening in the cybersecurity world. These combine actionable information and entertainment on timely and relevant topics that can help you defend your organization — and yourself — against cyber attacks.
Cybersecurity podcasts
The cybersecurity podcasts below provide a range of perspectives on topics like malware, vulnerability management, and women in cyber. By featuring podcasts with different hosts, formats, and target audiences, this list is meant to provide options for many types of listeners.
1. Security Now!
This podcast covers a wide range of cybersecurity topics, including malware, ransomware, data privacy, passwords and authentication, encryption, zero-day exploits, browser vulnerabilities, and bug bounty programs. It has been running since 2005 and is known for its in-depth analysis by hosts Steve Gibson, the creator of the first anti-spyware program and cybersecurity author, and technology expert Leo Laporte.
2. Agent of Influence
Agent of Influence is a podcast hosted by NetSPI Field Chief Information Security Officer (CISO) Nabil Hannan, who has over 15 years of cybersecurity experience. During each episode, Hannan interviews cybersecurity executives and thought leaders to discuss best practices and trends in the world of cybersecurity, with a particular focus on vulnerability management.
3. Smashing Security
Smashing Security is an award-winning podcast hosted by cybersecurity industry veterans Graham Cluley and Carole Theriault. Weekly episodes feature entertaining and insightful discussions on the latest security news, privacy issues, and online scams. 
4. The Cyber Queens Podcast
Hosted by cybersecurity leaders Maril Vernon, Erika Eakins, and Amber Devilbiss, The Cyber Queens Podcast covers a broad range of topics in the tech industry, with a particular focus on inspiring and empowering Gen-Z women and LGBTQ+ minorities to enter the cybersecurity field.
5. The Privacy, Security, & OSINT Show
Hosted by Michael Bazzell, a veteran government computer crime investigator and author of Open Source Intelligence Techniques, this podcast presents news and opinion on privacy, digital security, and open source intelligence (OSINT). The goal of the show is three-fold: to help you become digitally invisible, stay secure from cyber threats, and make you a better online investigator.
6. Hacker And The Fed
Hacker And The Fed refers to the two hosts: Chris Tarbell, a former FBI Special Agent and co-founder of the elite cybersecurity firm NAXO, and Hector Monsegur, an ex-Anonymous/LulzSec blackhat hacker and top network penetration tester and security engineer. These two break down the must-know cybersecurity news and topics of the week and provide takeaways for keeping your company, your family, and yourself safe from cyber attacks.
Recommended reading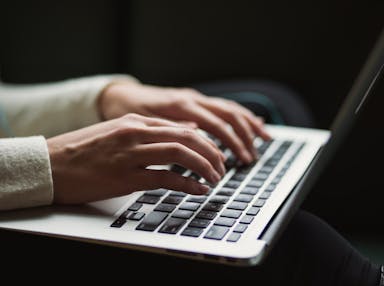 70+ Cybersecurity Statistics to Inspire Action in 2023
7. Darknet Diaries
Hosted by former network security engineer Jack Rhysider, Darknet Diaries is an award-winning podcast that tells stories about real-life cybercrime incidents, hacktivism, shadow government activity, and other parts of the darknet. With a focus on the people behind these activities, Darknet Diaries has featured hackers, physical penetration testers, darknet market vendors, security researchers, and more. Its large following includes both technical and non-technical audiences.
8. CyberWire Daily
CyberWire Daily hosted by Dave Bittner provides daily cybersecurity news and analysis for industry leaders to get up-to-speed on cybersecurity and stay one step ahead. Published each weekday, the program includes interviews with a wide spectrum of experts from industry, academia, and research organizations all over the world. It covers a range of topics, including threat intelligence, privacy issues, and industry trends.
9. Risky Business
Presented by former security journalist Patrick Gray, this podcast focuses on the latest cybersecurity news. Launched in 2007 and published weekly, it features analysis of emerging threats and in-depth interviews with security professionals. 
10. CISO Series Podcast
Formerly named CISO/Security Vendor Relationship Podcast, the CISO Series Podcast is hosted by cybersecurity journalist David Spark and veteran CISOs Mike Johnson and Andy Ellis. Every week, it features discussions, tips, and debates from security practitioners and vendors on how to work better together to improve security for themselves and everyone else.
Recommended reading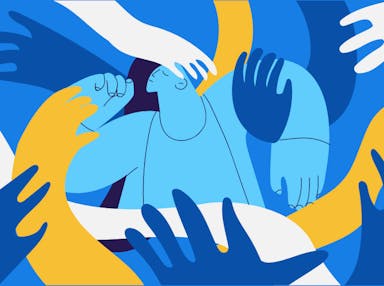 50 Influential CISOs and Cybersecurity Leaders to Follow
12. The Risk Management Show
Hosted by Boris Agranovich, the Risk Management Show presents interviews with risk managers, CEOs, and thought leaders who have compelling stories, insights, and ideas about what's working in risk management today. Topics covered include supply chain risk, compliance, enterprise risk management, geopolitical risk, and more.
12. Malicious Life
Malicious Life is hosted by author and cybersecurity expert Ran Levi, who delves into the history of cybersecurity. Each episode explores significant events, hacks, and the people behind them through a mix of storytelling and expert interviews with real hackers, security experts, journalists, and politicians.
13. Cybersecurity Today
Hosted by journalist Howard Solomon, this podcast delivers updates on the latest cybersecurity threats to businesses, data breach disclosures, and fines and penalties. It has covered many threats in real-time, including the MOVEit hacks, and lessons learned. It also provides insights into how you can secure your organization in an increasingly risky time. 
14. Cybersecurity Simplified
Cybersecurity Simplified is designed to break down cybersecurity news, trends, and threats for business people and managed services providers who aren't security experts. Hosted by David Barton, CTO of High Wire Networks, and Susanna Song, VP of Marketing and Communication at High Wire Networks and an award-winning journalist, this podcast has covered patch management, ransomware, and legal compliance, among other topics. 
15. Partially Redacted: Data Privacy, Security & Compliance
Hosted by Sean Falconer, Partially Redacted features in-depth conversations with experts on engineering, architecture, privacy, data, and security about their real-world experiences working in data privacy. They share practical advice and insights about the techniques, tools, and technologies that every company and professional should know about to use, manage, and protect sensitive customer data.
16. Hacked
Hacked features a unique story about hacking every episode. Hosted by Jordan Bloemen, communicator and storyteller, and Scott Francis Winder, technologist and computer security hobbyist, this podcast has covered everything from hacking an election to zoombombing to the world's first ethical satellite hacking exercise. 
17. She Said Privacy/He Said Security
Hosts Jodi and Justin Daniels bring on industry experts to discuss how privacy and security impact business in the 21st century. They've covered a wide range of topics, including the importance of privacy and security in product design, the future of data privacy in the US, the role of vCISOs, and AI governance. 
Recommended reading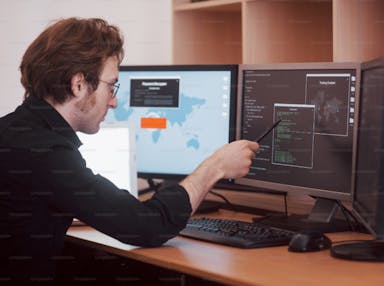 How Artificial Intelligence Is Shaping the Future of Cybersecurity
18. Cybercrime Magazine Podcast
Hosted by Scott Schober, Cybercrime Magazine Podcast features interviews with cybercrime and cybersecurity subject matter experts and thought leaders in the public and private sector, academia, law enforcement, and entertainment. It covers the latest news involving hacks and breaches as well as topics such as women in cyber, programs at high schools and colleges, and more. 
19. The Hacker Mind
The Hacker Mind is an original podcast from ForAllSecure and hosted by Robert Vamosi, a CISSP and award-winning information security journalist. It features stories from the individuals behind the hacks you've read about and explains some advanced techniques such as fuzz testing that can help solve some of the security challenges in software today. 
20. Cyber Rants
Cyber Rants is hosted by three longtime cybersecurity professionals, Zach Fuller, Mike Rotondo, and Lauro Chavez. They are frequently joined by guests who provide "refreshingly real" perspectives on everything and anything when it comes to cybersecurity and compliance. Episodes have provided deep dives into the Federal Trade Commission Safeguards Rule, on-site penetration testing, supercomputing, starting a career in cybersecurity, and much more.
21. Defensive Security Podcast
This podcast features discussions between Jerry Bell, VP and CISO of IBM Public Cloud, and Andrew Kalat, Security Director at Salesloft, on various cybersecurity topics from a defensive standpoint. In more than 200 episodes, Bell and Kalat offer strategies and techniques for protecting systems and networks against cyber threats.
Looking for other cybersecurity resources?
Podcasts are a great way to stay informed about the latest news, best practices, and perspectives in the cybersecurity world. If you're looking for additional ways to stay informed and get free resources, check out our compliance resources library for ebooks, templates, checklists, webinar recordings, and more. These free tools can help you simplify and streamline compliance and improve your security posture.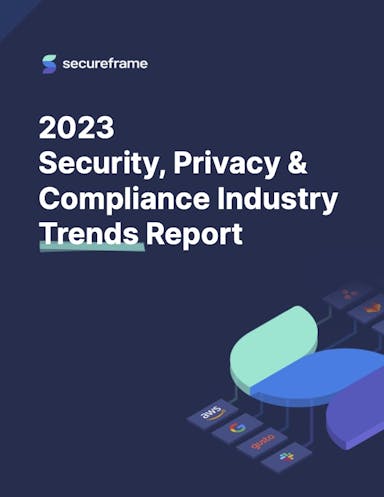 2023 Security, Privacy, and Compliance Trends Report
We spoke with information security experts and executives, leading audit firms, and experienced CISOs to identify the 10 trends to seize in 2023.