Achieve and maintain CCPA compliance with ease
Secureframe enables CCPA compliance so you can focus on your business
Request a Demo
Join the 1000+ companies using Secureframe
Everything you need to get and stay compliant easily
Set Up
policies and procedures needed to meet CCPA requirements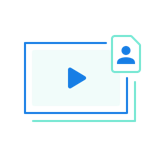 Train
and track your employees automatically with proprietary training videos
Mitigate
your organization's regulatory, legal, and financial risk
Show
your California end-users that their private data is safe
CCPA: California's landmark consumer privacy law
Companies that target or collect the personal data of California residents must comply with various privacy requirements and maintain certain security controls. Organizations that fail to comply with CCPA can be fined up to $2,500 per unintentional violation and $7,500 per intentional violation.
CCPA compliance requirements can include:
Providing California residents a way to know if their personal data has been collected 
Allowing California residents to opt-out of personal information sales, request disclosure of their collected personal information in a portable format, and request deletion of their personal data
Documenting and tracking personal information collection, processing, and sharing activities
Implementing security controls and policies to safeguard personal information
Assessing CCPA compliance for vendors that receive personal information
Training personnel with access to personal information on CCPA requirements
How it works
Secureframe's security compliance automation platform helps companies get and maintain CCPA compliance quickly and easily. We make the compliance process clear by providing procedures and policies vetted by CCPA experts, proprietary CCPA training for automated employee compliance, access to in-house experts, and everything else you need to get compliant in weeks. We also stay up-to-date on the latest CCPA regulations for you, so you can focus on what matters most…serving your customers and growing your business.
Meet your dedicated account manager
Set up your CCPA related policies and procedures
Train personnel on security and CCPA privacy requirements
Complete your CCPA readiness assessment
Maintain CCPA compliance
Set up CCPA policies and procedures fast
We help you design CCPA policies and procedures that are right for your business. Select from our library of policies, adapt them for your organization, and publish to your personnel for review.
Key Features
Access dozens of policies developed and vetted by in-house security experts and auditors, designed to withstand regulatory inspection
Easily publish policies for your personnel to review through our portal
Dedicated compliance experts who are all former information security (InfoSec) professionals available to provide guidance
Train personnel with Secureframe provided CCPA training
CCPA training can be expensive and complex. We've built our own up-to-date CCPA training series for personnel working with CCPA-protected data and those responsible for protecting it.
Key Features
Complete complex regulatory training within 30 minutes
Educate each of your departments on their responsibilities around collecting, processing, or transferring CCPA-protected data
Track employee training completion automatically in Secureframe's platform
Easily maintain CCPA compliance
We help you maintain compliance by staying up-to-date on the latest regulations and pass on important updates to you. As new policies, procedures, or other requirements are added to CCPA, our platform will be updated quickly.
Key Features
Seamless evidence collection and review processes for compliance assessments
Important updates to CCPA regulations shared with you and added to our platform
"The security training videos Secureframe provides have made tracking compliance across our employees incredibly easy. We're so excited that Secureframe has expanded its service offerings to GDPR and CCPA. We are confident Secureframe will continue to help Haystack achieve and maintain its future compliance needs seamlessly."
-Yingsong Wang, Information System Security Engineer, Haystack Team Inc