 Secureframe Audits
Grow Your Business Fast with Audits
Filling out security questionnaires opens the door to doing business with most companies. But the wording and types of security questionnaires varies wildly between companies. Now you can automate the process and get back to growing your business.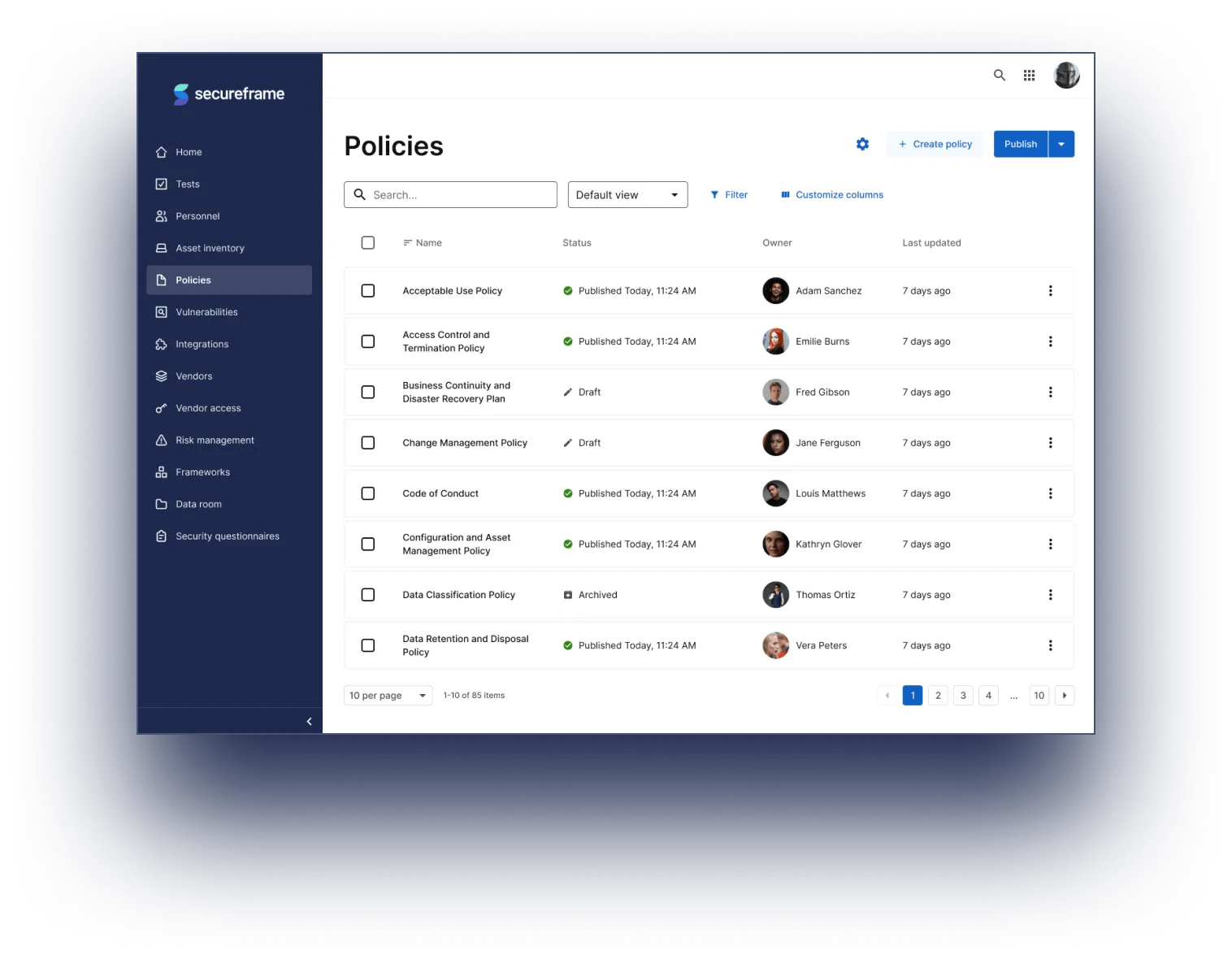 Benefits of Secureframe Security Questionnaires
One line about our philosophy around benefits. Ex: We believe success depends on the happiness of our employees, and we strive to ensure everyone has the opportunities they need to thrive professionally and personally.
7x less time spent filling out questionnaires
5x faster growth
More revenue
Fill out questionnaires fast with AI
Our AI platform automatically populates questionnaires for you and suggests answers for commonly asked questions.
Accelerate revenue with faster security approvals
Getting bogged down in the security review process can end a deal before it has time to start. Replying to security questionnaires fast puts you at the front of the line when it comes to closing a deal.
Keep answers up-to-date with Secureframe
Secureframe automatically keeps your answer bank up-to-date as your complex architecture changes.
Automate redundant work
Different parts of a business may not talk to each other, so having the security questionnaire for that company already populated can save your team hours of rework.
"Secureframe has the right team, the right platform, and the right experience to help businesses get SOC 2 certified within tight tireframes. I would not have finished my SOC 2 type 1 so quickly if I didn't have Secureframe."
Rachel Jenkins, Vice President of Engineering, Stream