Secureframe for Government
Secureframe's GRC platform enables government contractors to navigate complex security and privacy compliance efforts.
Remove any barriers to entry to sell to the public sector
Comply
with the latest framework requirements and regulations
Train
and track employee completion automatically with proprietary training
Remediate
any security issues immediately utilizing up-to-date remediation guidance
Reduce
manual effort through automated evidence gathering
How it works
To work with the federal or local governments, you need to be compliant with frameworks like NIST 800-53, NIST 800-171, CMMC or the NIST CSF. These frameworks have hundreds of requirements that you need to comply with. We simplified these into straightforward steps—saving you hours while delivering best-in-class security practices. Our dedicated customer support and compliance experts will help you navigate the frameworks you need to follow. 
Meet your dedicated customer support and compliance experts
Scan and secure your cloud infrastructure
Create your compliance policies
Easily train personnel on security and privacy requirements
Assess and manage vendor risk
Secureframe provides a readiness assessment
Complete an audit if necessary
Continually maintain compliance
Scan and secure your cloud infrastructure automatically
We connect with, monitor and help configure your cloud infrastructure to be secure and compliant. Plus, no need to install agents — we scan through read-only access.
Key benefits
Monitor 150+ cloud services including AWS, Google Cloud and Azure
Review vulnerabilities through our dashboard with associated risk scores and details.
Assess and manage vendor risk
We make it simple for you to complete vendor risk assessments, regularly review vendors and complete required due diligence. 
Key benefits
Perform and manage vendor risk assessments
Store, manage and review vendor security certifications and reports for SOC 2, ISO 27001, PCI DSS, CCPA and GDPR
Build compliance policies to work in the public sector
We help you design security policies that are right for working with the public sector. Select from our library of policies, adapt them for your organization and publish to your employees — all through the Secureframe platform.
Key benefits
Access dozens of policies developed and vetted by our in-house security and privacy compliance experts and former auditors
Easily publish to your employees for review and acknowledgement through the Secureframe platform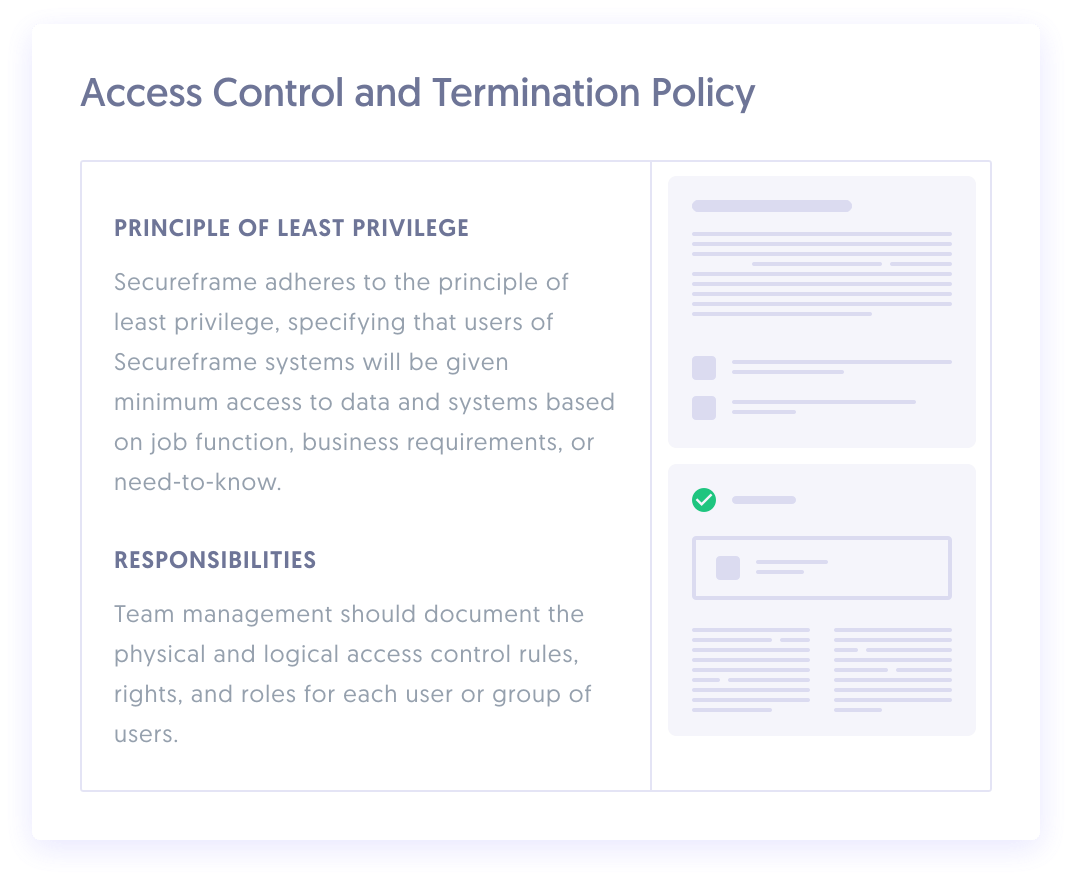 Easily onboard and offboard your employees 
Our workflows streamline the onboarding and offboarding process for your employees. Easily track that your designated in-scope personnel have completed background checks, security awareness training and acceptance of security policies — all through our employee dashboard.
Key benefits
Accelerate employee onboarding with our automated self-serve process
View employee progress across all assigned tasks through our reports and dashboards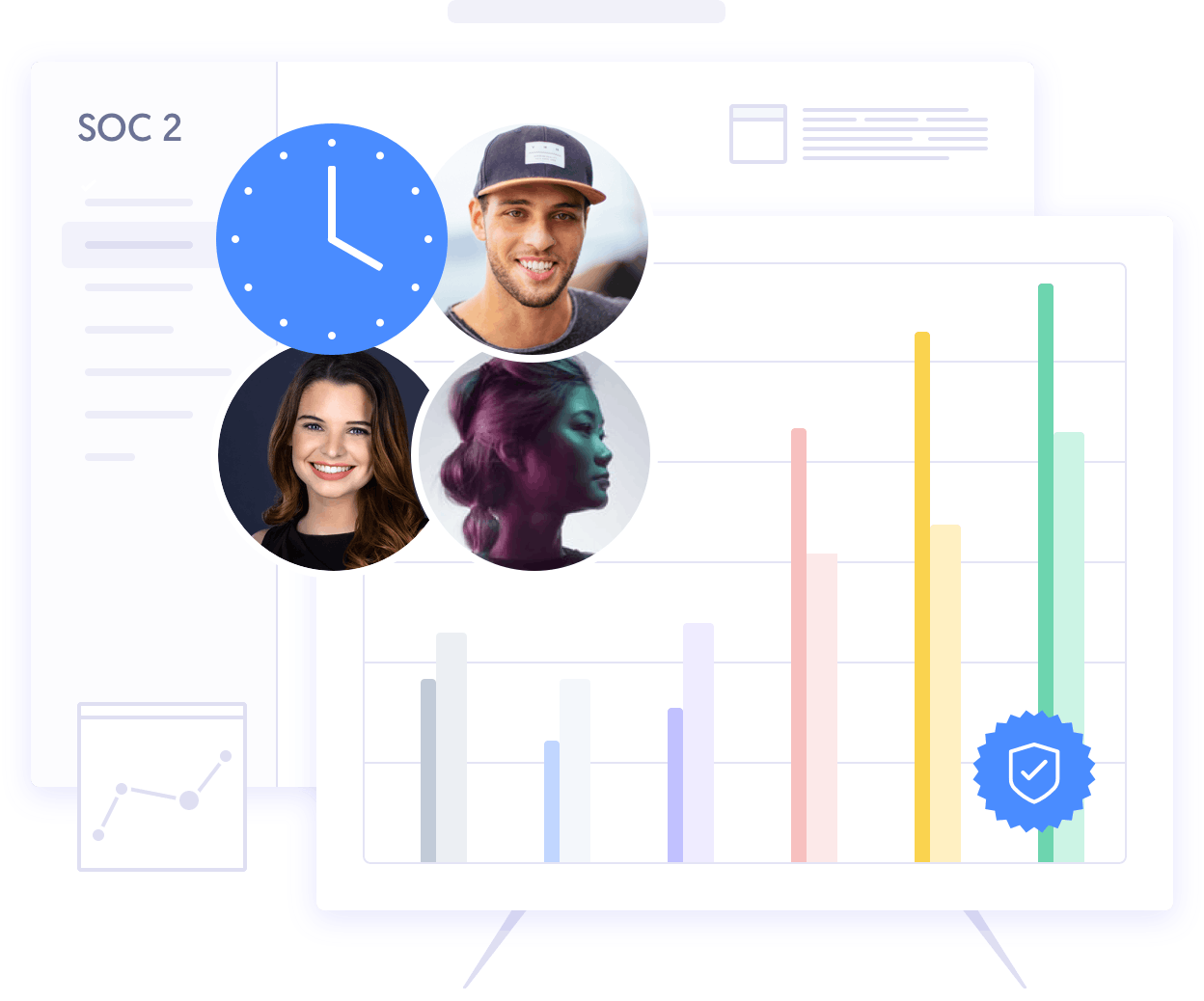 Stay compliant with continuous monitoring and automated evidence collection
We help you maintain compliance by continuously monitoring your compliance environment and notifying personnel when regular tasks are due. Ensure security and privacy compliance requirements are being met with real-time alerts on nonconformities across your tech stack — so that you can fix them quickly.
Key benefits
Automatic control testing via continuous configuration data collection from 100+ integrations
Seamless auditor evidence collection workflows and fieldwork processes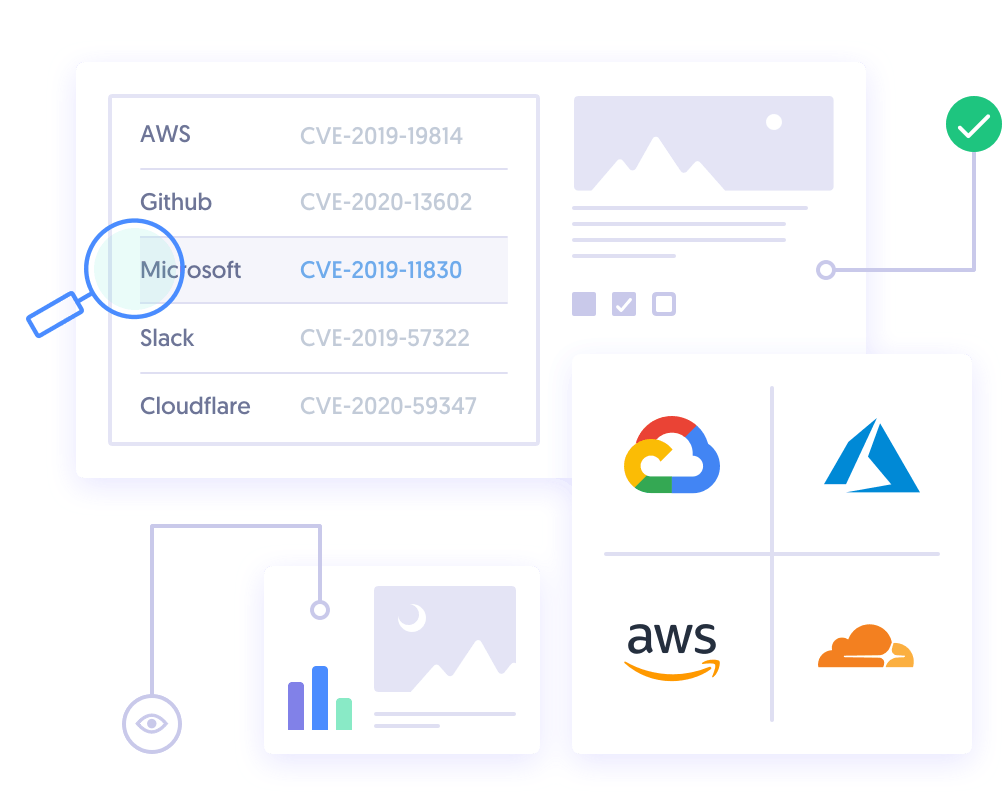 Ready to get and maintain compliance?