In an era where data breaches are becoming increasingly common, ensuring the security and privacy of sensitive information has become paramount. For organizations dealing with healthcare data or providing services to those that do, it is essential to be aware of and comply with relevant regulations.
SOC 2 and HIPAA are two regulatory frameworks that provide comprehensive guidelines on securing and protecting customer and patient data. By ensuring compliance with both SOC 2 and HIPAA, organizations not only protect themselves from potential data breaches, but also demonstrate a commitment to information security and privacy that is crucial in building trust.
We'll delve into SOC 2 and HIPAA compliance and how these two frameworks complement each other in providing robust cybersecurity and privacy protections.
What is SOC 2?
SOC 2 stands for Service Organization Control 2. It is a set of standards that companies must adhere to ensure that they manage customer data securely. Developed by the American Institute of CPAs (AICPA), SOC 2 is especially important for organizations that provide SaaS (Software as a Service) and cloud computing services.
The framework is based on five Trust Services Criteria: security, availability, processing integrity, confidentiality, and privacy. Security ensures that data is protected against unauthorized access; availability guarantees that the systems are operational and accessible when needed; processing integrity confirms that data processing is complete, accurate, and authorized; confidentiality maintains that sensitive information is protected; and privacy addresses the collection, use, retention, and disposal of personal information in accordance with an organization's privacy notice and applicable regulations.
There are two types of SOC 2 audit reports: Type I and Type II. SOC 2 Type I reports evaluate the design of internal controls at a specific point in time, whereas Type II reports examine both the design and operating effectiveness of the control environment over a period of time.
Recommended Reading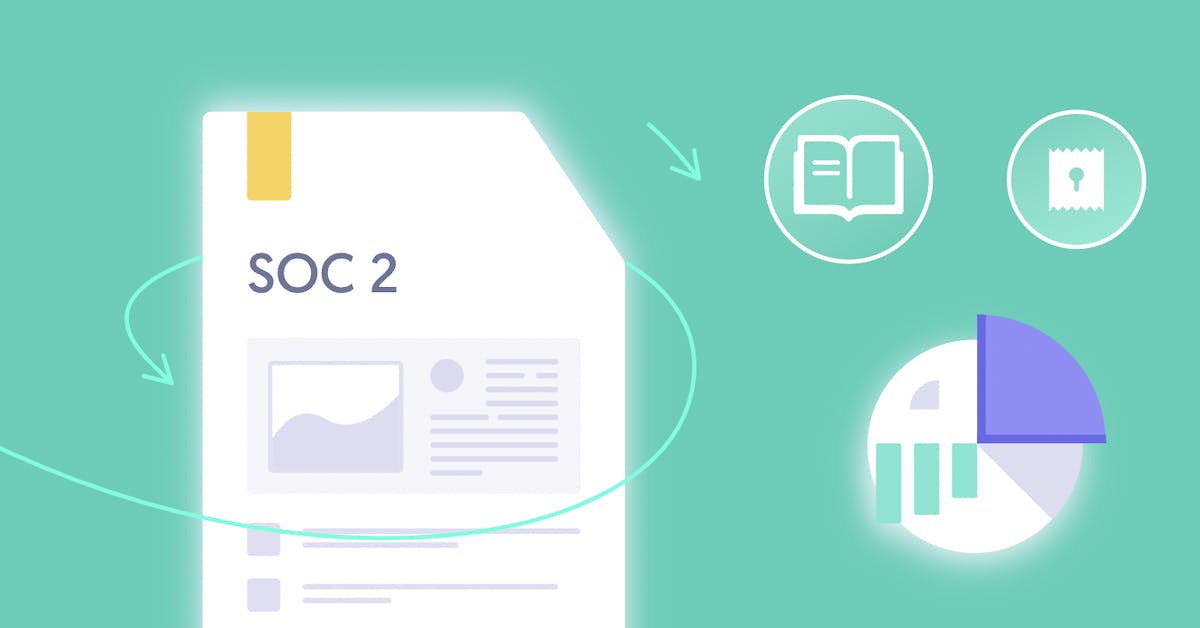 What is HIPAA?
HIPAA, or the Health Insurance Portability and Accountability Act, is US federal law that sets standards for the protection of sensitive patient data. It was enacted in 1996 with the primary objective to safeguard the confidentiality and integrity of patient health information, commonly known as PHI (Protected Health Information).
HIPAA is comprised of several rules including the Privacy Rule, the Security Rule, and the Breach Notification Rule. The Privacy Rule sets standards for how PHI should be used and disclosed. The Security Rule specifically deals with electronic PHI (ePHI) and mandates administrative, physical, and technical safeguards to ensure the confidentiality, integrity, and security of ePHI.
HIPAA compliance is mandatory for entities classified as covered entities or business associates. Covered entities include healthcare providers, health plans, and healthcare clearinghouses, while business associates are entities that perform functions on behalf of, or provide services to, covered entities involving the use or disclosure of PHI.
The Benefits of SOC 2 + HIPAA Compliance
Being compliant with both SOC 2 and HIPAA brings a plethora of benefits to healthcare organizations, particularly those handling sensitive patient data.
First and foremost, by adhering to both sets of regulations, organizations can implement robust security controls, mitigating the risk of data breaches and the financial and reputational damages associated with them.
Secondly, compliance with SOC 2 and HIPAA demonstrates a company's commitment to safeguarding customer data. This not only builds trust with current customers but also makes the organization more appealing to potential customers who value data security and privacy.
Lastly, SOC 2 and HIPAA compliance have complementary elements. SOC 2's Trust Services Criteria overlap with the HIPAA Security Rule. For instance, SOC 2's security and confidentiality criteria align well with HIPAA requirements for protecting ePHI.
By implementing controls and processes that satisfy both SOC 2 and HIPAA requirements, organizations can make their compliance efforts more efficient and effective.
How Secureframe Simplifies SOC 2 + HIPAA Compliance
The complementary nature of SOC 2 and HIPAA allows for an integrated approach to compliance, making it a strategic move for any organization in the healthcare industry or those working with healthcare data.
Secureframe's security and compliance automation platform saves hundreds of hours preparing for and maintaining SOC 2 and HIPAA compliance.
Create your SOC 2 and HIPAA privacy and security policies: Select from our library of policies, adapt them for your organization, and publish for your employees to review.
Train employees on security and privacy best practices: Track that your team has completed our proprietary security awareness training in a single dashboard.
Simplify vendor risk management: Track vendors that store, process, or interface with PHI and manage your business associate agreements in one place.
Continuously monitor SOC 2 controls and HIPAA safeguards: 150+ integrations automatically monitor and collect evidence to prove continuous compliance and simplify your audits. 
Learn more by booking a demo with a product expert today.