Compliance Glossary
Welcome to our list of commonly used security and compliance terms.
PHI stands for Protected Health Information. 
PHI is protected under the Health Insurance Portability and Availability Act (HIPAA), and includes any health data created, transmitted, or stored by a HIPAA-covered entity and its business associates. It includes electronic records (ePHI), written records, lab results, x-rays, bills — even verbal conversations that include personally identifying information. 
PHI is protected by the HIPAA Privacy Rule, which requires covered entities and their business associates to establish safeguards to maintain the security and confidentiality of protected health information. 
The US Department of Health and Human Services (HHS) defines 18 key identifiers that determine whether the information is classified as PHI:
Names
Identifying geographic information, including addresses or ZIP codes
Dates (except for the year) that relate to birth, death, admission, or discharge
Telephone numbers
Fax numbers
Email addresses
Social security numbers
Medical record numbers
Health plan beneficiary numbers
Account numbers
Certificate numbers
Vehicle identifiers, such as license plates or VIN numbers
Device identifiers and serial numbers
Web addresses
IP addresses
Biometric data such as fingerprints or retina scans
Full face images
Any other information that could potentially identify an individual, including for current and planned medical situations like prognoses, treatment or rehabilitation plans, or mental health evaluations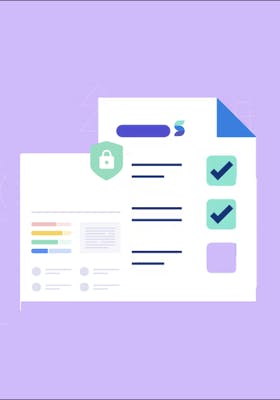 Recommended Reading
What is PHI Under HIPAA? Requirements for Compliance
Join the thousands of companies using Secureframe