 OFDSS
Achieve OFDSS Compliance
Secureframe can help you achieve OFDSS compliance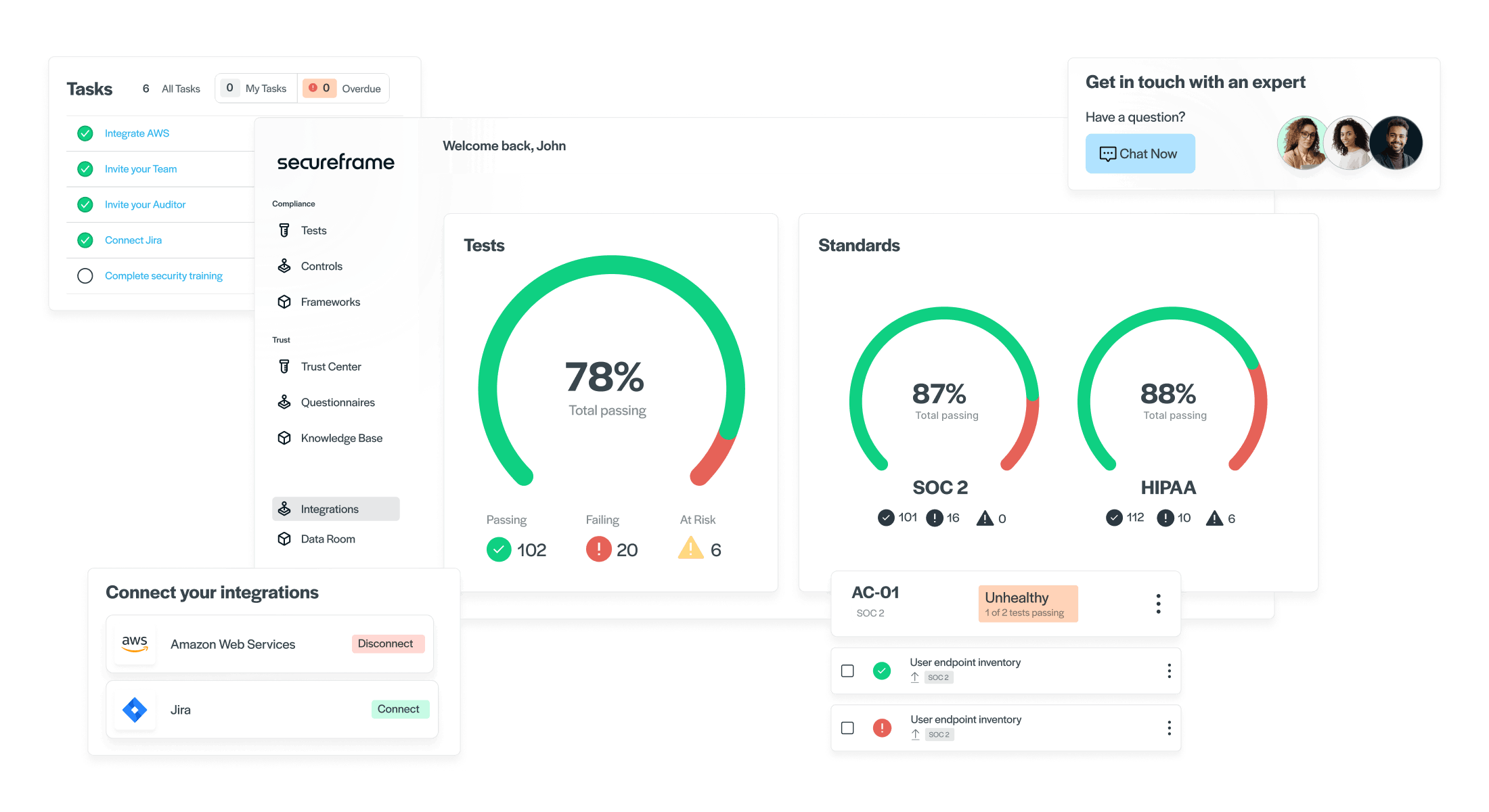 OFDSS: Raise the bar for security in the Fintech ecosystem
The Open Finance Data Security Standard (OFDSS) is a framework of requirements that address the security risks most commonly encountered by emerging fintech companies that handle sensitive information. This new data standard was created to take modern, cloud-native delivery models into account, with auditable data security guidelines that maintain alignment across common criteria found in SSAE18 TSC for Security and NIST CSF.
OFDSS Compliance Involves:
Identifying and mitigating material security risks pertaining to systems, infrastructure, networks, business operations, and vendors
Inventorying and assigning accountability to all hardware and software assets relevant to the service
Provisioning and deprovisioning system access based on the principle of least privilege
Enforcing a formal change management process for governing software and application-related changes
Encrypting sensitive data-in-transit and at-rest
Retaining and deleting sensitive data in accordance with legal, regulatory, and contractual obligations
Collecting keys system and user logs, monitoring on key metrics, alerting on suspicious events, and responding to incidents
Segmenting trusted and untrusted networks and implementing network safeguards
Training personnel on security basics such as social engineering and phishing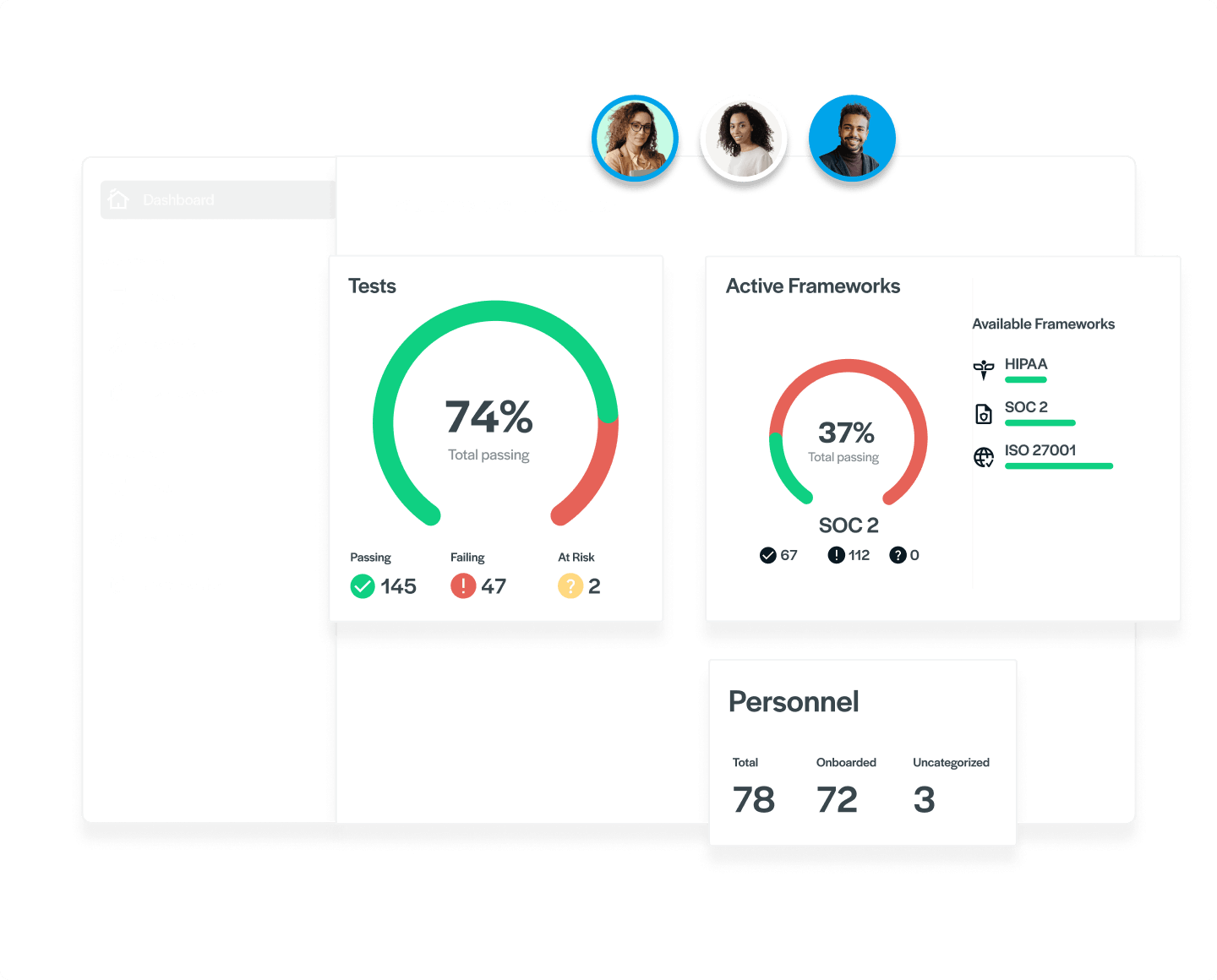 How it works
OFDSS compliance involves 60+ security requirements across 12 control domains that address common data security risks. We simplify the process into a few key steps by automating security requirements and providing a step-by-step process to meet multiple operational controls. Our platform can save you time automating compliance while upholding best-in-class OFDSS standards.
Meet your dedicated account manager
Scan for discrepancies to secure your cloud infrastructure
Create your compliance policies
Easily onboard your employees
Remediate gaps & achieve compliance
Continually maintain OFDSS compliance
Interested in OFDSS compliance?