 Continuous Monitoring
Continuously detect and remediate misconfigurations across your technology stack. Get complete visibility with actionable insights on critical security and privacy compliance issues.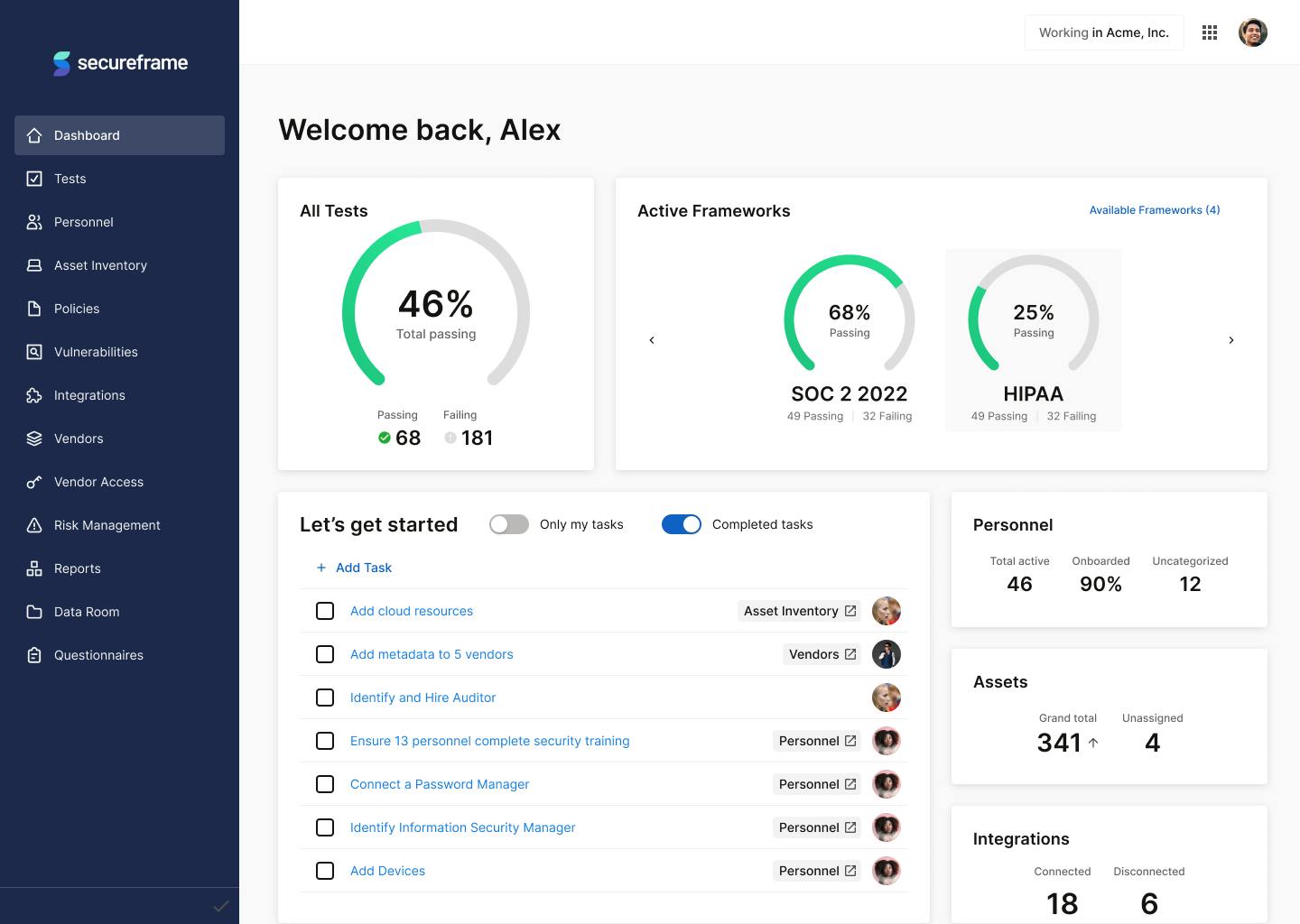 Actionable Notifications
Customize notifications for required regular tasks throughout the year including quarterly user access reviews and annual penetration testing. Set up reminders for personnel to complete assigned tasks including policy acceptance and security awareness training completion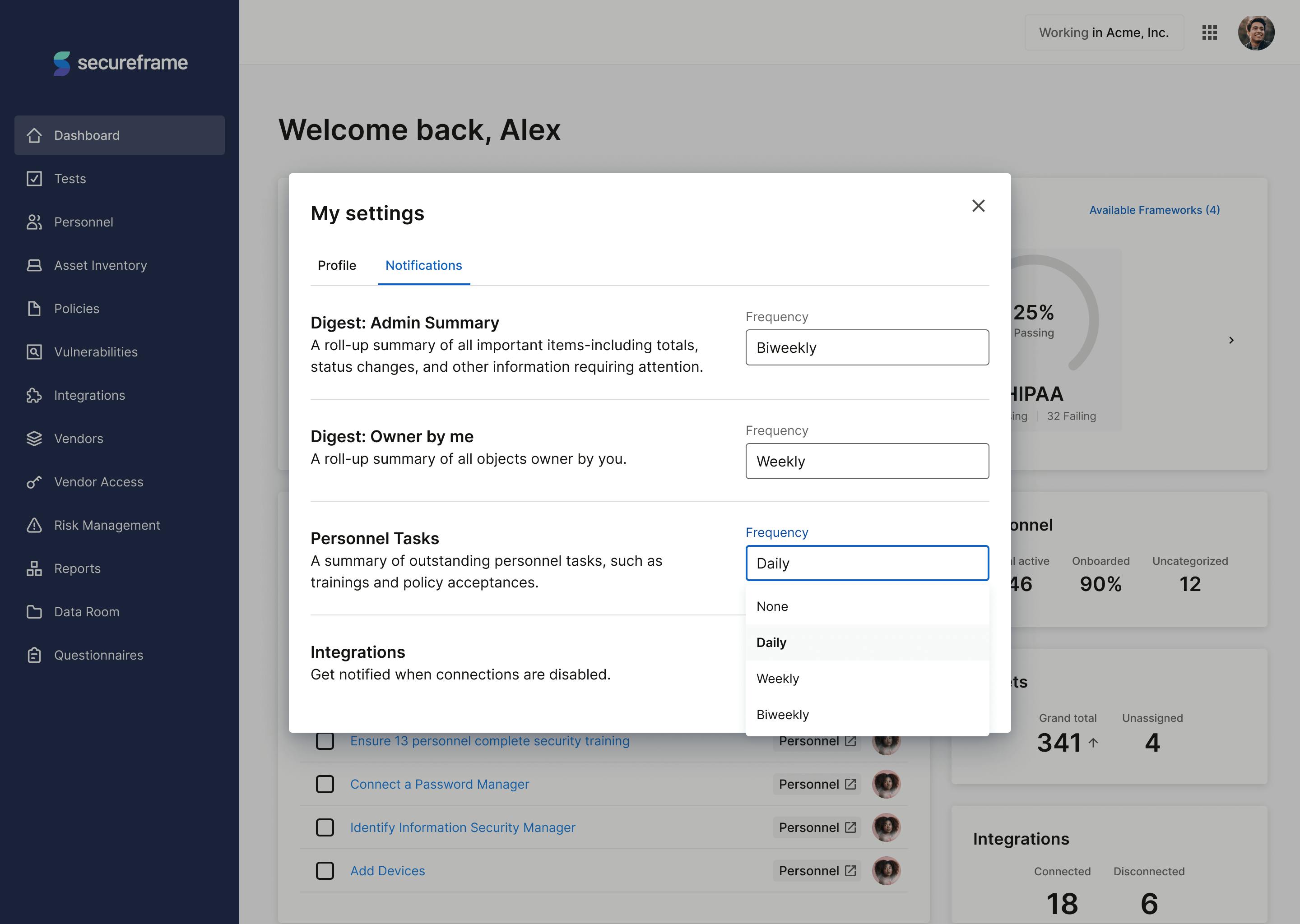 Real Time Continuous Monitoring
Continuous daily monitoring of your compliance status with alerts for failing tests. Admins receive proactive email notifications when tests require attention or test statuses are changed.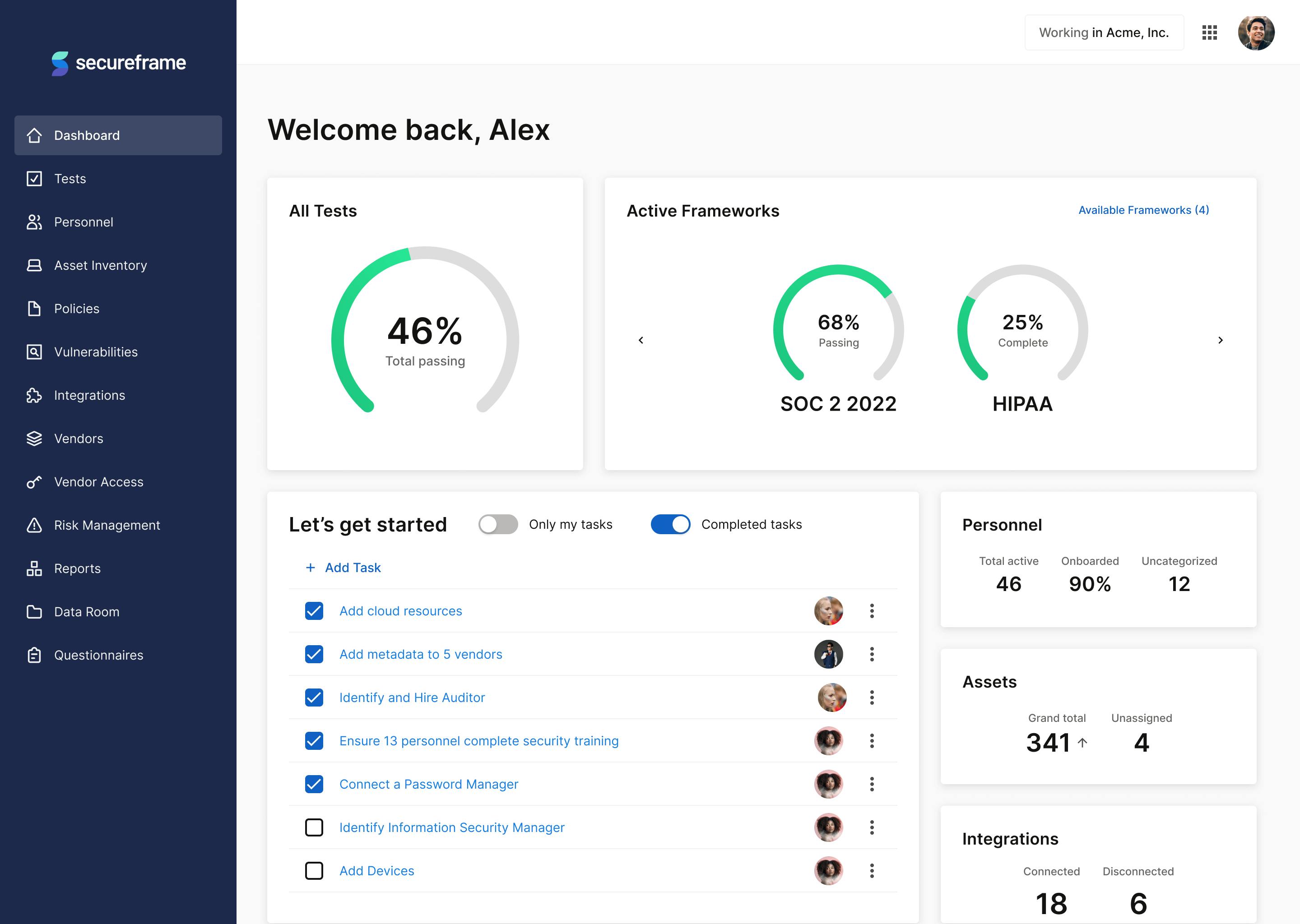 Automated Evidence Collection
Automate manual evidence collection utilizing our 100+ integrations with tests that are mapped directly to compliance framework controls and requirements.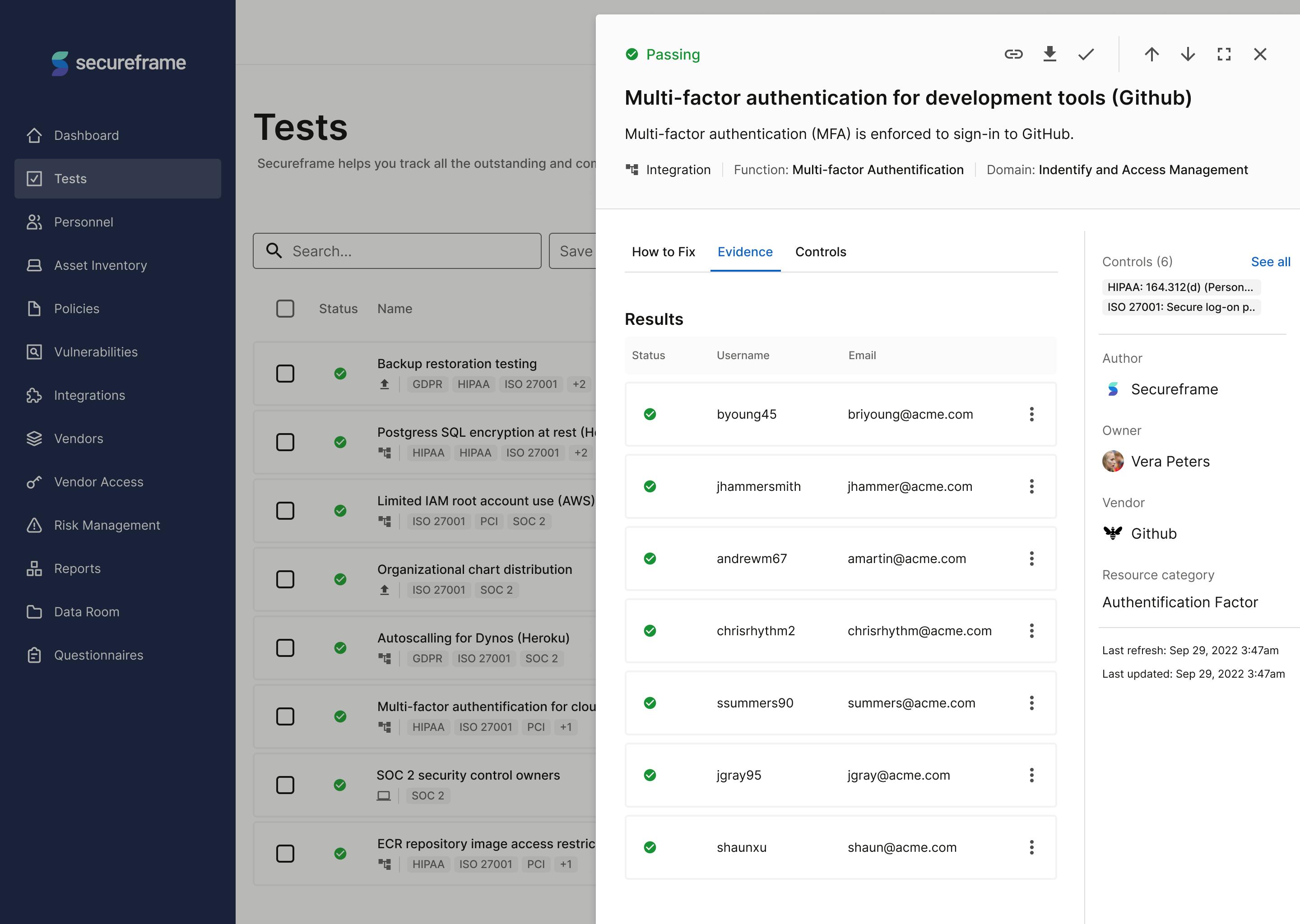 Vulnerability Scanning
Secureframe pulls Common Vulnerabilities and Exposures (CVE) data from multiple connected integrations to organize and automatically alert you when vulnerabilities are discovered - with no agent required.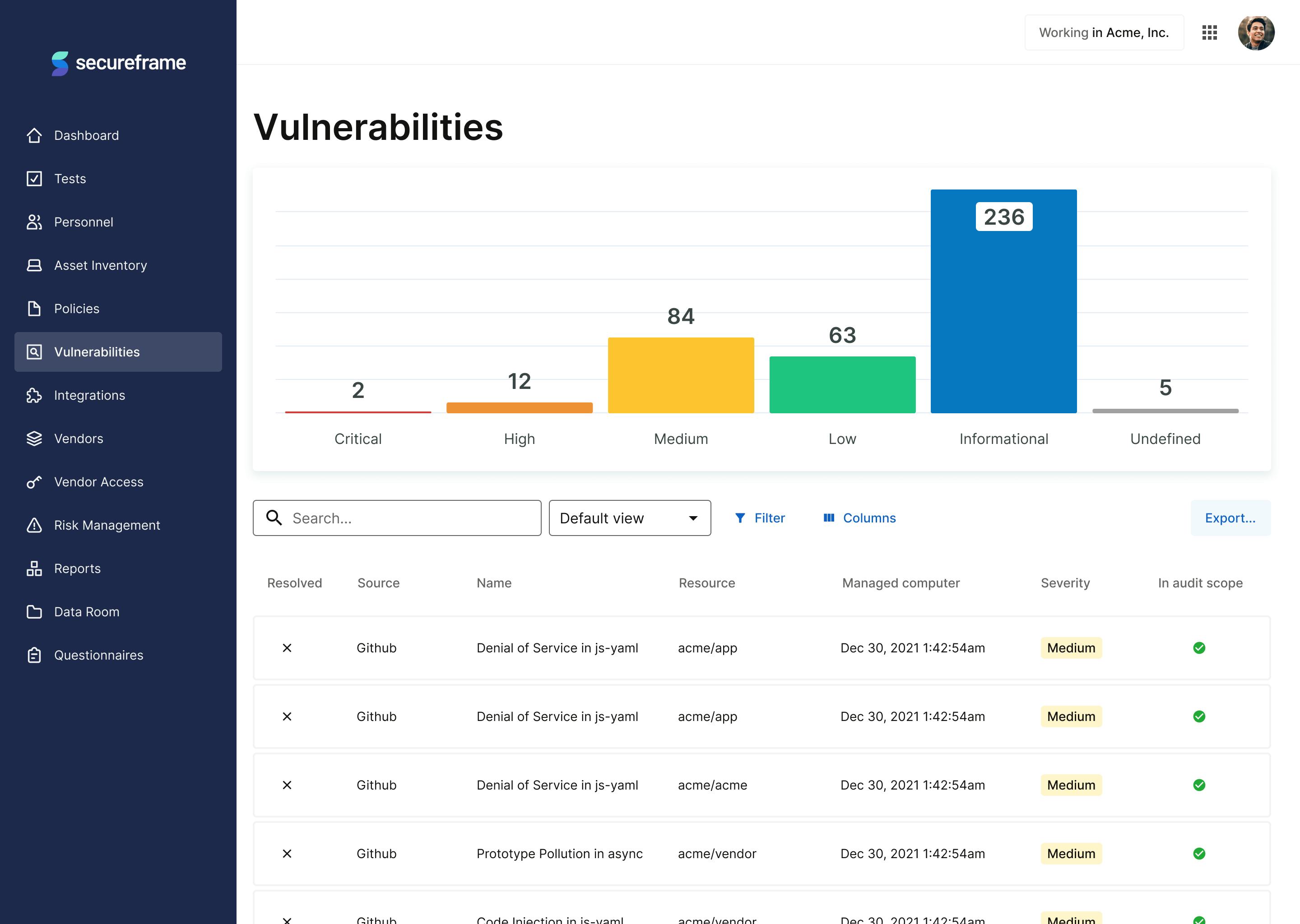 Automated Onboarding
Secureframe automatically tracks newly added employees via integrations to your HR tools and systems. 
Invites for self-onboarding are automatically sent so your employees can complete things like security training, and accept security policies with no admin work.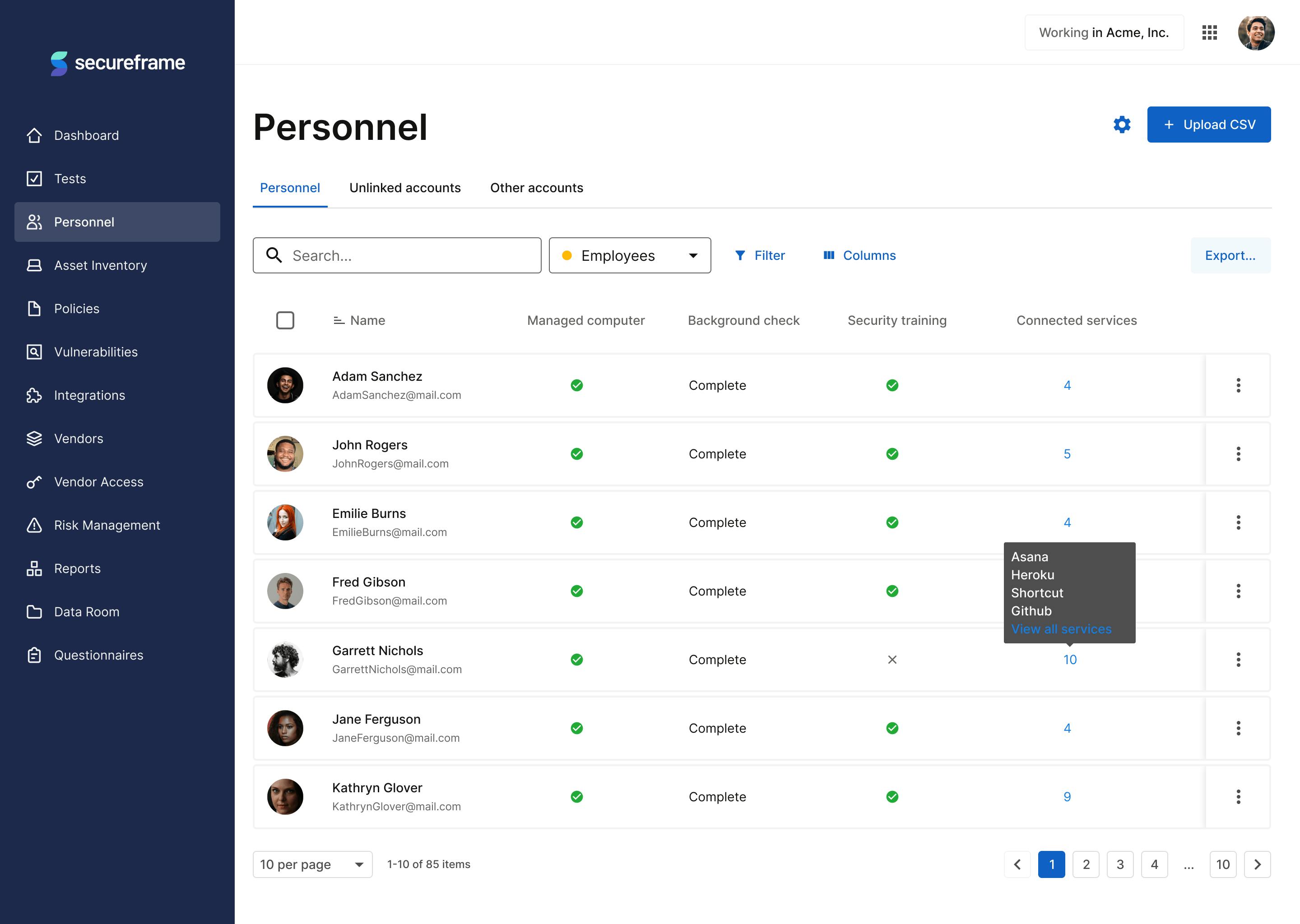 Integration Library
Browse and connect to any of our 100+ integrations with the tools and technologies you already use in your business.