 Automated Tests
Ensuring compliance with a strong security and privacy posture means continuously detecting and remediating issues across your environment. Leverage pre-built automated tests or create custom tests to maintain an effective compliance program.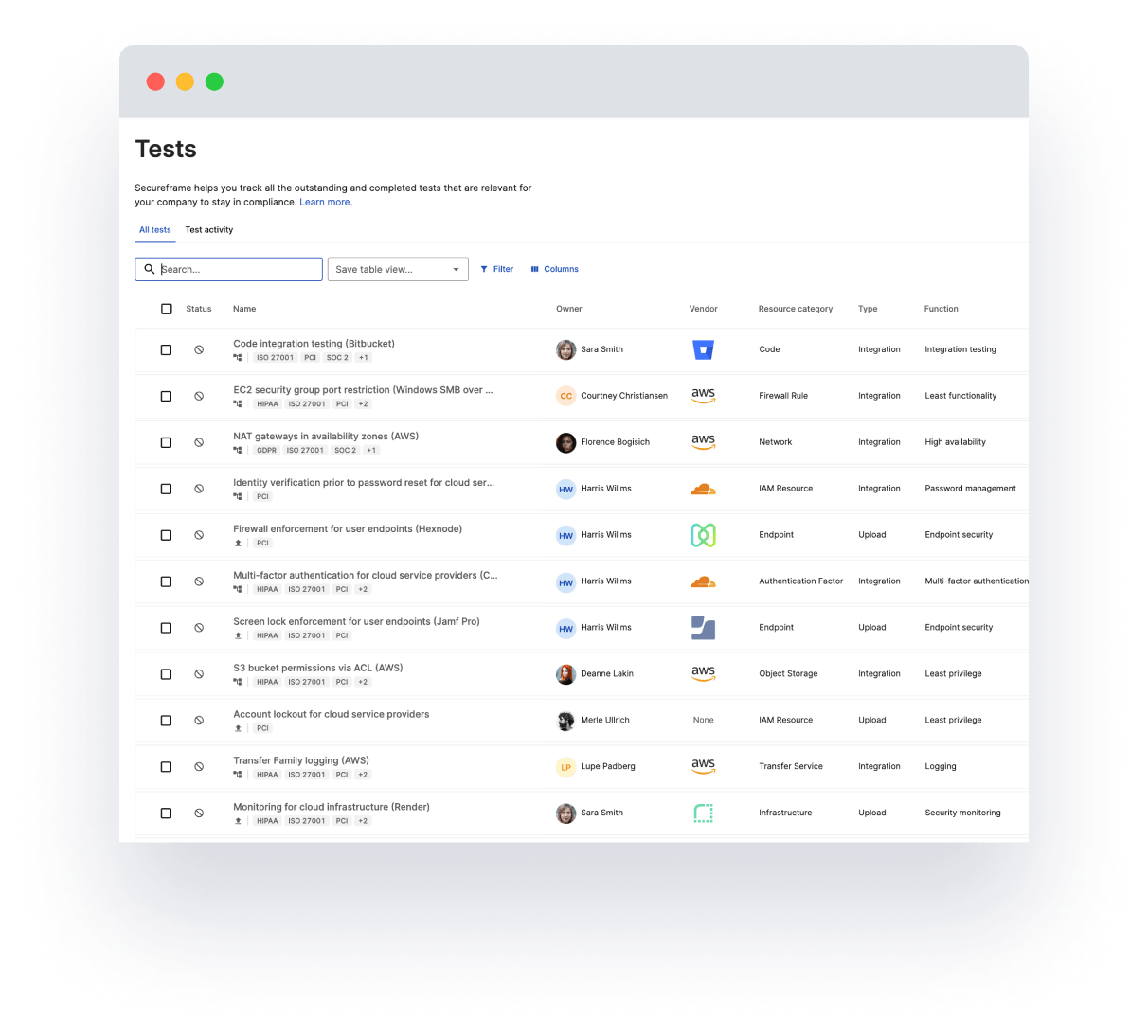 Quick View of Test Status
The test page allows you to see your compliance program at its most granular level. Filter and create custom views for tests by attribute such as status, owner, and framework to quickly understand and review your compliance status.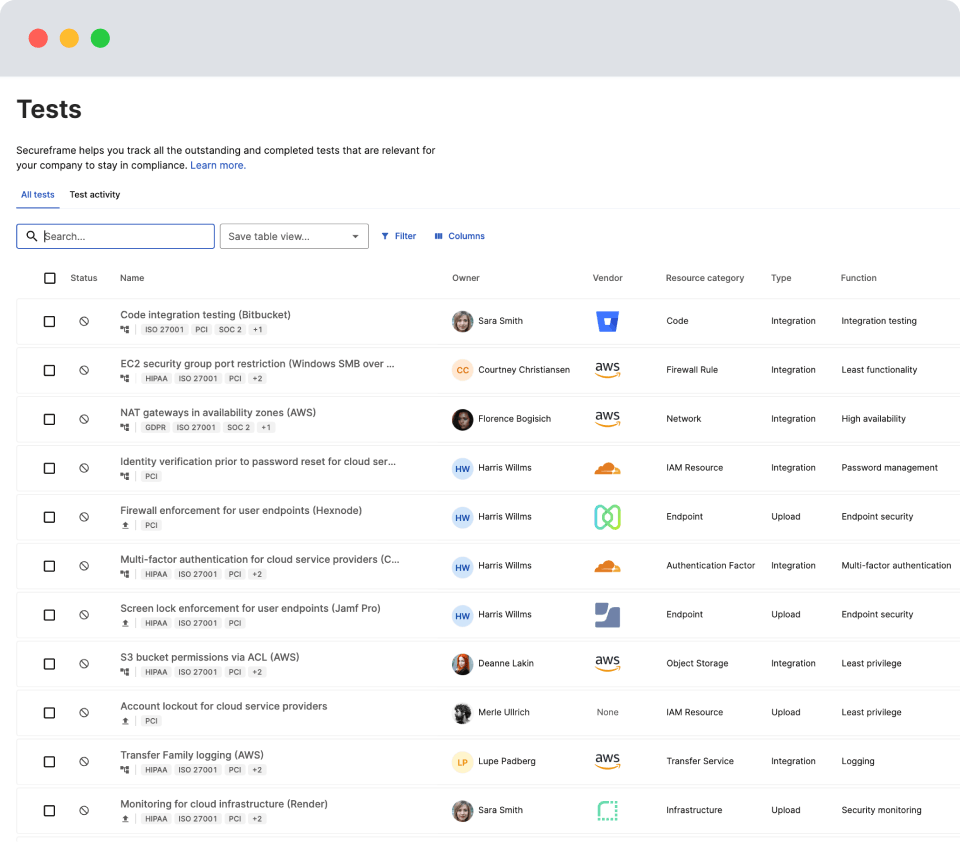 Map Controls and Tests
Map controls and tests to frameworks like SOC 2 and ISO 27001. Use Secureframe's control library for pre-built controls or create your own.
Test Library
Find all Secureframe and user-created custom tests in the Test Library. Having access to an inventory of all tests that may not be directly mapped to specific frameworks allows you to incorporate additional tests and take advantage of the hundreds of automated tests that Secureframe has already built.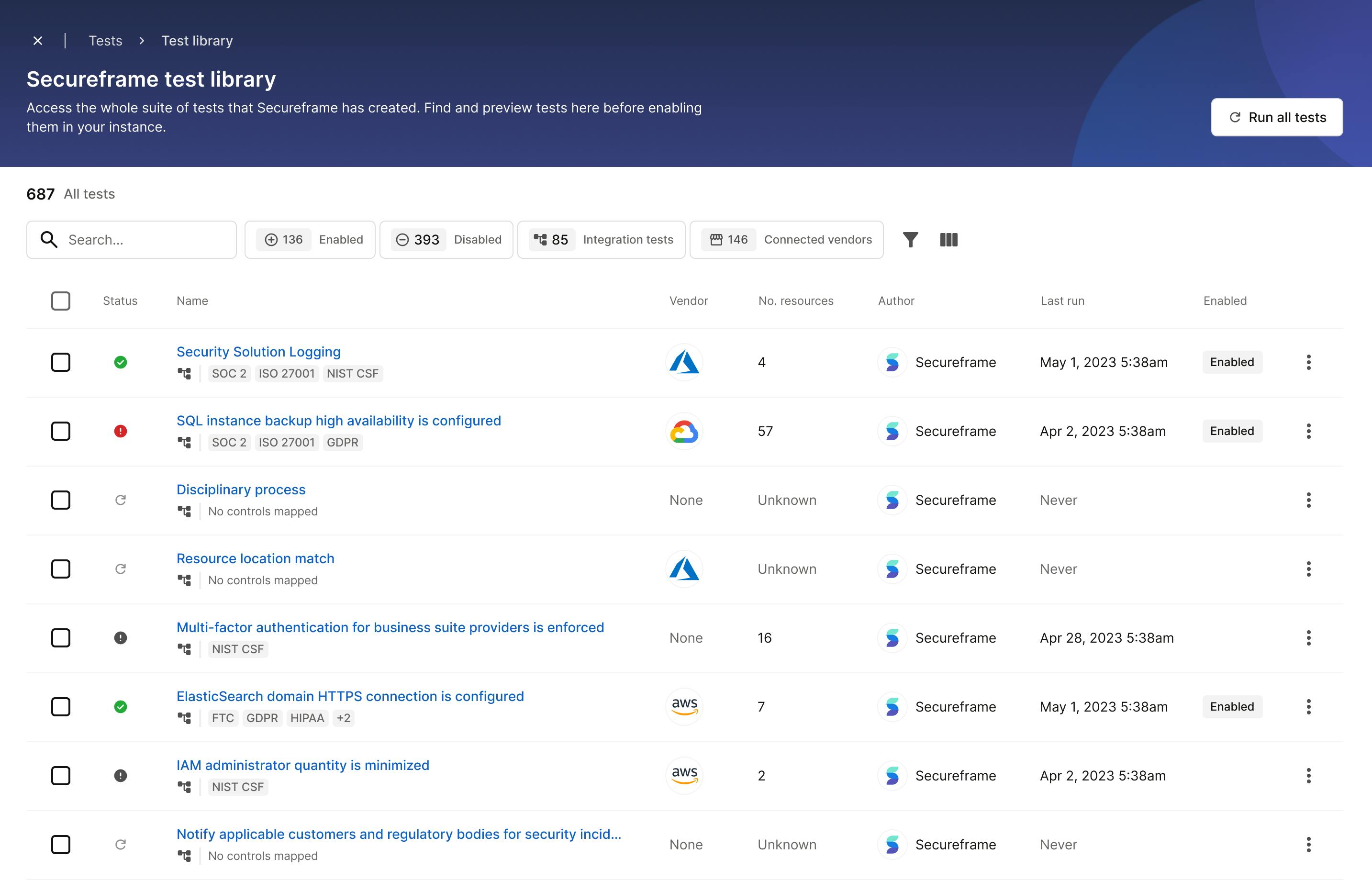 Assign Owners to Tests
Assign the appropriate personnel as owners to tests to establish accountability and quick resolution if tests fail.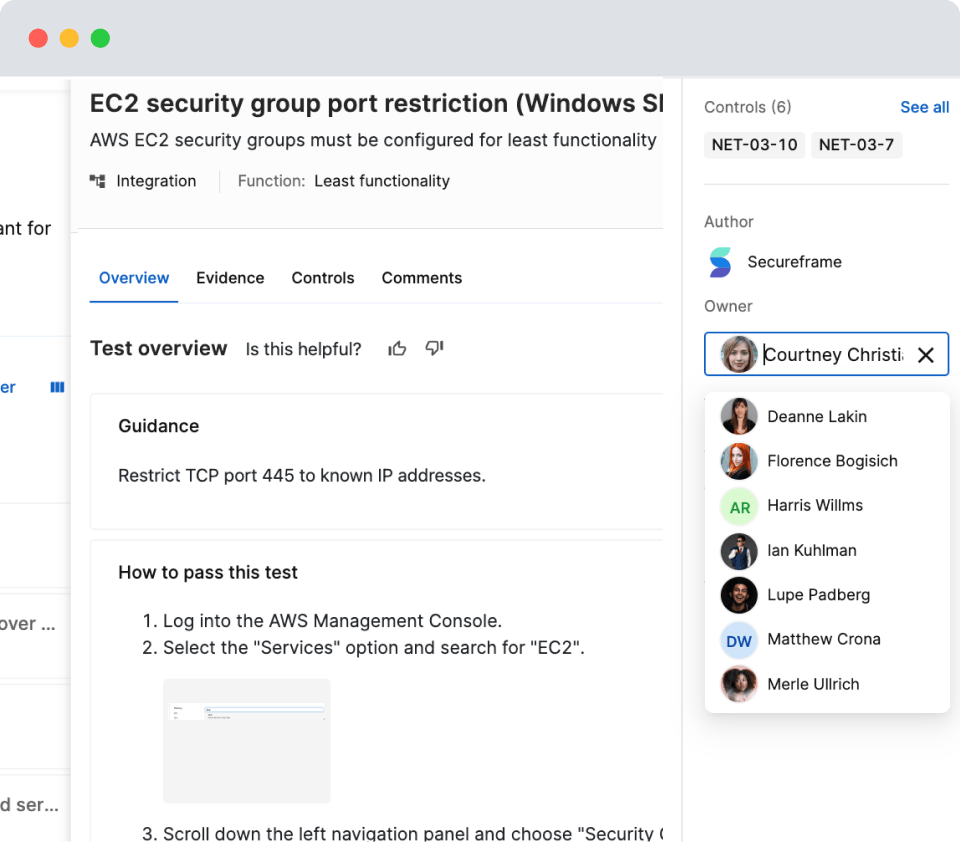 Fast and Flexible Remediation - Powered by AI
Remediate failed tests with speed and ease using ComplyAI that automatically generates code fixes or select step-by-step guidance to implement fixes in your console.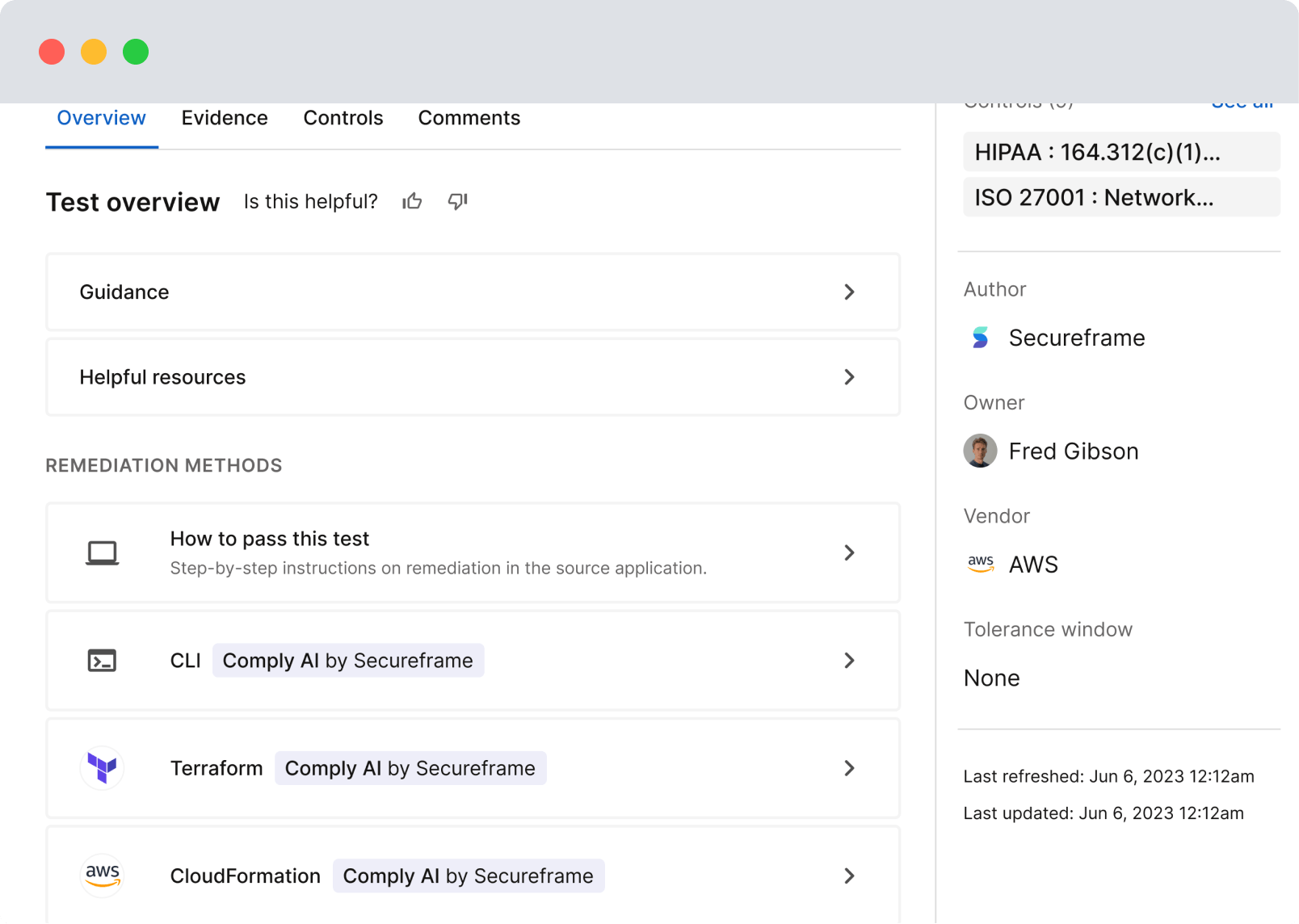 Export Evidence
Easily download all evidence collected or generated by automated tests and operational tasks in bulk through the Secureframe data room, or individually at each framework and control. View and export raw JSON evidence to aid with detailed remediation for your failed tests - Secureframe highlights the code that requires attention.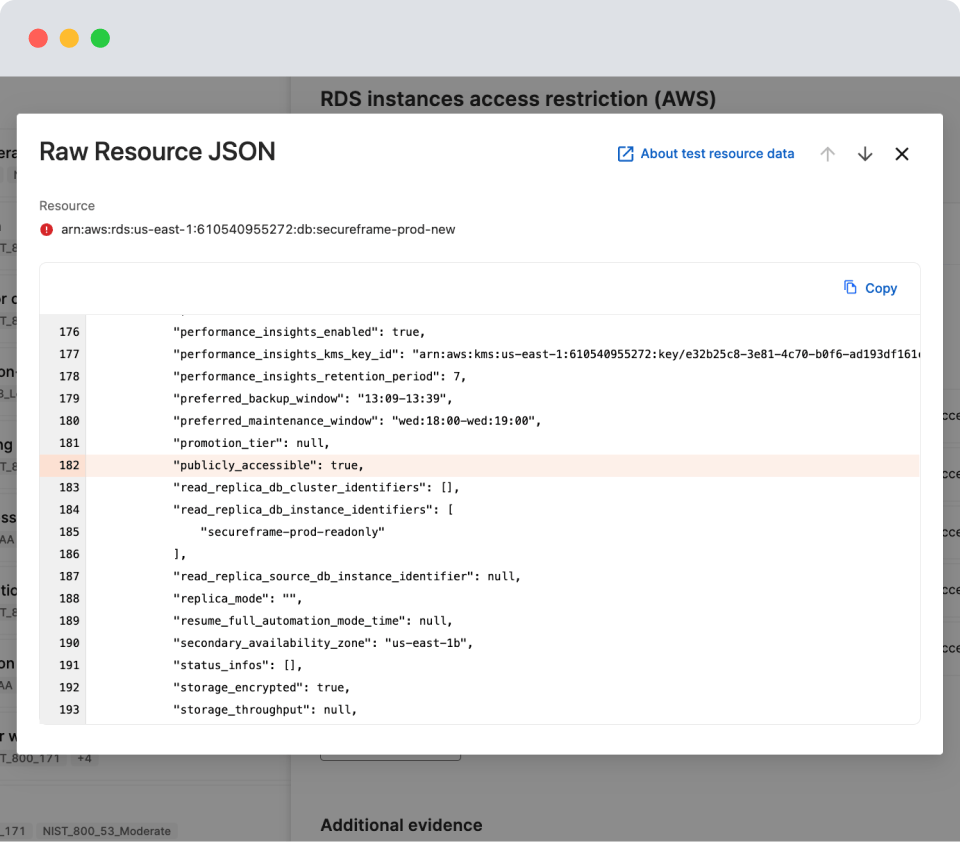 Scope Individual Resources
Secureframe allows you to perform detailed scoping by marking individual cloud resources, code repositories, and personnel out-of-scope for your audit.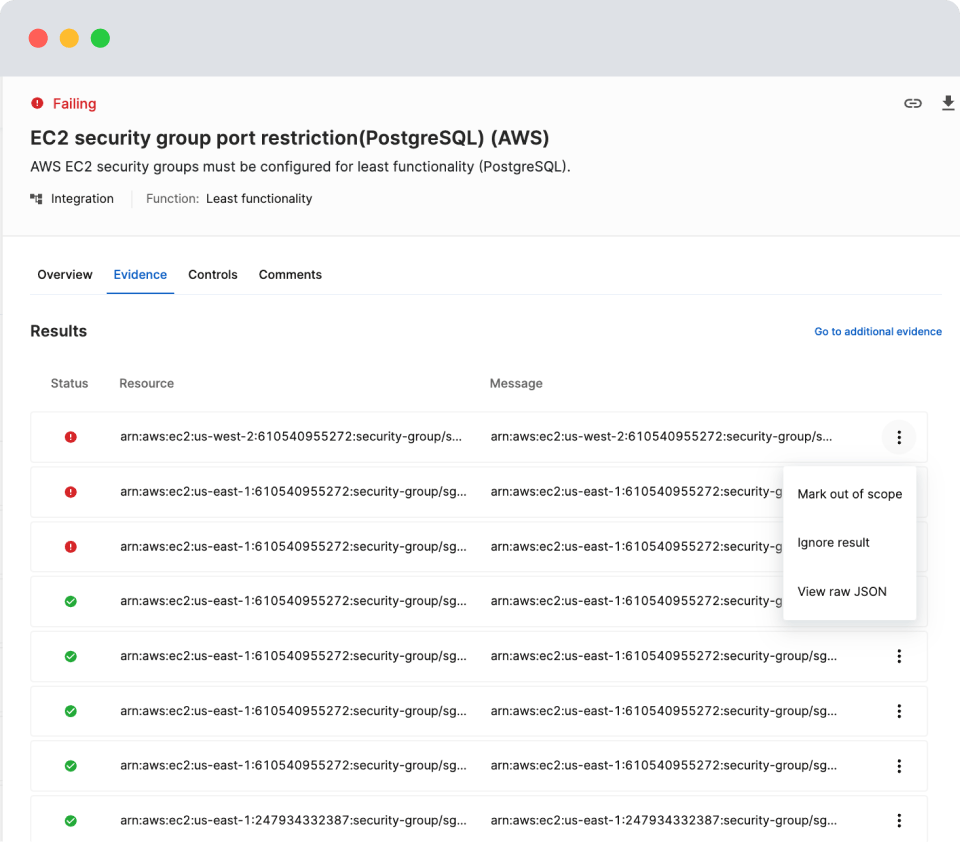 Custom Tests
Create your own custom tests to cover a use case specific to your business. Meet the requirements for these tests ahead of your audits.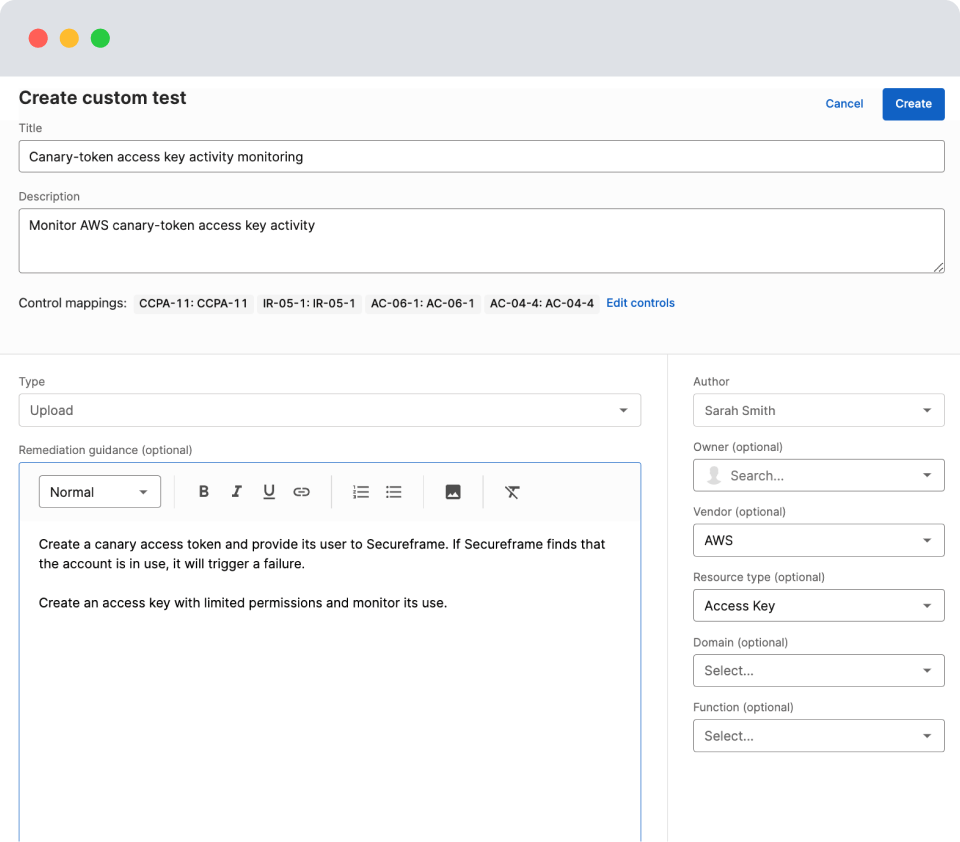 How it works
Here's how we approach compliance - framework requirements represent the compliance obligations that organizations must meet, controls serve as the means by which organizations meet these requirements, and tests provide evidence of adherence to these requirements.