 Secureframe API
Seamlessly integrate, automate, and expand your evidence collection beyond our pre-configured integrations with Secureframe API.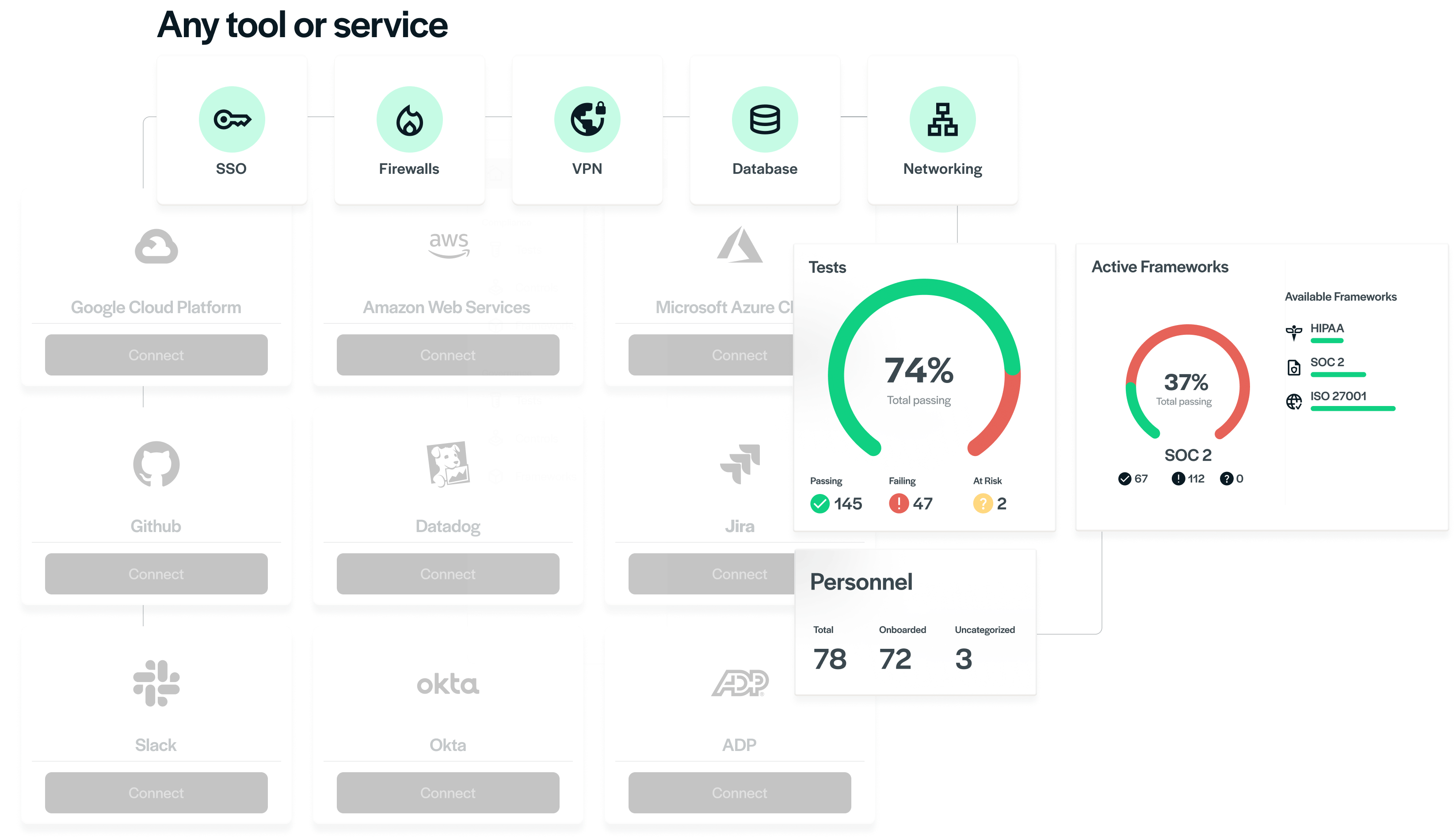 Integrate with any tool or service
Connect any tool or service – from infrastructure and device management to background check providers, training solutions, and more – to automate data ingestion for systems and people.
Automate evidence collection
Sync evidence to Secureframe securely from any system in your tech stack, whether it's in the cloud or on your local systems.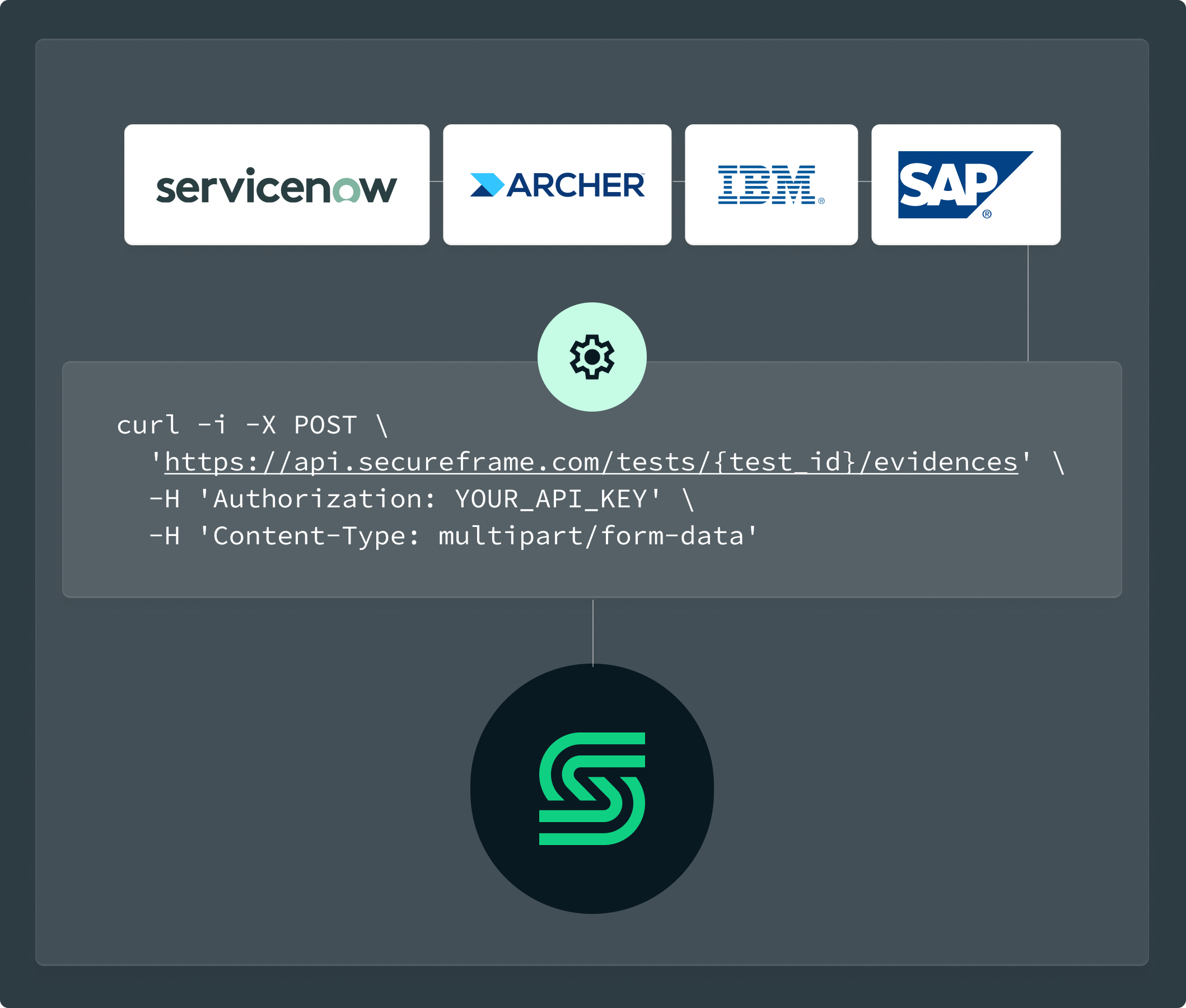 Save time and reduce risk of human error
Automate workflows by creating custom tools and scripts, to send evidence to Secureframe or pull information into other systems (like Slack and Jira) programmatically. This reduces the need for manual intervention and eliminates the risk of human error, while saving valuable time for your team.
Easily manage API authentication and authorization
Provision or revoke API keys for users at any time. API key authorization inherits user role authorization via role-based access control.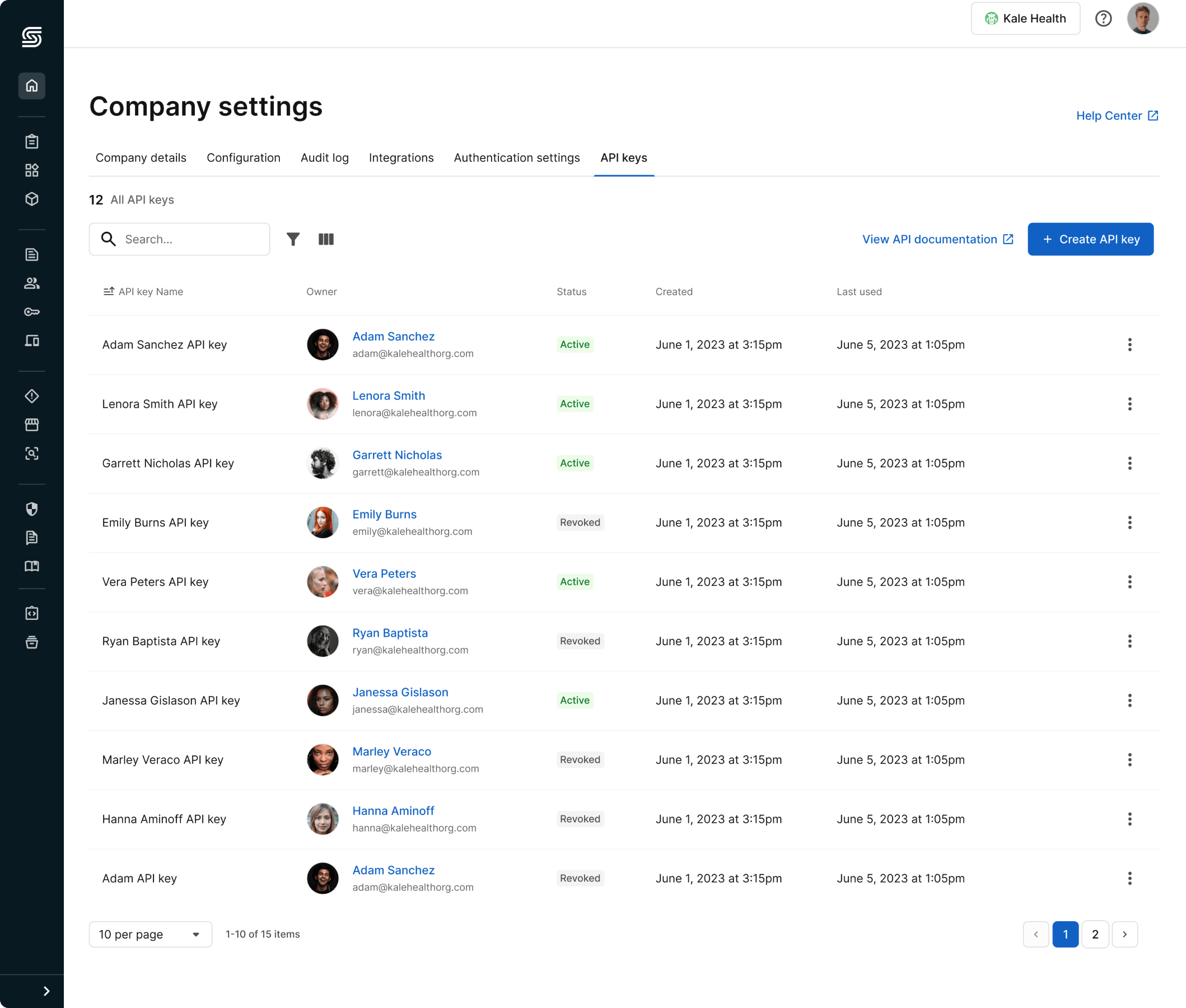 Documentation to support you along the way
Not an API expert? No problem - leverage our extensive documentation – with guidance on use cases, directions, code samples, and more.