How Indent Rapidly Built Customer Trust With Enterprise Clients Thanks to Secureframe

Indent is a SaaS business focused on making data access within organizations safe and secure. Its products simplify access management, eliminate the headache of figuring out when it's safe to grant access, and enable teams to quickly get the access they need to cloud apps and infrastructure—when they need it.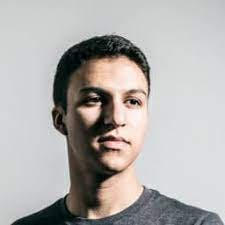 "Secureframe is the best choice for getting and staying SOC 2 compliant. It enabled us to bootstrap and maintain our own compliance program, virtually from day one, and achieve a level of security and credibility that enables a new phase of growth for our business."
Fouad Matin, CEO, Indent
Highlights
Challenges
Looking to build organizational trust in their early-stage business.
Needing SOC 2 but lacking internal bandwidth to do all the manual work involved.
Missing vital sales and growth opportunities.
Requiring an external expert to get SOC 2 ready, achieve compliance, and win the confidence of enterprise-level clients.
Solutions
Secureframe provided Indent with:
Assessment of their current security infrastructure.
Detailed plan of the scope of work required to achieve SOC 2.
List of action points clearly laid out on Secureframe's easy-to-use platform.
Dedicated customer success manager and compliance experts always available to provide answers and expertise.
Array of software integrations that link with existing tools and massively reduce burden of manual work.
Specific integration developed to automate capture of HR/payroll data.
Results
Hundreds of hours of manual work eliminated.
Sales conversations with enterprise prospects are so much easier—and yield more conversions.
Robust security systems implemented that reduce risk and ensure Indent's hard-built reputation remains intact.
Challenges
Needing to build customer trust from day one, but lacking the bandwidth to secure a SOC 2 report
As an early-stage SaaS business, processing customer data was a core activity for Indent—and they needed to show prospects that they took every precaution to protect it. 
To reach their growth goals and push the business to the next level, it was essential they built trust and credibility in the organization—and quickly. They decided the best way to achieve this was to operate with total transparency. So they made it their goal to implement best-in-class systems, processes, and compliance as fast as they could.
One of the top customer requests was to obtain a SOC 2 report to ensure compliance with customer vendor management programs.
"Many businesses steer clear of SOC 2, because it brings so much extra work and time, but we recognised that operational trust was something we had to get right—and that meant chasing SOC 2," says Fouad Matin, CEO of Indent. "From our systems and code, to our team members, we wanted to ensure everything we were doing was compliant and legal."
For Fouad, there was another reason why SOC 2 was paramount.
"Companies use Indent's products to meet their own SOC 2 compliance, because it enables them to collect vital audit evidence automatically," he says. "So as well as giving prospects more confidence in our operation, we wanted to make sure we could empathise with what they were going through by achieving SOC 2."
But there was a problem. While the will was there to obtain SOC 2, the internal bandwidth wasn't.
"We had a team of just three people running our whole operation," says Fouad. "While we're very productive, there are only so many hours in the day, and without a compliance team here on site, there was no way we could do all the heavy lifting required to get SOC 2. It would mean reorienting and retraining the team, when what we needed to be focused on was evolving our products and building the brand."
Without the in-house resource to manage the process, Indent faced the prospect of missing out on vital sales and growth opportunities. 
"We'd identified mid-market enterprise businesses as our target customers, but it was next to impossible to onboard them without SOC 2," says Fouad. 
"During sales calls, we'd find ourselves dancing around their questions about SOC 2. And if we made it further down the line, the first gate to go through in most of their vendor management programs was whether we had a SOC 2 report."
Understandably, Fouad was eager to press forward. But before he could, he needed to scout out an expert partner capable of getting Indent SOC 2 ready, achieving compliance, and unlocking exciting new sales opportunities.
Solutions
Secureframe's automations and hands-on guidance make obtaining SOC 2 an effortless process
When Fouad searched the marketplace for a solution to deliver SOC 2 fast and for the first-time, one vendor jumped out—Secureframe. 
Secureframe met Fouad's requirements in several ways. They had a proven track record for making SOC 2 simple and getting businesses enterprise-ready. Additionally, they provided comprehensive software integrations that made the job of obtaining and maintaining SOC 2 automated and easy.
Right away, Secureframe got to work assessing Indent's current security infrastructure.
"As a new business, we didn't yet have all the correct policies in place, so Secureframe helped us identify where the gaps were, and then defined the systems and processes we needed to put in place," says Fouad. "This was incredibly beneficial, and showed us the deep expertise they have in the marketplace."
Secureframe then identified the precise scope of work Indent needed to complete to enable SOC 2. 
"Secureframe didn't just tell us what was required to pass the audit, they recommended all kinds of best practices that would strengthen our overall security status and build total trust with our customers," explains Fouad.
Using their easy-to-use online portal—which took Indent no time to set-up—Secureframe then created a list of action points that Fouad's team could complete, without losing track of the important tasks at hand every day. 
The hours and effort required by Fouad's team were massively reduced thanks to Secureframe's 100+ integrations that seamlessly linked with many of the tools Indent were already using.
"Secureframe's integrations really reduced our lift," says Fouad. "Instead of having to pull masses of data manually to provide evidence for the audit, Secureframe's integrations automated so much of the workload and turned what could have been a stressful process into an effortless one." 
On one integration in particular, Secureframe really went the extra mile.
"At Indent, we use a very specific HR and payroll system that Secureframe didn't, at that point, have an integration for," says Fouad. "They went above and beyond, pulling all the reporting required for the audit on our behalf, while at the same time building out the missing integration, so the pipeline will be automated from now on."
As a business walking the SOC 2 tightrope for the first time, Fouad appreciates the expert support and guidance they received to keep them on the right path.
"Secureframe made a huge effort to create a personal connection," says Fouad. "There was always a friendly face on Slack to reach out to with our questions. Whether it was a broad enquiry about security or we wanted to drill into the specifics of how to meet industry standards on a particular policy, Secureframe's team always had the answer and gave us the reassurance to keep moving forward."
Just as Fouad had hoped, Indent successfully attained their SOC 2 report with no issues. And, with Secureframe now an ongoing partner, Indent can rest easy that SOC 2 will be maintained in the future and they'll continue to pass customers' security reviews with no extra internal workload. 
Results
Hundreds of hours of manual work eliminated and a business primed for explosive sales and growth
Within two months of receiving their SOC 2 report, Fouad says the difference for his business is already like "night and day".
Sales conversations with enterprise prospects are now quicker and easier—and yield more conversions.
"Before we worked with Secureframe, conversations with leads would hit a bump when SOC 2 was mentioned," explains Fouad. "Now we tell them we have our SOC 2 report from the word 'go' and it creates instant excitement that they can move forward with confidence and start using Indent's products to improve efficiency in their businesses."
While it's still early days, Fouad says numerous enterprise clients have already closed on deals. None of them would have been possible without Secureframe's support achieving SOC 2.
"Secureframe enabled us to have our own compliance team, virtually from day one in our business, and achieve and maintain compliance which enables us to close enterprise customers fast," says Fouad. "Even better, because Secureframe scales with you, we don't need to worry about employing a large compliance team further down the line." 
Because Secureframe streamlines and automates so much manual work, it has saved Fouad's team hundreds of hours.
"Thanks to Secureframe's expertise and integrations, we could forget about the compliance process and stay focused on the pieces of our business that we do best, such as improving our products, processes, systems and customer experience," says Fouad. 
Beyond enabling Indent's SOC 2 success, Fouad says Secureframe helped him implement security processes that improve efficiency, reduce risk, and ensure Indent's hard-built reputation remains intact.
"What makes our experience with Secureframe unique is the fact they don't just help you achieve compliance at a shallow level," he says. "They provide the expertise for you to put best-in-class processes and systems in place that set you apart from competitors and enable you to usher in a new stage of growth and success."
With so much time saved, an effortless process, and virtually instant benefits for his business, Fouad is a Secureframe superfan. 
"If you're looking for a solution to get compliant and maintain it, and also have the confidence that you're doing the right things along the way, Secureframe is the best choice," says Fouad. "I'd recommend Secureframe to any business looking to build trust in their brand and unlock enterprise opportunities from the get-go."