How CampTek Software Got SOC 2 Type I Certified, Saved Hundreds of Hours, and Accelerated Enterprise Sales Cycles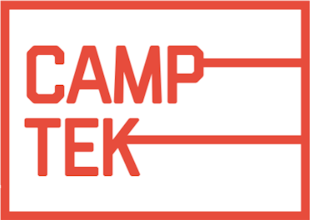 CampTek Software is a full lifecycle RPA SaaS provider. With industry experience developing and supporting RPA applications since 2005, we have the expertise to support any automation initiative you can think of. CampTek will be with you on every step of your RPA journey. With our unique background, we are qualified to develop and support any RPA process. We offer advising services, hosted support and bot development and support for all production processes.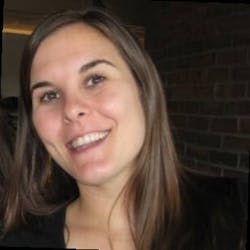 "Secureframe is 100% worth it. If you're growing and want to do things the right way early on, and if you want to be able to handle that growth, go with Secureframe. The reality is getting SOC 2 compliant is a time and resource commitment. But the time and effort we spent with Secureframe was 100% worth it for our long-term growth."
Amy Wooldridge, VP of Operations and Customer Success, CampTek
Highlights
Challenges
Requests for a SOC 2 report from Enterprise customers in healthcare and fintech to move forward with sales cycle.
Desire to scale efficiently and not get bogged down with tedious manual work to keep employees and the company compliant.
Need to build trust and educate customers about security posture.
Stress from the unknown and complex compliance progress.
Search for the right tool to guide them through their first SOC 2 Type I audit.
Solutions
Secureframe provided CampTek with:
Ability to achieve SOC 2 Type I compliance in one easy-to-use platform.
Deep integrations that linked with existing tools to automate the evidence collection process.
Streamlined onboarding for new hires and replaced outdated systems and procedures.
Continuous visibility into state of compliance with proactive weekly emails on non-compliance issues and easy-to-follow remediation steps.
End-to-end white glove service from dedicated customer success and compliance teams through shared Slack channel and check-in calls to streamline the process.
Greater clarity around the exact steps needed to get SOC 2 ready through an easy-to-follow checklist approach and continuous support during the audit.
Results
Got SOC 2 Type I certified within a couple months from onboarding, meeting CampTek's tight deadline.
Ability to approach enterprise customers who would not do business with non-compliant vendors.
Accelerated and closed multiple enterprise deals that were contingent on receiving SOC 2 Type I report.
Codified security processes and procedures for onboarding, offboarding, and managing security incidents.
Saved hundreds of hours of team resources by automating new employee onboarding and evidence collection.
Gained competitive advantage against competitors who are not SOC 2 compliant.
Challenges
Needing SOC 2 report compliance to unblock enterprise sales deals in regulated spaces like Healthcare and Fintech, but limited time and understanding of compliance process
CampTek, a full-life-cycle RPA SaaS provider, had started to move upmarket towards larger enterprise customers in the Fintech and Healthcare space. Unfortunately, these enterprise clients were alluding or explicitly stating that CampTek had to be SOC 2 compliant before they would sign a deal with them.
Like many companies pursuing their first SOC 2, CampTek saw that the process of getting SOC 2 compliant would require a great deal of manual work, time, and resources, something that the CampTek team could not afford given the time sensitive nature of some of their enterprise deals.
"We needed to get our SOC 2 Type 1 in about 6-8 weeks because we had a deal to push through. We were looking for the quickest time to get to market. Once I realized there was software to help automate the process, I knew I wanted to go that route." - Peter Camp, CTO and Founder
CampTek went through a very diligent review process with multiple different vendors in the compliance space. Given the strict time requirement the team had, CampTek knew they wanted to use a software solution over a traditional audit firm. However, they also wanted the support to take a lot of the guesswork out of getting compliant too.
"It can be very intimidating if you haven't done SOC 2 before. It was important to use something where everything is set up for you, there's a clear roadmap of how to get compliant, and have the support to remove the guesswork of how to get from point A to point B." - Amy Wooldridge, VP of Operations and Customer Success
That's when Peter and Amy decided to move forward with Secureframe.
Solutions
Secureframe's easy-to-use platform, 100+ integrations, and hands-on support from compliance experts set them apart from competitors and enabled seamless SOC 2 compliance
Peter was initially impressed with the speed in which Secureframe got back to him when he requested a demo. The sales process was honest, set accurate expectations for him and his team, and highlighted how Secureframe's all-in-one platform and 100+ integrations could help his company get SOC 2 ready in a matter of weeks. 
Once onboarded, Secureframe created an easy-to-follow checklist with all the required steps, documentation, and evidence CampTek needed to meet SOC 2 requirements. Secureframe was able to simplify the policy creation process through their library of 40+ policy templates, automate evidence collection through 100+ integrations, and streamline employee onboarding.
"Before Secureframe, something like employee onboarding could be spread out over a few days, it was very piecemeal. Today, our onboarding process is so much smoother and can be done in a day. We have the structure in place that I could feel prepared to onboard 50 people in a secure and streamlined manner because of Secureframe." - Amy Wooldridge, VP of Operations and Customer Success
Peter, Amy and the team appreciated the level of automation the platform provided to streamline much of the evidence collection and readiness process. Additionally, they liked how the platform helped them stay on track with clear next steps.
"The platform is very intuitive. It's great to get the weekly emails to keep you on track when other things are competing for your attention. And the automation is truly there. I was worried that when we would go into the audit, that not everything would be in Secureframe. But Secureframe really has everything you need." - Peter Camp, CTO and Founder
They also highly valued the level of support they received from customer success and their dedicated compliance team.
"I'm in close contact with the Secureframe team, and the connection has been invaluable. Any time I have any question or need support, the team has always been super responsive through Slack or calls. They provided all the support and documentation I needed usually in a few hours. At CampTek, we also believe in high touch support, and I've definitely had that with Secureframe." - Amy Wooldridge, VP of Operations and Customer Success
CampTek was able to get SOC 2 ready within their 6-8 week timeframe after working with Secureframe.
Results
SOC 2 Type I compliance achieved, hundreds of hours saved, and multiple enterprise deals accelerated and closed due to having SOC 2 report in hand
CampTek saved hundreds of hours of manual work for their team by using Secureframe to automate the evidence collection process and get their SOC 2 Type I report just a couple of months after signing their contract.
"It's hard to quantify but we probably easily saved hundreds of hours of work and confusion using Secureframe. You made the process as simple as possible with the platform and support." - Amy Wooldridge, VP of Operations and Customer Success
After achieving SOC 2 compliance, CampTek was able to gain a significant competitive advantage in their space as a lot of their competitors are not SOC 2 certified. 
They were also able to accelerate and close multiple enterprise deals with multi-billion dollar organizations by having their SOC 2 report in hand. 
"We went through a pretty rigorous vetting process with a $4.2 billion partner of ours, and having SOC 2 in hand really helped us nail the deal." - Peter Camp, CTO and Founder
Most importantly, Nicholas was able to achieve peace of mind knowing that as his company goes on to get their SOC 2 Type II report and scale to hundreds of employees, Secureframe will be there to continuously monitor their state of compliance so he can focus on growing their business.
"I feel much more confident about growing our company from a growth and security standpoint. We have a process in place now for onboarding and offboarding new employees and contractors, limiting exposure to sensitive data in a way that large companies can't even do. We can grow effectively because of the work we did with Secureframe." - Peter Camp, CTO and Founder
"Secureframe is 100% worth it. If you're growing and want to do things the right way early on, and if you want to be able to handle that growth, go with Secureframe. The reality is getting SOC 2 compliant is a time and resource commitment. But the time and effort we spent with Secureframe was 100% worth it for our long-term growth." - Amy Wooldridge, VP of Operations and Customer Success