How Akooda Switched SOC 2 Compliance Vendors, Halved the Time Spent on SOC 2, and Got SOC 2 Ready in Just 2 Weeks

Akooda is the AI-driven knowledge solution for the digital, distributed and dynamic age. We help companies navigate operational uncertainties by answering questions like who is the expert on a topic, what is the actual status of a project, what bottlenecks are we facing, and other meaningful insights.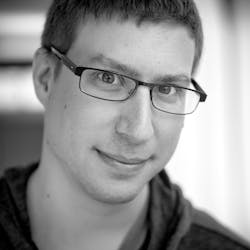 "If you're considering SOC 2, go with Secureframe. It's the personal care they provide. They try harder. They're on our side. And they were with us every step of the way to make sure we got our SOC 2 report. Not once did I feel like we were left hanging."
Yuval Gonczarowski, Founder and CEO, Akooda 
Highlights
Challenges
Enterprise deal blocked without having SOC 2 report.
Bogged down with long and repetitive security questionnaires when moving upmarket.
Time pressure to get SOC 2 compliant quickly to close larger deals and grow business.
Lack of support and clarity from their first SOC 2 software vendor.
Searching for the right expert to guide them through getting their first SOC 2 report.
Solutions
Secureframe provided Akooda with:
Ability to achieve SOC 2 compliance in one easy-to-use platform.
End-to-end white glove service from dedicated customer success and compliance team through shared Slack Channel and check-in calls to streamline the process.
Greater clarity around the exact steps needed to get SOC 2 ready through a easy-to-follow checklist approach and continuous support.
Robust software integrations that linked with existing tools to automate evidence collection process.
Results
Took just 2 weeks to get SOC 2 ready using in-house resources. 
Saved double the time and engineering resources from previous vendor so team could focus on building the product.
Improved overall company security posture through having proper controls and processes.
Unlocked and accelerated multiple enterprise sales deals that were blocked due to security compliance.
Challenges
Needing SOC 2 report quickly to unblock enterprise sales deals, but limited time and resources to undergo SOC 2 compliance process
Akooda, an AI solution in the future of work space, had started to move upmarket to sell their product. Unfortunately, all of these larger organizations were bogging Akooda's team with long security questionnaires, and one client would not sign on without a SOC 2 report.
Akooda realized that it was time for their company to get SOC 2 compliant, but they quickly learned that the compliance process would take hundreds of hours of manual work and resources if they did it by themselves.
After evaluating multiple companies in the space, Akooda initially chose to use another compliance tool to help streamline their SOC 2 process. Unfortunately, the team at Akooda didn't feel like they got the support they needed to finish their SOC 2 process efficiently.
"I didn't feel like I was getting the support I needed, when I needed it. And sometimes, the support wasn't the most responsive when I had questions or needed extra help. We didn't have something like a shared Slack Channel where you can get immediate answers." - Yuval Gonczarowski, Founder and CEO, Akooda 
Yuval also felt like there was a lack of transparency around pricing, something that's important to a small start-up concerned about costs, and he wasn't sure what scope or experience he was paying for.
"I felt like there was a lack of clarity around pricing. I wasn't sure exactly what I was paying for when I signed on. SOC 2 has many flavors from Type I to Type II and what scopes you're getting, and I didn't feel like it was fully transparent what I was getting. With something as complex and opaque as SOC 2, you want transparency and a real partner. Unfortunately, that wasn't the case, so we decided to switch vendors."
Solutions
Secureframe's robust platform and hands-on support from compliance experts set them apart from competitors and enabled seamless SOC 2 compliance
Yuval decided to work with Secureframe after working with another provider. From his conversations with Secureframe when he was considering what to use next, it was clear to him that the Secureframe team would go above and beyond to support him and be a true partner during the SOC 2 readiness process. 
Additionally, Secureframe provided Yuval with true clarity around pricing, and what he was going to get in terms of software, support, and scope.
"It was clear to me that Secureframe embodied the slogan 'We try harder'. They had a give-first mentality and we really got the white-glove treatment that was promised to us from Day 1. We didn't feel like we were one of many. We felt special, and that the Secureframe team would stand by us no matter what during the readiness and audit process."
Once onboarded, Secureframe provided Akooda with a clear checklist of all the required steps and documentation they needed as well as the evidence they had to provide to meet SOC 2 requirements. Secureframe was able to streamline most of the evidence collection process through its 100+ integrations. 
The support Yuval and his team received though was a key highlight to their experience working with Secureframe. 
"Having a Shared Slack Channel was great as we could get answers quickly and keep moving forward. On top of that, Secureframe's compliance team went above and beyond to support us. We work in different time zones and Secureframe's compliance experts had no issue taking a call at 7 or 8am to accommodate our later working hours. That made me feel like I really had someone on our side to support us."
Akooda was able to get audit-ready in just 2 weeks after working with Secureframe. But more importantly, Yuval was able to cut time spent on SOC 2 by half when he switched over to Secureframe, allowing his team to focus on executing against their roadmap for their customers versus being bogged down by SOC 2 requirements.
Results
Halved the time spent on SOC 2, hundreds of hours saved, SOC 2 report achieved without delays, and enterprise sales cycles unblocked
Speed and time savings was a priority for Akooda when getting ready for SOC 2. Given they're a small team, they couldn't afford to have their engineers and teammates spending more time than necessary on SOC 2. Secureframe allowed them to halve the time they were initially spending with another vendor on getting SOC 2 ready.
"Our product tracks company-wide share of attention across different applications and communication channels. Secureframe literally gave us more than half our time back when it came to getting SOC 2 ready versus other vendors. That's huge in terms of allowing our team to focus on building our company." 
"Plus, you can clearly see the massive difference Secureframe made in terms of streamlining the process. They allowed us to get ready in just 2 weeks with a significant reduction in effort required by our team."
Getting SOC 2 ready can often take months for many companies, but with Secureframe's help, Akooda was ready in just a couple of weeks. They went into their audit confident that Secureframe set them up for success and are standing by them for any additional support they need.
Another huge benefit for Akooda was accelerating deal cycles and being able to approach larger companies.
"We can approach larger companies and move a lot quicker. And, we don't need to do a bunch of security questionnaires anymore. We can simply show our SOC 2 report and keep the process moving."
Finally, getting SOC 2 ready allowed Akooda to improve their overall compliance posture. They have right controls, onboarding, and offboarding processes in place. 
With their SOC 2 report in hand and Secureframe's software continuously monitoring and maintaining Akooda's SOC 2 compliance, Akooda can focus on building their product, growing their business, and not worry about falling out of compliance.
"If you're considering SOC 2, go with Secureframe. It's the personal care they provide. They try harder. They're on our side. And they were with us every step of the way to make sure we got our SOC 2 report. Not once did I feel like we were left hanging." Yuval Gonczarowski, Founder and CEO, Akooda