6 Reasons Startups Need SOC 2
Completing a SOC audit is becoming increasingly important for startups. Customers are looking for companies, small and large, that can protect the security and privacy of their data and interests. SOC 2 is an ideal way to demonstrate a commitment to security and privacy, while helping startups unlock growth, expand into new markets, and accelerate revenue. 
This short guide covers six reasons SOC 2 is important to startup success, including closing deals faster and positioning the organization to move upmarket.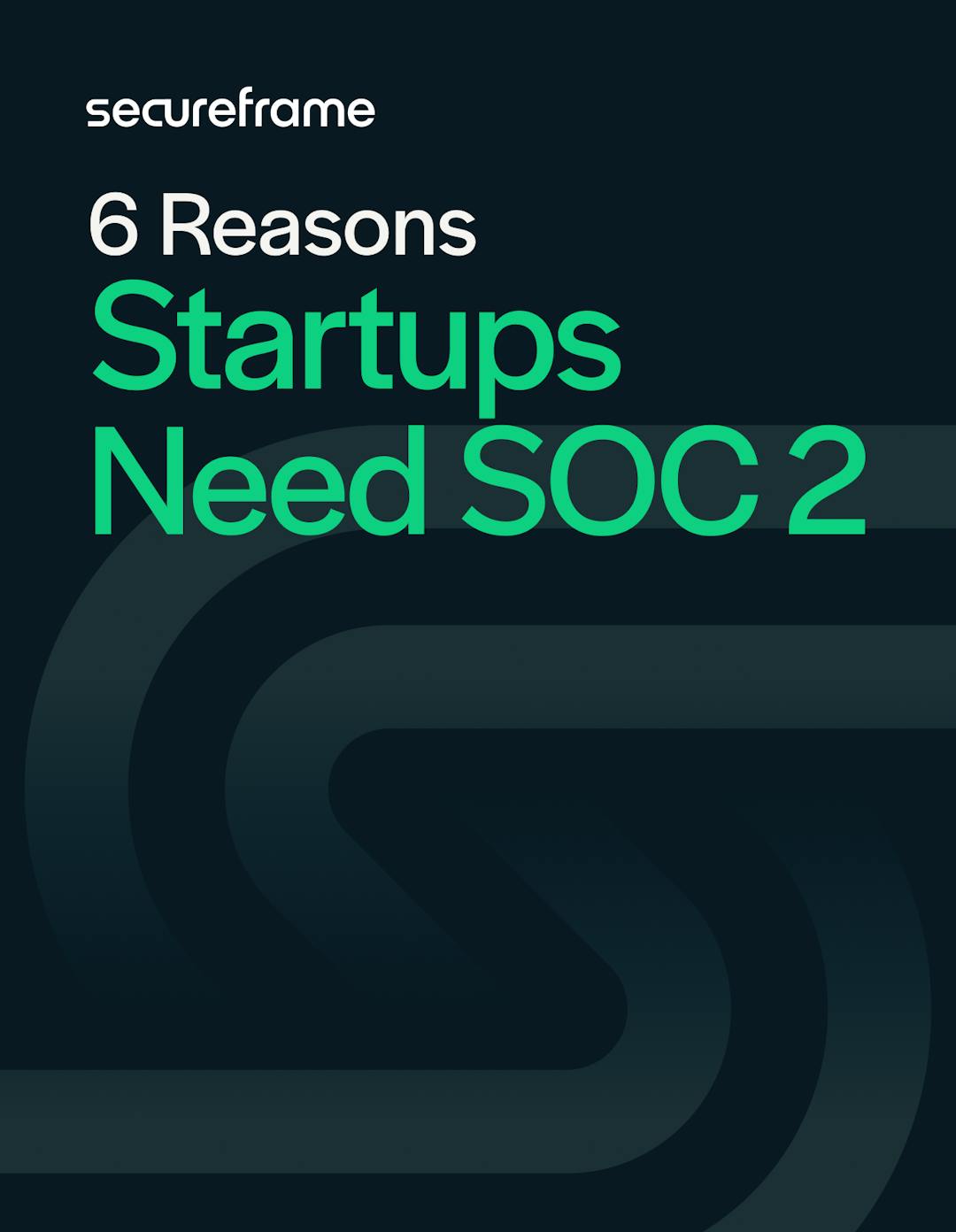 What's in this guide:
A quick breakdown of the six reasons SOC 2 is important to startup success
Insights from SOC 2 compliance experts and former auditors
A brief explanation of how Secureframe can help you get ready