Risk Management Training: 25+ Top Certifications and Online Courses to Enhance Your Expertise
In today's increasingly complex business environment, risk management training is indispensable. It enables businesses to take a proactive approach to understand, anticipate, prevent, and respond to potential threats before they can escalate into a crisis. 
By incorporating risk awareness and risk management training into their organizational culture, companies learn to balance threats with opportunities for better strategic decision-making, stronger agility, and greater customer and stakeholder trust. Risk management training can also protect against the penalties of legal and regulatory noncompliance.  
Put simply, strong risk management means better business resilience and longevity. 
Keep reading to learn why risk management training is so important, and find a list of in-demand risk management certifications and online training courses. 
What is risk management training?
Risk management training is all about learning how to manage organizational risk, including cybersecurity risk, data privacy violations, financial risk, and so on. Training offers a way to understand how to identify threats and reduce risk exposure. Reducing risk often improves operational efficiency, business continuity, growth and revenue, and brand reputation. 
Cybersecurity officers, IT professionals, risk managers, financial teams, human resources leaders, and even technical roles like product and engineering can benefit from risk management training.
Risk management courses typically cover:
How to do a risk assessment to identify threats and vulnerabilities
How to measure risk likelihood and impact
How to determine risk appetite and risk treatment plans
Methods for mitigating risk
How to monitor and communicate risk
Applicable regulatory and compliance requirements for risk management
Recommended reading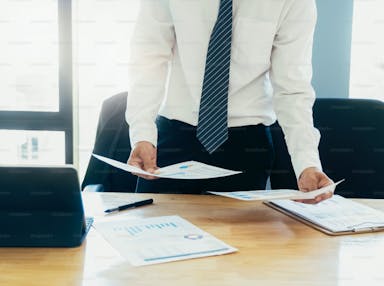 Cyber Risk Quantification: How It Can Help Protect Your Digital Assets
Benefits of risk management training
Risk management training equips employees with the knowledge and tools to proactively identify and address threats. This not only shields organizations from potential pitfalls, but also improves business resilience and aligns decision-making with strategic objectives. 
Here are a few other benefits of risk management training: 
Improve risk awareness and response
Regular risk training arms your team with up-to-date knowledge about current threats and best practices. It also helps everyone in the organization understand their role in introducing risk and gives them the tools to prevent and respond to threats and vulnerabilities in their daily work. 
Establish a risk-aware company culture
Greater awareness around risk encourages employees to be proactive about recognizing and addressing risk and flagging potential issues to leadership. It reinforces the notion that risk management is everyone's responsibility, not just IT or company leadership. Training also establishes a shared language and understanding of risk so everyone is on the same page and working towards the same goals. 
Improve compliance
Many regulatory and security frameworks require formal risk management processes to be in place. Regular risk management training ensures employees understand regulatory requirements and helps them spot gaps in your compliance posture. In addition, risk management training often covers fundamentals like logging and record-keeping, making it easier to document and demonstrate compliance during an audit.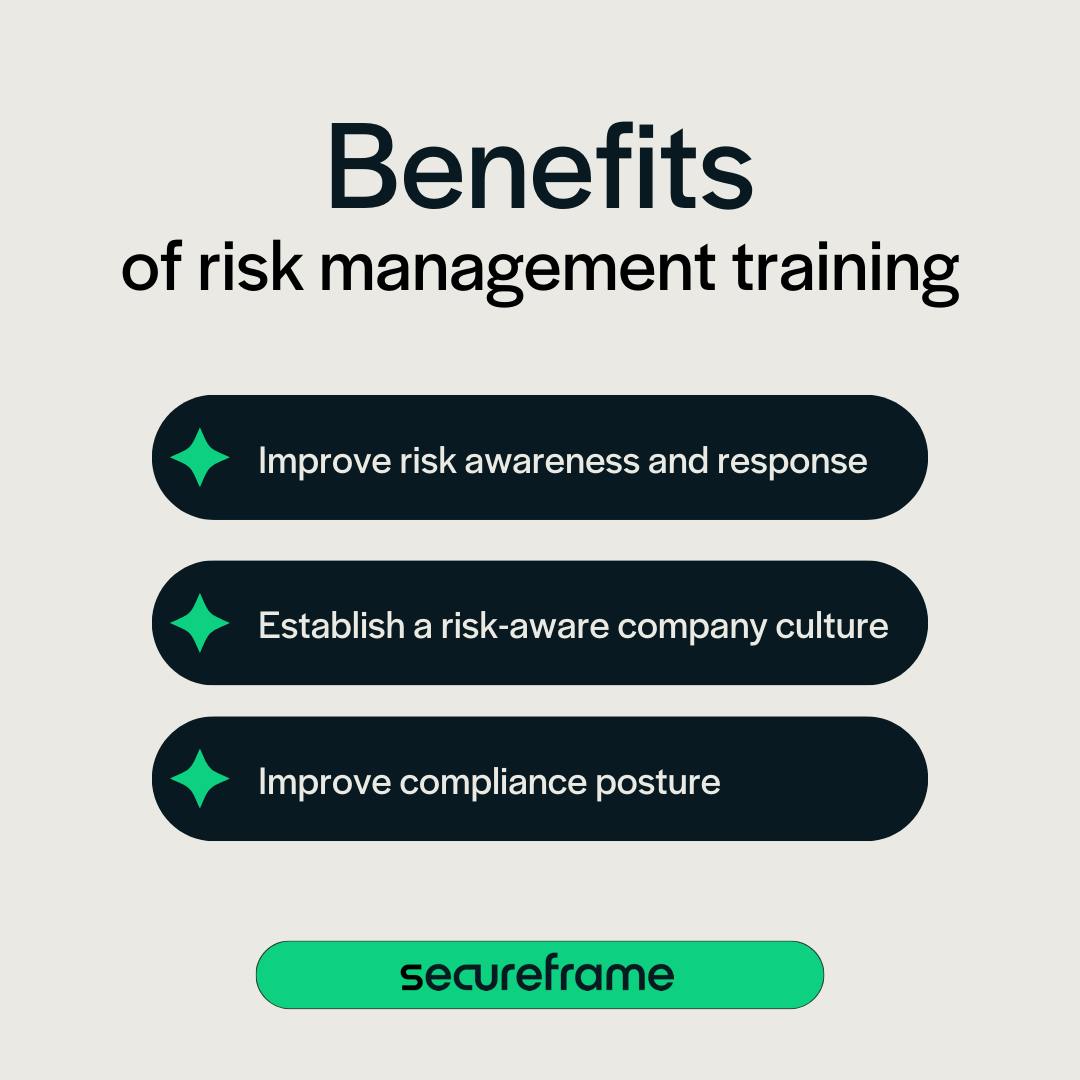 Risk management certifications by industry
From finance to healthcare and IT, every industry faces a unique set of risks and challenges. As the demand for skilled risk management professionals grows, so does the array of certifications designed to equip them with specialized knowledge and expertise. Below, we list the prevalent risk management certificate programs by industry.
Information Technology
Certification in Risk and Information Systems Control (CRISC) - Information Systems Audit and Control Association (ISACA)
CRISC focuses on IT and enterprise risk management, with an emphasis on risk identification, response, and monitoring. 
Certified Information Security Manager (CISM) - Information Systems Audit and Control Association (ISACA)
Designed for management and executive leadership, CISM emphasizes high-level governance and risk management approaches.
Certified Information Systems Security Professional (CISSP) - (ISC)²
Recognized globally, CISSP certification reflects deep technical and managerial skills and the ability to design, implement, and manage information security programs. 
Risk Management Society - Certified Risk Management Professional (RIMS-CRMP) - American National Standards Institute (ANSI)
With RIMS-CRMP, eligible candidates receive training in compliance with international risk management regulations, including legal compliance and confidentiality. Eligibility is based on degree and/or professional experience requirements.  
Certified ISO 31000 Risk Management Professional - International Organization for Standardization; various certification bodies internationally
This certification covers the ISO 31000 risk management framework, which provides principles and processes for managing organizational risk.
CompTIA Advanced Security Practitioner (CASP) - CompTIA
This is an advanced-level certification specifically designed for IT professionals who are deeply involved in information security. The CASP exam covers a range of advanced security topics, including risk management, enterprise security, research and analysis, and the integration of computing, communications, and business disciplines.
Certified Cloud Security Professional (CCSP) - (ISC)²
CSSP focuses on cloud technology and its inherent risks, ensuring cloud security professionals have deep knowledge of cloud security architecture, governance, risk, and compliance.
Certified Cloud Risk Management Professional (CCRMP) - National Institute for Cybersecurity Certification
The CCRMP program is recognized by both the Department of Homeland Security (DHS) National Initiative for Cybersecurity Careers and Studies (NICCS) and is aligned with the National Institute of Cybersecurity Education (NICE) Cybersecurity Workforce Framework. It focuses on the NIST Risk Management Framework, NIST 800-53, NIST 800-171, CMMC, and FedRAMP. 
Certified Threat Intelligence Analyst (CTIA) - EC-Council
Focuses on threat intelligence and high-level risk management, enabling professionals to manage, mitigate, and strategize against identified threats.
Healthcare
Certified Professional in Healthcare Risk Management (CPHRM) - American Hospital Association (AHA)
CPHRM is designed for healthcare professionals who are responsible for preventing and reducing losses to both people and organizations. Eligibility for the certification exam is based on degree and professional experience requirements.
Certified Materials & Resource Professional (CMRP) - Association for Health Care Resource & Materials Management
CMRP certification demonstrates expertise in the field of healthcare material management, ensuring medical facilities are properly stocked with supplies and equipment.
Certified Healthcare Safety Professional (CHSP) - Board of Certified Hazard Control Management (BCHCM)
The CHSP is designed for professionals who handle safety, security, and risk management responsibilities in healthcare settings.
Healthcare Compliance Certification - Healthcare Compliance Association (HCCA)
Compliance plays a significant role in risk mitigation in healthcare. This certification provides healthcare professionals with knowledge of relevant regulations and expertise in compliance processes so they can understand and address legal and compliance obligations.
Finance
Financial Risk Manager (FRM) - Global Association of Risk Professionals (GARP)
This certification is one of the most recognized for finance professionals, emphasizing risk analysis and control, market risk, credit risk, operational risk, and various products in financial markets.
Associate in Risk Management for Financial Institutions (ARM-F) - The Institutes
The ARM-F certification specializes in risk management for financial institutions, covering risk assessment and treatment from a financial perspective.
Certified Regulatory Compliance Manager (CRCM) - American Bankers Association (ABA)
Equips professionals with a deep understanding of regulatory requirements and their implications for businesses and risk management.
Chartered Enterprise Risk Analyst (CERA) - Society of Actuaries
The CERA credential provides risk professionals with strong enterprise risk management knowledge, allowing for better business decisions in finance and insurance.
Professional Risk Manager (PRM) - Professional Risk Managers' International Association (PRMIA)
The PRM designation is a globally recognized certification that provides the knowledge required for risk managers, including financial theory, risk models, risk instruments, and best practices in risk governance.
Business & Enterprise
Chartered Enterprise Risk Analyst (CERA) - Society of Actuaries
While its roots are in actuarial science, the CERA credential provides risk professionals with strong enterprise risk management knowledge that drives better business decisions.
RIMS-Certified Risk Management Professional (RIMS-CRMP) - Risk and Insurance Management Society (RIMS)
The RIMS-CRMP program focuses on managing uncertainty and addressing risks to achieve organizational objectives. To earn the RIMS-CRMP, candidates must pass a rigorous exam that covers various domains of risk management, from governance and culture to risk control measures and data analysis.
Enterprise Risk Management Certified Professional (ERMCP) - Enterprise Risk Management Academy (ERMA)
The ERMCP is a comprehensive certification focused on enterprise risk management principles and practices.
Associate in Risk Management (ARM) - The Institutes
This program offers knowledge to assess and identify potential risks, including operational, financial, and strategic risks.
Certified Risk Manager (CRM) - The National Alliance for Insurance Education & Research
Focusing on all aspects of risk management, the CRM program includes identifying, analyzing, controlling, financing, and administering operational risks.
Project Management Institute Risk Management Professional (PMI-RMP) - Project Management Institute
PMI-RMP certification focuses on managing and mitigating project risk to ensure deliverables are completed on time and within scope and budget. 
Management of Risk (MoR) - AXELOS
This certification provides a systematic approach to risk management across all parts of an organization.
Certified in Risk Management Assurance (CRMA) - The Institute of Internal Auditors (IIA)
Focuses on risk assurance, governance, and control assurance. It's ideal for internal auditors and consultants dealing with risk issues.
Certified Enterprise Risk Manager (CERM) - IERP (Institute of Enterprise Risk Practitioners)
The CERM emphasizes holistic enterprise risk management principles and practices.
Recommended reading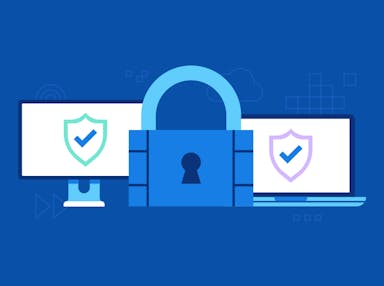 How to Assess & Improve Your Company's Security Posture
25+ Online courses for risk management
Online training courses offer a convenient alternative to in-person classes. In addition to the flexibility of a virtual classroom, an online format offers the opportunity to interact with and learn from a more diverse set of peers. This often adds new perspectives and offers insights into how risk management strategies are implemented across industries, company sizes, and geographies. Online coursework also gives students access to interactive elements such as simulations, expert-led webinars, and case studies that enrich the learning experience.
Free online courses for beginners
Course type: Self-paced
Learn to explain and identify operational activities that require formal risk management policies and procedures.
Course type: Self-paced
Understand the theory and practice of risk management and the expected results from a successful risk management process.
Course type: Self-paced
Build the fundamentals and technical skills required for financial engineering, including approaches for modeling returns and risks for significant asset classes.  
Course type: Self-paced
Learn to differentiate between financial and business risks, understand risk modeling, and learn key concepts and principles of risk management. 
Course type: Self-paced
Gain skills in cybersecurity and risk management, including security governance and compliance strategies, foundational risk management techniques, and personnel and third-party security measures.
Course type: Self-paced
Understand the fundamentals of operational risk management, including how to build and implement an operational risk assessment program.
Course type: Self-paced
Learn the essentials of risk management, including risk assessments, threat modeling, and business continuity planning
Course type: Instructor-led; 8 weeks
Learn key principles of risk analysis, risk assessment, and risk mitigation for information security using both qualitative and quantitative methodologies.
Course type: Self-paced
Learn the foundational concepts of an incident action plan and explore the complexities of disaster planning in this course from Stanford University. 
Course type: 3 days on-site; 2024 locations 
The Federal Risk Management Process Training Program (FRMPTP) certifies students on the Interagency Security Committee (ISC) Risk Management Process for Federal Facilities, a risk assessment methodology and risk tool.
Paid online courses and certifications
Cost: $36,820–$38,500
Course type: Full or Part-time; 12-20 months
Learn to mitigate enterprise risk from faculty with hands-on risk management expertise in areas such as resiliency planning, prevention, crisis management, and recovery.
Cost: RIMS Members $299; Non-Members $499
Course type: Virtual; available for six months after purchase
Learn how to create an ERM value statement and strategy, design an ERM framework, and integrate relevant risk management strategies within an organization. 
Cost: RIMS Members $299; Non-Members $499
Course type: Virtual; available for six months after purchase
This course approaches ERM as a strategic business plan and process to be used within an organization's existing governance and culture while supporting its strategic and operational objectives. It focuses on how to implement a robust and value-added ERM framework.
Cost: RIMS Members $129; Non-Members $199
Course type: Self-paced
Learn how to protect your company with the fundamentals of data security and privacy. This introductory self-paced, online course will help you identify and understand how cyber risk and data security attacks occur and what you can do to minimize those risks effectively.
Cost: RIMS Members $299; Non-Members $499
Course type: Virtual; available for six months after purchase
Learn how to navigate the complex, critical area of risk appetite management and develop a risk appetite framework to clarify your organization's position on risk-taking
Cost: RIMS Members $129; Non-Members $199
Course type: Virtual; available for six months after purchase
Learn the basics of traditional risk management so you can support broader goals of enterprise risk management (ERM) and strategic decision-making within your organization.
Cost: RIMS Members $129; Non-Members $199
Course type: Virtual; available for six months after purchase
This course covers the purpose, concepts, and tools of the risk management process. Emphasis is given to supporting decision-making and establishing the foundation for an ERM approach to the mitigation of traditional risks and exploitation of opportunities.
Cost: $3,220
Course type: Instructor-led
This course covers the foundations of technology risk management, IT risk identification, IT risk assessment, risk mitigation, and risk and control monitoring and reporting.
Cost: $8,500
Course type: Live online
Learn frameworks and tools for senior leadership and corporate boards to strengthen your company's approach to managing both internal and external risks. 
Cost: $1,895
Course type: Self-paced
Taught by instructors with decades of experience on Wall Street, the Risk Management Professional Certificate program is a comprehensive survey of the practice of risk management. Learn about the major types of risk, risk management tools and techniques and financial regulations.
Cost: $747
Course type: Self-paced
Understand the fundamentals or risk and how to develop a proper risk assessment process. Apply simulations, model budgets and project schedules, and know how to apply risk transfer and insurance to reduce owner and vendor risk. 
Cost: Members £1700 +VAT; Non-Members £1800 +VAT
Course type: Online; 4 days
This masterclass takes content from our most popular and practical courses: the fundamentals of risk management (FoRM), embedding risk management ERM), and effective risk registers and assessments (ERRA) and brings them into a tailored masterclass of risk management essentials.
Cost: Members £400 +VAT; Non-Members £500 +VAT
Course type: Online; 1 day
This one-day course will guide you through the use of Key Risk Indicators, showing you how they can be used as a powerful management tool to improve risk awareness and the execution of business objectives.
Cost: $200 application fee; $3,420 tuition fee; $325 estimated program textbook/materials
Course type: Online
This multicourse professional certificate offers a comprehensive understanding of advanced risk management principles and applications. Learn the theory and practical application of enterprise risk management, including how to design and put into practice a risk management program. 
Cost: $100
Course type: Self-paced
Understand the basic principles of risk management for cybersecurity and IT, including how to use quantitative and qualitative risk measurement techniques. 
Manage and mitigate risk with Secureframe
The Secureframe platform offers end-to-end risk management capabilities to help you stay on top of organizational risk. 
Assess risk and document treatment plans to satisfy regulatory and compliance requirements
Automatically assess and treat risks with Comply AI. The fully automated risk assessment workflow includes risk information and details, risk treatment, residual risk, risk score, and justification. 
Easily add and track risks with the risk library. Our risk library includes NIST risk scenarios for categories including IT, Fraud, Legal, and Finance. 
Link risks to controls and view history to coordinate risk management strategies with compliance requirements. Close any gaps in your risk management program and demonstrate the steps you've taken to strengthen your security posture over time. 
To learn more about Secureframe's powerful risk management capabilities, schedule a demo with a product expert. 
Use trust to accelerate growth