What is a Request for Proposal? + Template
Before going into business with you, a company wants to know that you're the best fit for them in terms of security, skill, budget, and more.
That's why they may use a request for proposal (RFP). This allows a company to learn about multiple vendors and select the one that best meets their needs. 
As a vendor, you may feel overwhelmed trying to respond to RFPs from numerous potential customers. 
To help simplify this process, we'll cover everything you need to know about RFPs, including what information you can expect to be requested and how you can automate responding to RFPs to win more opportunities. Keep reading to learn how. 
What does RFP stand for?
RFP stands for request for proposal. An RFP is a business document that publicly announces and describes a project in order to get bids from qualified vendors and contractors to complete it.
Many organizations and governments use RFPs to get the lowest and most competitive bid for projects.
For example, CPS Energy, the largest municipally owned electric and natural gas utility in the United States, has only so much existing solar capacity. So it has recently issued its first request for proposal to obtain up to 700 megawatts of additional solar energy for its generation portfolio. Their goal is to increase solar generation and diversify community solar options for CPS Energy customers to better serve them in the future. To achieve this goal, they are accepting responses from small, local businesses as well as large, well-known firms. 
Purpose of RFP
RFPs can be an important part of a company's due diligence process. When used well, they can help organizations simplify the process of evaluating and selecting new vendors.
If an organization distributes an RFP, it means that they are considering doing business with a third party to complete a project.
To win that opportunity, you need to show that your organization can meet their criteria for skills, budget, timeline, and more.
Responding to RFPs can be time-consuming for vendors that don't have efficient processes in place, however. As your organization grows and looks to take on more clients, you'll need a standardized process for responding to RFPs.
RFP vs security questionnaire
Like RFPs, security questionnaires can help organizations assess potential vendors and ensure certain criteria are met before entering into any formal partnerships. Filling out either type of document can be time-consuming and tedious and, as a result, have led to the creation of automation tools to simplify the process for vendors.
Unlike RFPs, security questionnaires are solely focused on vendor security. While the exact content and format may vary by organization, security questionnaires are a list of questions that assess a vendor's security and data privacy practices. They are designed so organizations can build trust with prospective vendors and feel confident that their customer data will be safe. 
In order to build this trust, security questionnaires may ask about security and privacy certifications, governance, risk, and compliance (GRC) management, and continuous compliance strategies.  
Recommended reading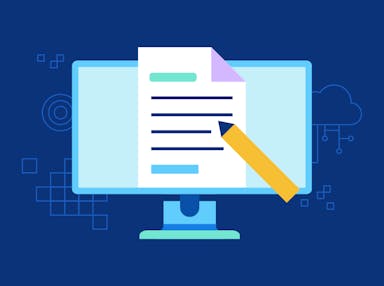 Security Questionnaire: How to Answer and Send Your Own [+ Free Template]
RFP requirements
RFPs can vary in format and content but they must describe both the company and project in enough detail to attract viable and competitive responses.
Best practices include:
Providing an overview of the project
Describing the nature of the company
Describing the goals the company wishes to achieve with the project
Detailing the scope of the project and all needed products and services
Providing selection criteria for bidders
Specifying the format of the expected responses
Including instructions on what information the bidder must include, such as examples of their works or case studies
Providing contact information so bidders can send their proposals
Specifying any key dates, including a deadline for proposal submittal
Ideally, the RFP will be specific enough that you as a vendor can propose a suitable solution to the organization's problem but not too specific that you feel restricted in terms of creativity. 
An RFP that follows these best practices should meet this requirement, and result in a variety of competitive bids that help drive down the cost of the solution. 
Sample RFP questions
Now that we've covered what components should make up an RFP, let's take a look at some specific questions that a vendor may find on an RFP. 
Let's say an organization is looking to partner with a vendor that can provide a robust learning platform. In that case, they may ask vendors to complete an RFP with a series of yes, no, or partial response questions that allows them to assess the platform's suitability against their requirements as well as opportunities and limitations of the vendor's solution. 
Here are some sample questions that may be found on such an RFP:
Does the system have a search functionality that allows learners to find specific courses or materials based on keywords, title, delivery format, and other tagged identifiers?
Does the system allow for the creation of custom user profile fields?
Does the system support automatic and customizable email notifications?
Does the system encrypt data during transmission?
Does the system's support team have support documents available online?
As previously stated, RFPs vary in format. Some may be questionnaires that require yes, no, or partial responses like the example above. Others may define the project, evaluation procedure, and other information and require bidders to submit proposals addressing each of these sections. The example below is formatted in that way.
RFP example
This RFP example from City of Mentor is soliciting bids from qualified and experienced consultants that can perform a comprehensive condition assessment of the outdoor pool at one of their largest parks, the Eleanor B. Garfield Park Swimming Pool outdoor facility. It is broken down into eight parts: 
Intent: Describes the intent of the RFP, as stated above.
Community overview: Briefly describes the city of Mentor, what services they provide, and the condition of the outdoor facility. 
Project timeline: Lists out a series of dates that form a tentative schedule for the facility's assessment and possible renovation. 
Instructions for RFP submittal: Details how bidders should submit their RFP responses. 
Evaluation criteria: Defines criteria for how the city will evaluate each RFP response.
Statement of qualifications information: Explains what information must be included in each RFP response. Requirements are a statement detailing the respondent's firm, team structure, related project experience, and project approach as well as references and a cost proposal.
Terms and conditions: Lists contract terms.
Scope of services: Details exactly what services are expected to be provided for the facility evaluation, facility condition assessment, and presentation of facility condition assessment.
Request for proposal template
Download the free template below to get a sense of what prospective clients want to know when trying to select a best-fit partner. Knowing what to expect can help you respond to RFPs faster and easier and increase your chances of winning these prospective clients.

RFP automation
RFP automation simplifies the process of responding to RFPs. 
Without automation, you'd need to spend hundreds of hours of manual work assigning incoming RFP questions to subject matter experts, combing through documents and folders to find previous responses to RFPs, and then copying and pasting them into the new proposal. 
You also need to ensure those answers are kept up-to-date and at the ready. This will require coordination across sales, marketing, legal, IT, compliance, and other teams as well as time-consuming project management to chase down updates.
For too many organizations, the result is lost bids and revenue because they can't respond to RFPs fast enough. 
RFP automation cuts down those hours. Using AI and machine learning, RFP automation software suggests answers based on previously answered RFPs to speed up the process. RFP automation software may offer additional benefits as well. 
With Secureframe Questionnaire Automation, for example, customers simply upload an RFP to Secureframe, verify Secureframe's suggested answers from the Secureframe Knowledge Base, and export the completed document to the original format and send it back to their prospective client. 
All questions and responses are stored in our Knowledge Base and answers are updated as new responses to RFPs are finalized. Subject-matter experts can also be assigned to answer specific questions in the Knowledge Base to ensure they are kept as up-to-date and accurate as possible. 
Customers can also easily access answers to RFPs from the comfort of their browser with the Knowledge Base Chrome Extension.
Respond to RFPs faster and easier with automation 
Responding to RFPs is an important part of winning opportunities with new organizations, especially in the public sector. However, it can be a manually-intensive, time-consuming, and tedious process.
Some questions are the same from customer to customer and require you to repeat yourself or track down previous responses. Some questions vary from customer to customer with no standardized format, set, or order of questions, which means you need to bring in subject matter experts to answer or update previous answers. 
The result is hundreds of hours of manual work that take away from other high priorities and may result in you losing opportunities to other bidders who respond faster.  
That's why we built Secureframe Questionnaire Automation, an AI-enabled solution that makes it fast and easy to respond to RFPs.
Schedule a demo of Secureframe Trust to see Secureframe Questionnaire Automation in action, and to learn how else Secureframe Trust can help you build confidence with your prospects.
FAQs
How do you write a request for proposal?
Below is a step-by-step process for writing a request for proposal:
Briefly introduce your company
Provide an overview of the project, including scope and what goals your company wishes to achieve.
Specify any project deadlines.
Describe your budget for the project.
Provide selection criteria for bidders.
Include instructions on what information the bidder must include, such as examples of their works or case studies.
Provide contact information so bidders can send their proposals.
What is an RFP document template?
An RFP document templates is a blueprint for writing effective requests for proposals in less time. While you'll have to customize the template to align with the details of the specific project you're requesting bids for, it can help guide what content you need to include. This can make the process faster and less stressful than starting from scratch.
What is the typical structure of an RFP?
The typical structure of an RFP is as follows (although the order can change):
Contact information of organization issuing the RFP
Description of the organization issuing the RFP
Overview of the scope of the project
Details about project timeline and budget
Description of the criteria for evaluating bids
Outline of the bidding process and the contract terms
How long should an RFP be?
On average, an RFP is five to ten pages long. However, the length can vary significantly depending on the project and organization issuing the RFP. The goal is to provide all the necessary information that prospects will need to write competitive bids while keeping it as brief as possible.