50 Influential CISOs and Cybersecurity Leaders to Follow
As businesses rely more and more on data and emerging technology to drive growth, the role of Chief Information Security Officer is becoming increasingly important. CISOs are instrumental in fostering a security-first mindset not only in their own organizations but across their entire sphere of influence, whether it's within their industry or in shaping government policies and legislation. 
Today's CISOs face a myriad of complex challenges. They must maintain an exhaustive understanding of their organization's threat landscape while balancing business risk and opportunity. They must attract and retain cybersecurity professionals amid a severe talent shortage — while ensuring their teams can effectively focus on high-priority projects that keep them engaged. And as information security remains a top priority for board members and investors, CISOs are being asked to accomplish more with less. 
To celebrate these accomplishments, we are recognizing 50 prominent CISOs who are paving the way for stronger information security practices. In addition to their professional accomplishments and industry experience, the criteria we used to select these CISOs included: 
Demonstrated leadership: These CISOs are role models with a proven commitment to sharing their knowledge and expertise. 
A forward-thinking mindset: Effective CISOs are proactive, always looking towards the future to understand how businesses today can build a more secure tomorrow. 
Level of influence: Whether they are advising top government officials, sharing knowledge with thousands of followers, or contributing to new legislation, these CISOs are global ambassadors for more robust information security. 
50 CISOs and cybersecurity leaders to watch
Building the future of cybersecurity
As we look to the future of cybersecurity, CISOs will continue to play a crucial role in keeping our organizations, data, and systems secure. By embracing new technologies, approaches, and ideas, these 50 CISOs and cybersecurity leaders are helping drive the industry forward and make our digital world safer.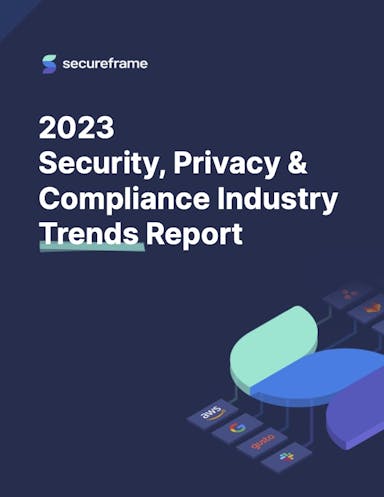 2023 Security, Privacy, and Compliance Trends Report
We spoke with information security experts and executives, leading audit firms, and experienced CISOs to identify the 10 trends to seize in 2023.