Introducing the GRC Hub: 25+ Free Resources to Simplify Governance, Risk & Compliance
Today, organizations are challenged to continuously and reliably achieve their objectives while addressing more uncertainty than ever before.
At Secureframe, we're passionate about helping customers achieve sustainability and efficiency through governance, risk, and compliance (GRC). Understanding the purpose, benefits, and process of implementing a GRC program can help set organizations up for success. 
That's why we're excited to announce our new GRC Hub, a collection of 25+ free resources that covers everything you need to know about governance, risk, and compliance in one place. Learn the basics of GRC, understand each component and how they relate to each other, get tips and resources for implementing a GRC program, and much more. 
Check out the complete GRC Hub. 
New resources to simplify GRC
By implementing an organization-wide strategy that combines corporate governance, risk, and compliance functions, growing companies can create more efficient operations, prevent financial losses, promote a brand reputation built on trust, be more agile, increase their resilience to both internal and external threats, and maintain continuous compliance with required standards and regulations. 
But to unlock these benefits, organizations need to clearly understand GRC and how to build a centralized GRC program and mature it over time. 
We built the Hub as a one-stop resource to demystify GRC, with 25+ articles and over a dozen illustrations, charts, and infographics. Our team of security and compliance experts added insights and best practices from their years of cybersecurity and auditing experience throughout the Hub. 
The Hub offers a self-guided learning experience. You can:
Navigate sequentially to learn about GRC from start to finish
Use the chapter navigation to jump directly into the information you'd like to learn
Choose a learning path depending on your knowledge of GRC (Beginner, Intermediate, Expert)
Use the search bar on the Hub main page to quickly find answers to specific questions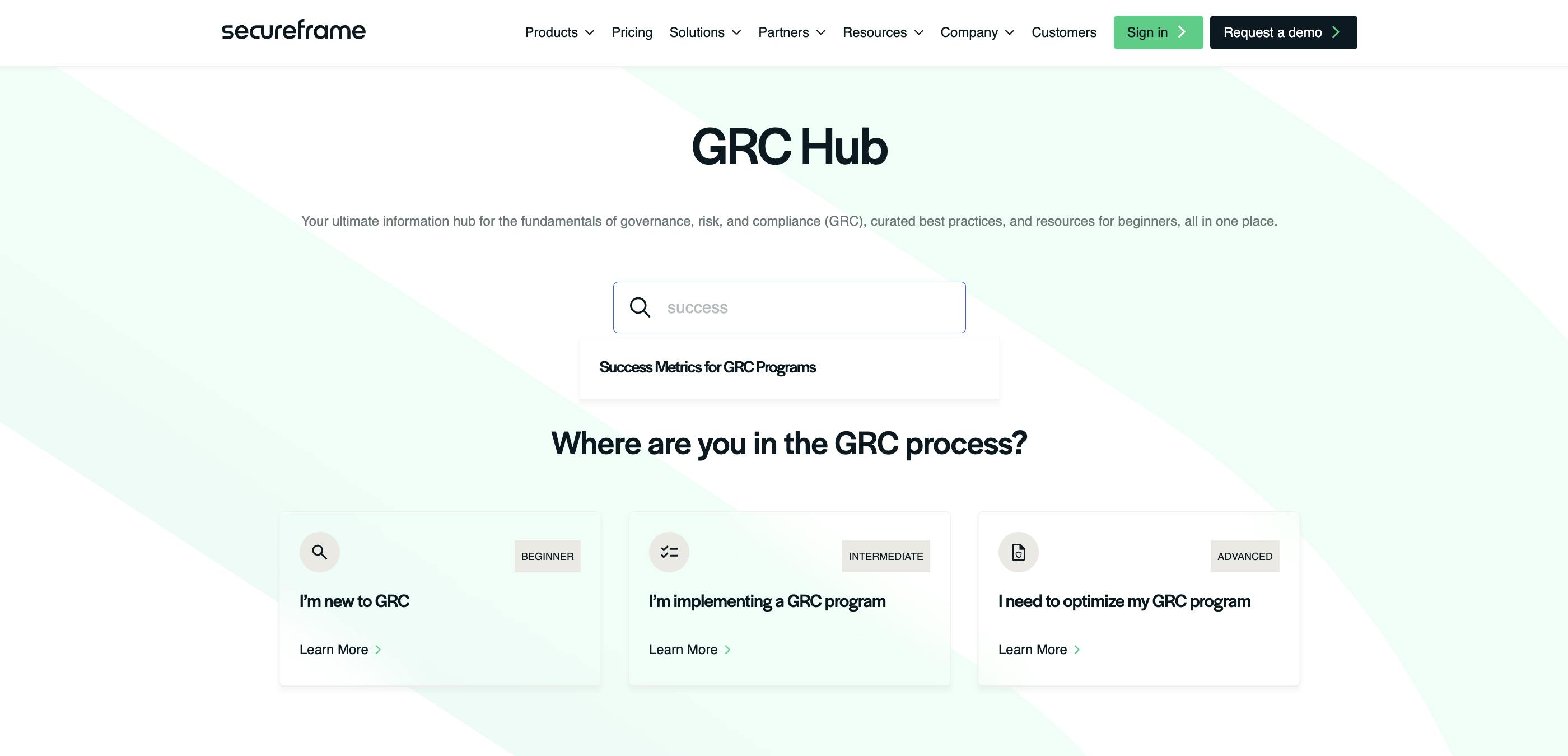 What's inside the GRC Hub? 
The GRC Hub is broken down into six main categories: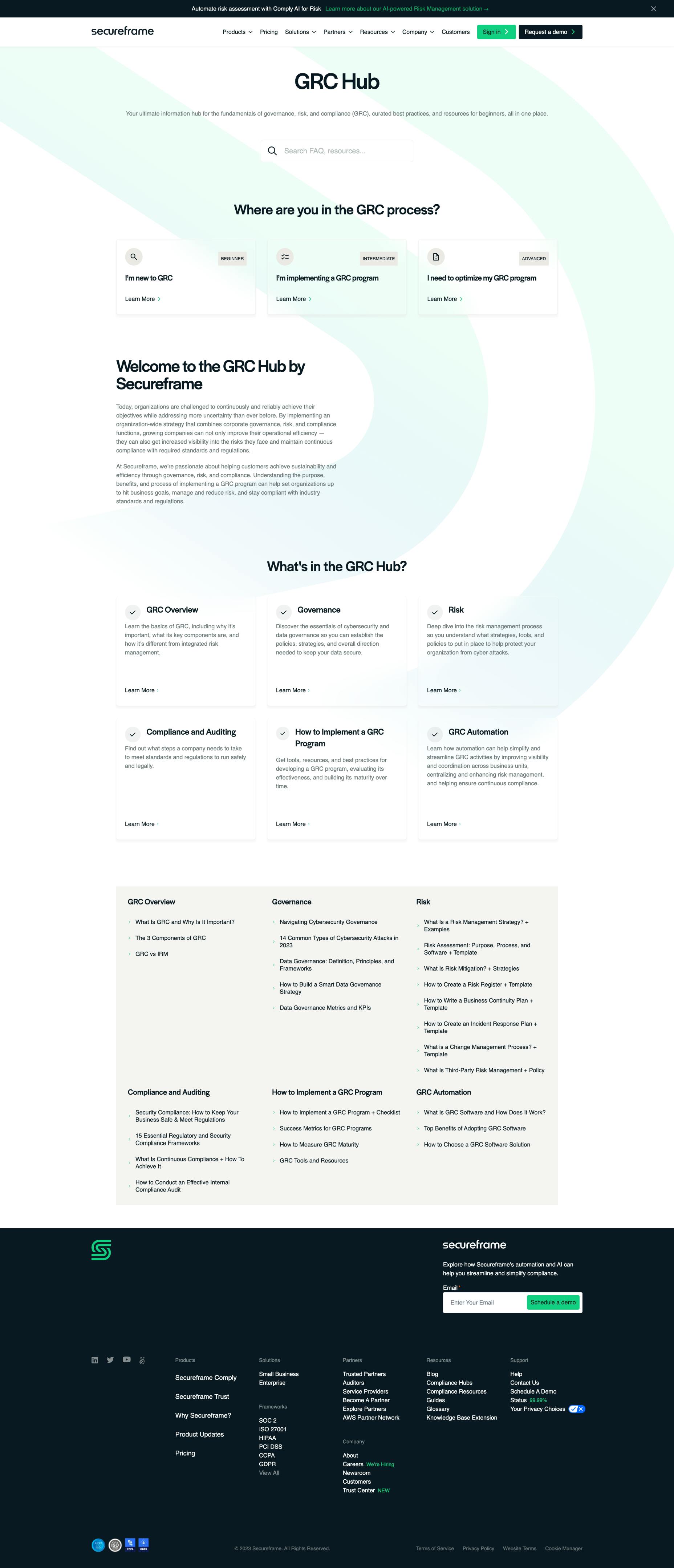 Looking for more compliance resources?
Check out our library of compliance resources for additional compliance hubs on popular frameworks, policy templates, readiness checklists, and much more.