Schedule a personalized demo of Secureframe to streamline your GDPR compliance
With a streamlined GDPR workflow and expert guidance, Secureframe expedites the entire GDPR compliance process. Let's explore how Secureframe can fit your exact needs.
What we'll cover:
Design GDPR security policies that are right for your business.
Guided support from in-house GDPR compliance experts.
Access proprietary Secureframe GDPR training with automatic completion tracking.
Easily stay current with the latest GDPR requirements.
For general questions visit our Help Center.
Read our 5-star reviews!
High-growth companies rate us as their trusted security partner. Read Reviews.
Join the thousands of companies using Secureframe
Stay compliant with Europe's data privacy laws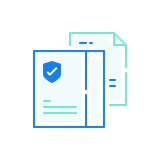 Connect
and monitor your tech stack through our integrations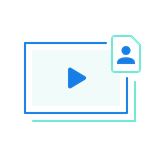 Train
and track your employees automatically with proprietary training videos
Mitigate
your organization's regulatory, legal, and financial risk
Show
your EU partners that you are GDPR compliant
GDPR: The EU's revolutionary consumer protection law
GDPR requires data processors and controllers that target or collect personal European Union (EU) resident data to uphold various privacy and security requirements. Organizations that fail to comply with GDPR can be fined up to €20m or 4% of their annual revenue for the previous fiscal year, whichever amount is greater.
GDPR compliance requirements can include:
Providing a way for EU residents to know that their personal data is being collected and/or processed
Allowing EU residents to opt-out of certain personal data processing activities, request disclosure of their collected personal information in a portable format, and request that their personal data be forgotten
Documenting what personal information is collected, how it is processed, who has access to it, and the legal justification for collecting it
Encrypting, anonymizing, and/or pseudonymizing personal information 
Maintaining information security policies for email security, authentication requirements, encryption, and more
Training personnel on GDPR requirements
Signing data processing agreements with third parties that process personal data
Establishing formal personnel roles around GDPR compliance and data protection, like hiring a Data Protection Officer (DPO)
How it works
GDPR contains 99 articles, with numerous privacy and security requirements scattered throughout. These requirements are prone to misinterpretation due to complicated legal language. We break down the GDPR compliance processes into simple, clear-cut steps, saving you hours of time and effort.
Meet your dedicated account manager
Scan and secure your cloud infrastructure
Build your GDPR policies and procedures
Easily train personnel on security and GDPR privacy requirements
Complete your GDPR readiness assessment and optional audit
Maintain GDPR compliance
Set up GDPR policies and procedures fast
We allow you to design GDPR security policies that are right for your business. Select from our library of policies, adapt them for your organization, and publish to your personnel for review — all through our portal.
Key Features
Access dozens of policies developed and vetted by in-house security experts and auditors and designed to pass regulatory inspection
Easily publish policies for your personnel to review through our portal
Dedicated compliance experts who are all former information security (InfoSec) professionals available to provide guidance
Scan and secure your cloud infrastructure automatically
We connect with, monitor, and help provision your cloud infrastructure to be compliant with GDPR InfoSec requirements.
Key Features
Monitors over 150 cloud services within AWS, Google Cloud, Azure, and others
Reports control failures and provides guidance for remediation
Train personnel with Secureframe provided GDPR training
GDPR training can be expensive and complex. We've built our own proprietary, up-to-date GDPR training series for personnel working with GDPR-protected data and those responsible for protecting it.
Key Features
Complete complex regulatory training within 30 minutes
Educate each of your departments on their responsibilities around collecting, processing, or transferring GDPR-protected data
Track employee training completion automatically in Secureframe's platform
Complete your GDPR readiness assessment
Be confident in your GDPR compliance posture with our readiness report. You can also choose to pursue third-party assurance from auditors within our network.
Key Features
Track your progress towards GDPR compliance via our proprietary readiness report that has been validated by security experts and auditors
Choose to invite one of our audit partners into your Secureframe instance to gain additional third-party validation
Maintain GDPR compliance
We help you maintain compliance by continuously checking your security control health around GDPR's encryption and access control requirements. Our compliance experts also stay up-to-date on the latest regulations and pass on important updates to you.
Key Features
Seamless evidence collection and review processes for readiness assessments and auditor validations
Important updates to GDPR regulations shared with you and added to our platform
Automatic, continuous security control assessment from 100+ integrations
"We were really impressed with the Secureframe platform and how the in-house compliance experts and proprietary GDPR training helped us achieve compliance in under two weeks."
-Dominic Whyte, Co-founder and CEO, Fillout.com