 ISO/IEC 17025
ISO/IEC 17025 is a global standard for testing and calibration laboratories. It outlines the general requirements for the competence, impartiality, and consistent operation of laboratories.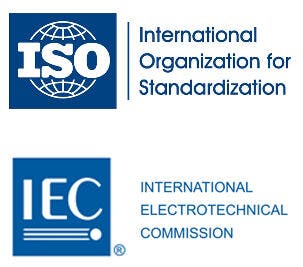 Definition and purpose
ISO/IEC 17025 provides a foundation for laboratories to ensure robust quality control, demonstrate their ability to produce valid and reliable results, and claim technical competence. It aids both in-house labs and those that operate independently in demonstrating that they operate competently and generate valid results.
Last updated
ISO/IEC 15415 was last updated in 2017, known as ISO/IEC 17025:2017. It was reviewed and confirmed in 2023. 
Applies to
ISO/IEC 17025 applies to all organizations that perform tests or calibrations, regardless of the number of personnel or the extent of the scope of testing and/or calibration activities. This includes, but is not limited to, first-, second-, and third-party laboratories, as well as laboratories where testing and/or calibration forms part of inspection or product certification.
Controls and requirements
The key components of ISO/IEC 17025 are:
Structural Requirements: Organizational structure, responsibilities, and authorities.
Resource Requirements: Personnel, facilities, equipment, and environmental conditions.
Process Requirements: Methods, procedures, sampling, handling, transport, storage, quality assurance, and reporting.
Management System Requirements: Both options (Option A and Option B) covering documentation, control of management system documents, control of records, actions to address risks and opportunities, improvement, and management reviews.
Review of Requests, Tenders, and Contracts: Ensuring that the laboratory has the capability and resources to meet customer requirements.
Handling of Test or Calibration Items: Procedures to avoid contamination, mix-ups, and deterioration.
Assuring the Validity of Results: Monitoring and measuring performance regularly.
Please refer to the official ISO/IEC 17025:2017 documentation for a detailed list of controls and requirements.
Audit type, frequency, and duration
ISO/IEC 17205 compliance requires an external assessment by an accreditation body. The accreditation cycle typically includes an initial assessment, followed by surveillance assessments annually or bi-annually, with a reassessment typically every four to five years.
The duration of the assessment varies depending on the size of the laboratory, its scope of accreditation, and the findings of the assessment team.
Get compliant using Secureframe Custom Frameworks