Humans of Secureframe: Sales Manager Shea Meadow on the Payoff of Taking Risks
Risk is an inherent part of business and life. In both cases, it's tempting to turn away from risk — downplay it, mitigate it, ignore it altogether. But I've found that the best things happen when you face risks head-on. 
Case in point: I started my career in recruiting and became a Director of Talent Acquisition and Human Resources. At my first startup, I grew our team from 5 people to 70. My next startup was GovSpend, where I took us from 10 employees to around 100. 
After about 15 months, the CRO at GovSpend approached me and said, "How would you feel about selling our platform instead of selling people?" I immediately thought no, I knew how to sell people. I felt like I could recruit and hire great talent in my sleep, but I also recognized that I was bored and wanted a new challenge. 
I had a lot of friends on the sales side of the organization because I had hired most of them. I knew there would be a pay cut but I wanted to take a chance. That was eight years ago. 
At first, the sales team didn't have a lot of structure. We had a few SDRs, some AEs, and our CRO. It was just learning how the government buys and, 'here's the platform, go sell it.' We had a very tight-knit sales org. We would sit on the couch in the back of the office and throw ideas off of each other and help and teach how to close SMB deals. We all worked together for the greater good of the company.
My growth from an account executive to a sales manager was very organic. In the beginning, reps were coming to me asking for help, some even wanted me on their calls to help close the deal. My CRO gave me a team because he knew I could sell and I had managed people in my past. From that moment on I ate, slept, and bled GovSpend. That year my team exceeded quota, so the next year I was given an additional team to run. Going into my fifth year I was essentially leading an entire Sales division.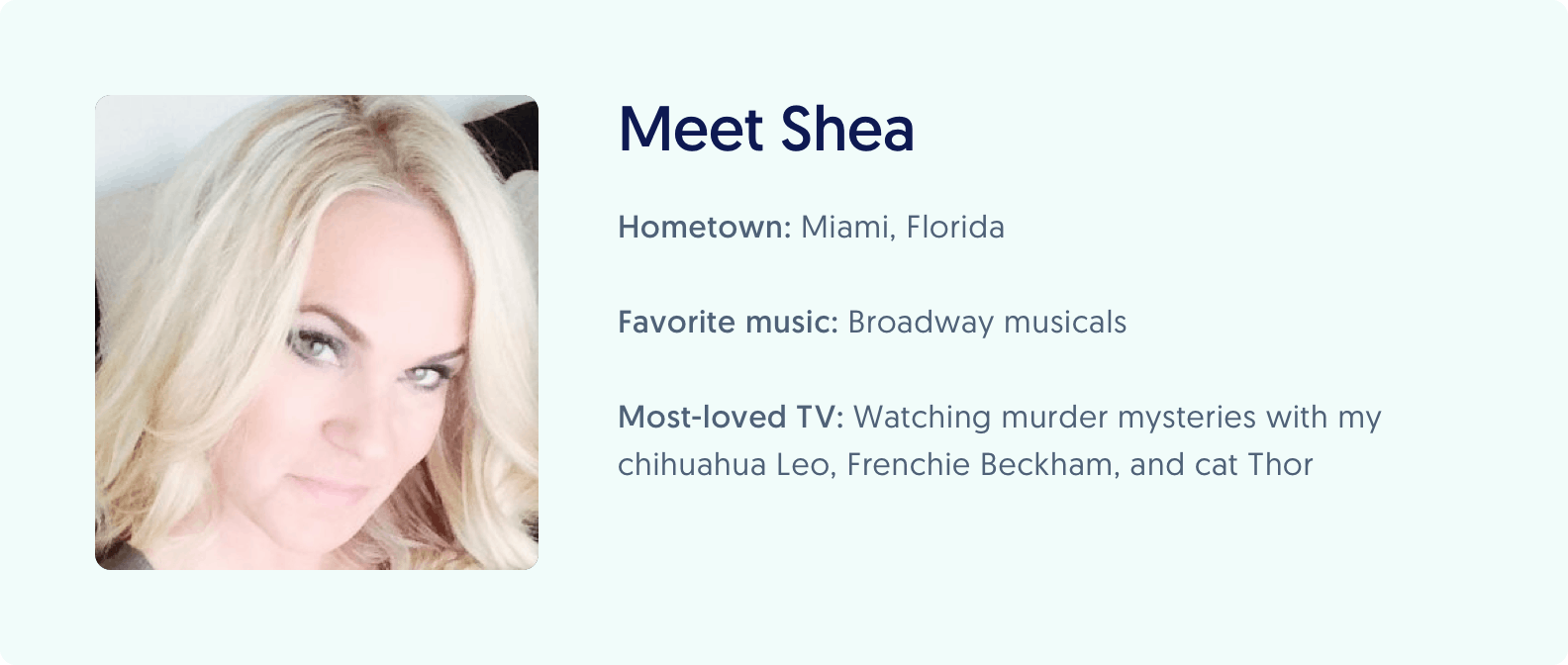 Leading a sales team felt like my calling. I loved watching my people get better at closing, and have always valued when my team comes to me for help. One of my favorite things to do is give them their own wings to fly higher. It was fun watching them grow as account managers and as people — weddings and babies and life milestones. I am proud that my entire team stayed with me throughout my whole tenure at GovSpend. 
It was a very difficult decision for me to leave, and it wasn't in my plan. I honestly thought I'd work there until I retired. But the company sold last year to a PE firm that believes in a different vision and ultimately I knew that I needed to move on. It was time to take another risk. 
Startups are about as risky as you can get. In January I started interviewing with two other organizations and got two offers. I turned them both down. When I started talking to the recruiters at Secureframe, one of the first things that they mentioned is that they were looking for one of five sales managers. I liked that because I do well in a collaborative team environment. Secureframe had also just raised our Series B from impressive VC backers. I was very excited when I knew Kleiner Perkins was a part of this journey. I have always liked the security industry. I didn't know a lot about compliance, but the more I learned the more I knew this is an industry that is going somewhere. It's just going to take off. 
The whole experience reminded me of when my CRO first approached me to try sales. That same feeling of hesitancy to step out of my zone and take a risk. There is something internal that clicks and it just changes. The hesitancy turns into determination and drive. 
So while I did not know much about security or compliance, I learned how much it's truly needed in this day and age and it got my attention. And then I met Evan, the VP of Sales, and other members of the Secureframe executive team. The feeling I had speaking with them was so similar to how I felt at the beginning of my time at GovSpend, where I knew it was something special and my gut has never steered me wrong. This team is onto something that will forever change the industry as we know it and I am so happy that I get to be front and center!
Ready to find out for yourself? Check out our open positions in sales, marketing, customer support, product and engineering, and operations, and come join our fully remote, collaborative team.