Humans of Secureframe: CMO Greg Perotto on the Power of Authenticity
The foundation of great marketing is a brand built around a compelling vision and mission — a story that inspires employees, customers, partners, investors, and the market alike to join on the journey.
Secureframe's mission is to make governance, risk, and compliance (GRC) fast and easy for organizations of all sizes, industries, and geographies so that they can focus on what matters most: serving their customers (securely) to grow their business and revenue.
The reality is that in today's modern, digital world, security and compliance are foundational to every organization's success, from hyper-growth startups to the largest global enterprises. Our mission is to empower these organizations to achieve and maintain exceptional governance, risk, security, and compliance standards in the face of the increasing frequency and complexity of threats. This potential for positive impact in business and the world around us is a large part of what inspired me to join Secureframe as its first CMO, and no doubt why our employees, customers, audit partners, and investors want to be part of our journey.  
During my initial conversations with the Secureframe leadership team, the company intrigued me for three reasons. First is the massive market opportunity for the company and platform. With security and compliance foundational to every organization's success, every company is a potential customer. Secureframe makes it fast, easy, and cost-effective for organizations to achieve and maintain compliance, and because of this strong product-market fit, the opportunity for Secureframe and our platform is massive.
Second, I was attracted to the caliber of talent across the company and leadership team. In every conversation I had throughout my interview process, I was impressed by the people of Secureframe. I knew it would be a place where I'd be surrounded by people I could learn from every day, and where I could help coach and develop those around me to learn and grow in their careers. Much of this was reinforced in my conversations with CEO Shrav Mehta as well as my past experience working with COO Seema Kumar.
Third, and most compelling, I recognized an opportunity to be a part of and shape the future of an amazing company and culture. Secureframe is a culture that respects and encourages employees to bring their best, authentic selves to work each and every day—something that's incredibly important to me.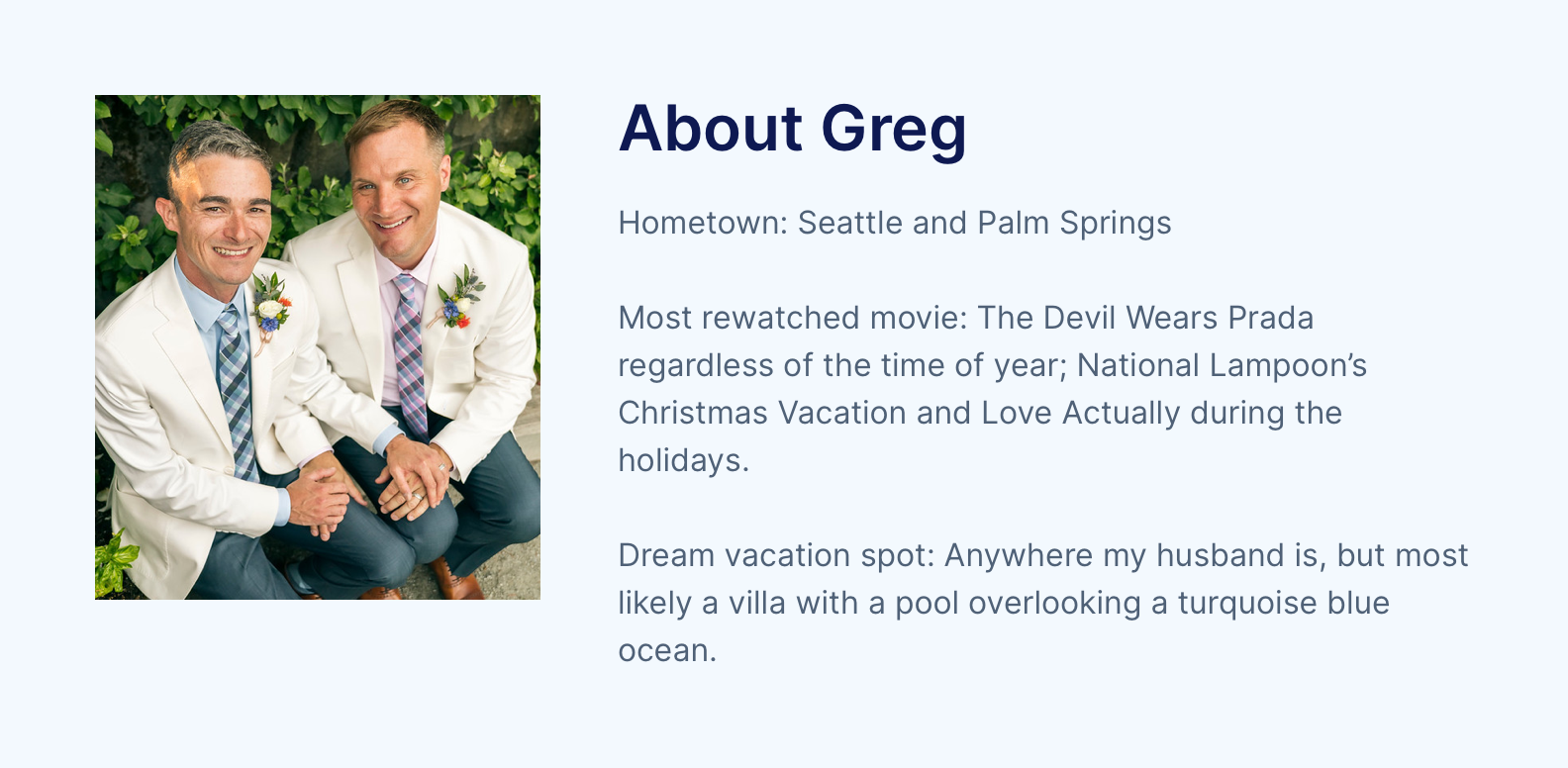 I also felt a strong connection to our company values. First and foremost: Our customers are our compass. Putting customers and their success at the top of the priority list is part of my DNA. Many leaders and companies say this, but I've been fortunate to see the benefits firsthand, having worked inside great companies including T-Mobile, DocuSign, Hootsuite, TripActions, and New Relic. I've been surrounded by world-class leaders like Sue Nokes, Debbie Lewis, Keith Krach, Brad Brooks, Michael Brown, Penny Wilson, and Seema Kumar who truly embrace solving customer needs at the core of everything they do. 
Prioritizing our clients is paramount to earning and keeping customer loyalty. It's critical to achieving industry-leading results. And it's essential in building a long-term, sustainable business that creates value for customers, employees, and shareholders. Aligning our entire organization around customers and their success is the foundation of our leadership in governance, risk, and compliance.
As part of that commitment, I firmly believe that we cannot serve a diverse population of customers if we do not understand them. The best way to understand them is to have that diversity represented at every level of our business, and in every way possible. Diversity of background, experience, education, upbringing, gender and gender expression, race, ethnicity, national origin, faith, sexuality, and more creates the diversity of thought that's required to be successful in business. And it's why I am strongly aligned with our value to Embrace diversity.
For every industry, but especially those in security and trust, you cannot serve customers if you fail to earn and maintain their trust. That starts with being open, honest, and direct in all we do—and why we at Secureframe value transparency in our business, with each other, and with our customers.
That transparency is built on a foundation of credibility and authenticity. Throughout my career, I've experienced firsthand the impact of being genuine in my work with both teammates and with customers. 
At many of my previous companies, I was able to bring my best, authentic self to work every day—but that wasn't always the case. Early in my career, I felt I had to hide who I was for fear that my sexual orientation would overshadow my results at work and negatively impact my ability to advance in my career. Rather than share the details of my life, my evenings and weekends, and the guy I was dating, I focused exclusively on work while at work. In part, I wasn't yet comfortable in my own skin. I also didn't have any role models in the workplace who were out, or who talked about their lives outside of the office other than what I heard about very traditional opposite-sex spouses and their families. 
Looking back, this led to many missed opportunities for getting to know my colleagues, them getting to know me, and the resulting stronger relations that would inevitably develop. The reality is that when you are in the trenches together, whether working on a game-changing initiative or against a seemingly impossible deadline, those relationships with colleagues serve as a stronger foundation for safety, trust, belonging, teamwork, collaboration, and the ability to accomplish amazing things together.
As my career progressed, I had less of a need to hide myself. This was partly because I became more and more comfortable with myself, but also because I proactively put myself in work environments that valued me for my unique background, experiences, education, and expertise, which in turn made me more comfortable showing up to work as me. 
In fact, at my second role, I was hired by an openly gay General Manager who often spoke of his partner and their lives together. At my next company, nearly half of the leadership team that I was part of identified as LGBTQI+. The executive for that leadership team respected each and every person for what they brought to the table as their complete self, and we accomplished amazing things together. 
It made a huge impact on me to have LGBTQI+ leaders and role models at work. These experiences empowered me to live my truth freely and openly. Now, as the CMO at Secureframe, I have the opportunity to cast my shadow as a leader here, embracing diversity of every form and empowering others to be their authentic, genuine selves at work every day so that we can accomplish amazing things together as a team, for our customers.
Secureframe is a place where I can achieve my personal and professional goals, help others do the same, and have great fun in the process. My top priority is to build, cultivate, and grow a high-performance marketing organization that delivers impact for the business as efficiently as possible. This starts with:
An inspiring, authentic vision for marketing that's aligned with our business mission, values, and goals,
A compelling narrative, positioning, and messaging that speaks to customer value and the unique ways we enable our customers to be successful, and
Excellent execution across Marketing in support of our partners in Sales, Customer Success, and throughout the business. 
We are well positioned to be the clear leader in governance, risk, and compliance as the obvious and only choice among customers, audit partners, investors, and tech talent. It's up to us to seize the opportunity ahead of us with the all-in-one platform for continuous security compliance. 
If you're ready to join a passionate, genuine, and collaborative team, learn more about our open positions. We're hiring fully remote roles across Marketing, Sales, Product & Engineering, Operations, and more. Let's go!